Présenté comme le point culminant des intrigues des séries Justice League et Batman/Superman (ainsi que de l'initiative Year of the Villain), la mini-série Year of the Villain : Hell Arisen racontera l'affrontement entre Lex Luthor et les forces du Dark Multiverse menées par le Batman qui rit !
Scénarisé par James Tynion IV et dessiné par Steve Epting, Hell Arisen sera publié à partir de décembre.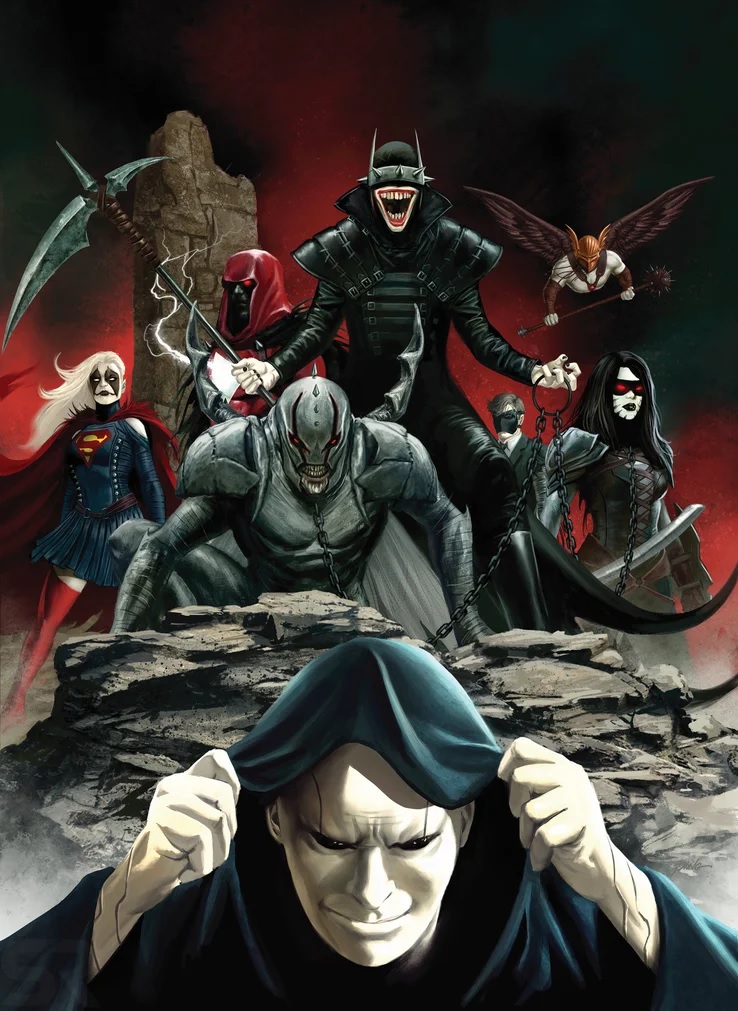 YEAR OF THE VILLAIN: HELL ARISEN

#1

Written by JAMES TYNION IV
Art and Cover by STEVE EPTING
DC's "Year of the Villain" begins its sin­ister conclusion! Lex Luthor has brought Perpetua back from her cosmic grave and restored her power! Now, the Multiverse lives in fear that she might wipe out all existence. The only thing that could stop her are the forces of the Dark Multiverse— which means it's Luthor's mission to defeat the Batman Who Laughs! But if Batman and Superman couldn't stop him, what chance does Luthor stand? Spinning out of the end of the "Justice/ Doom War" in Justice League

#38

and the conclusion of the epic "Infected" arc from Batman/Superman

#5

, DC's two top vil­lains face off in a battle royal—and the fate of all reality hangs in the balance!
Source : www.cbr.com