« Like any great character, it didn't matter what crap various creative teams dragged him through in the '70s and beyond (including my own one, very bad fill-in issue); you can't screw up Captain America for long. He always finds his way back to the right path. »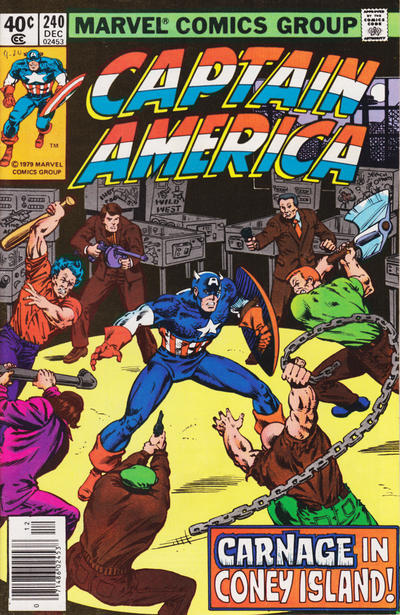 (including my own one, very bad fill-in issue)
Héhéhé…au moins, il le reconnaît. ^^
C'est clair que la série de Cap n'a pas très bien fini l'année 1979…
PEGGY CARTER : AGENT OF S.H.I.E.L.D.
Here's a little art process on a Captain America page.
Would that sort of things be of any interest to you in a skectchbook/artbook, with commentaries and stuff?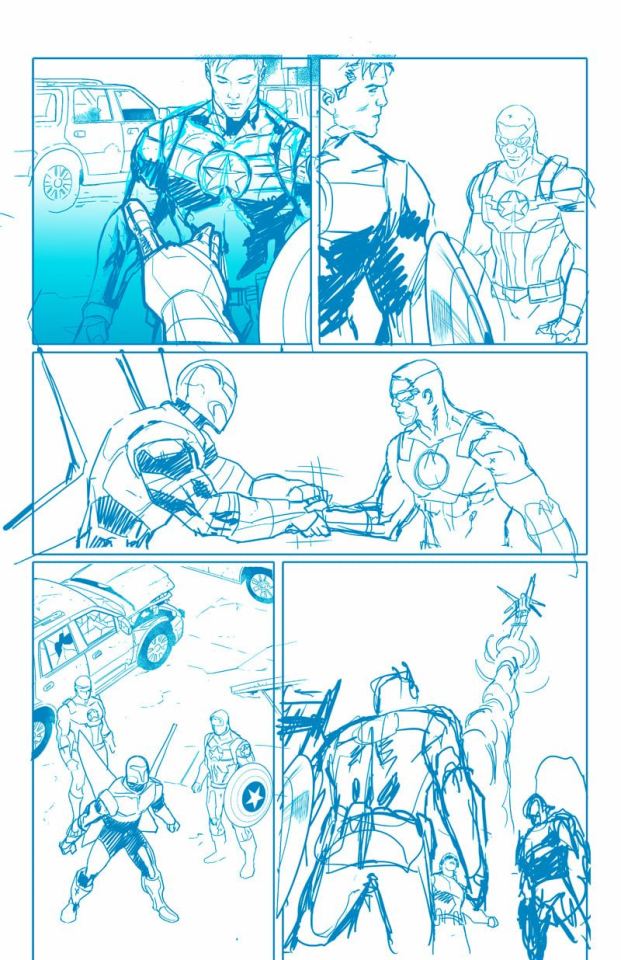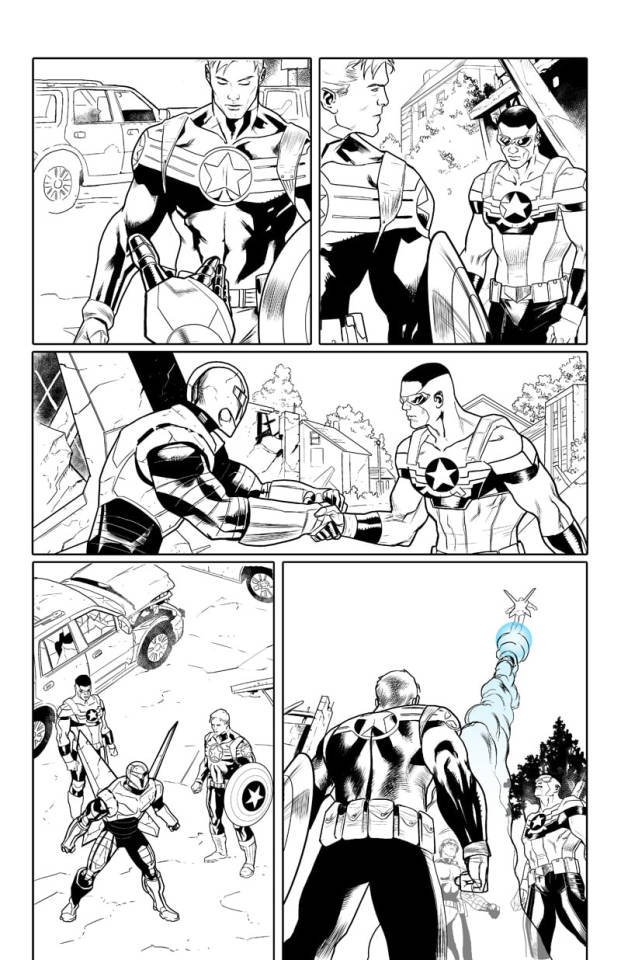 C'est toujours intéressant de comprendre les étapes de construction d'une page.
Une planche en provenance de Standoff ?
Van Lente n'a de cesse de confirmer son capital sympathie (pourvu que cette série d'articles continue).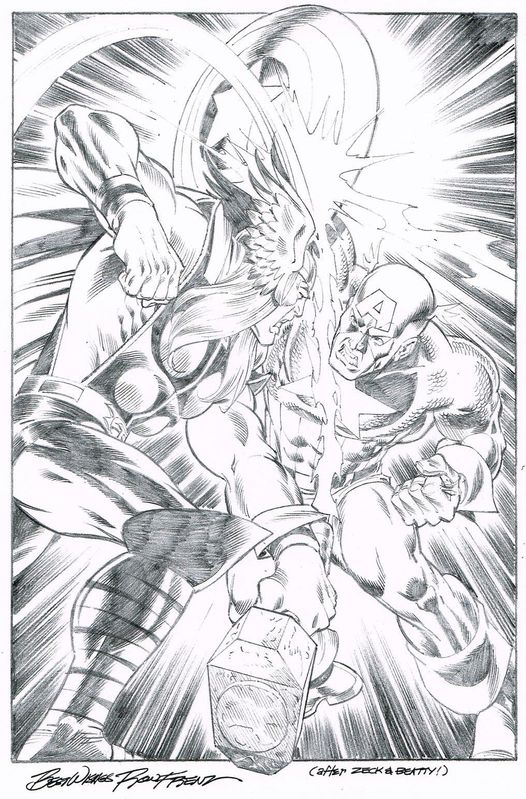 Une petite sélection d'illustrations signées Jerry Ordway, qui fête aujourd'hui ses 63 ans :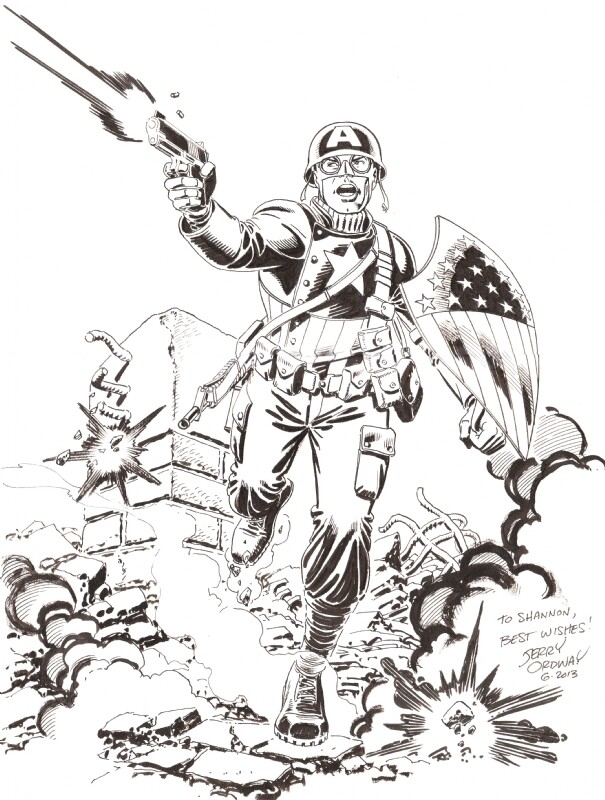 On dirait du Pérez, la dernière.
Je me suis dit çà aussi mais je ne vois pas la signature de Pérez sur le dessin, juste celle d'Ordway…
c'est l'époque ou ils bossaient sur les titres Avengers en fill-in de Perez ? Il a du reprendre son style.