Wonder Woman par Pablo Marcos :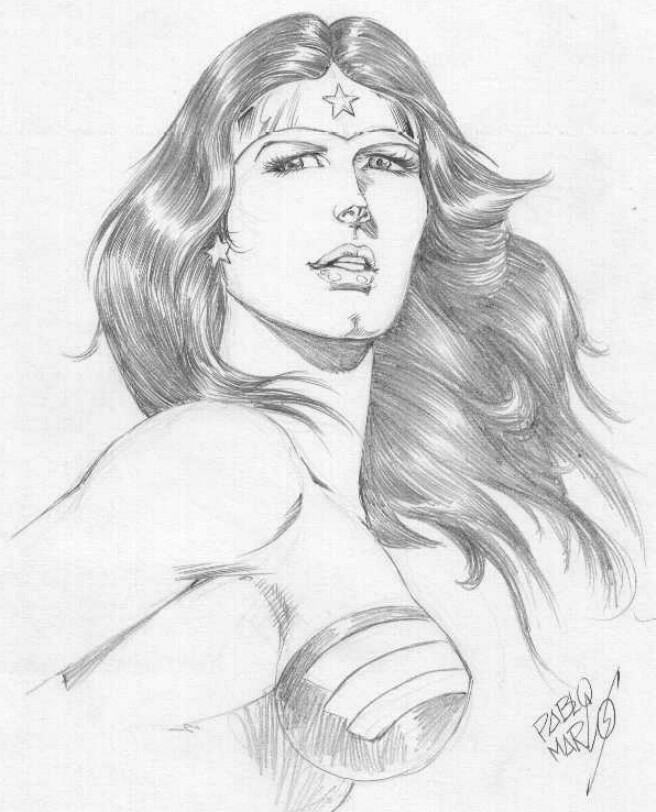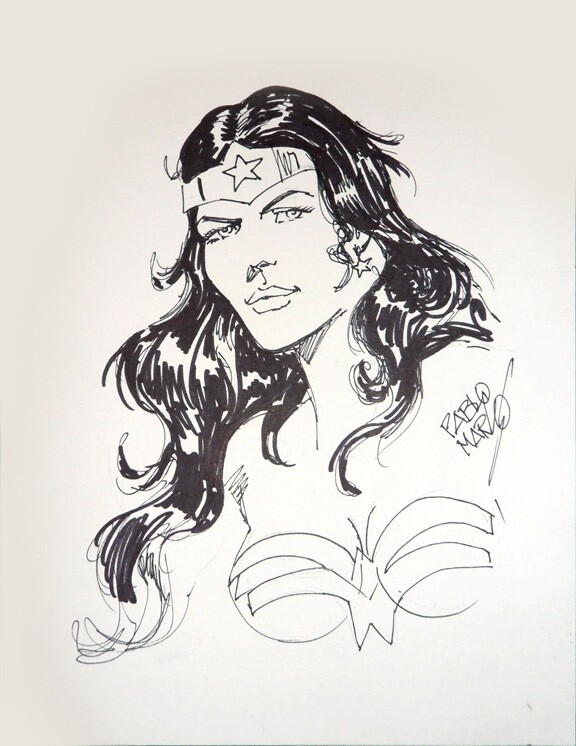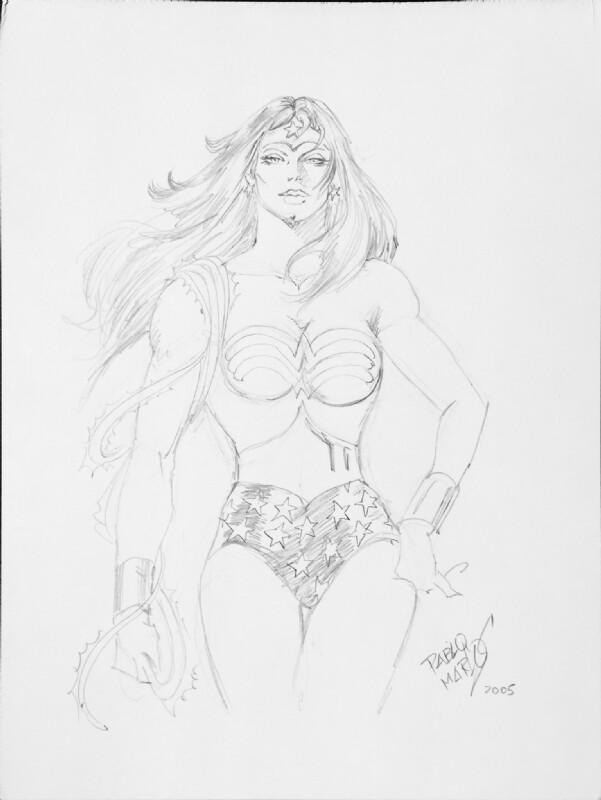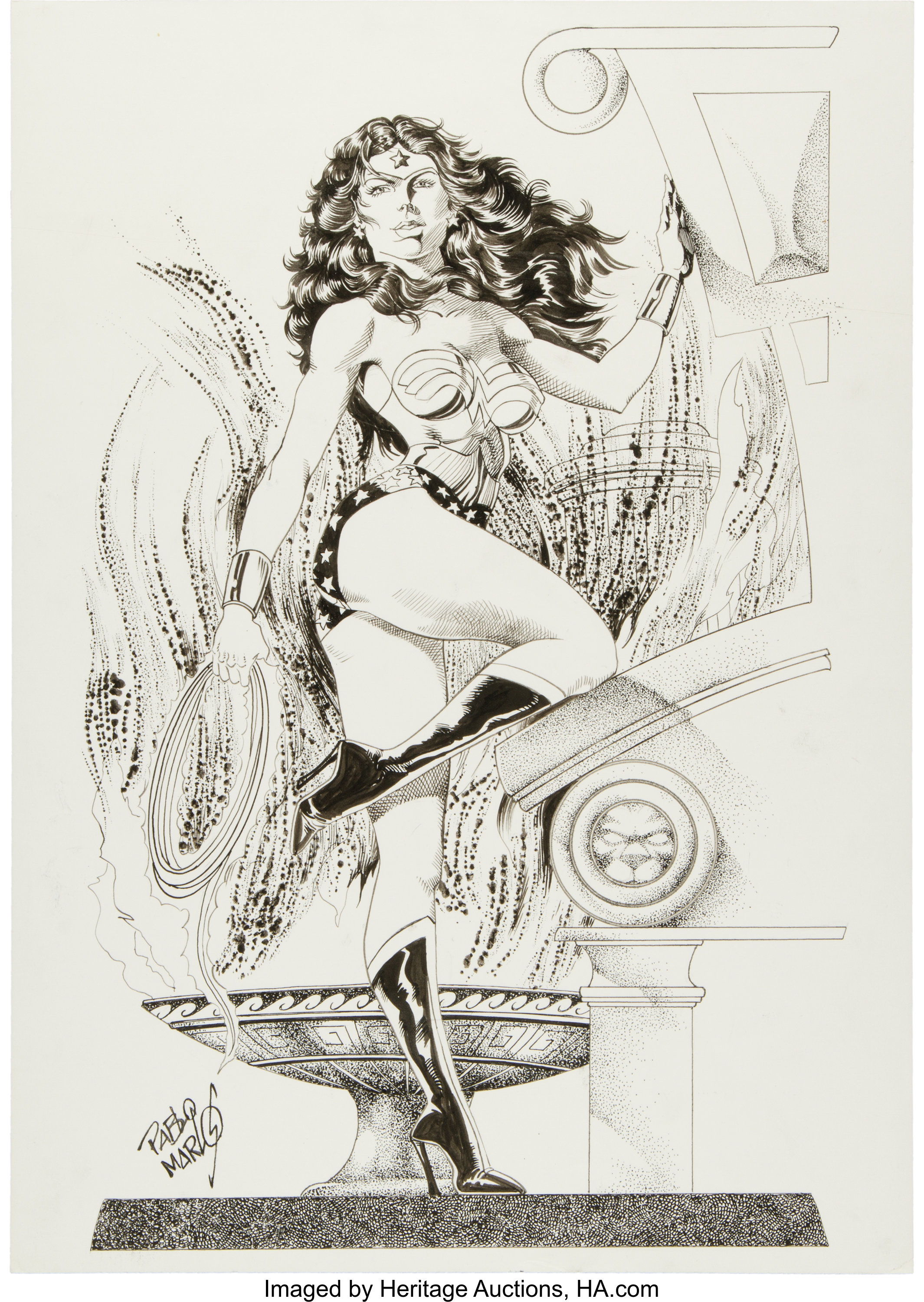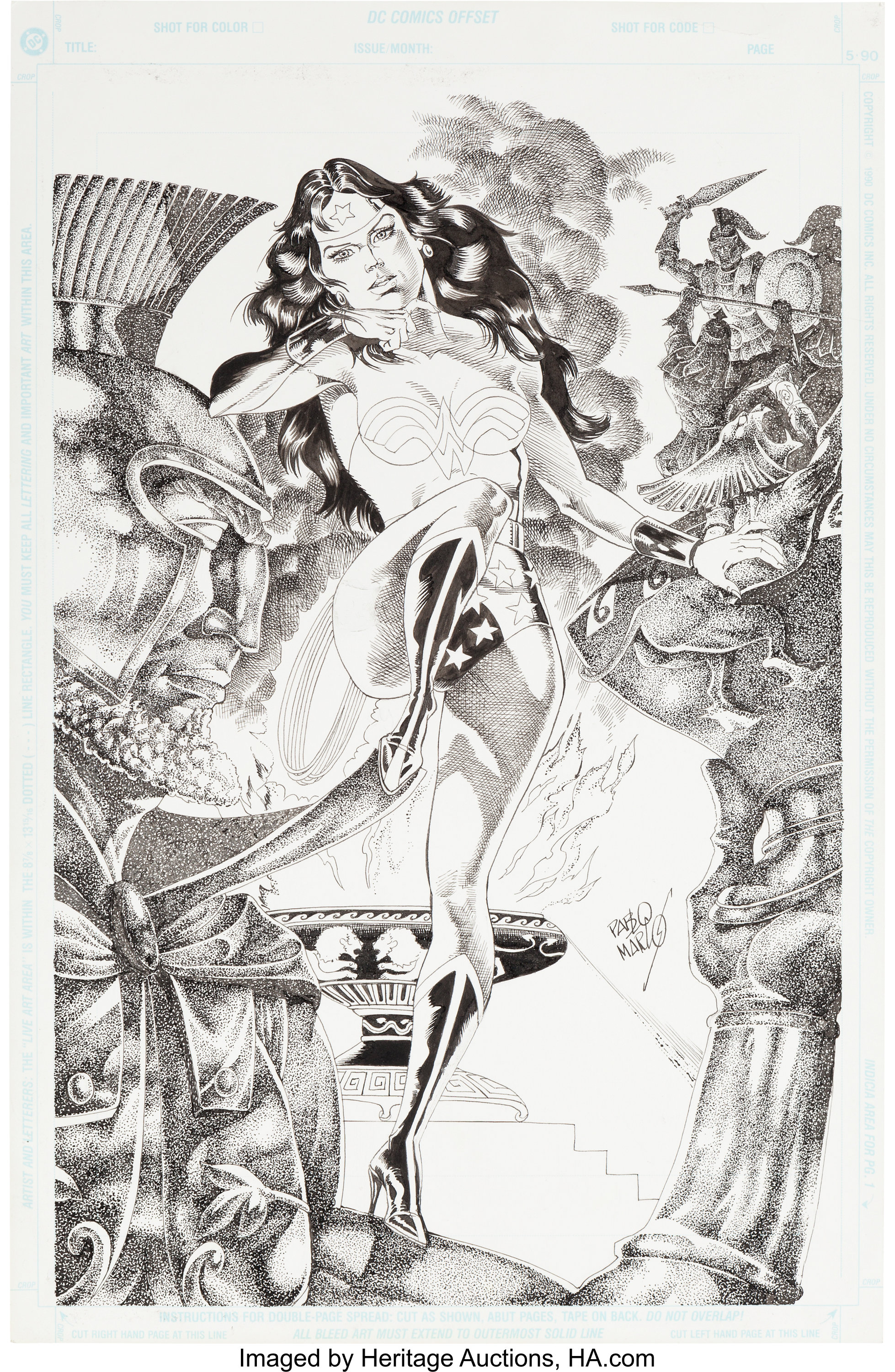 Jim
Queen Hippolyta, DC. Wonder Woman's mother Hippolyta, queen of the Amazons, was the first mom I remember encountering in comic books, way back in the late-1950s/early-1960s Robert Kanigher, Ross Andru and Mike Esposito days. Like my own mom, she knew her kid was special and encouraged Diana to follow her own path. Fortunately, my own mother didn't follow Hippolyta's character arc and, however may reboots I went through in my life, she never turned to lies and deception to manipulate and control me for my own good… a plot point I was involved in during my run as editor of Wonder Woman in the 1990s.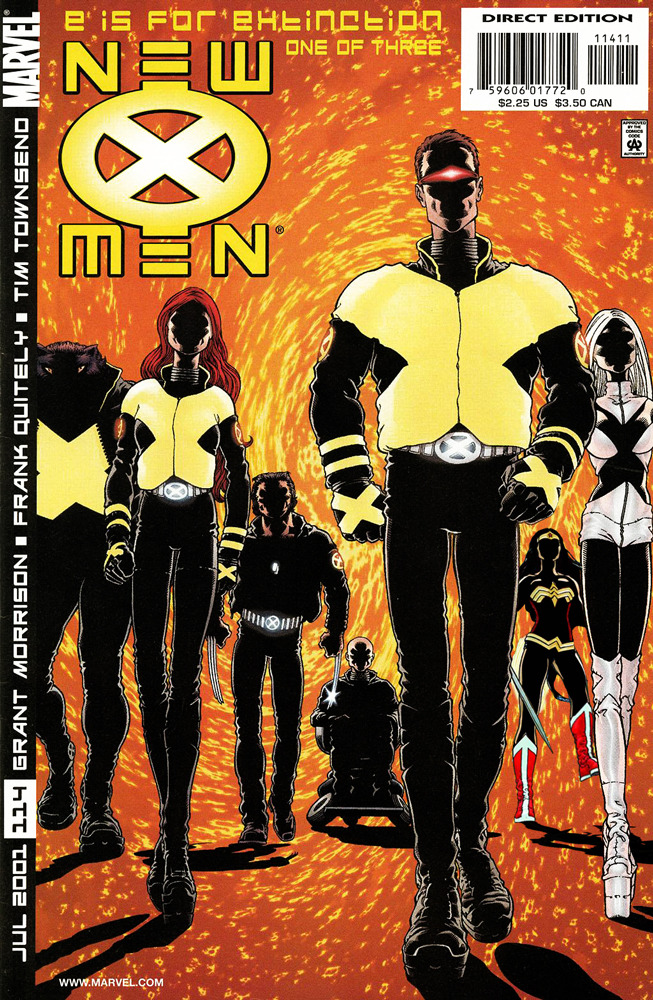 Mashed covers:

New X-Men

#114

Wonder Woman

#27
Un numéro qui doit fêter ses 20 ans prochainement, tout comme le Amazing Spider-Man #30 de JMS/JRjr.
Wonder Woman par Jim Fern :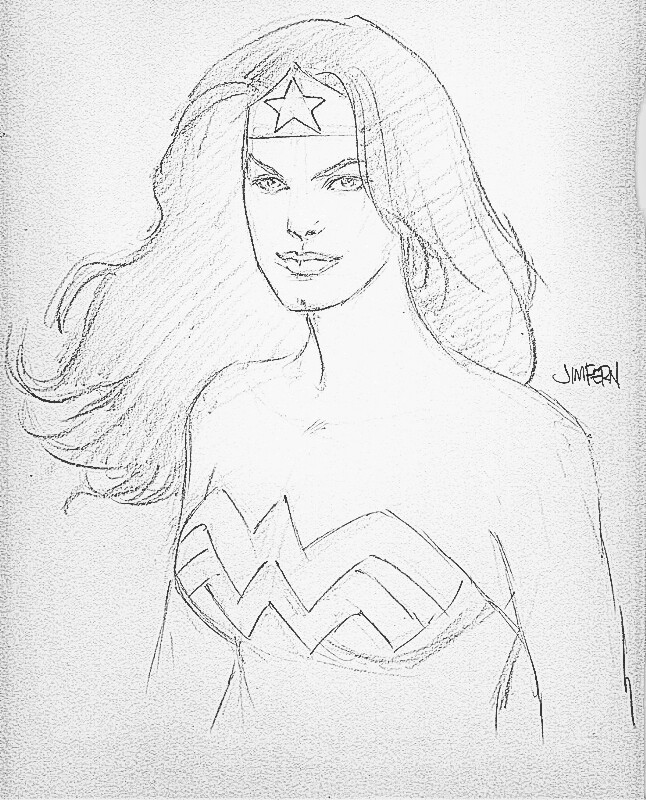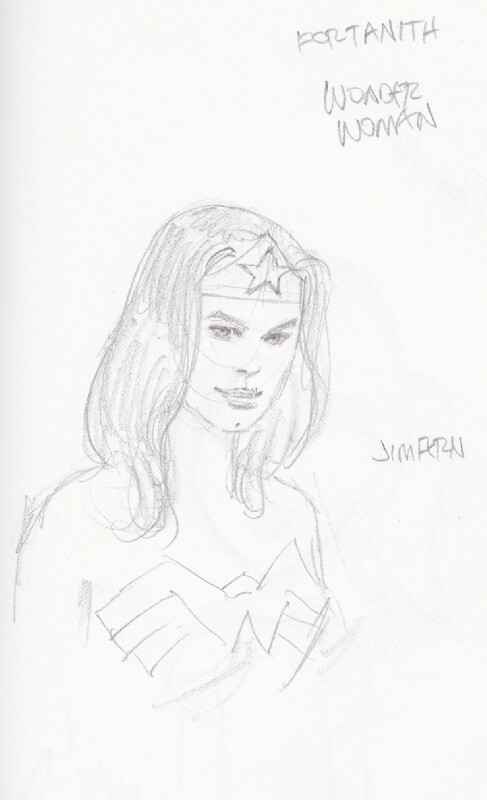 Jim
Wonder Woman par Darryl Banks :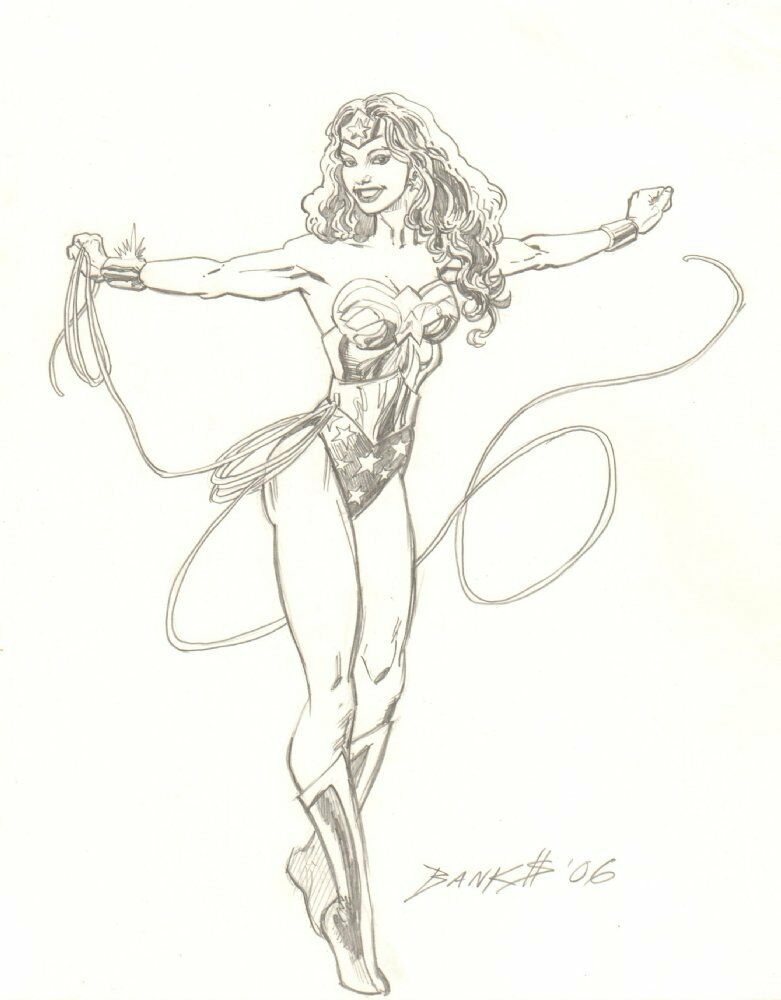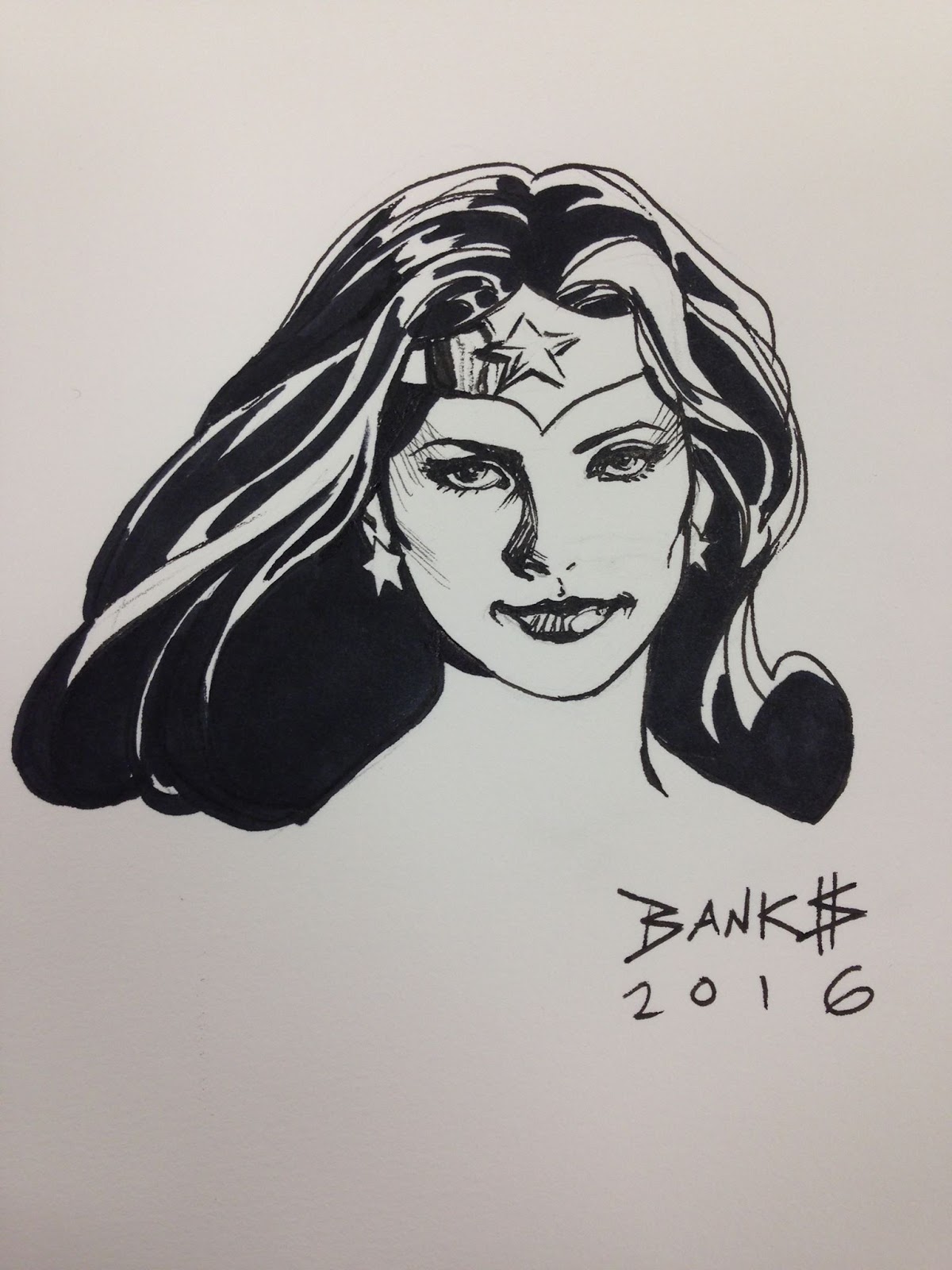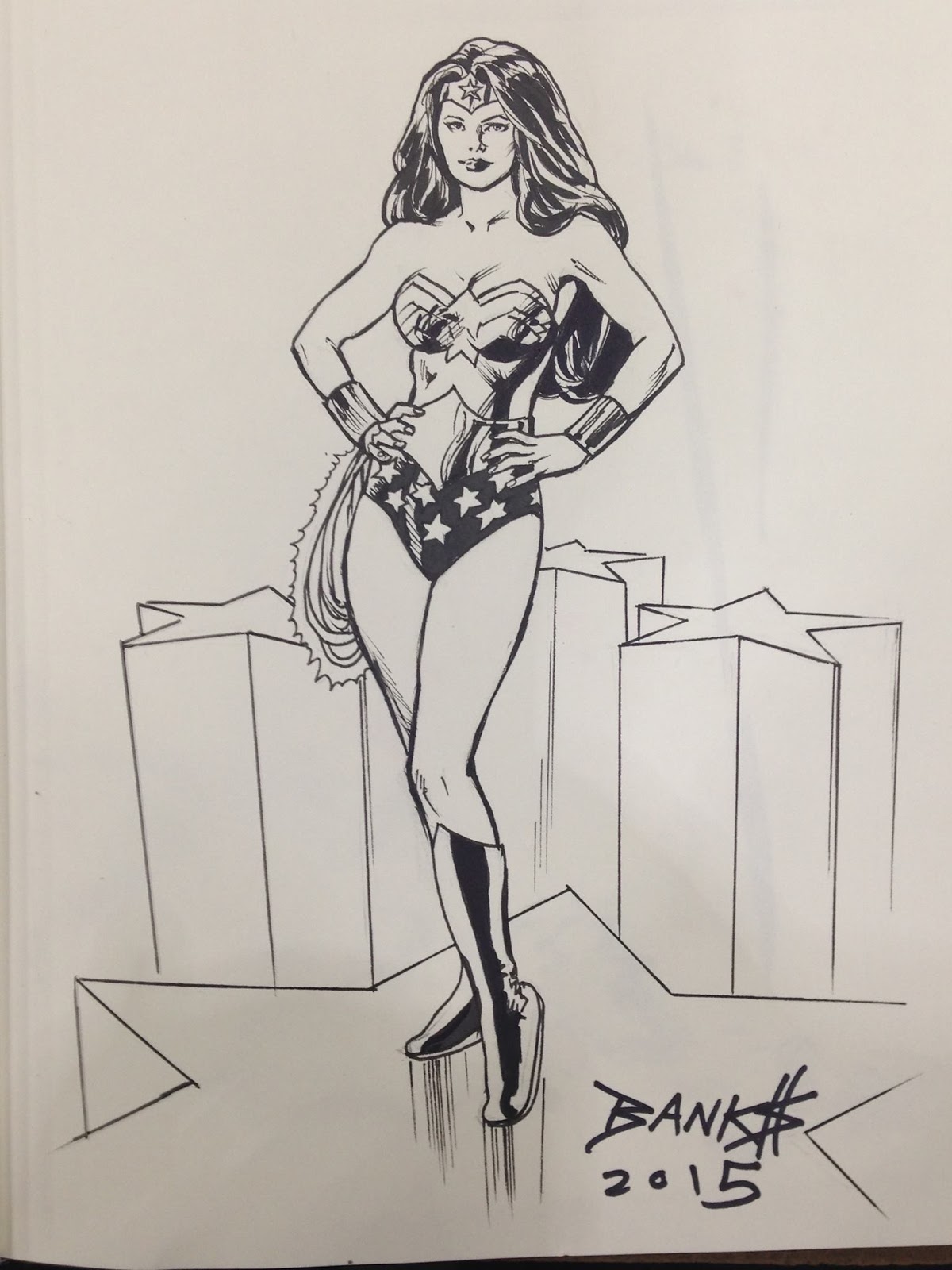 Et Power Princess :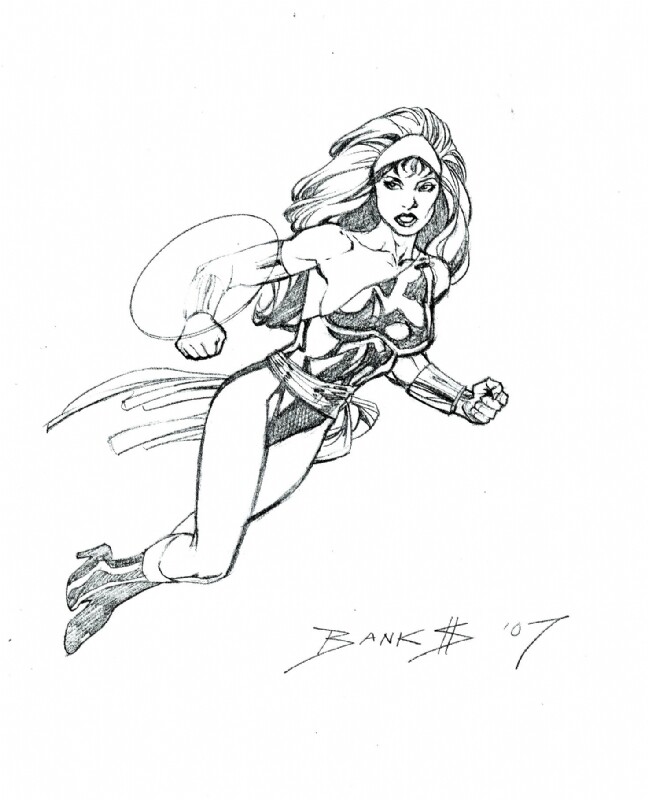 Jim
Wonder Woman par Jim Calafiore :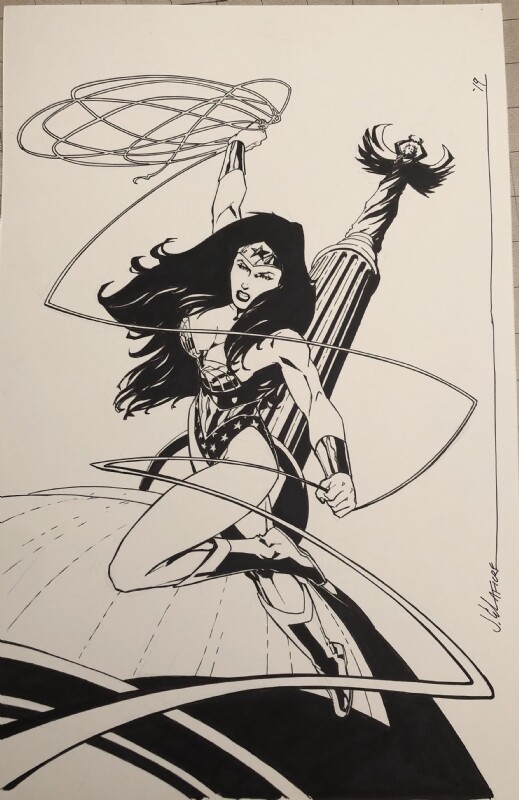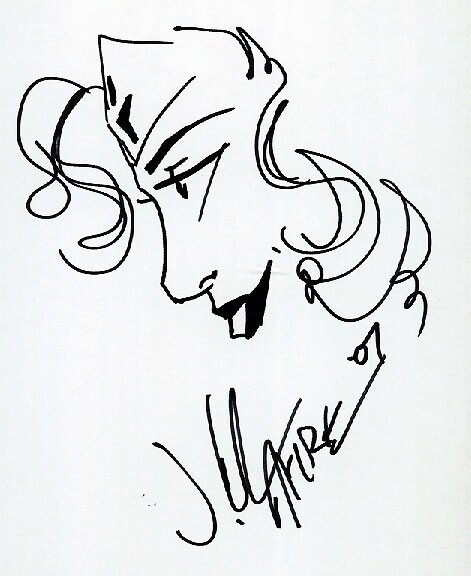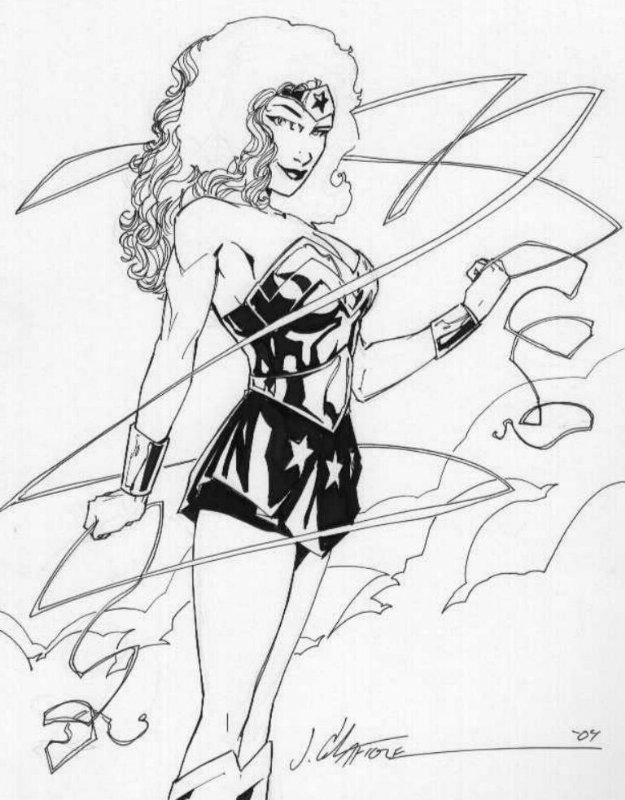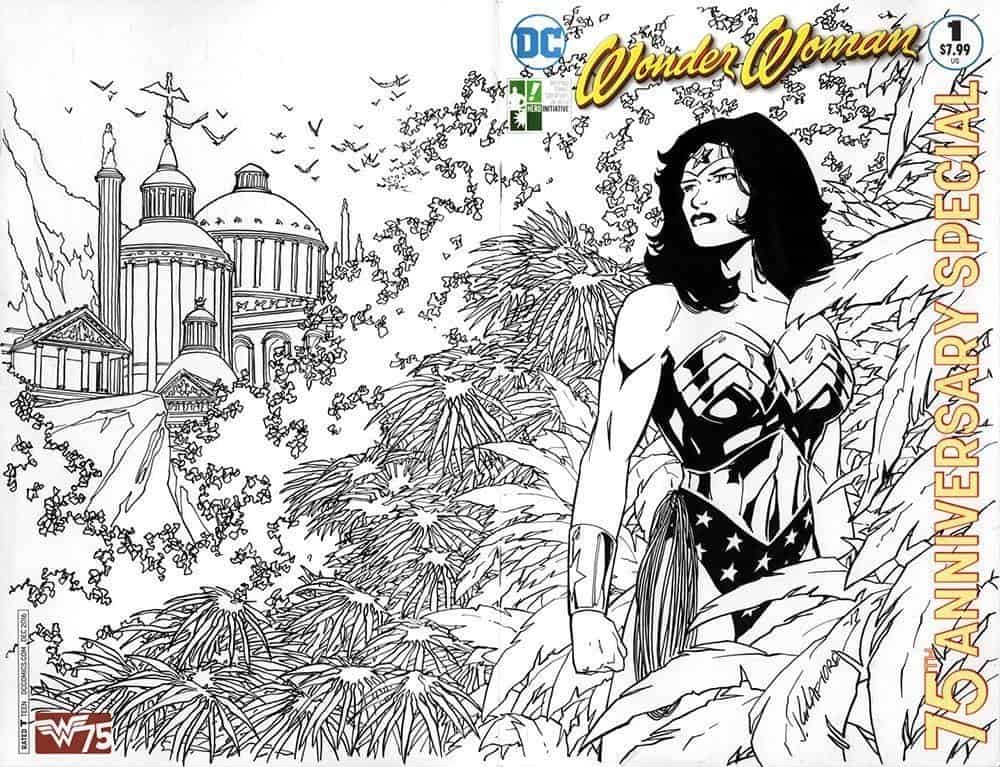 Jim
Wonder Woman par Eduardo Risso :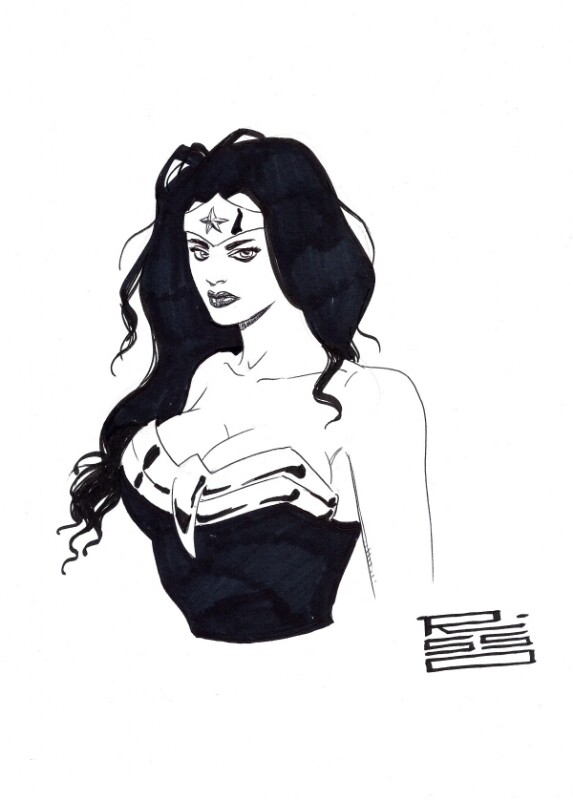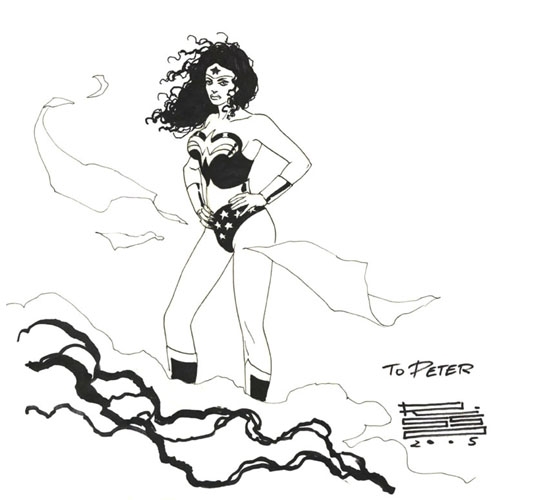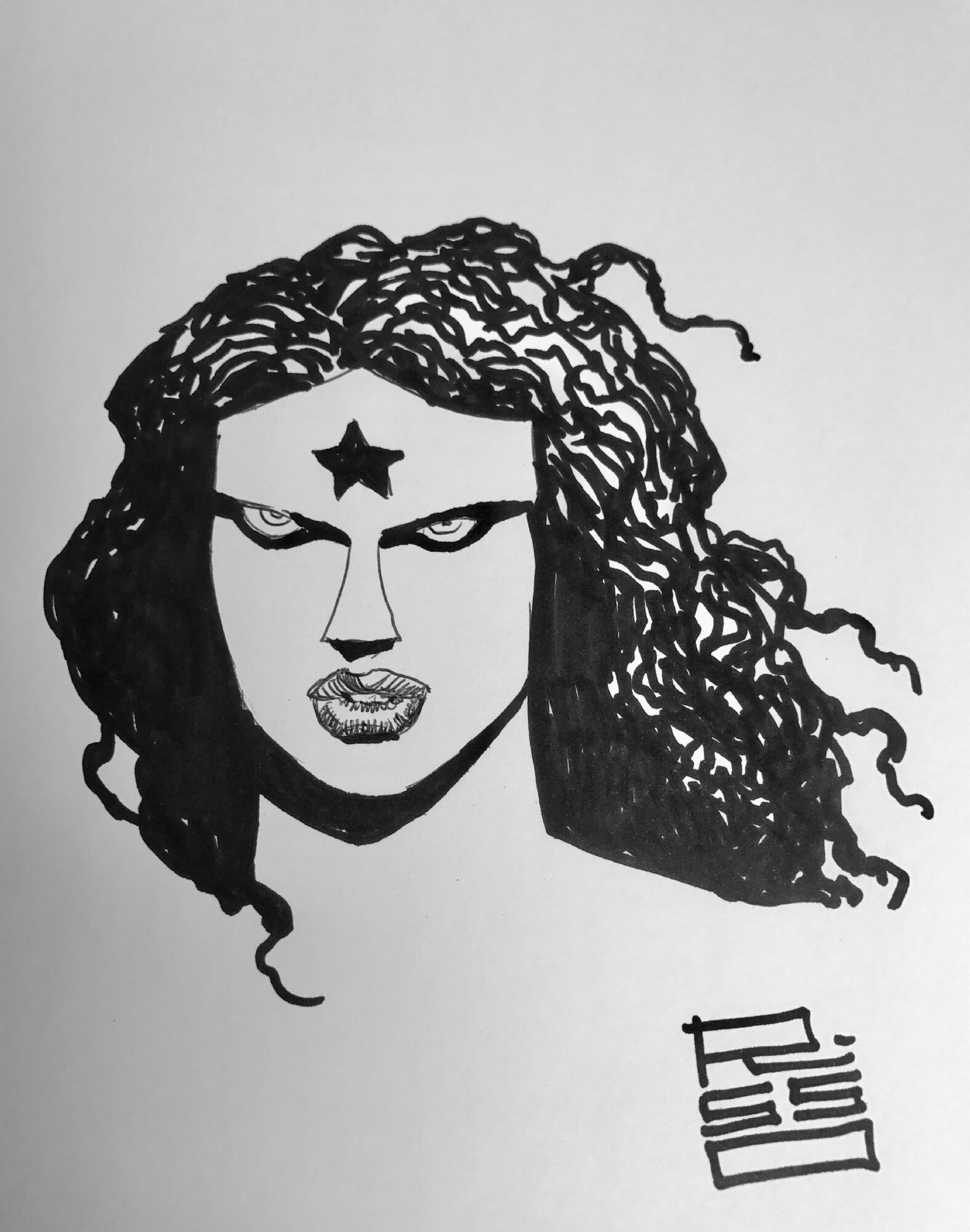 Et deux originaux liés à Dark Knight III :
Jim
Kate Felix, personnage de la série Kane, par son créateur, Paul Grist :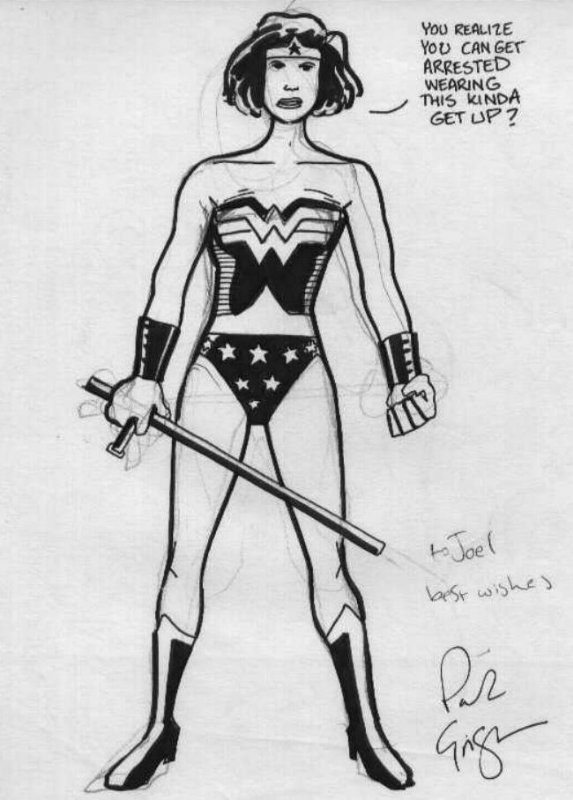 Jim
Le trait de Risso a vraiment beaucoup d affinité avec celui de miller.
Peut-être pas dans la logique, dans ce qui est recherché, mais dans le rendu c est frappant.
Ouaip, j'y pensais.
Et c'est beau aussi.
Miller est né en 1957, Risso en 1959. À mon avis, ils ont un peu biberonné aux mêmes sources. Quand on voit Fulù, dont le premier tome sort en 1989, on se dit que Risso mène des expériences voisines. Je pense qu'ils ont tous les deux regardé Alex Toth et Jordi Bernet, à un moment ou un autre.
Jim
Wonder Woman par Tony Harris.
Et dessin d'Adam Hughes encré par Tony Harris :
Jim
Wonder Woman et Captain America par Barry Kitson :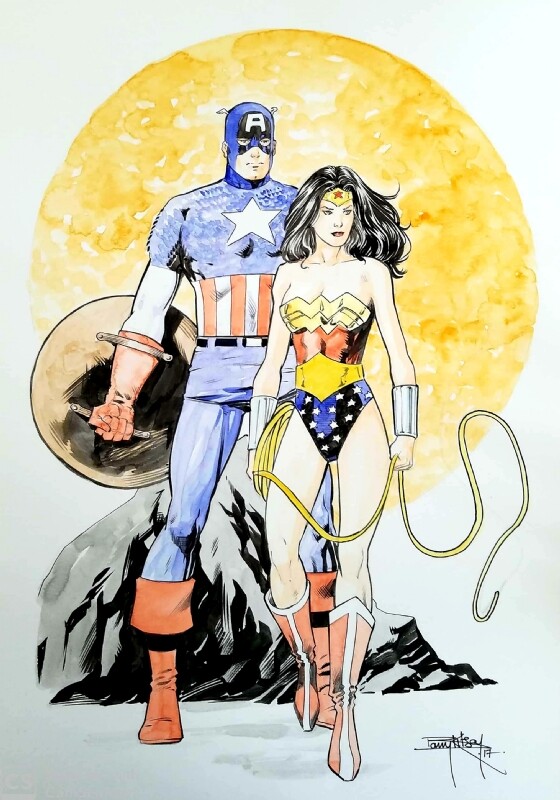 Jim
Wonder Woman par Miguel Mendonça :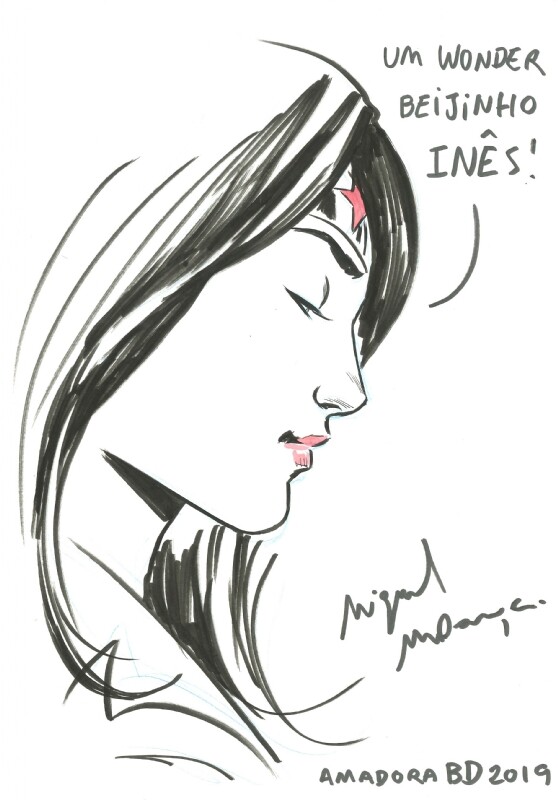 Jim
Wonder Woman par Mark Propst :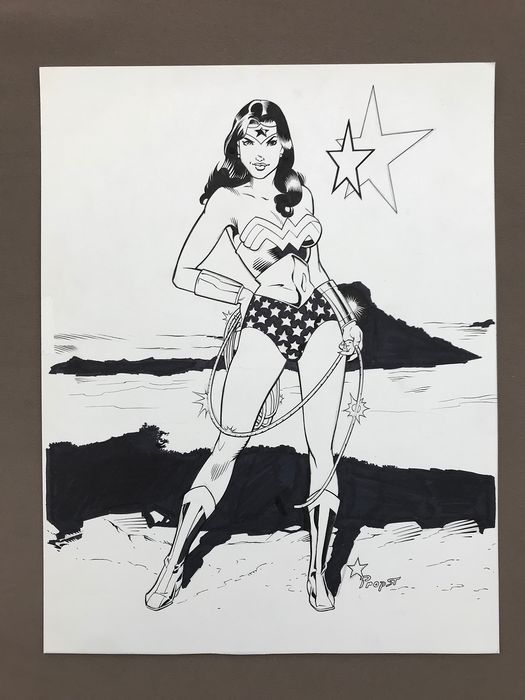 Jim
Wonder Woman par Leonard Kirk :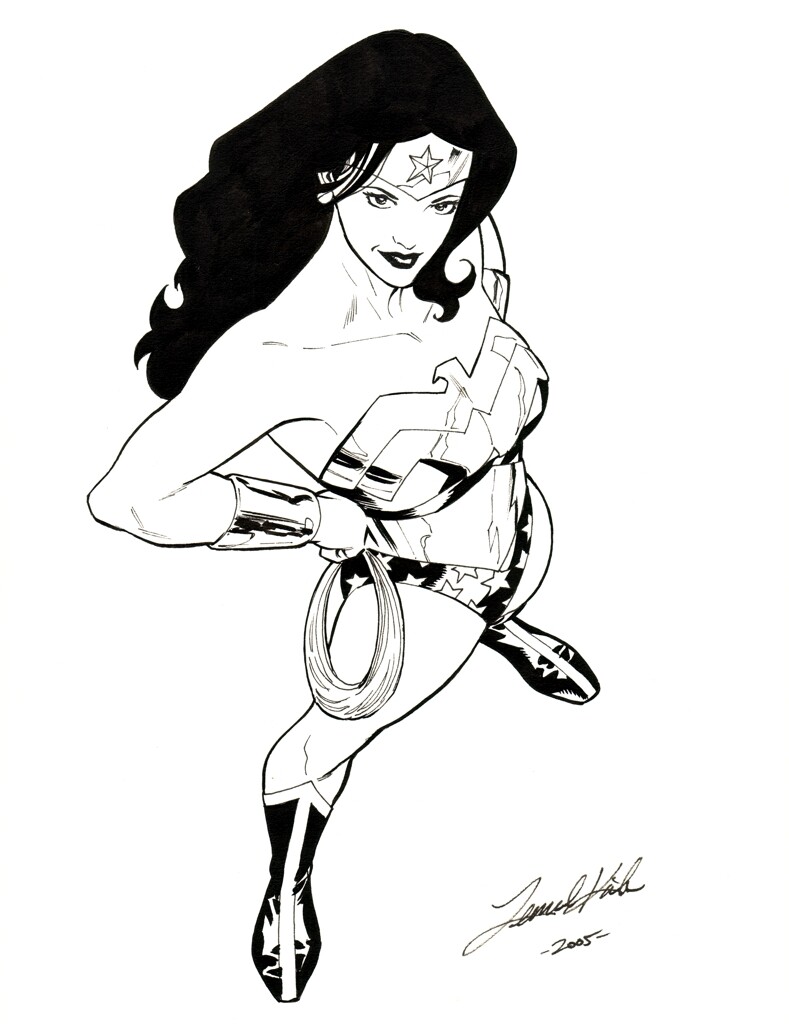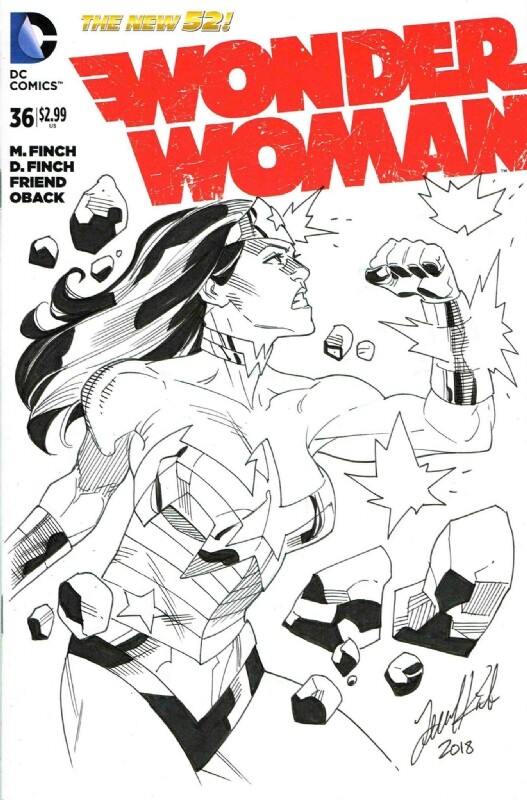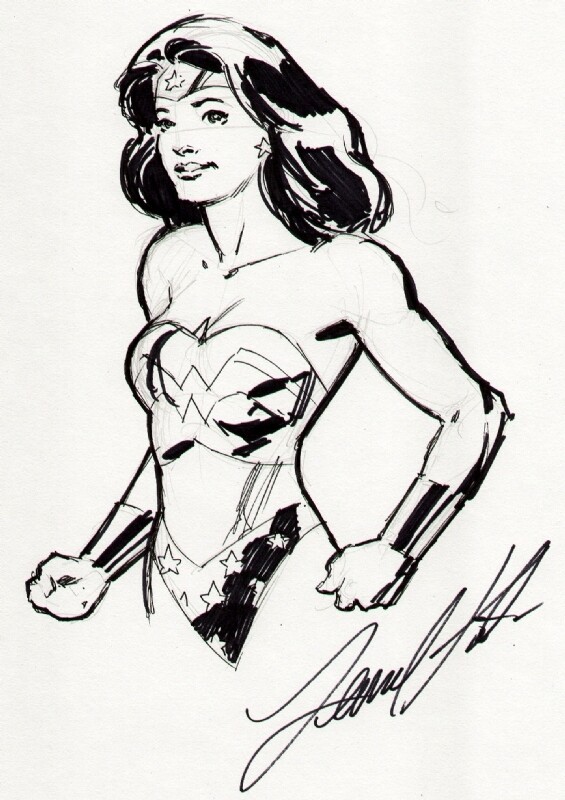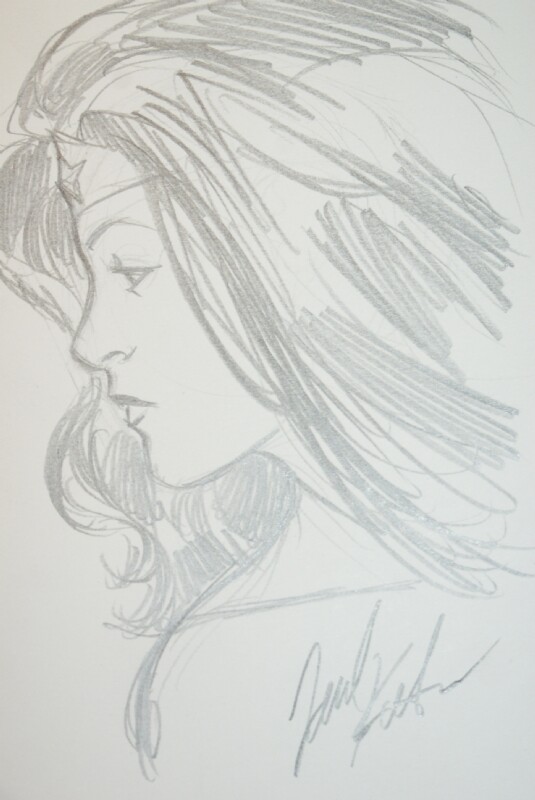 Et Donna Troy (encrage de Karl Story) :
Jim
Wonder Woman par Aaron Kuder :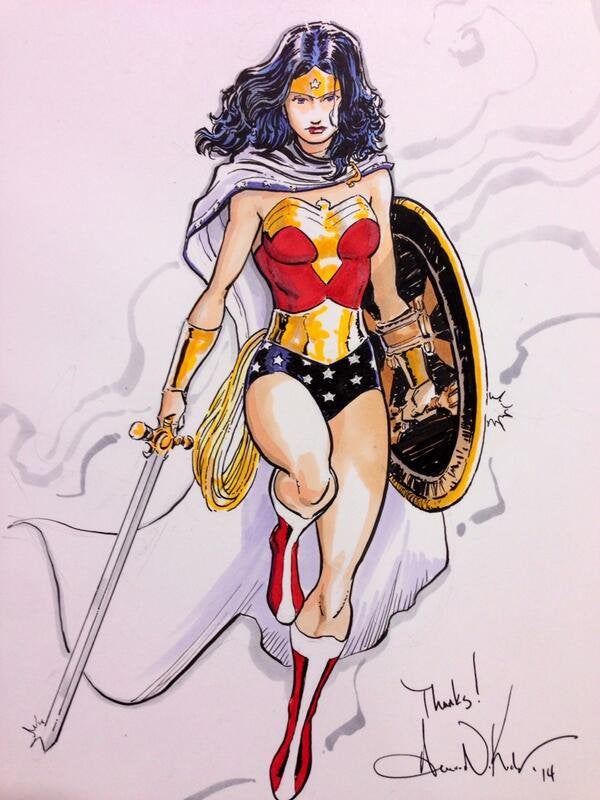 Et Wonder Girl :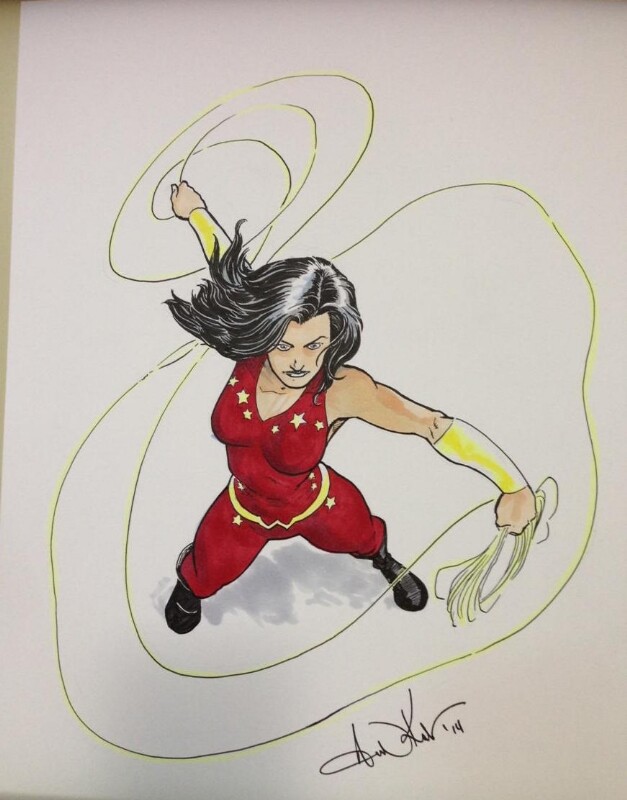 Jim