Wonder Woman par Sergio Cariello :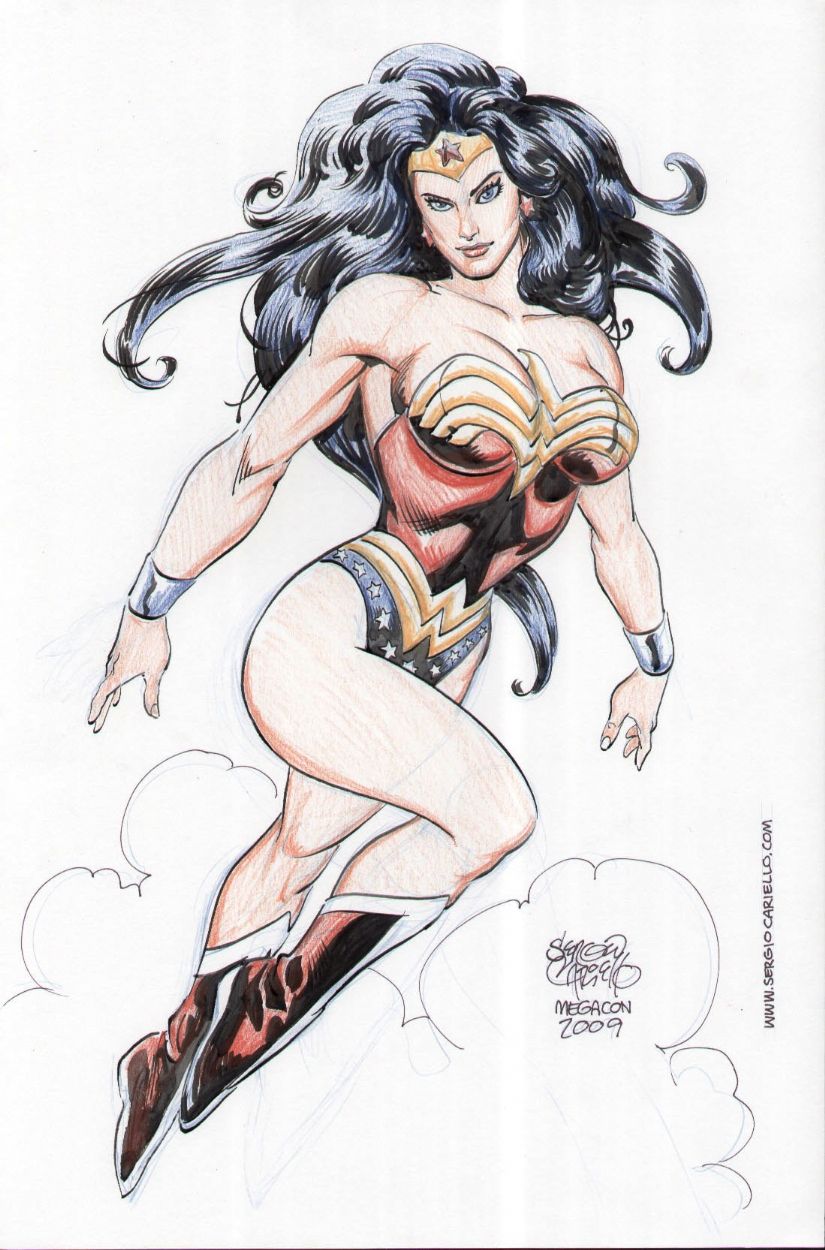 Jim
Extraits des storyboards de Steve Skroce pour le projet de film Justice League par George Miller :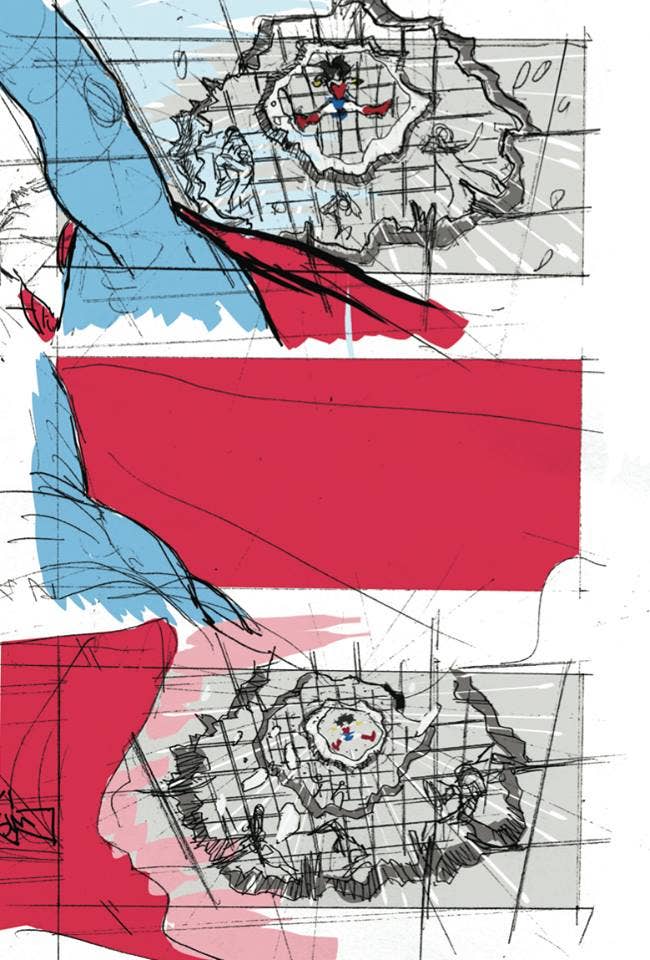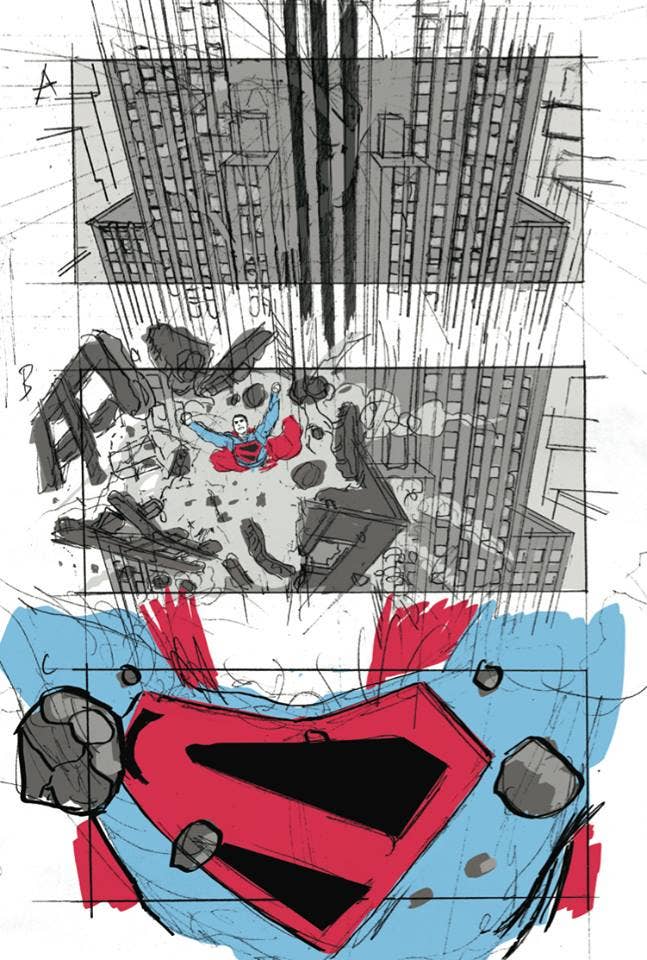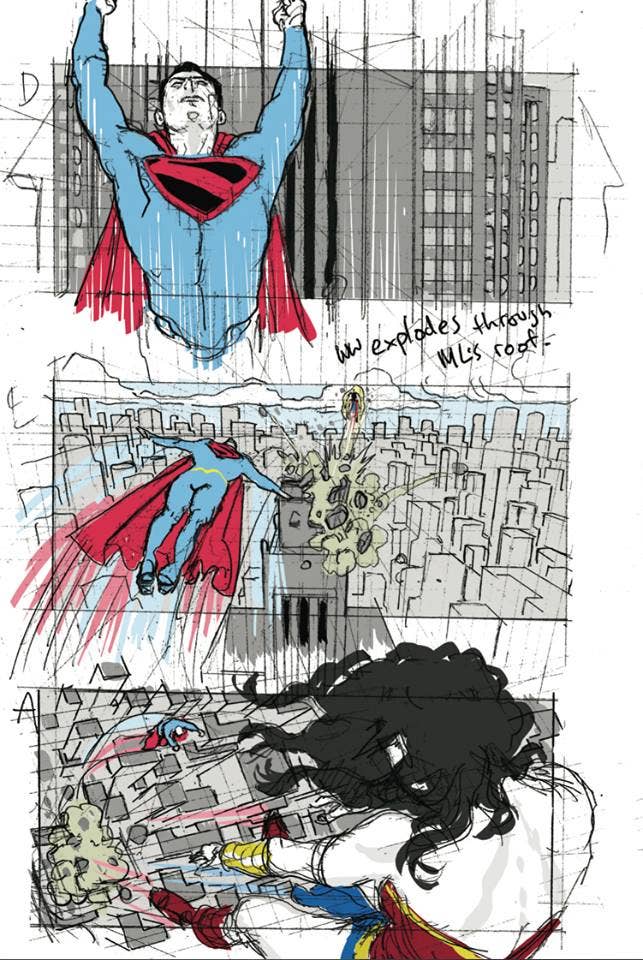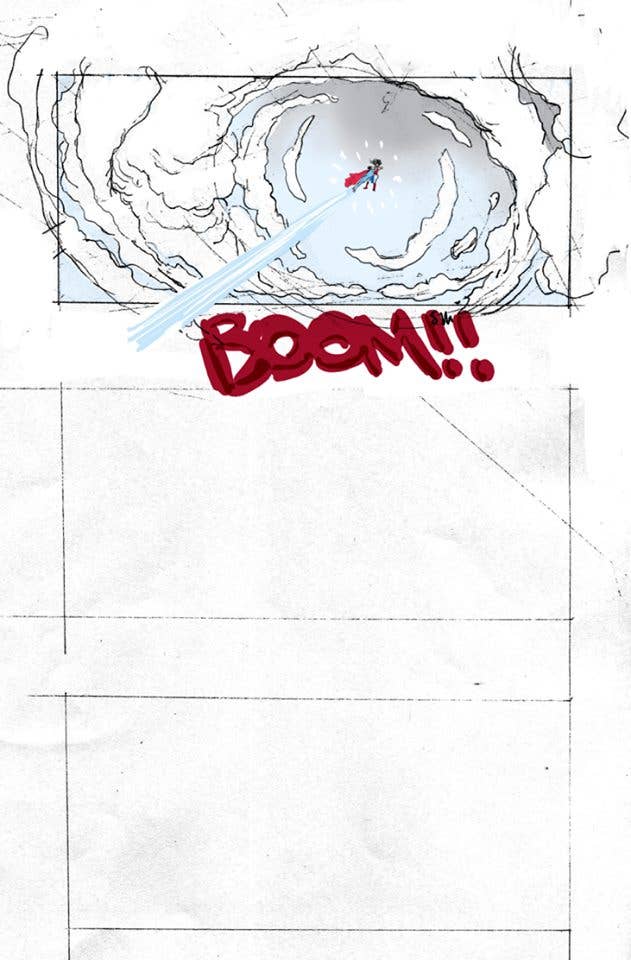 Jim
Wonder Woman par Mike Allred :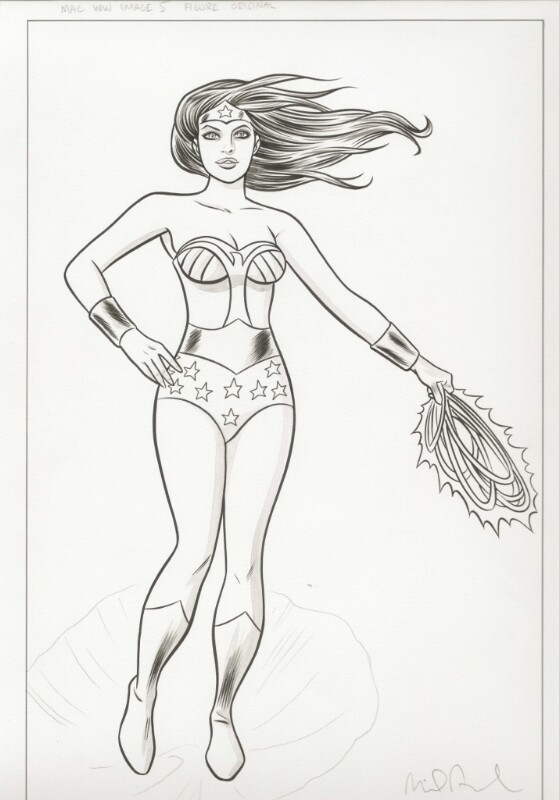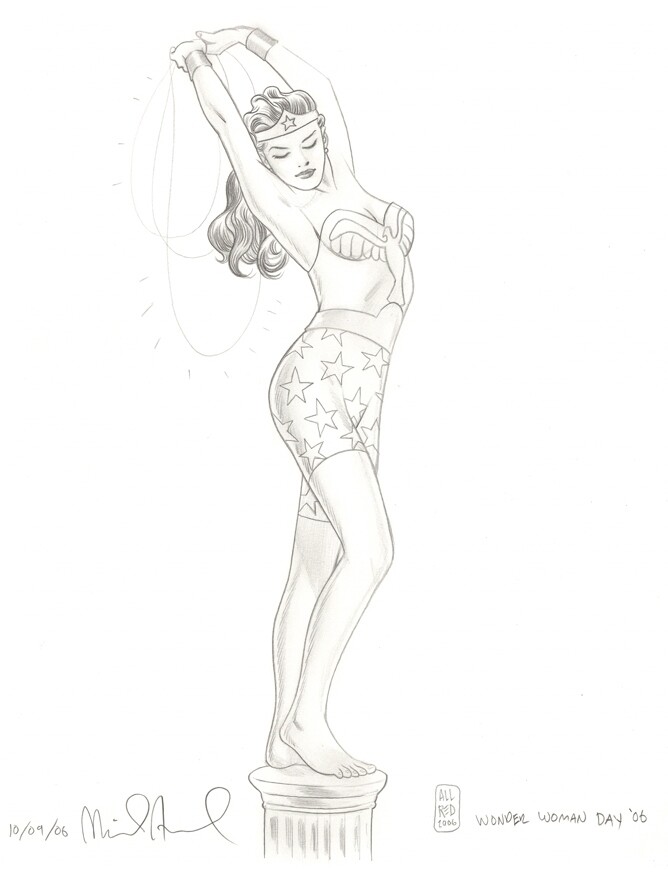 Jim
Wonder Woman par Tim Sale :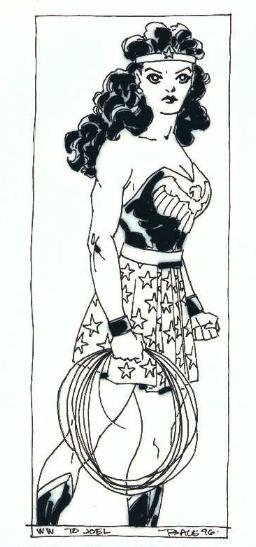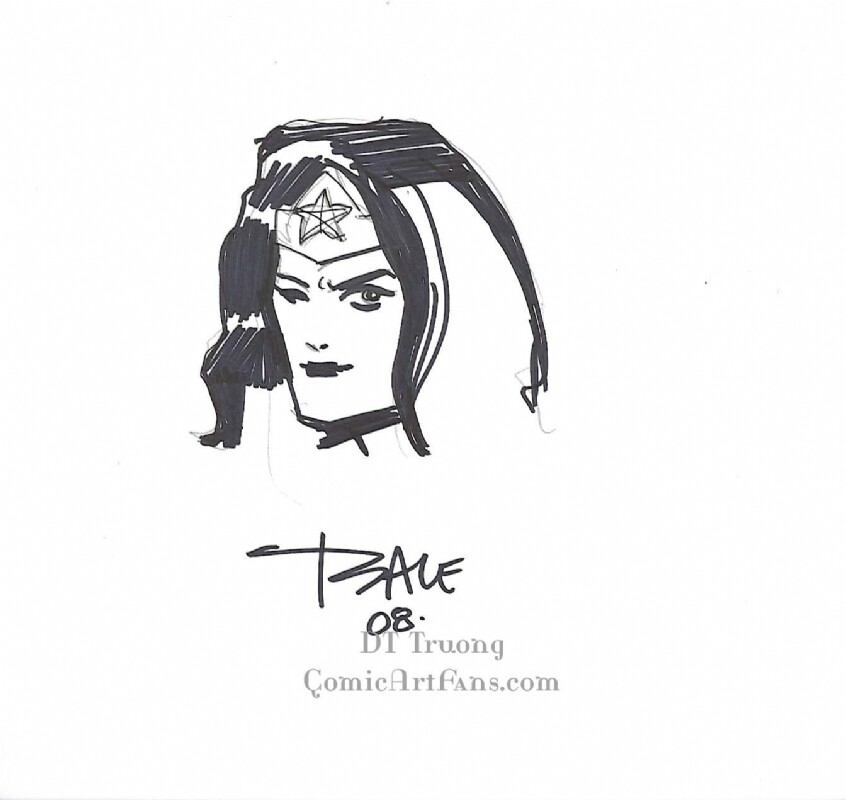 Jim
Wonder Woman par John Timms :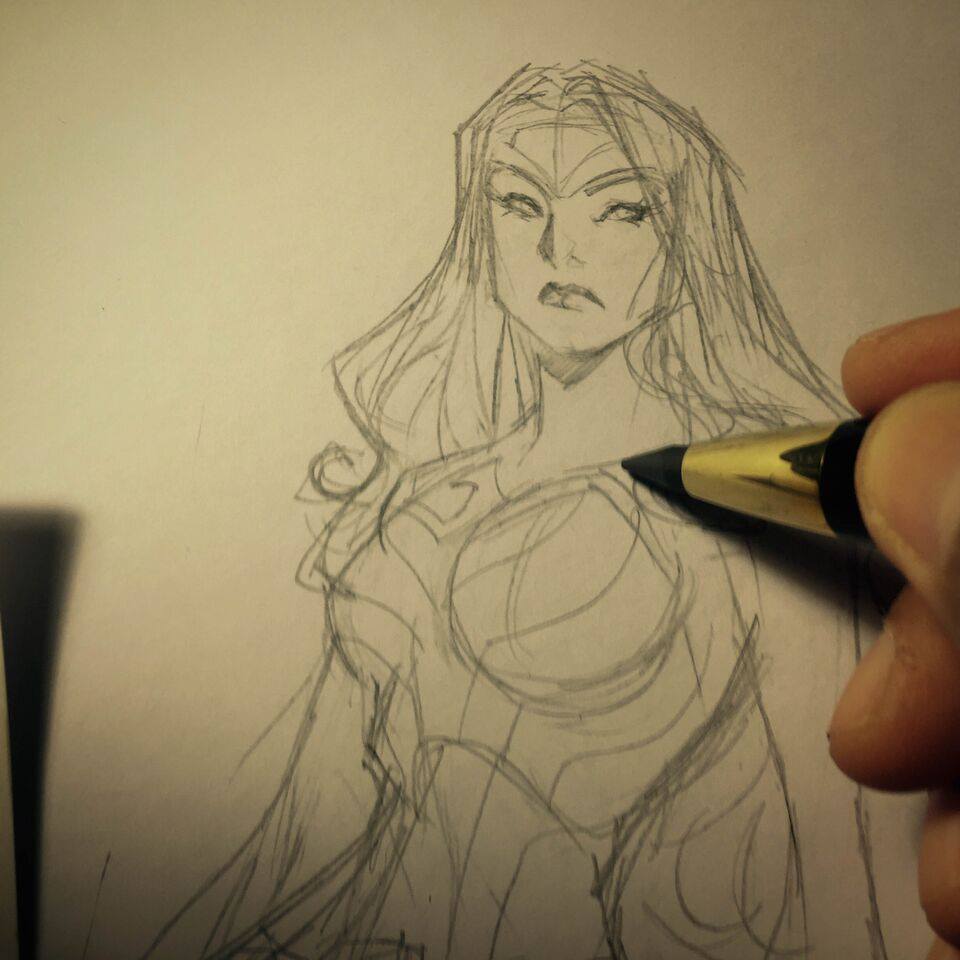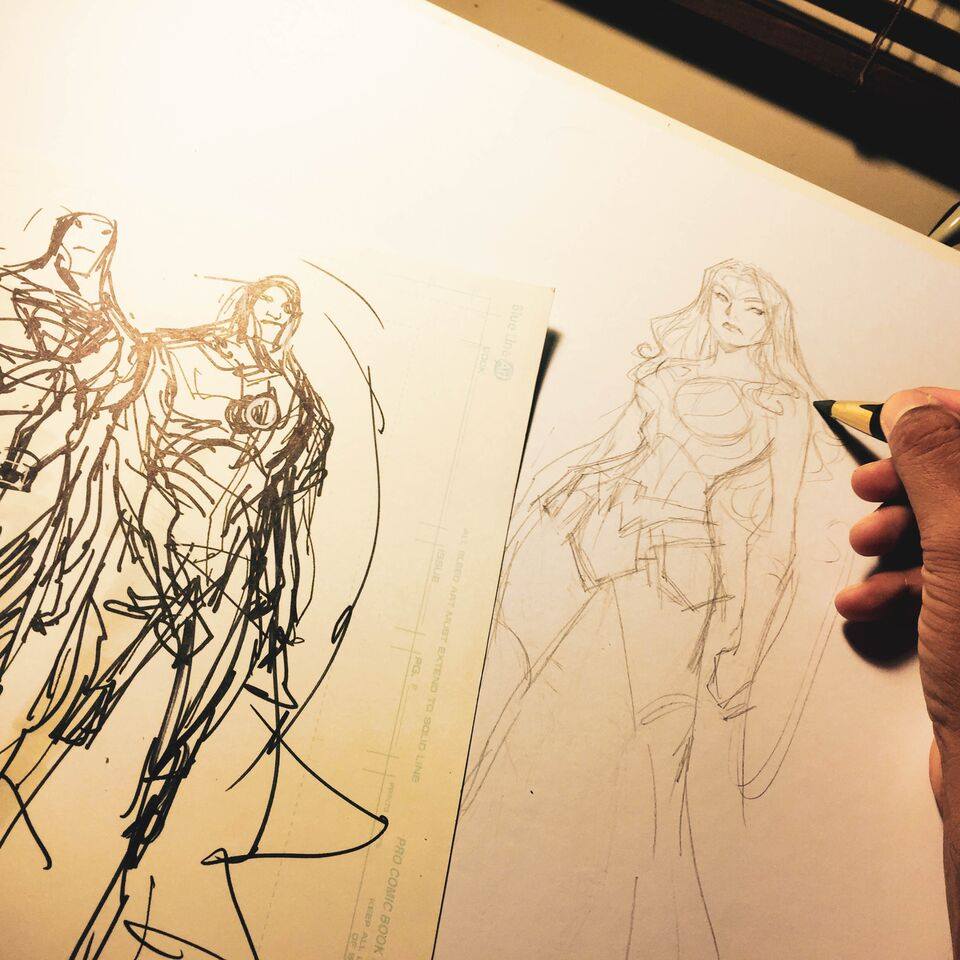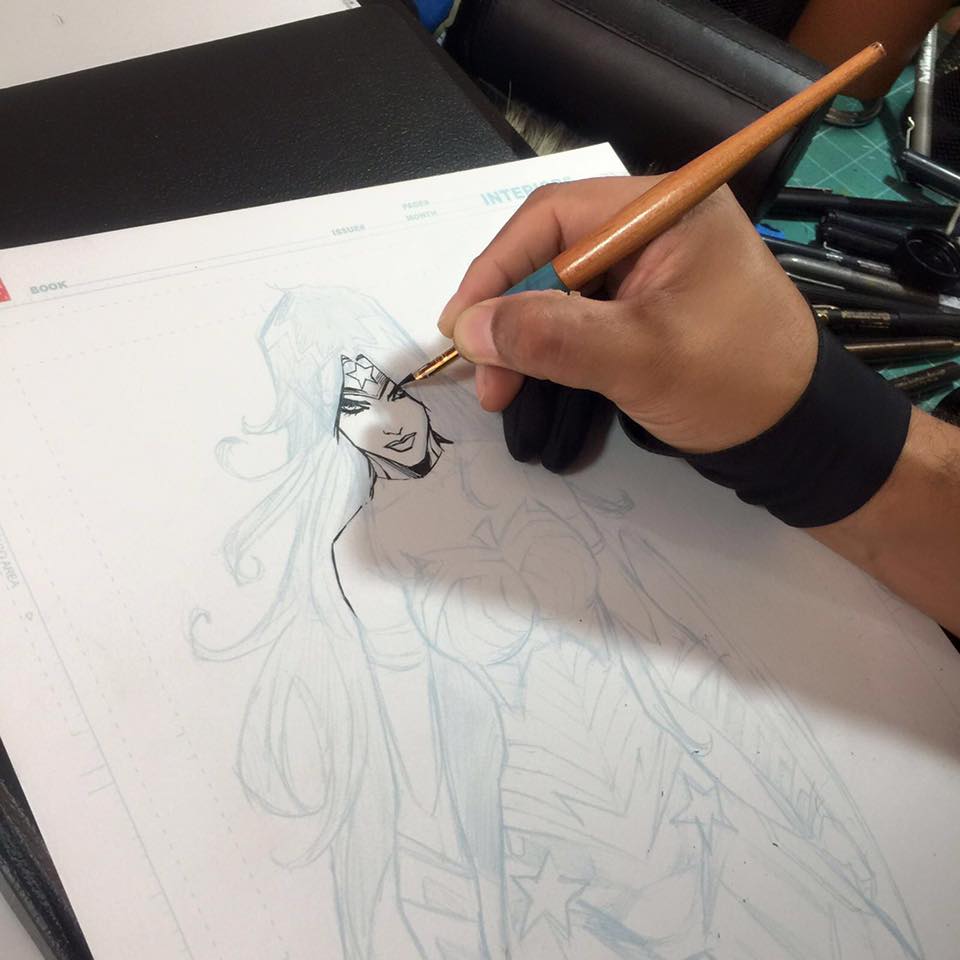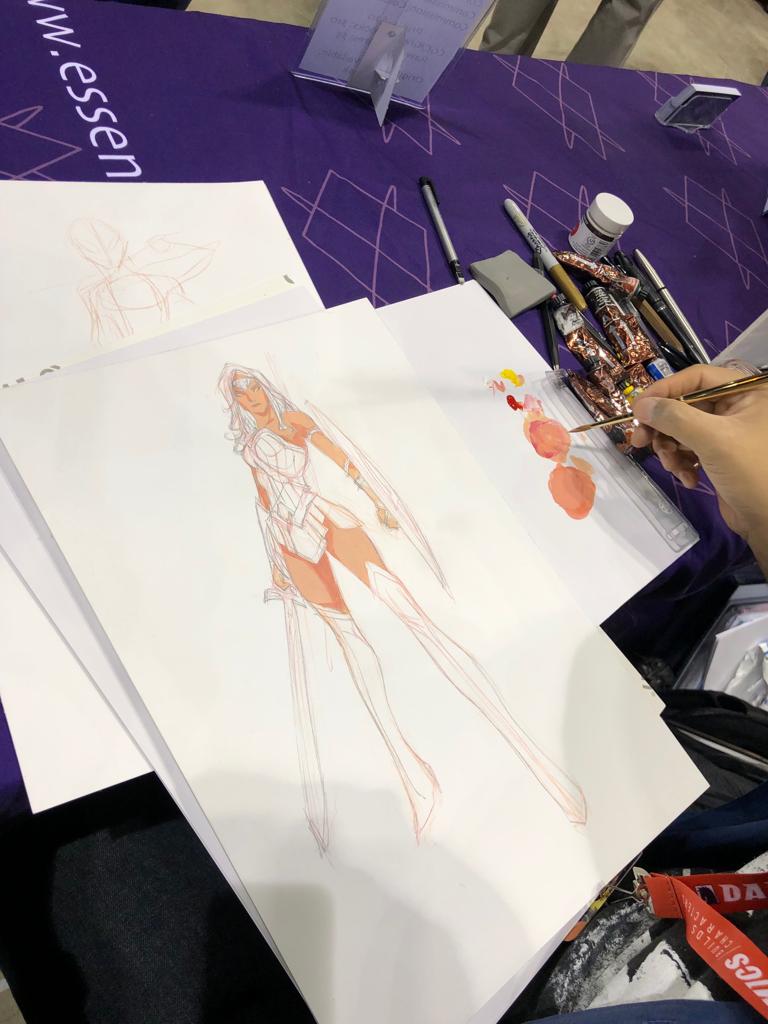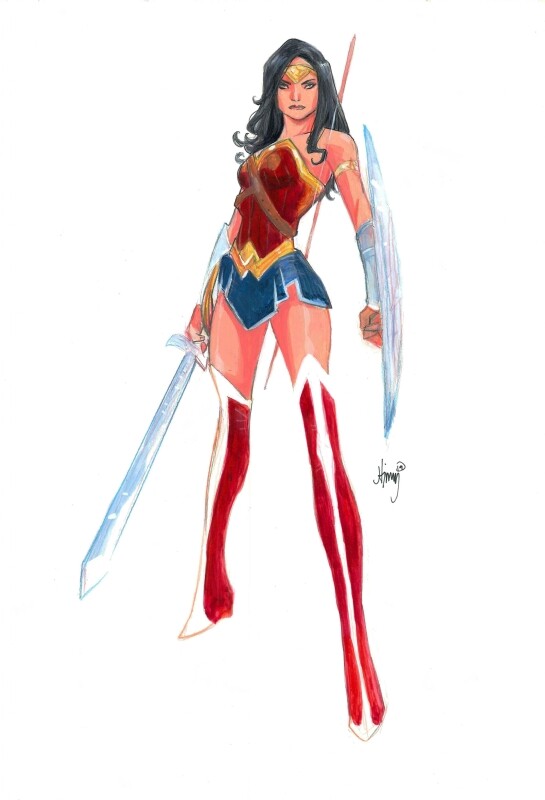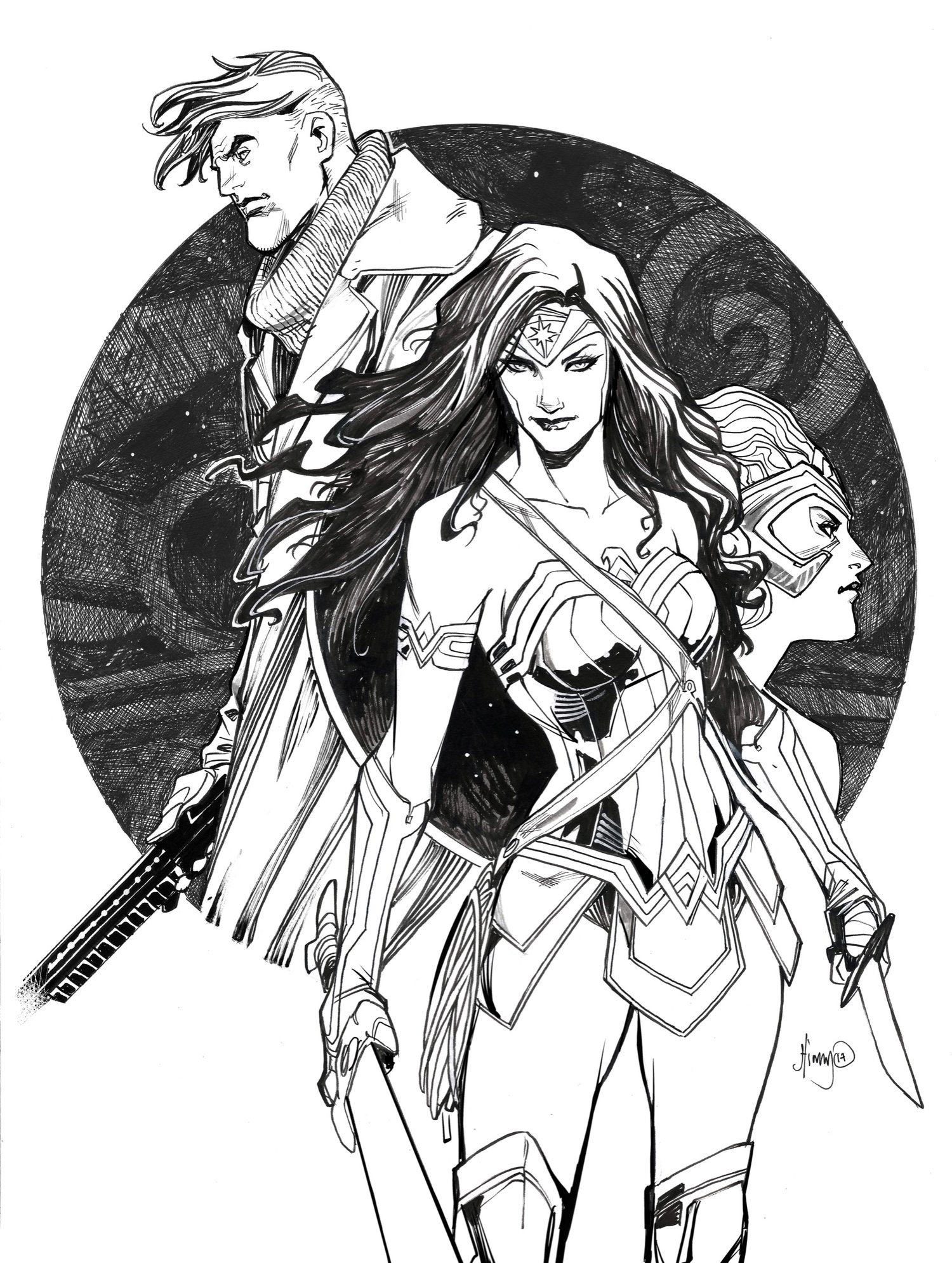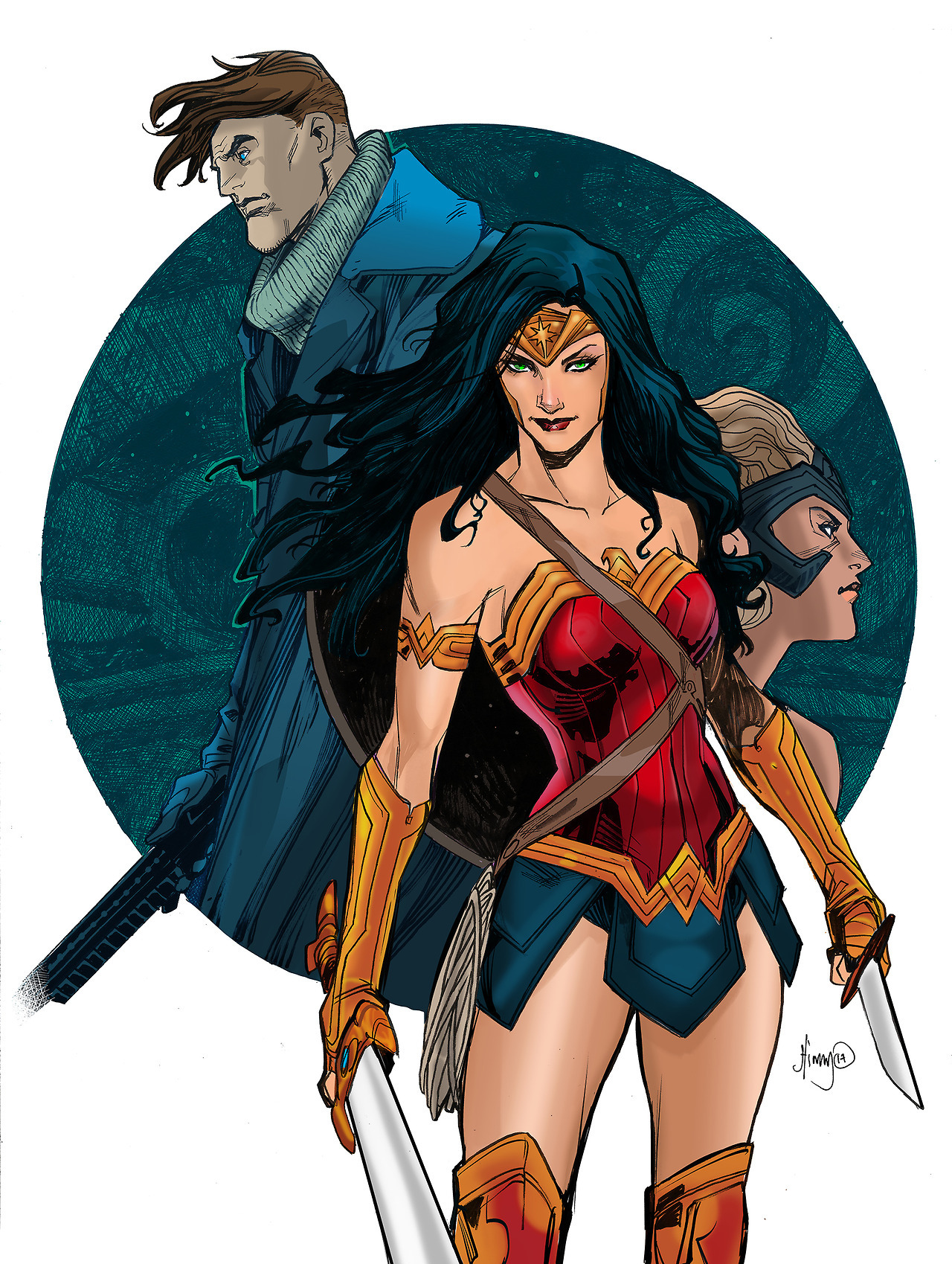 Jim
Illustration de couverture intérieure pour Wonder Woman Secret Files and Origins #1, en 1998, par José Luis Garcia Lopez :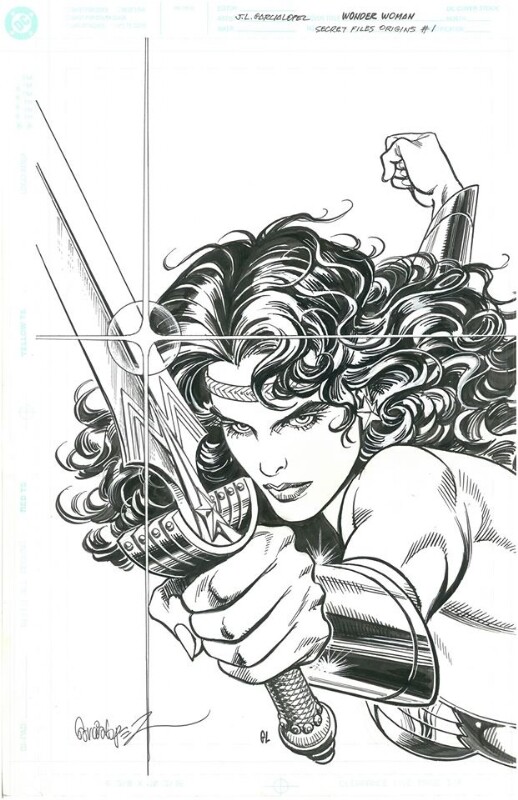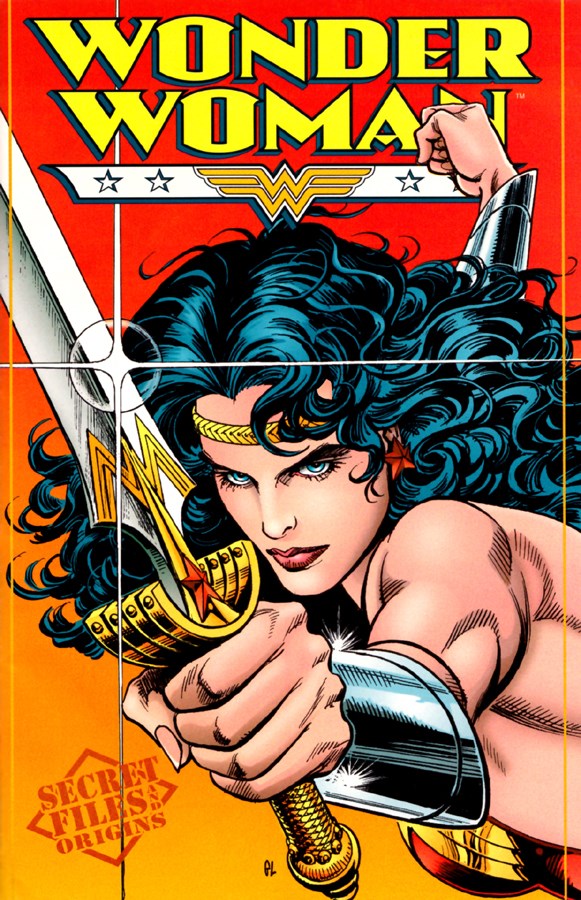 Jim
Couverture de Wonder Woman #128, par José Luis Garcia Lopez (les pages intérieures sont réalisées par John Byrne) :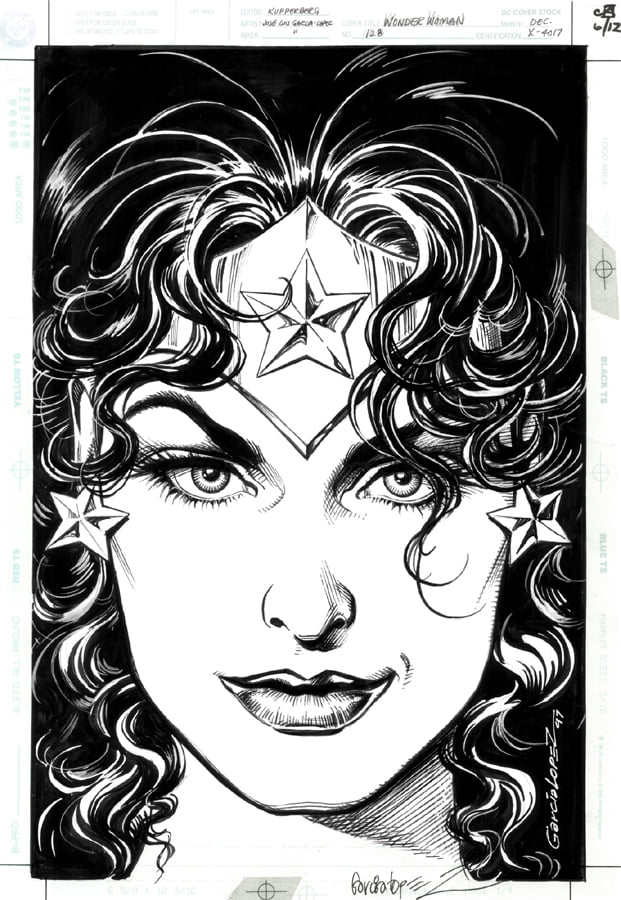 Jim
En parlant de José Luis Garcia-Lopez, Mike DeCarlo vient de poster une Wonder Woman sur son compte Facebook et en profite pour faire quelques commentaires concernant Garcia-Lopez, en évoquant toute l'admiration qu'il a pour lui, et la difficulté quant à encrer son travail.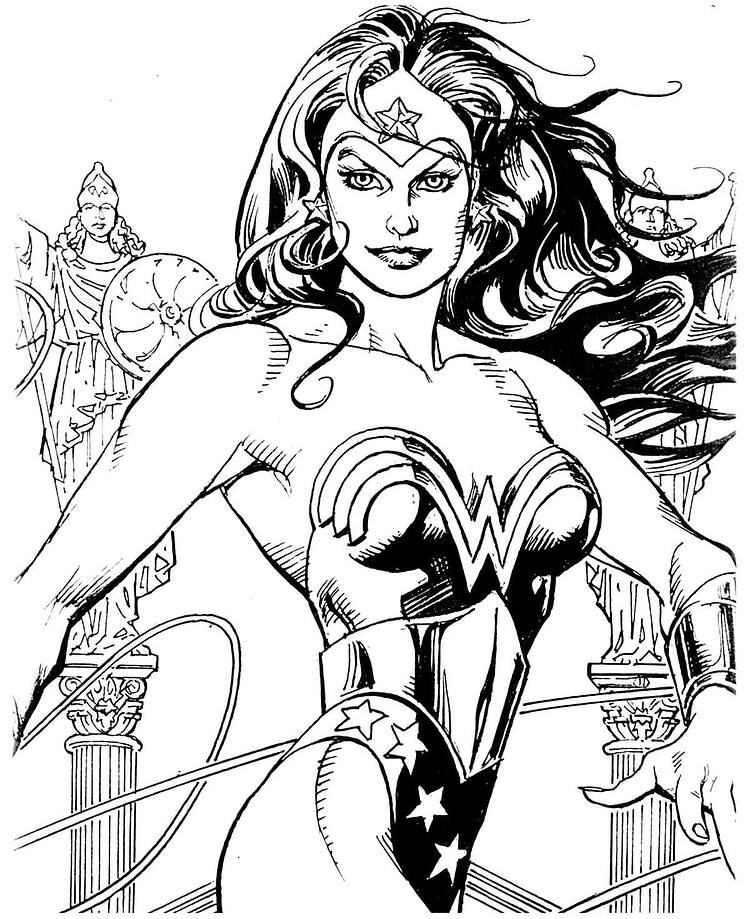 When I first started get « credits » for my inking-- February, I think, 1981-- one of the first projects I was given was to assist Dick Giordano on the Batman vs Hulk crossover.
I inked The Hulk and Bruce Banner and Dick Inked Batman.
« Unfortunately », the penciler was Jose Luis Garcia Lopez.
I mean that in a strictly complimentary way.
His pencils were so damn good, I thought: « Is THIS what I have to compete against?? »
He is a 73 year old Argentinian, and is to drawing what Mozart is to Music.
He is the Artist's artist.
No one I know professionally would seriously argue that too strenuously.
Funny thing is, many of you have never heard of him.
A last comment about Garcia Lopez:
I inked everyone from Curt Swan, Gil Kane, Steve Ditko, Gene Colan and Don Heck— just to name a very few.
I also inked a fair amount of Jose's pencils.
He is the only Penciler who intimidated me.
Why?
As I once told Giordano about 35 years ago:
"I hate inking Lopez…"
"Why…?" Asked Dick.
"Because all I can do is make his pencils WORSE with my inking…"
Giordano smiled.
"I feel the same damn way, Mike…lol"
Et pourtant, Mike De Carlo, c'est pas un petit joueur.
Jim
Dick Giordano disait déjà « LOL » il y a trente-cinq ans !
Tori.
Wonder Woman par Felipe Watanabe :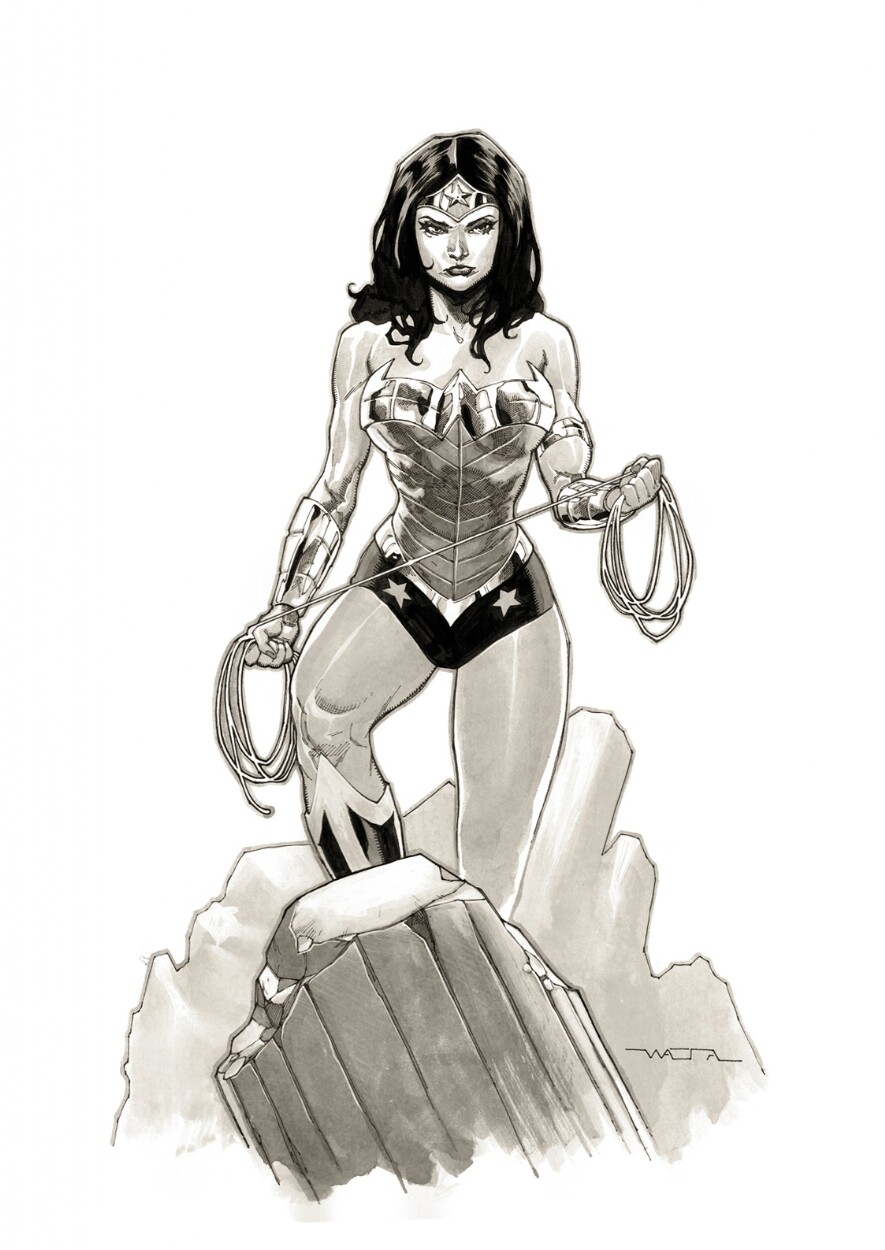 Jim
Wonder Woman par Eduardo Pansica :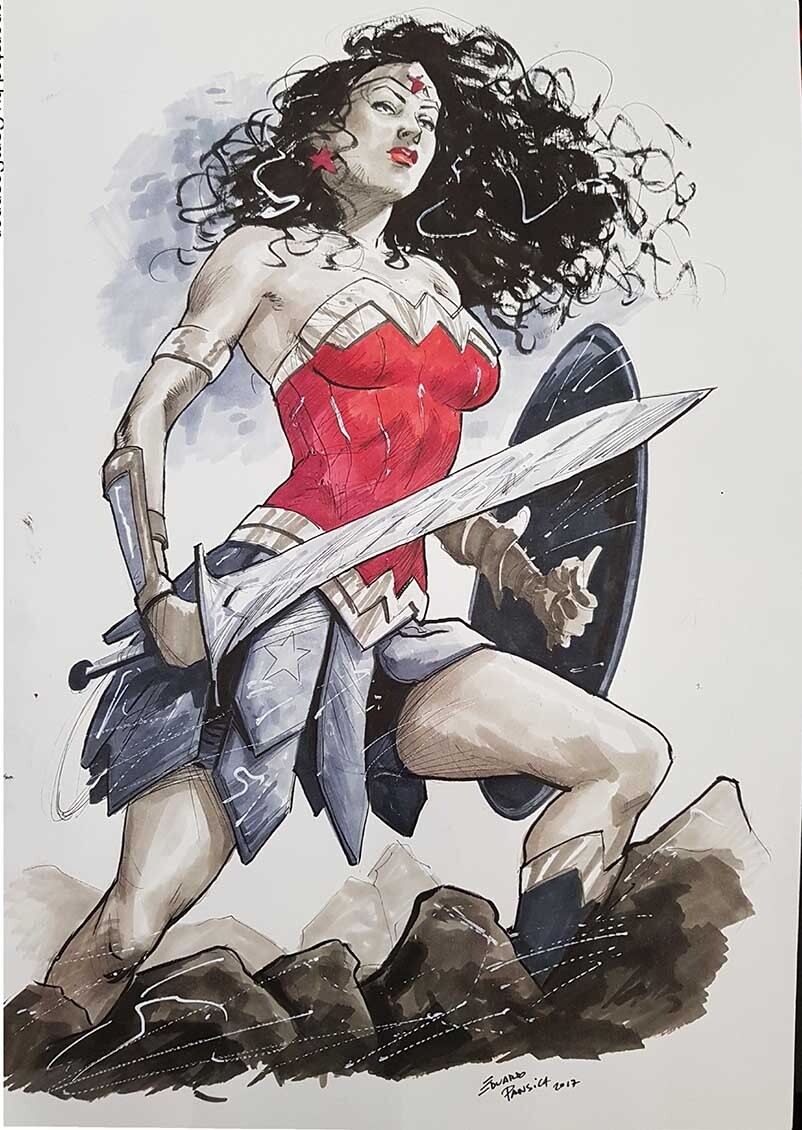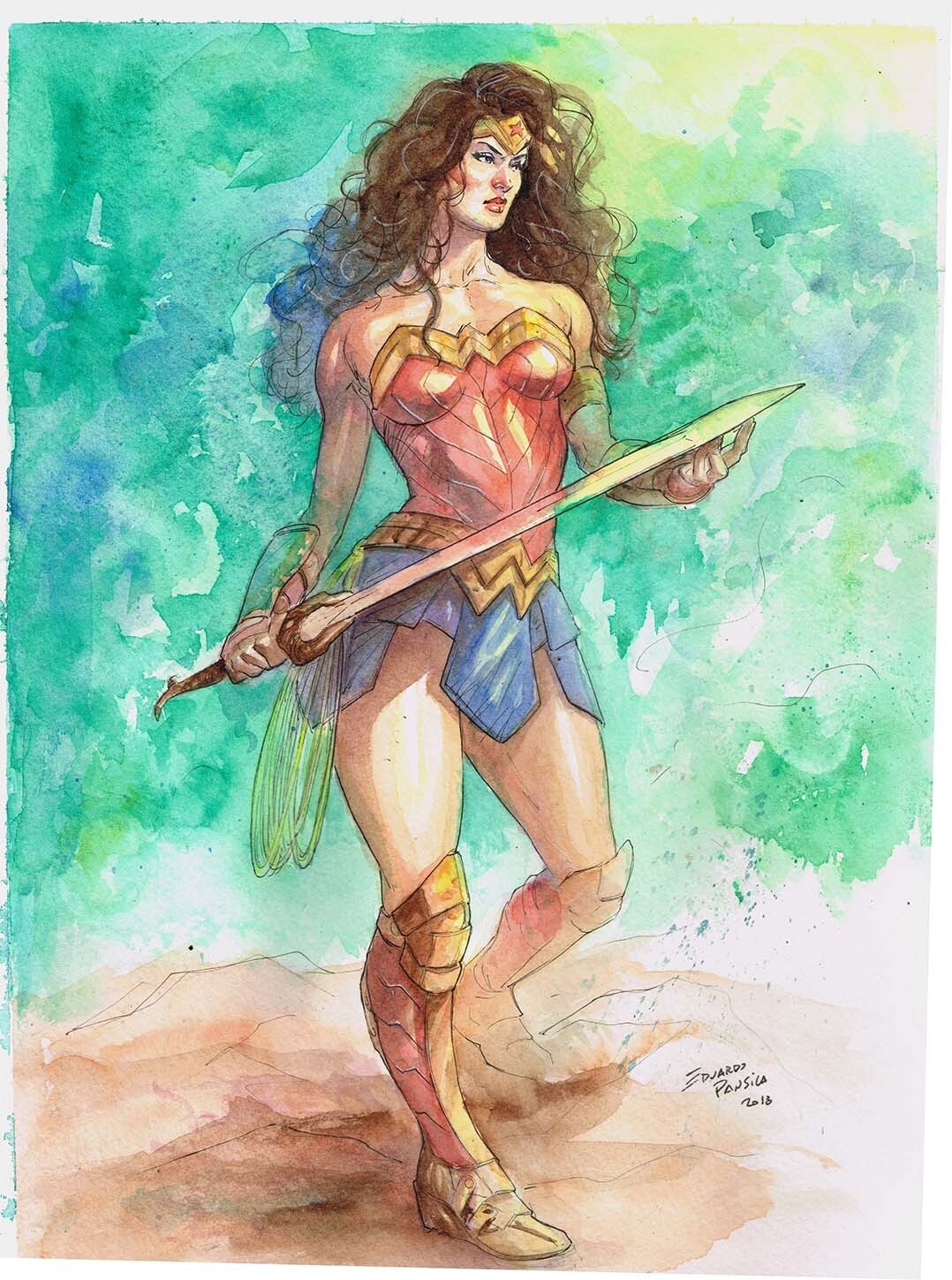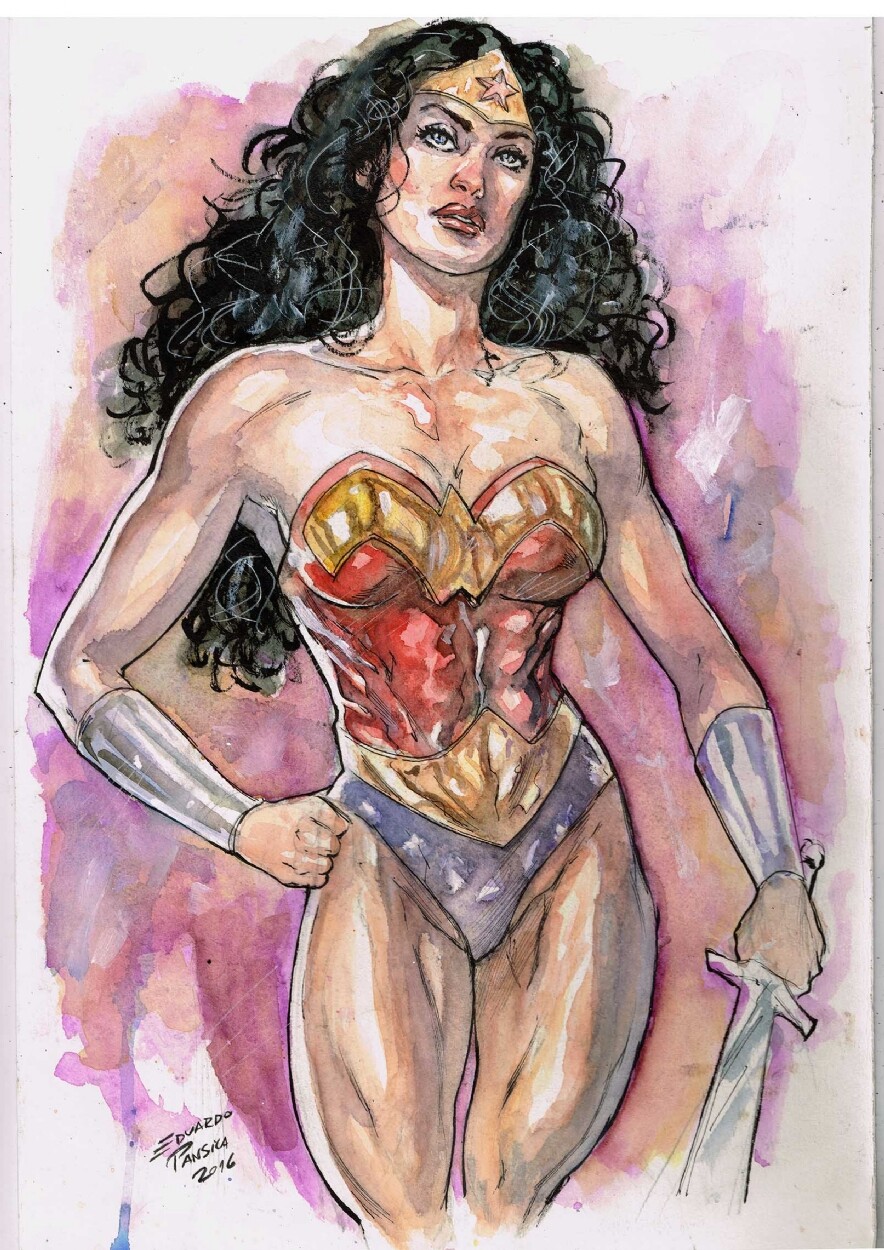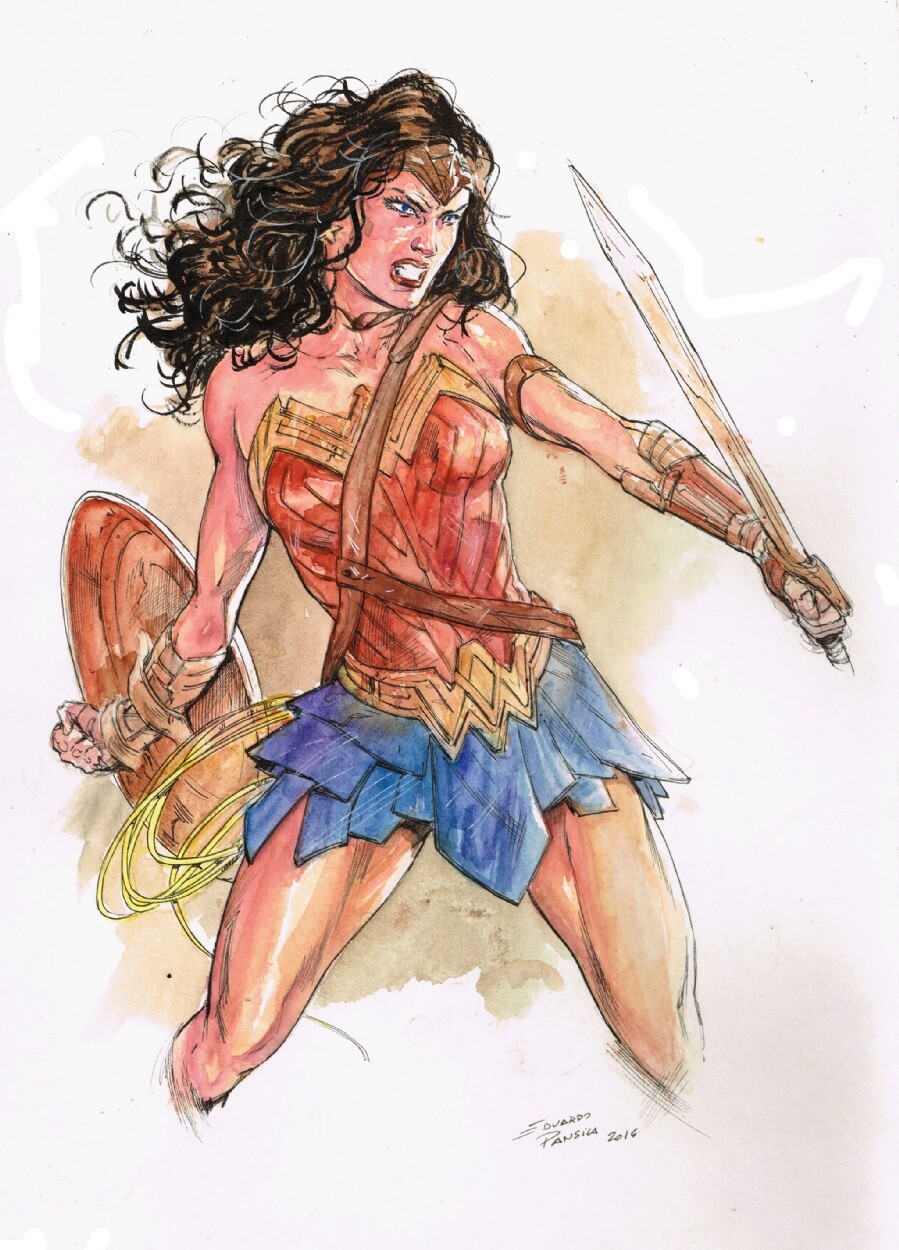 Jim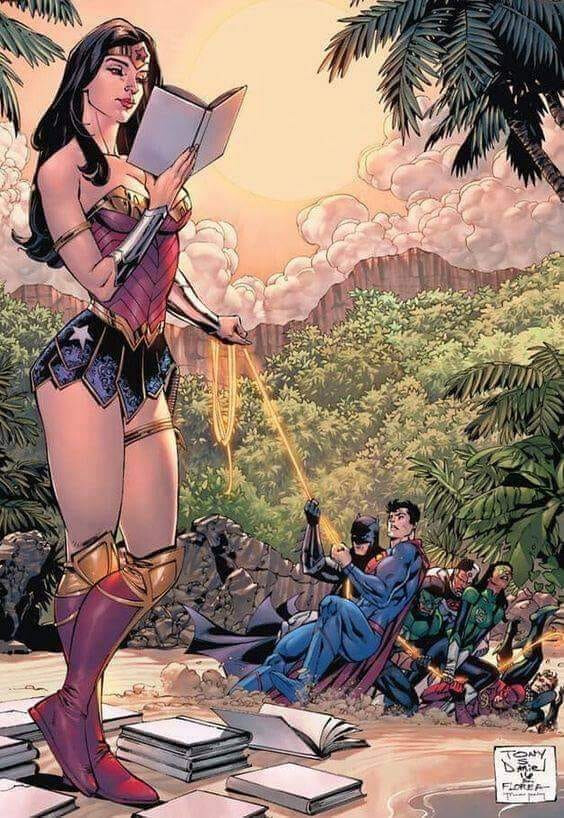 Wonder Woman par Craig Hamilton :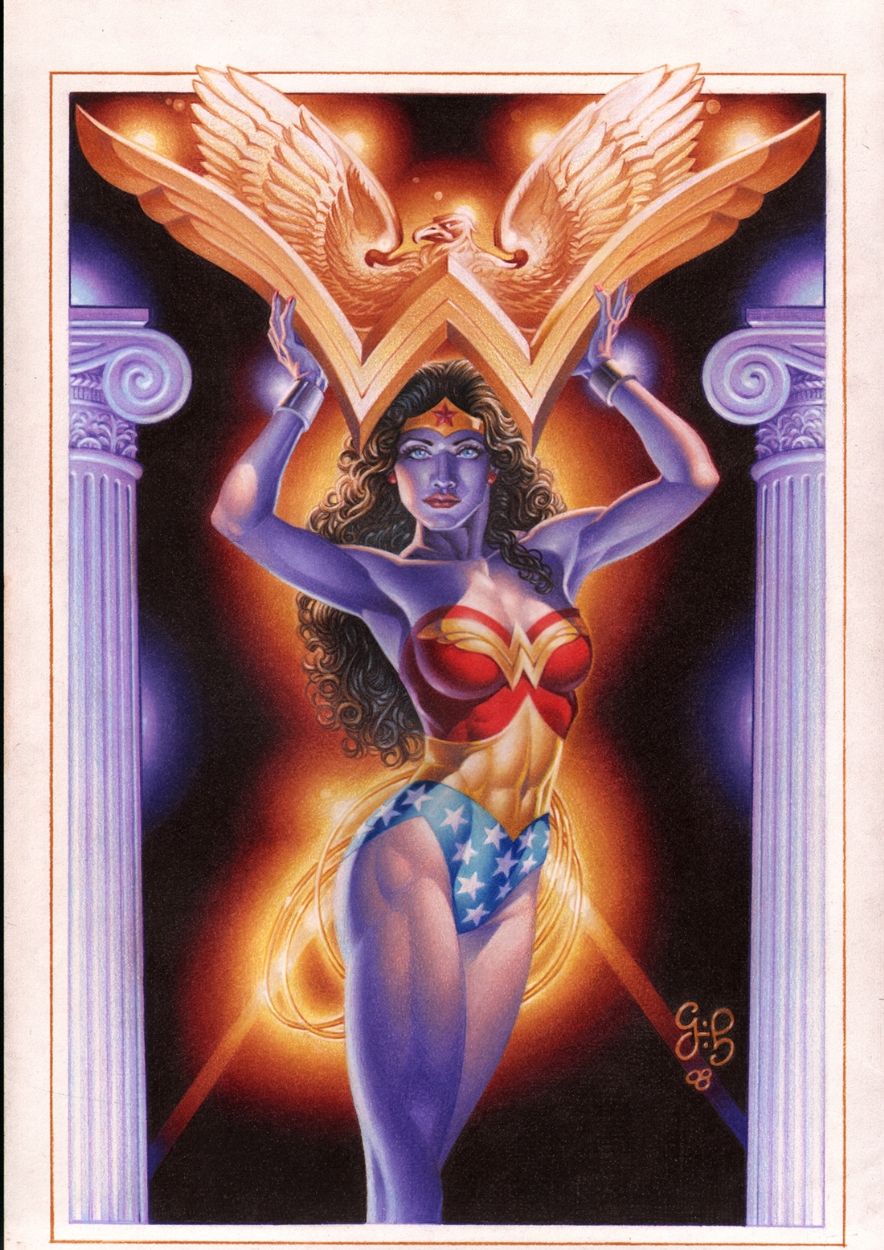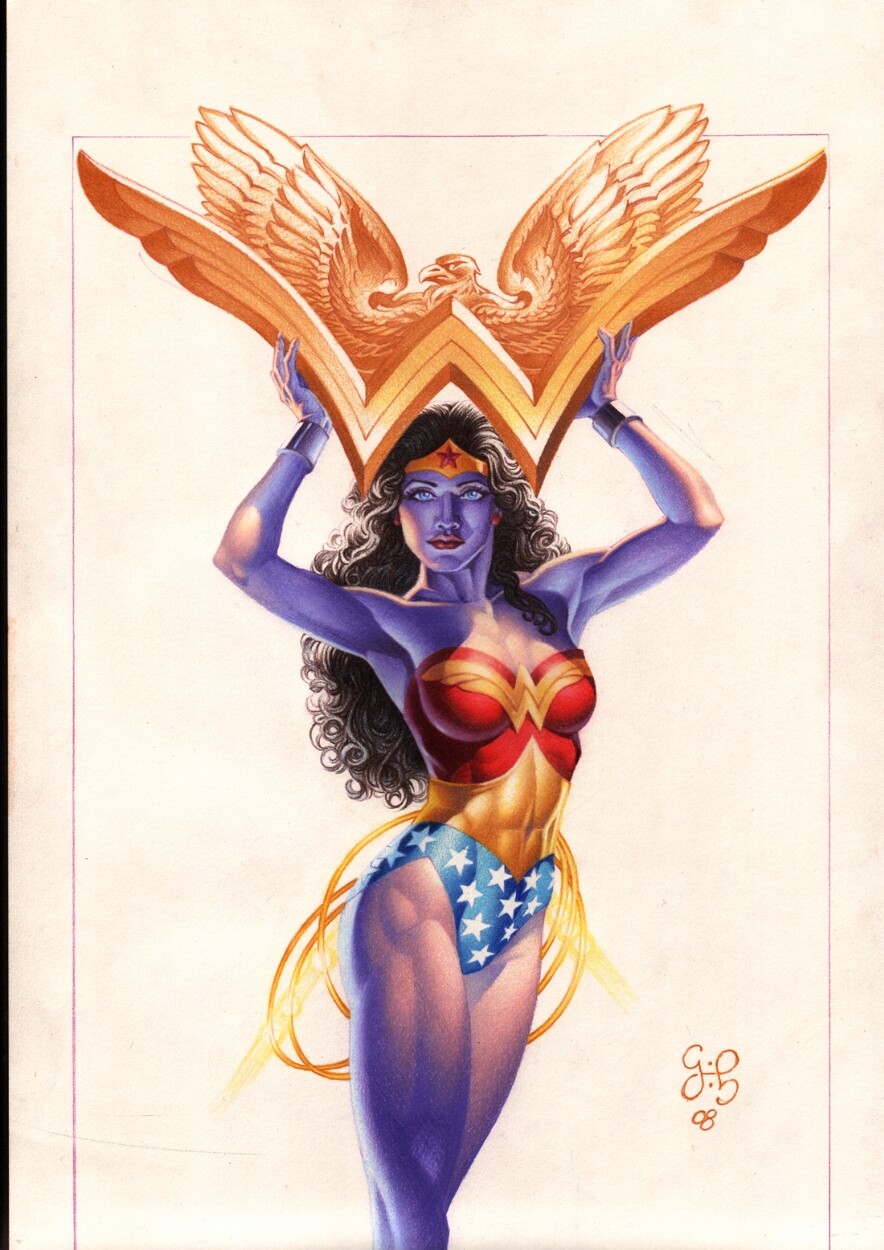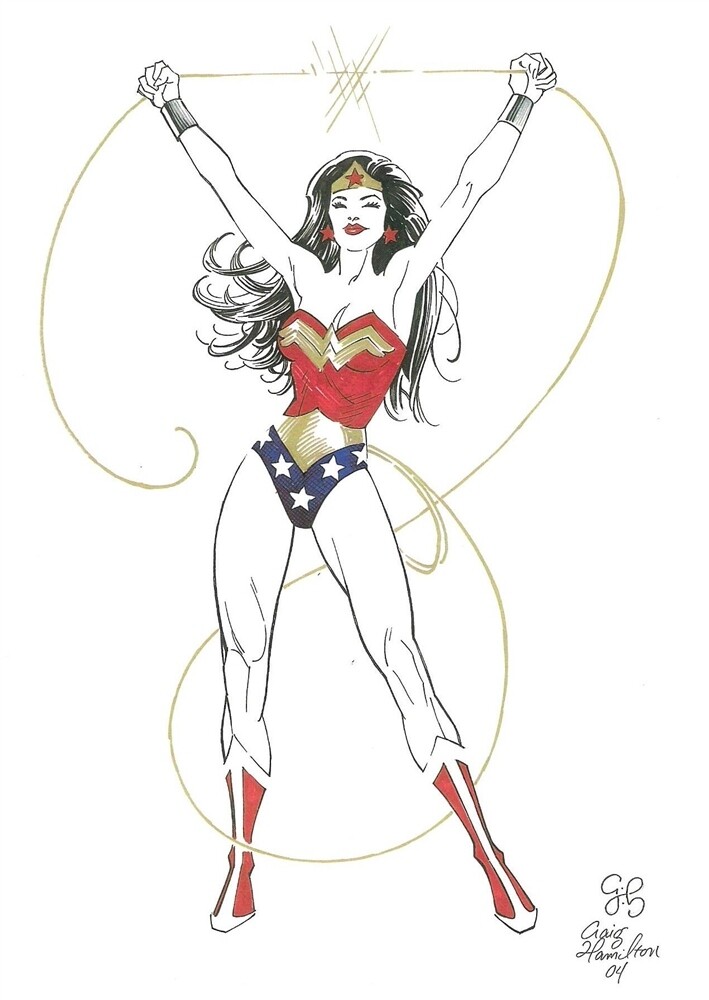 Jim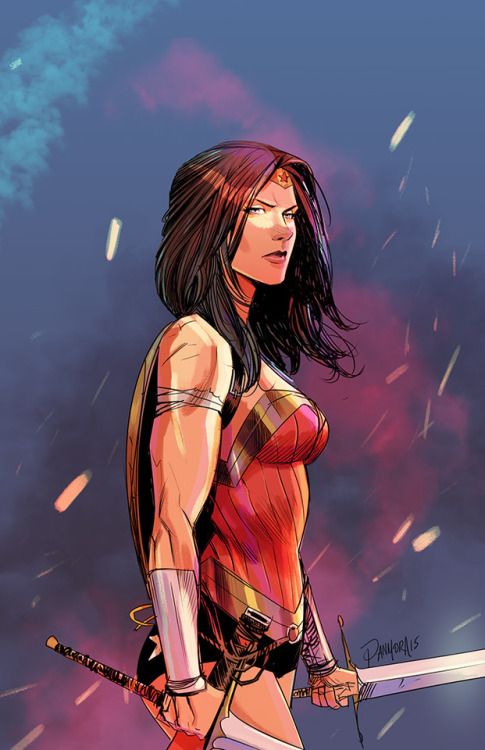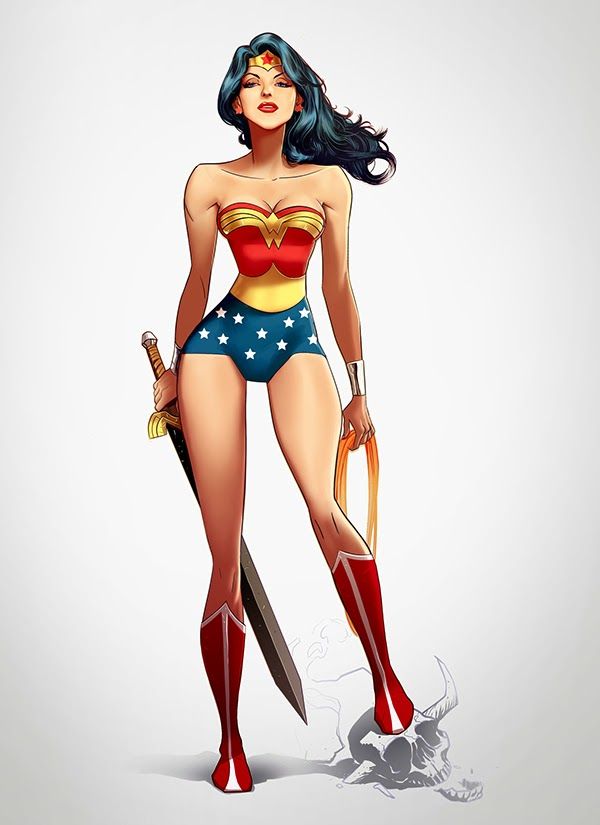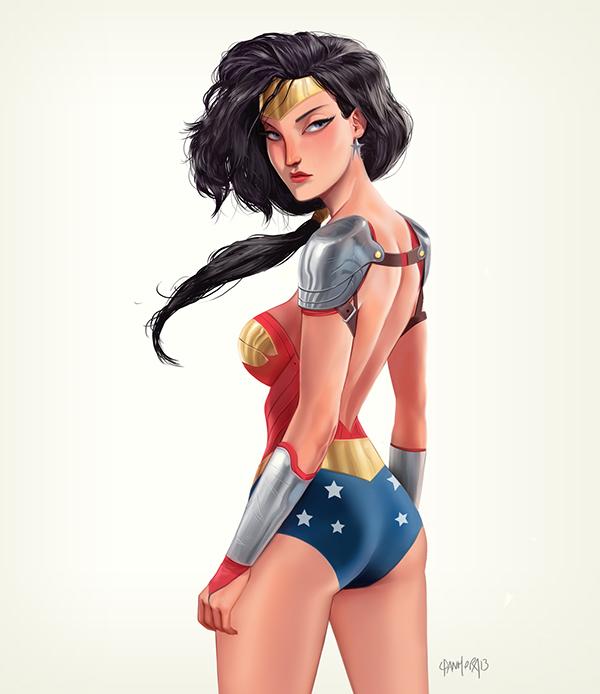 Jim
Diverses héroïnes, encore par Dan Mora :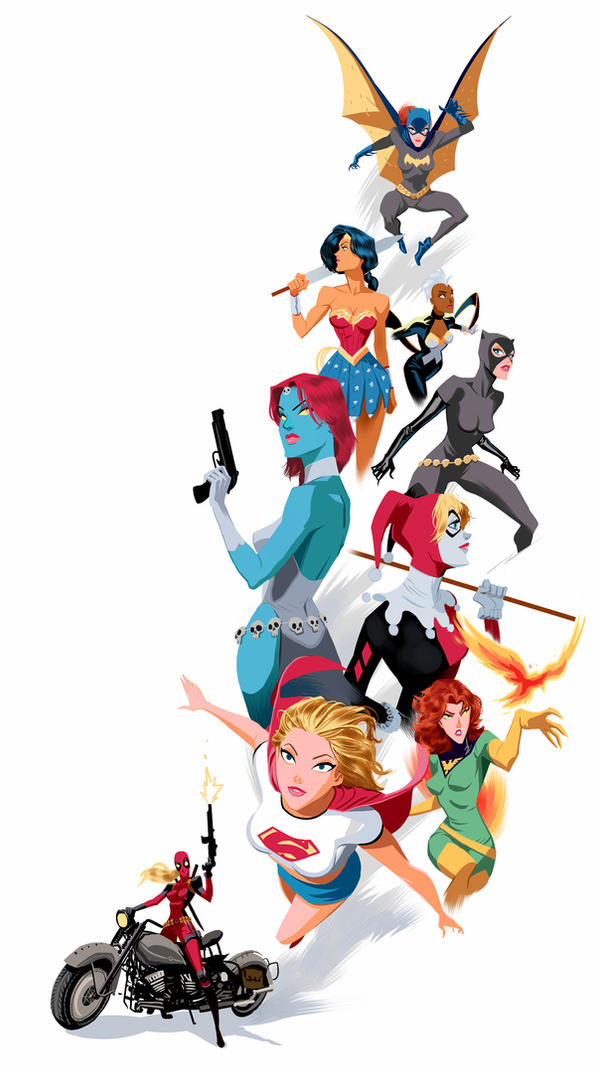 Jim
Bianchi