Nouvelles séries. Nouvelles équipes créatives. Nouvelles directions. Nouveaux débuts.
C'est le Nouveau Départ (Fresh Start) de Marvel.
Marvel annonce Ant-Man & The Wasp, une mini-série en 6 épisodes écrite par Mark Waid et dessinée par Javier Garron (Secret Warriors) dont la publication débutera en juin 2018 (un mois avant la sortie du long métrage de Peyton Reed).
Dans Ant-Man & The Wasp, Scott Lang se retrouvera coincé dans le Microverse, avec Nadia Pym comme seul espoir de s'en sortir. Mais le problème est que Scott Lang n'est pas le genre d'homme à admettre facilement qu'il est perdu…ou qu'il a besoin d'être sauvé…
Javier Garron : The pace and tone of the story is crazy fast and crazy fun, so by the end of Ant-Man & The Wasp #1 has already happened a lot of stuff. You could even say there are two full adventures in the first issue, which I feel as a reader like a treat. I fear to give away too much. But let's say there are light speed chases, a whole new species already in danger, an experiment gone wrong and quite a lot of arguing! I was able to use from very classic page layouts to really wild compositions, a lot of face expressions and I had my first experience drawing fireworks.
La couverture du #1 par David Nakayama :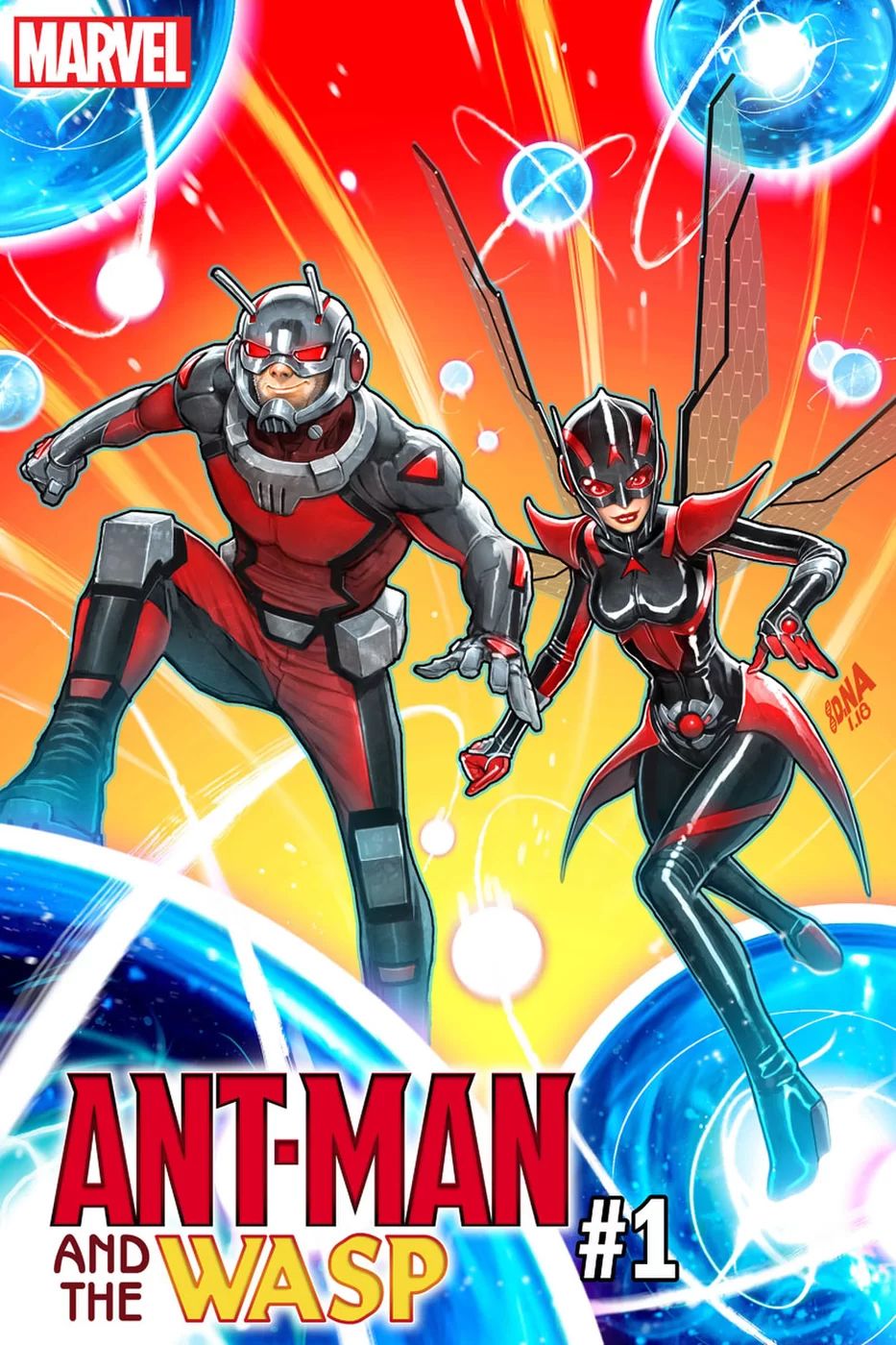 Source : https://www.newsarama.com/38845-ant-man-wasp-unite-in-new-title.html