Mark Waid retrouve deux de ses collaborateurs réguliers, le scénariste Brian Augustyn et le dessinateur Peter Krause, pour une mini-série qui plonge Archie Andrews et son gang dans les événements de l'année de leur création, 1941.
La mini-série Archie 1941 traitera de l'impact du conflit imminent sur la petite ville de Riverdale et les vies personnelles de Archie, Betty, Veronica, Jughead et Reggie Mantle.
La publication débutera en septembre.
Mark Waid : Deep-diving into the characters and their parents from a whole new perspective, Brian Augustyn and I have been able to find a new, rich vein of stories to be told as America edges into World War II and what it'll mean to the kids. It's been an exciting project made only more thrilling by the chance to be able to work alongside my longtime co-conspirator on Irredeemable and Insufferable, Peter Krause!"
Brian Augustyn : « Seeing these always lovable characters through the lens of time in a historical era of turmoil and tragedy places the Riverdale folk in different costume, but essentially the same people we've always known. »
Peter Krause : « How would Archie and the gang look in 1941? That is my responsibility, and my honor. I've had great fun going through reprints of Sears catalogs and diving into online photo troves. Along with great colors by Kelly Fitzpatrick and wonderful lettering by Jack Morelli, we've done our darnedest to make it all look good. »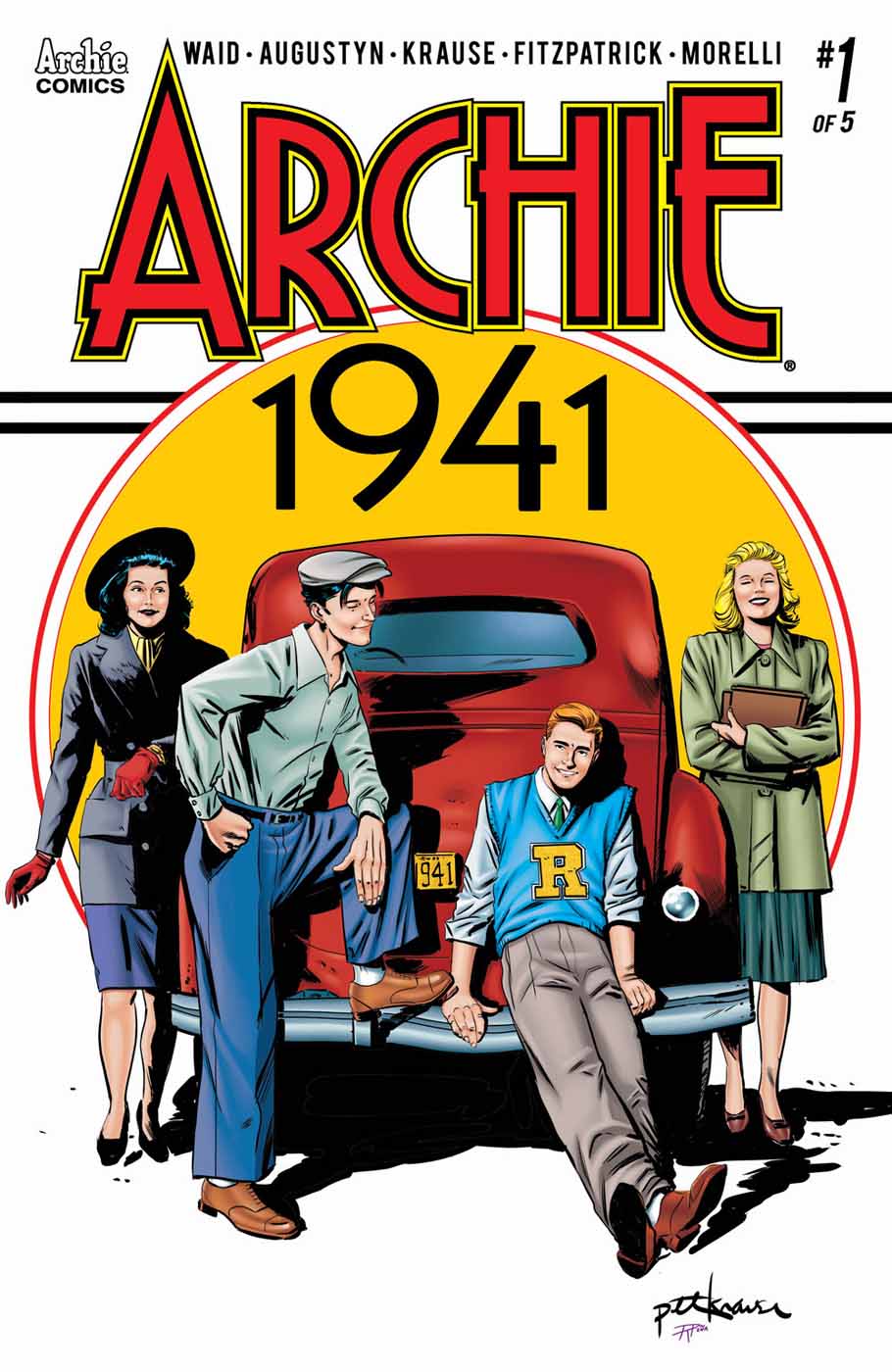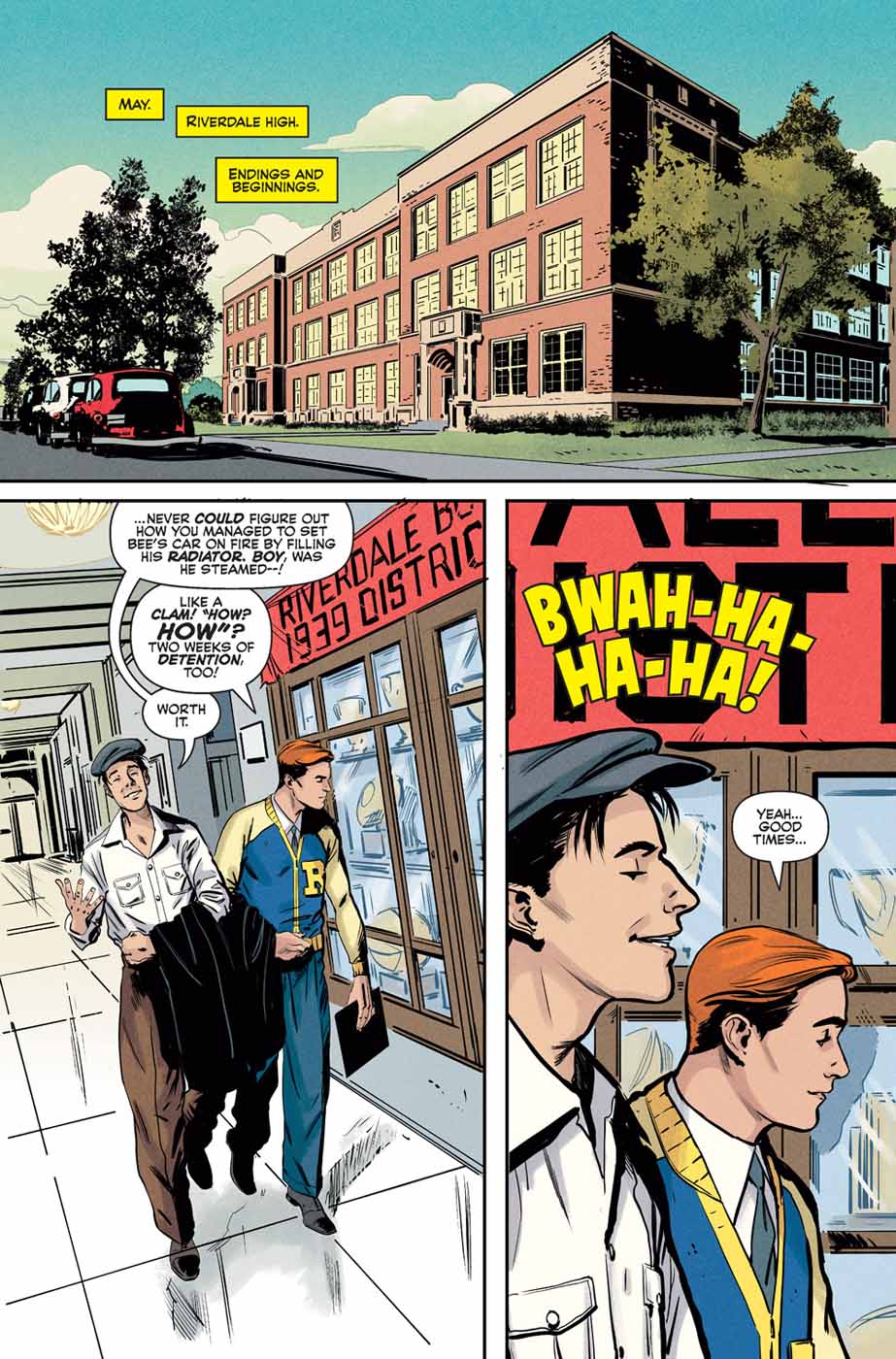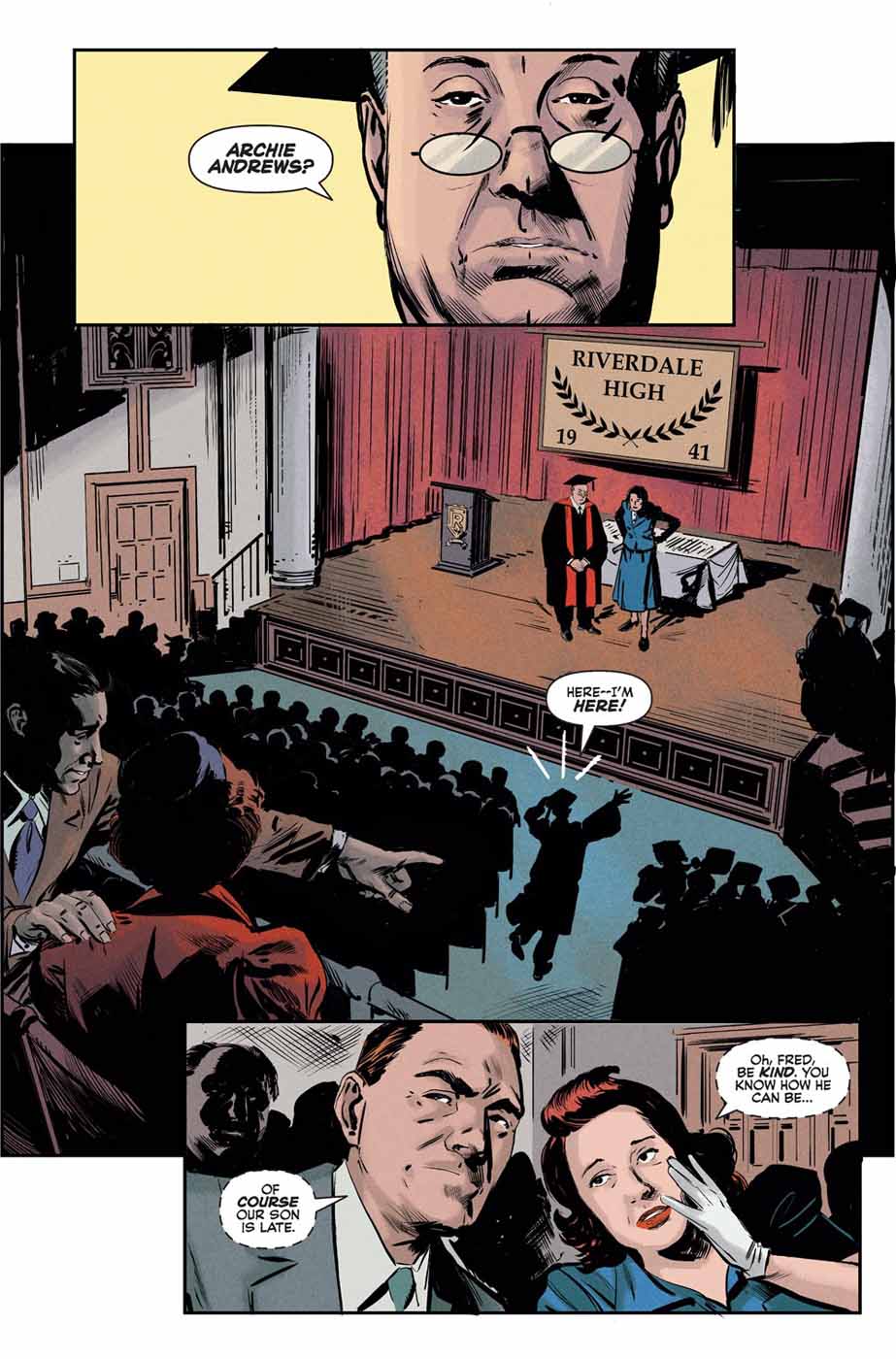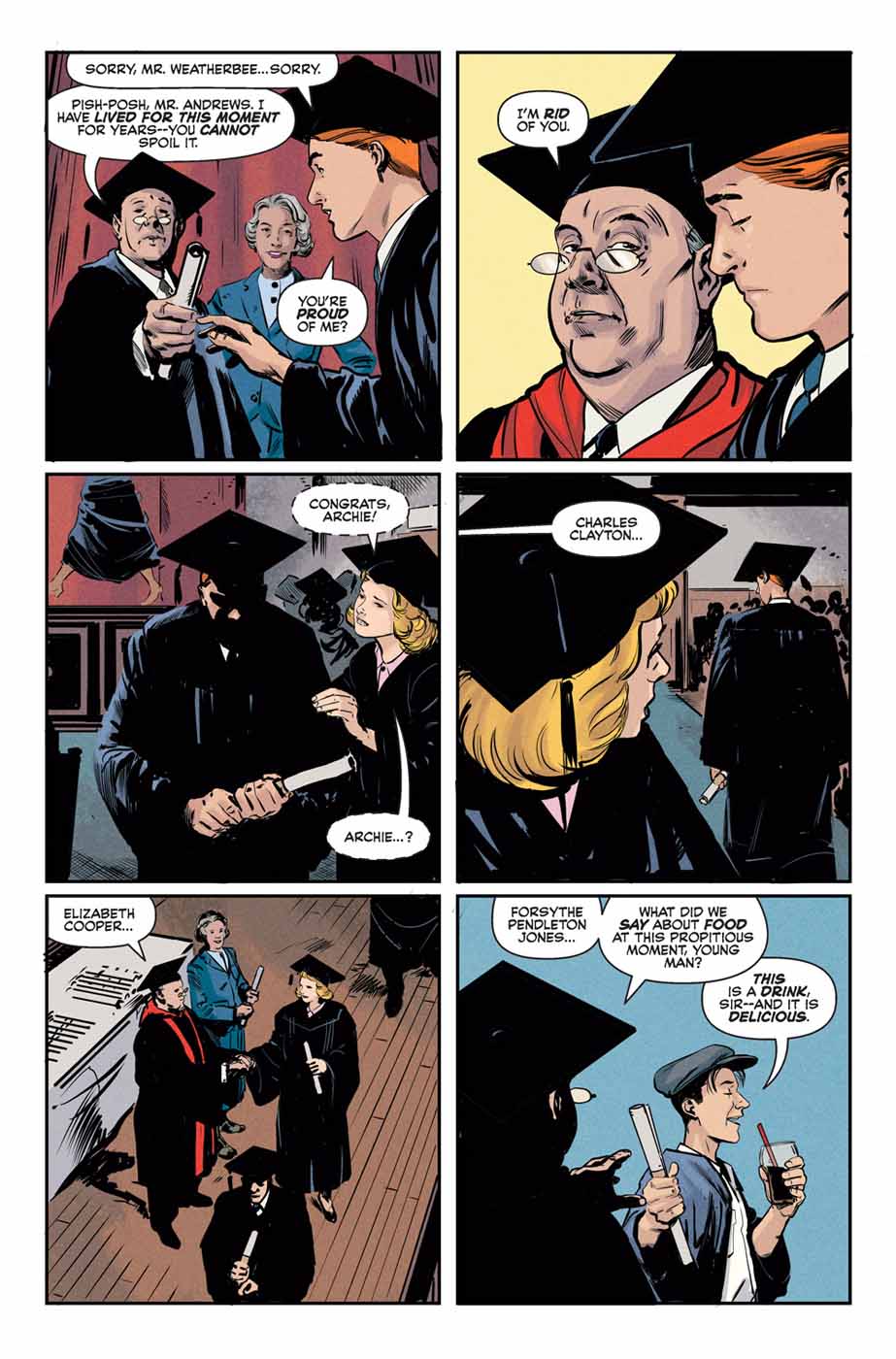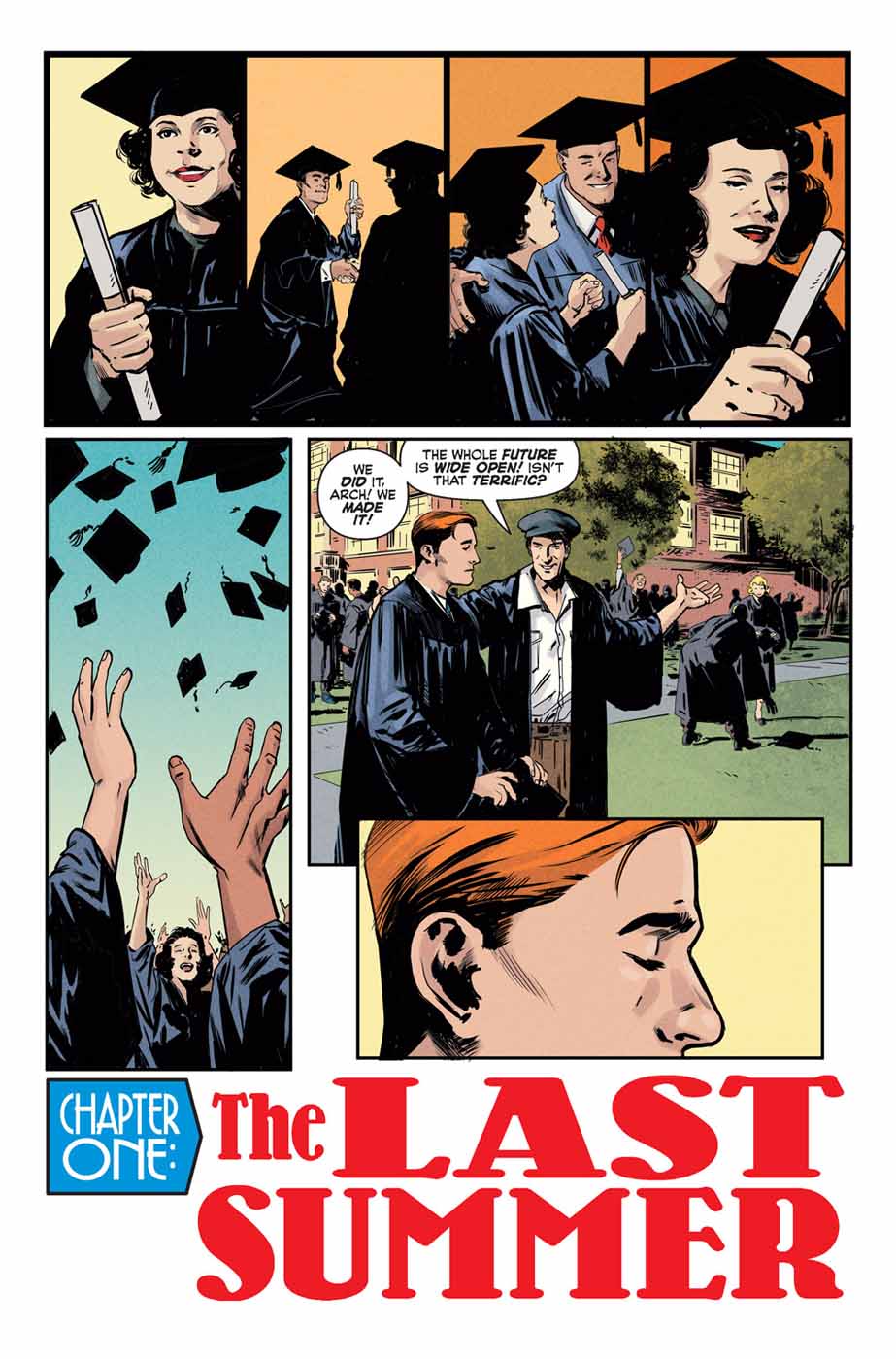 Source : www.comicscontinuum.com