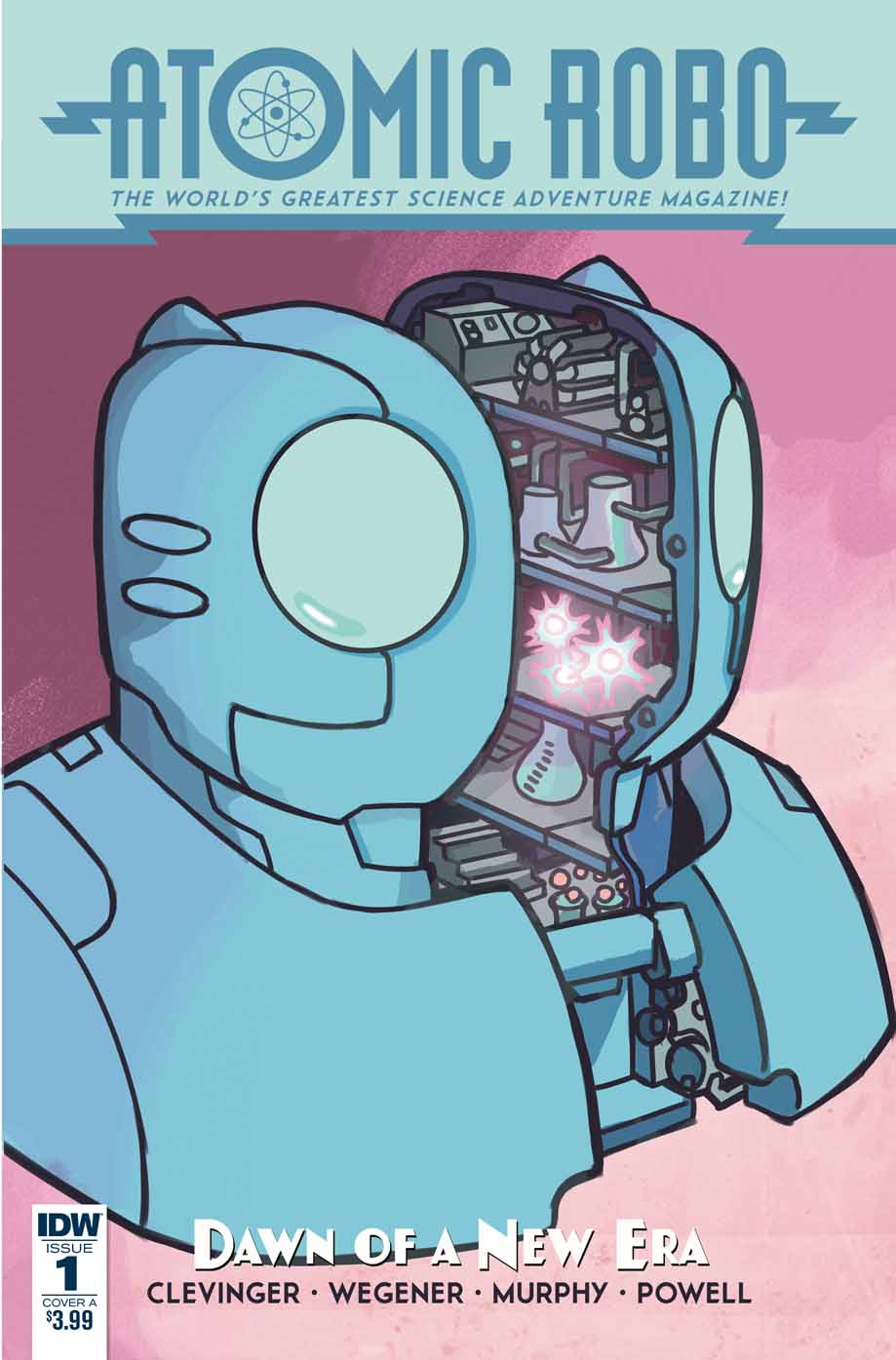 ATOMIC ROBO: THE DAWN OF A NEW ERA

#1

Written by: Brian Clevenger.

Art by: Scott Wegener.

Covers by: Scott Wegener, Thom Zahler.

Description: No more sci-fi catastrophes for Atomic Robo. This is now a quiet series about the charming antics and sitcom misunderstandings that happen at a boarding school for future Action Scientists. Also, Robo's hiding a secret AI son in the basement.

Pages: 32.

Price: $3.99.

In stores: January 9.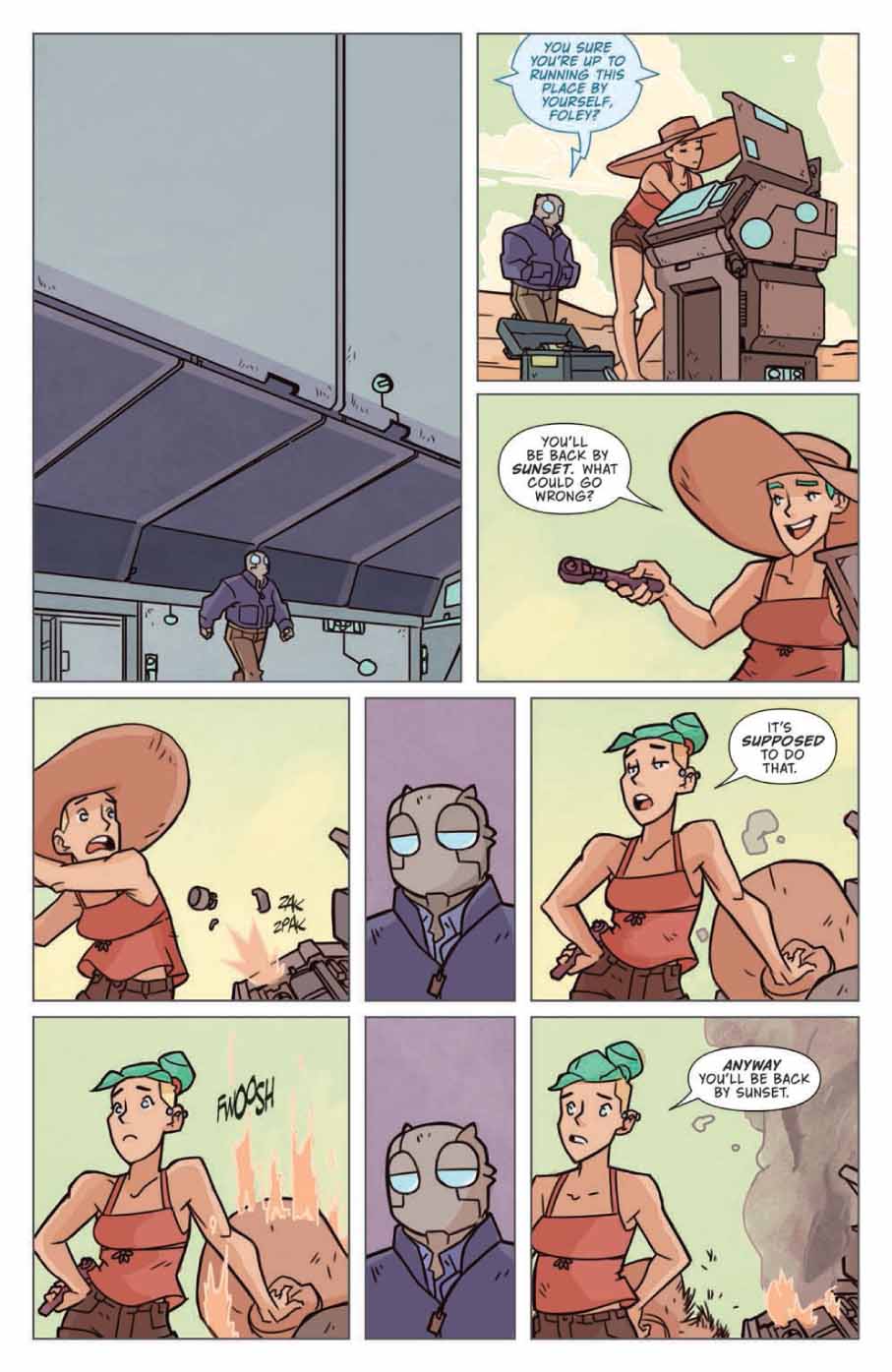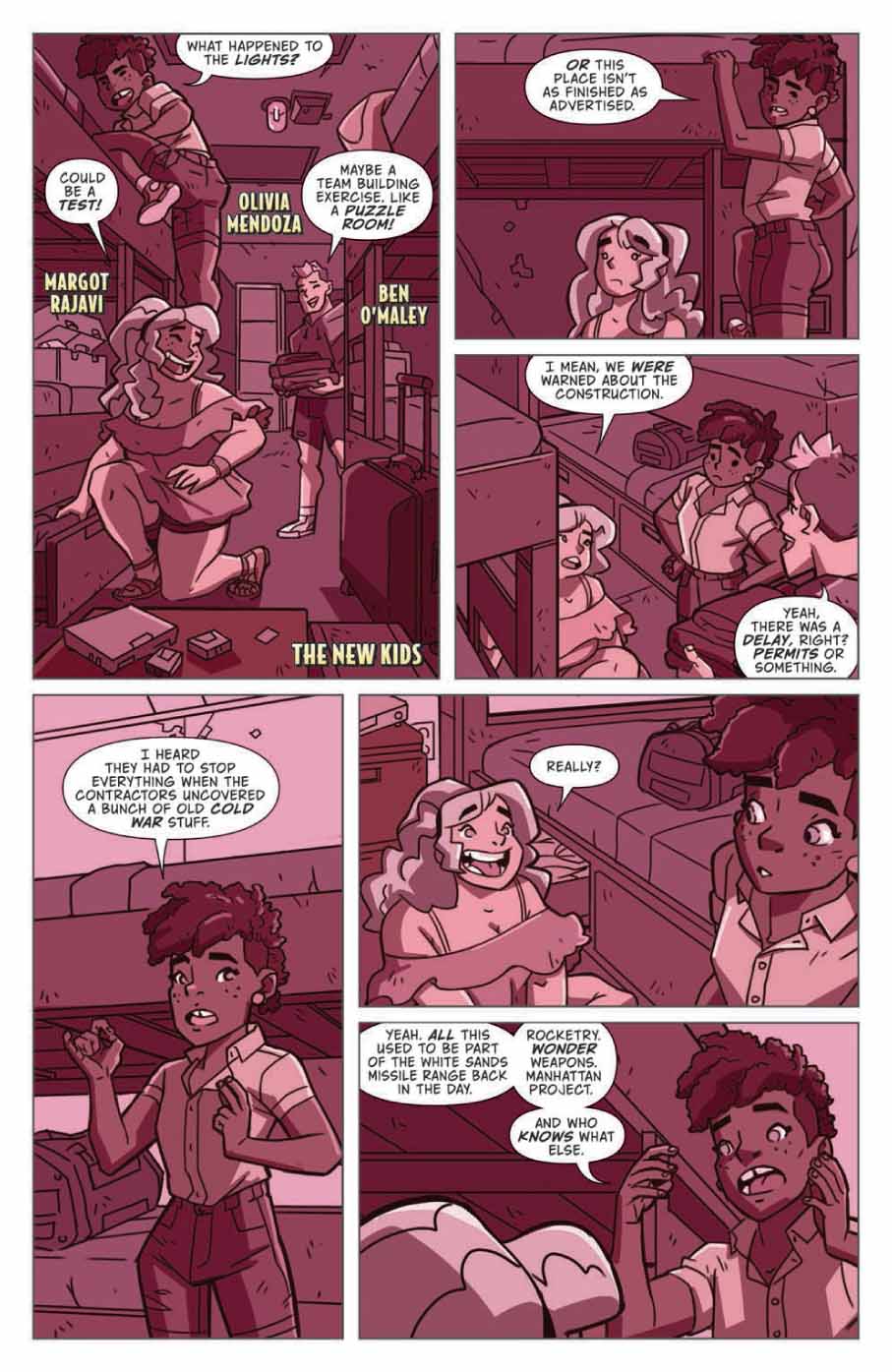 Source : www.comicscontinuum.com