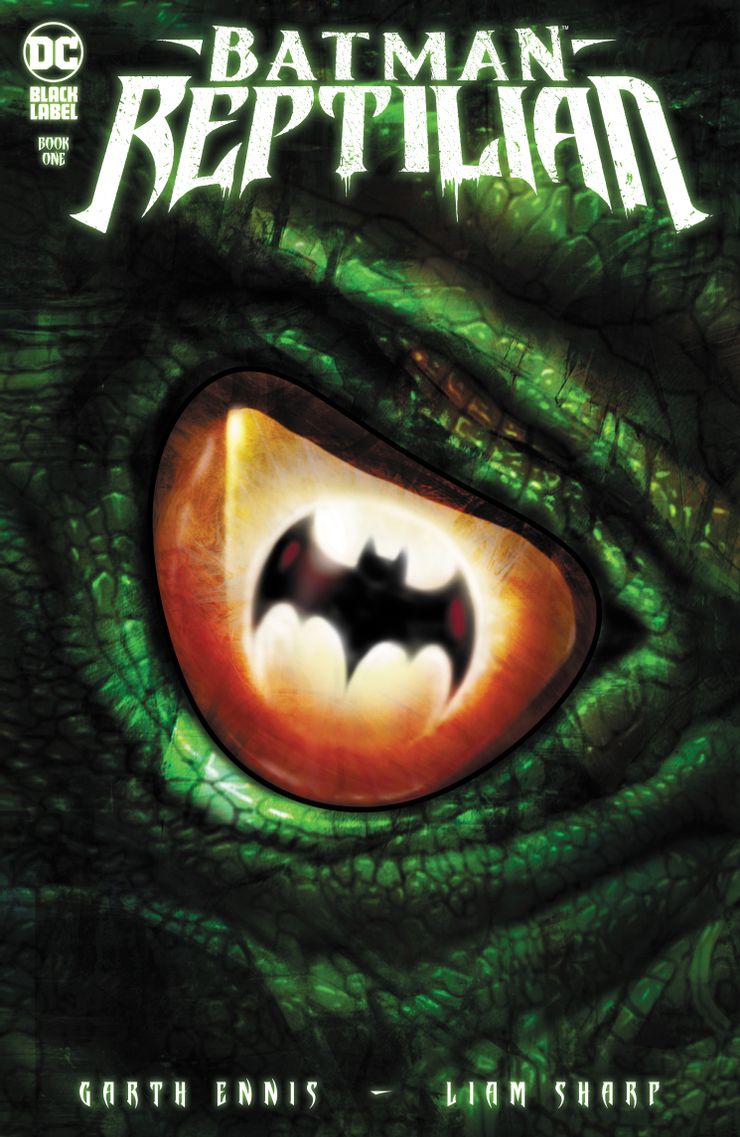 Liam Sharp change d'univers et de registre, après le fin fond du cosmos (son run avec Morrison sur Green Lantern) au tour des bas-fonds de Gotham en compagnie de Garth Ennis dès le mois de juin.
Batman: Reptilian

#1

Written by Garth Ennis
Art by Liam Sharp
Variant cover by Cully Hamner
1:25 ratio variant cover by Bill Sienkiewicz
Gotham City is filled with murderous creatures who stalk the shadows–foul villains with murderous impulses who strike fear into the hearts of every man, woman, and child in the city. But what strikes fear into the hearts of those who terrorize the city ? It used to be Batman, but something far more frightening than a mere man has begun stalking the shadows—and it's after Gotham's villains. How savage must a monster be to haunt the dreams of monsters ?