Le prolifique Cullen Bunn (X-Men Blue, du Venom et du Deadpool chez Marvel, Harrow County chez Dark Horse, Pumpkinhead chez Dynamite, Brothers Dracul chez Aftershock…) publiera une nouvelle série horrifique chez Boom! Studios à partir de juillet, Bone Parish. Et il y sera question d'une guerre entre plusieurs factions criminelles autour du contrôle d'une nouvelle drogue…une drogue créée à partir des cendres des morts.
Cullen Bunn : "Bone Parish is a supernatural crime story, the story of a tenacious family that is determined to carve out their own empire despite overwhelming odds. The challenges they face originate both in this world and the next. They face pressure from rival criminal organizations that are much more powerful than they are. They must contend with internal strife as obsession and ambition tear away at them from within. And they face horrific threats from the restless spirits they stir as part of their sinister business dealings."
Bone Parish est dessiné par Jonas Scharf.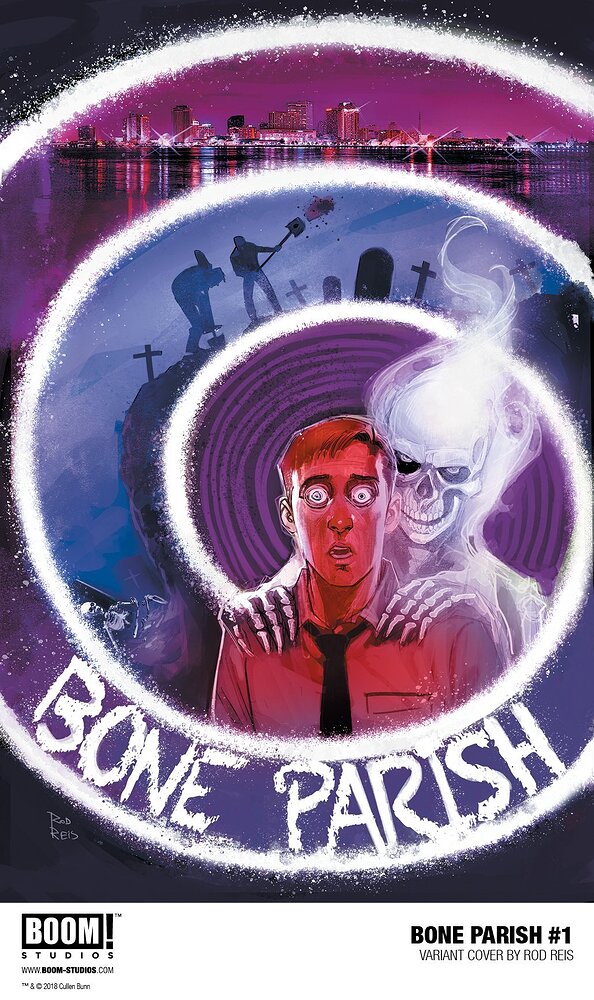 Source : www.comicbook.com