Il était une fois trois filles superbes qui avaient décidé de s'engager dans la police. Mais on les avait cantonnées dans des travaux bien peu passionnants. Alors moi, Charlie, je les ai sorties de ce cauchemar pour les engager. Et je ne le regrette pas, car ce sont vraiment de Drôles de dames.
Les Anges sont de retour ! Et c'est John Layman (Tony Chu) qui s'occupe de cette adaptation de la célèbre série télévisée des années 70.
La partie graphique a été confiée à Joe Eisma (Morning Glories).
CHARLIE'S ANGELS #1

Written by John Layman, art by Joe Eisma, covers by David Finch and Joe Eisma.

The Angels are back, baby! The original Angels, Jill, Kelly and Sabrina! Travel back to the swingin' 70s, and revisit the butt-kicking, crime-fighting, mold-breaking lady detectives who took 70s TV by storm, ready to do the same to comics 40 years later! Break out your bell-bottoms, feather your hair, and jump back to a era of peanut-farmer presidents, gargantuan gas-guzzlers and foxy female detectives… for a globe-trotting adventure that's simply too big and epic for the 70s-era boob tube.

32 pages, $3.99, in stores on June 6.
Ci-dessous, les couvertures du #1 par Joe Eisma et David Finch :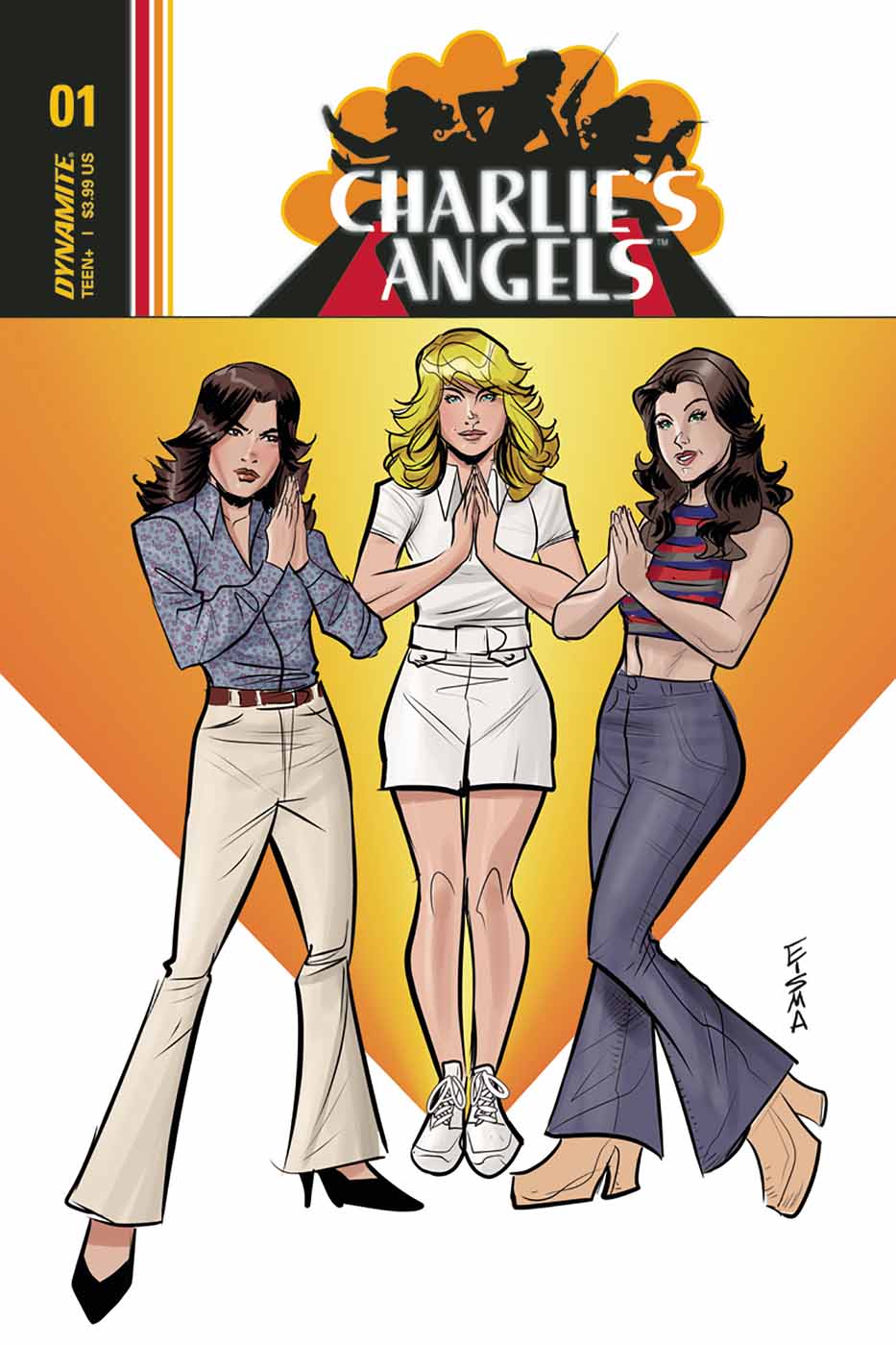 Source : www.comicscontinuum.com