Après sa participation à la saga Conan : Serpent War de Jim Zub, Agnes de Chastillon, la « Sword Woman », aura droit à son premier titre solo en 2020.
Aventurière et mercenaire dans la France du 16ème siècle, Dark Agnes fut l'héroïne de trois histoires (dont une restée inachevée) publiées plusieurs décennies après la mort de son créateur, Robert E. Howard. Elle fut l'une des inspirations de Roy Thomas pour le personnage de Red Sonja.
Dark Agnes est une mini-série en 5 épisodes scénarisée par Becky Cloonan (The Punisher) et dessinée par Luca Pizzari (Black Knight). Le #1 sortira en février.
La couverture du #1 par Stephanie Hans :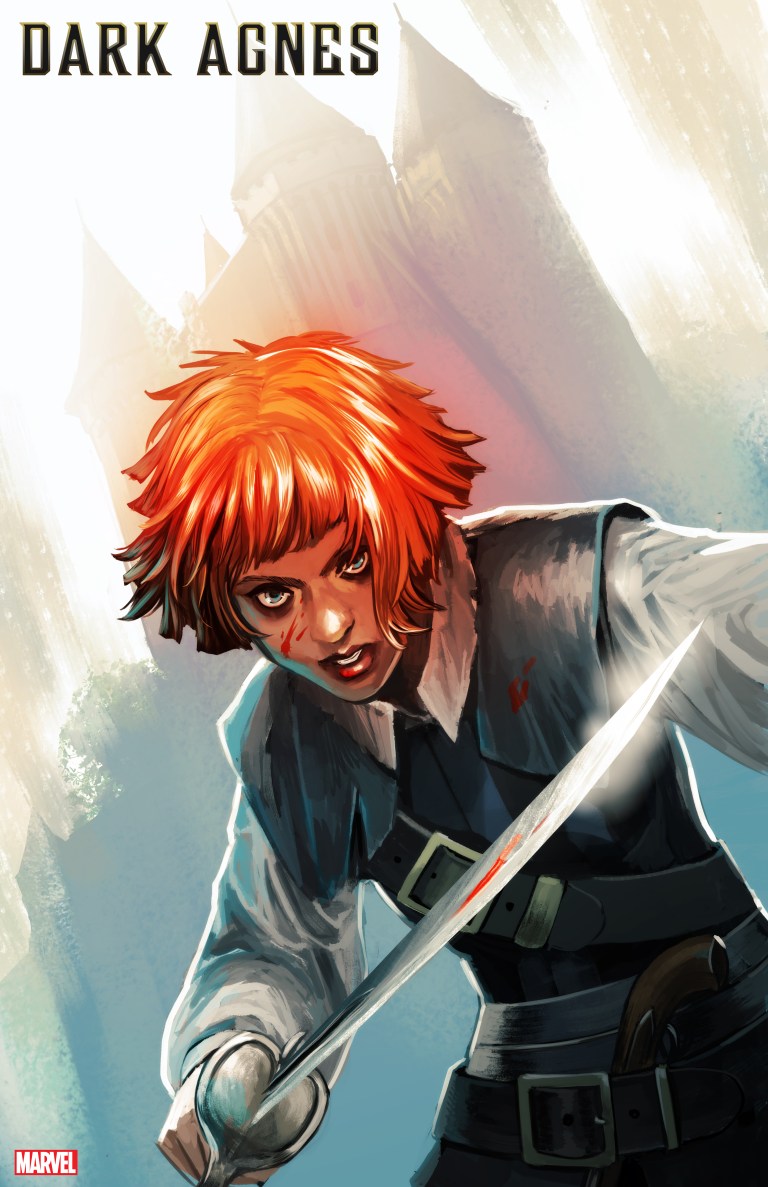 DARK AGNES #1 (OF 5)

Written by BECKY CLOONAN

Penciled by LUCA PIZZARI

Cover by STEPHANIE HANS

ROBERT E. HOWARD'S SWORDWOMAN IN HER FIRST SOLO COMIC SERIES!

Forced into an arranged marriage, Agnes de Chastillon took matters into her own violent hands to free herself from the yoke of a life she never wanted. Now, the woman known as DARK AGNES, along with her mercenary partner ETIENNE VILLIERS, make their way through 16th century France as sellswords on their way to join the wars in Italy, where the real money is! But when Etienne is captured by the DUKE OF ALENCON's forces and set for execution, it's up to Dark Agnes to save the day! But what evil designs are being enacted on Agnes, and will she doom herself by saving Etienne?
Source : www.adventuresinpoortaste.com