Malgré l'arrêt obligatoire de la série Star Wars: Legacy (en vu du déménagement de la franchise chez Disney/Marvel), le couple Gabriel Hardman/Corinna Bechko poursuivra sa collaboration avec l'éditeur Dark Horse sur la mini-série Deep Gravity imaginée en grande partie par Mike Richardson.
L'histoire en quatre chapitres se déroulera sur Poseidon! Gilise MG452, une planète similaire à la Terre où une équipe de recherche exploite les ressources jusqu'à la catastrophe.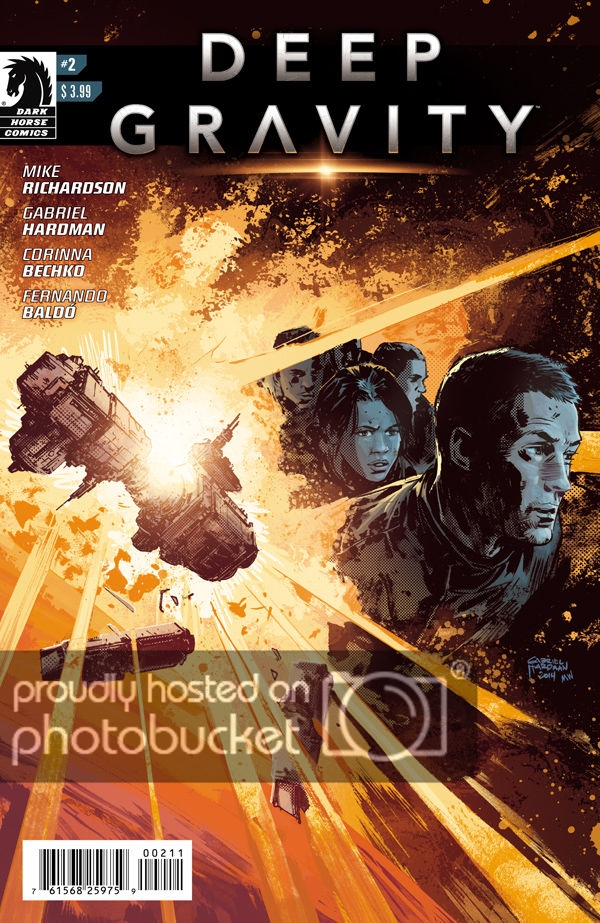 [quote]Dark Horse announces Deep Gravity, a new four-part miniseries from the minds of Mike Richardson and the creative team of Gabriel Hardman and Corinna Bechko (Star Wars: Legacy, Planet of the Apes).
Welcome to Poseidon! Gilise MG452, a.k.a. "Poseidon," is Earth's deadly sister planet.
A planet similar to ours, yet utterly alien, it circles a red dwarf just three years from Earth. Maelstrom Science and Technology Corp. has the lone contract to mine the planet's resources. But what once was a scientific expedition has become a beast of profit . . . with no room for failure.
Deep Gravity will keep readers coming back for more!
Praise for Gabriel Hardman and Corinna Bechko:
"A solid debut for Hardman and Bechko. Hardman's artwork is drool worthy."—IGN
"Bechko and Hardman do a fantastic job creating this new story within the vast universe [of Star Wars] with an effective plot, good pacing, and smart reveals."—Comic Booked
"You could not ask for a better team than the one we've got and I can't wait to read what they do next."—Unleash the Fanboy
"Outstanding storytelling with superior visuals."—SciFi Pulse
Read the exclusive interview on Comic Book Resources!
Deep Gravity #1 is on comic shelves July 30! Preorder your copy today[/quote]
Liens
Le site de l'éditeur: darkhorse.com
Le site du dessinateur: gabrielhardman.com