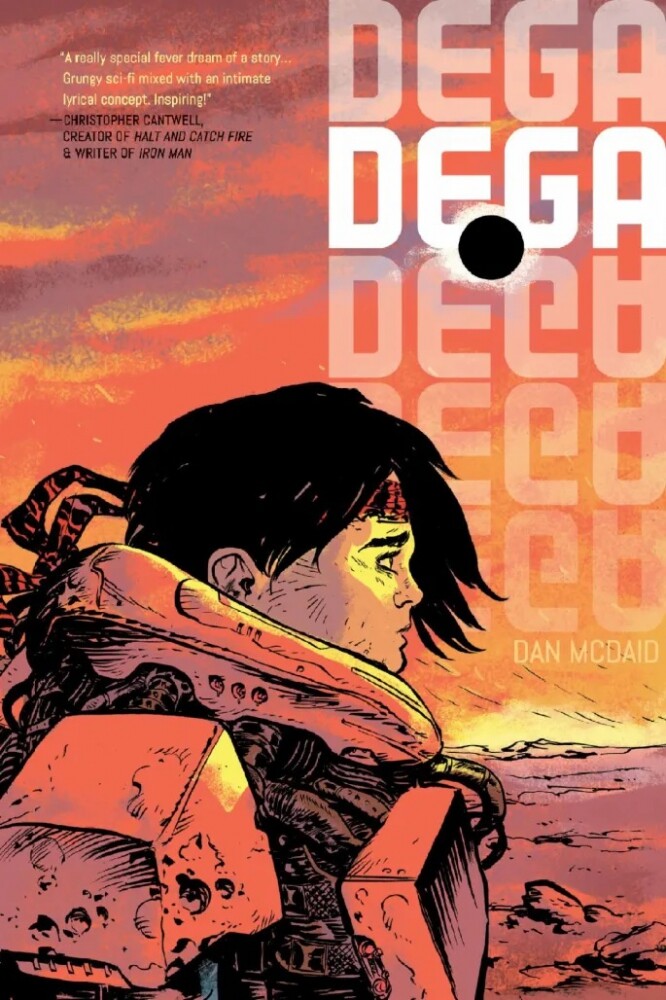 Dega is "a high-concept science-fiction graphic novel set on a hostile alien planet where a young female astronaut searches to harness the power source buried beneath the world while struggling to hold on to her sanity." The graphic novel will be available in hardcover via Simon & Schuster and will include 14 pages of extensive production notes by McDaid.

In the official press release, McDaid expressed great excitement at bringing the project to Oni:

"I am beyond thrilled that my girl Dega has found a wonderful new home! I've watched with mounting excitement as the superlative team at Oni Press have shepherded my graphic novel from self-published sleeper sensation to its lavish new form. If you've read Dega before, get ready to see it in a whole new way. And if you're here for the first time, prepare to have your mind pulled through the planet's core and back out again."

Dega (ISBN: 978-1-63715-196-9) will be available at both digital and physical retailers everywhere on January 10, 2023.