Domino, la mercenaire mutante capable d'affecter les probabilités, fera ses débuts sur grand écran cette année dans Deadpool 2. Et Marvel va profiter de l'occasion pour lancer le premier titre solo consacré à la création de Fabian Nicieza et Rob Liefeld.
La scénariste de ce nouveau mensuel sera Gail Simone (Secret Six, Birds of Prey, Wonder Woman, Batgirl…), dont le dernier travail régulier chez Marvel remonte à 2003 et la série Agent X.
Gail Simone : "My favorite characters are always the unpredictable ones, and with Domino, you literally never know which way the dice are going to roll. I love her, and I can't wait to show her best bad side!"
Le nom du dessinateur n'a pas encore été révélé.
Ci-dessous, la couverture du #1 signée Greg Land :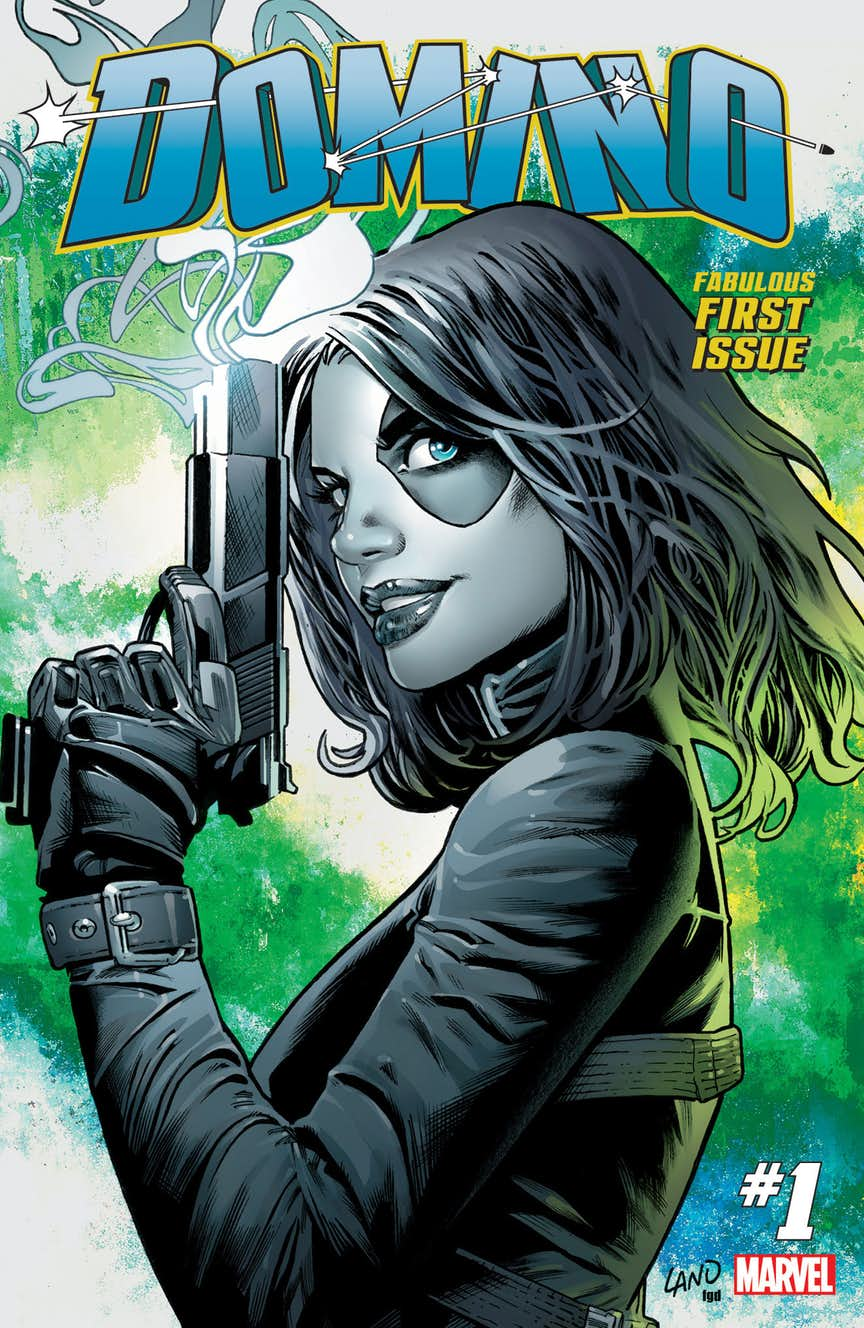 Domino #1 sortira en avril.
Source : www.cbr.com