Préquelle de The Wrong Earth, Dragonfly & Dragonflyman fera partie de la prochaine vague de titres Ahoy Comics. Début de la publication en novembre.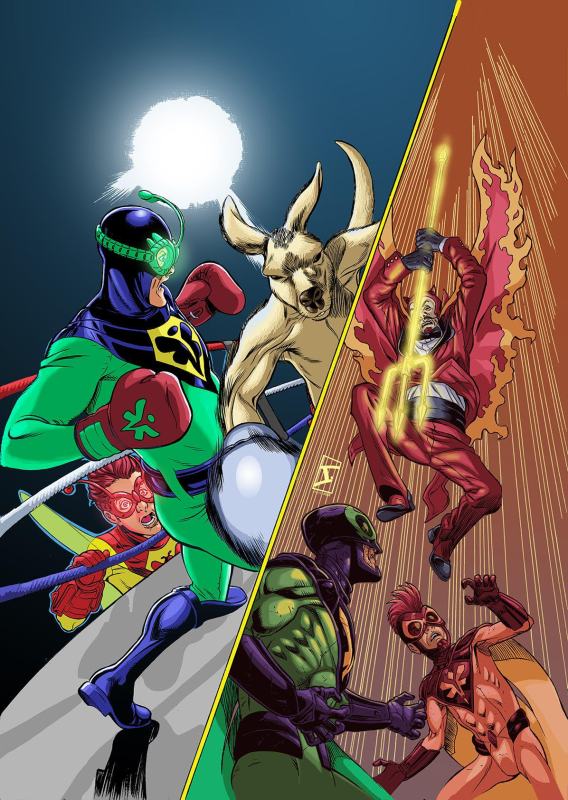 By writer Tom Peyer, artist Peter Krause, and colorist Andy Troy

Debuting in November, 2019.

Springing from the pages of the breakout hit THE WRONG EARTH by writer Tom Peyer and artists Jamal Igle and Juan Castro, comes DRAGONFLY & DRAGONFLYMAN by Peyer, artist Peter Krause and colorist Andy Troy. This stand-alone prequel to THE WRONG EARTH features the adventures of everyone's favorite new superheroes—when they were on the right earths. On Earth-Alpha, the cheery caped campaigner Dragonflyman must foil the diabolical schemes of the criminal Devil-Man. Meanwhile, on Earth-Omega, gritty vigilante The Dragonfly battles the dangerous psychopath known as the Devil-Man. Will our heroes be tempted into wrongdoing by their respective versions of their dastardly foe? Tune in this November!