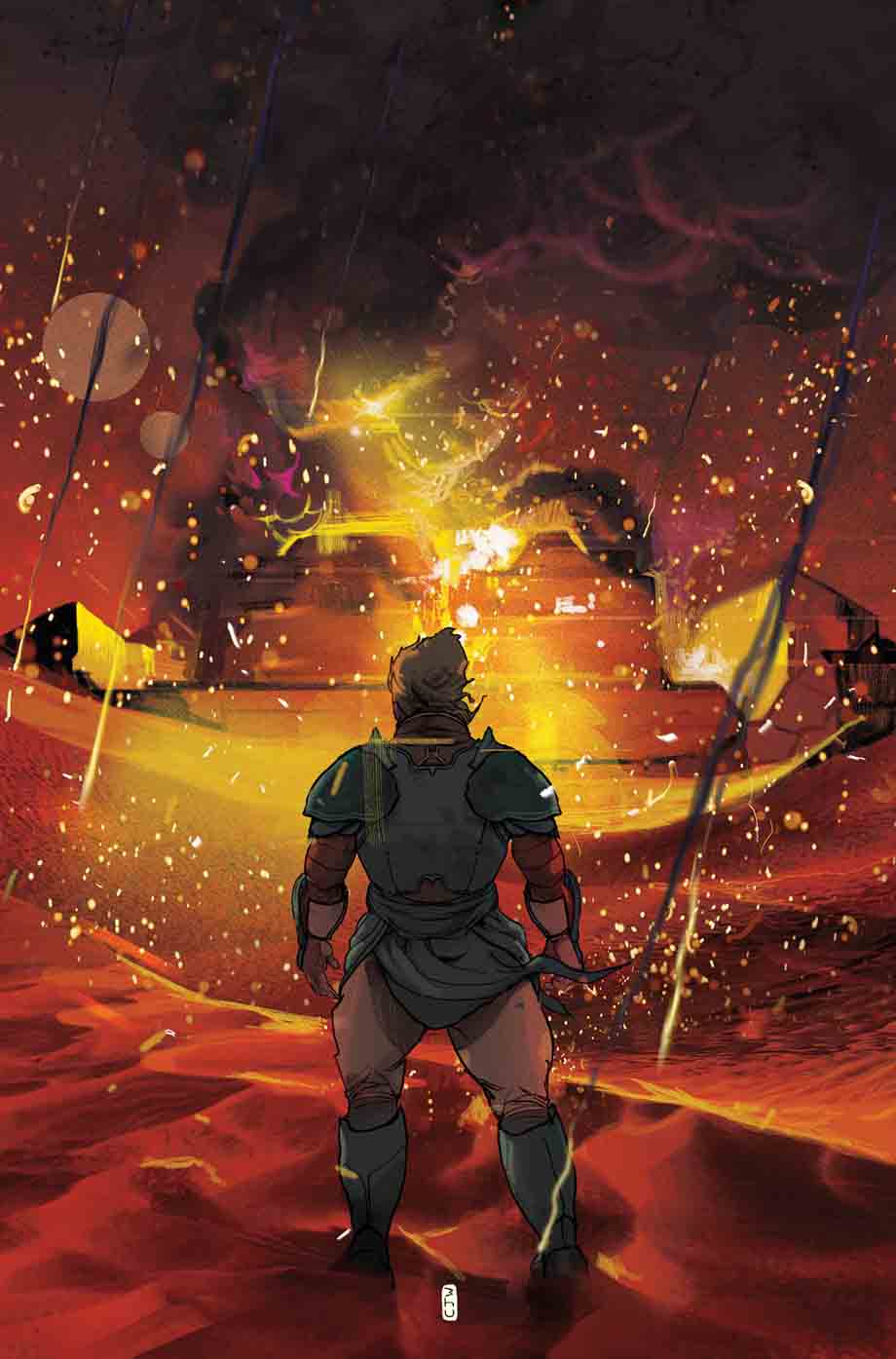 BOOM! Studios has announced a May launch for Dune: The Waters of Kanly, a four-issue series adapted and scripted by Brian Herbert and Kevin J. Anderson, with art by Francesco Mortarino.

Here's how BOOM! describes the series:

« Go deeper into the Dune universe with this lore-expanding story set during the events of the Frank Herbert classic! In the aftermath of the battle of Arrakeen, legendary House Atreides warmaster Gurney Halleck takes refuge with spice smugglers, vowing revenge against the Harkonnens no matter the cost. »

« In the novel Dune, Gurney Halleck works secretly among the smugglers for two years, building his hatred toward the Harkonnens, » said Herbert and Anderson. « We loved the opportunity to explore those lost years and tell this story of his plan to avenge what they did to noble House Atreides. »

The writers recently completed the novel Dune: The Heir of Caladan for Tor, and are also collaborating on the definitive graphic novel adaption of the novel Dune, as well as a new adaptation of their collaborative novel, Dune: House Atreides, for BOOM! Studios.

« Brian and Kevin have done it again with an in-depth look at one of the most intriguing characters in the Dune universe, Gurney Halleck, and the incredible never-before-seen journey he undertook to get justice for the House he devoted his life to, » said editor Dafna Pleban.

The first issue features a main cover by Christian Ward and variant covers by Massimo Carnevale, Junggeun Yoon and InHyuk Lee.