Quelques mois avant la sortie du long métrage de Marvel Studios (repoussé à février 2021), les Eternels seront de retour dans les pages de leur propre titre en novembre. Les nouvelles aventures des créations de Jack Kirby seront écrites par Kieron Gillen et dessinées par Esad Ribic.
La couverture variante par Boss Logic :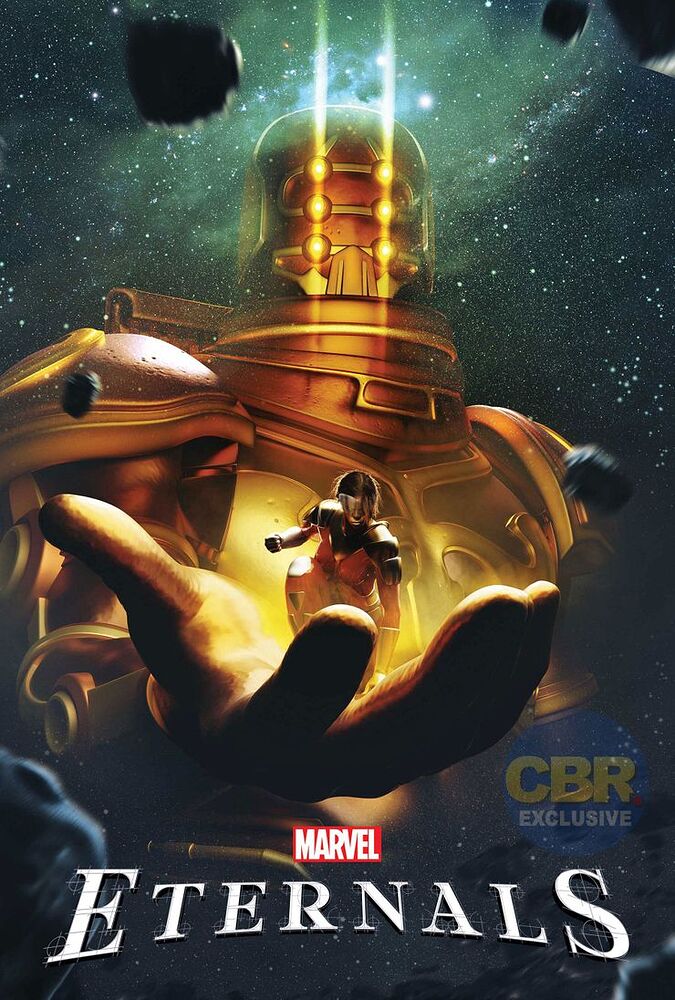 ETERNALS

#1

Written by KIERON GILLEN
Art and Cover by ESAD RIBIĆ
Colors by MATTHEW WILSON
NEVER DIE. NEVER WIN. ETERNALS.
What's the point of an eternal battle?
For millions of years, one hundred Eternals have roamed the Earth, secret protectors of humanity. Without them, we'd be smears between the teeth of the demon-like Deviants. Their war has waged for all time, echoing in our myths and nightmares.
But today, Eternals face something new: change. Can they – or anyone on Earth – survive their discovery?
From the thought provoking minds of Kieron Gillen ( The Wicked + The Divine , Uncanny X-Men , Thor ) and Esad Ribić ( Secret Wars , King Thor ) comes a new vision of the classic Marvel mythology!