Mini-série en 4 numéros, Fearless est une anthologie qui proposera à chaque livraison des histoires courtes sur les héroïnes Marvel entièrement réalisées par des équipes créatives féminines.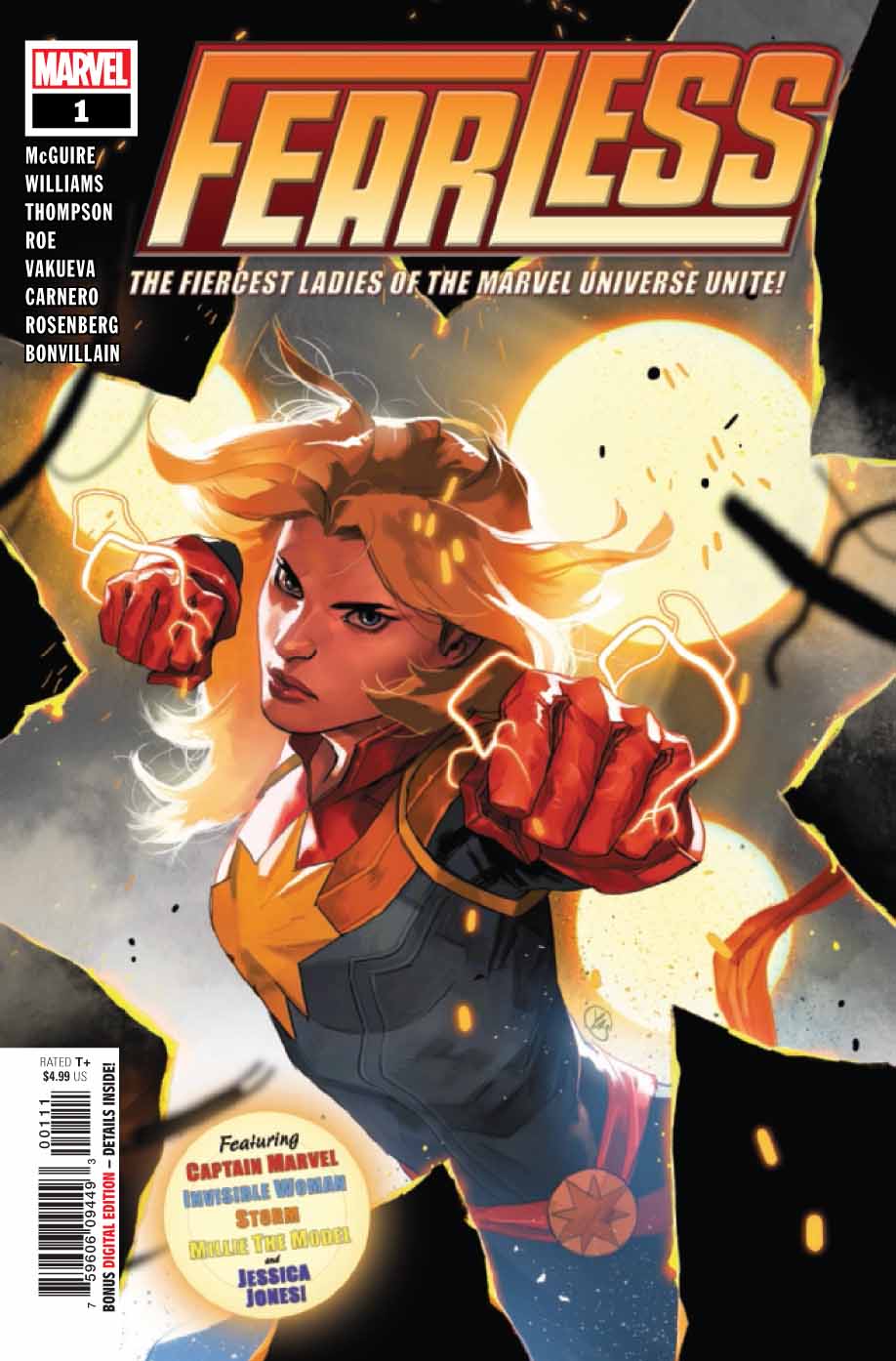 FEARLESS

#1

Written by: Seanan McGuire, Leah Williams, Kelly Thompson.

Art by: Claire Roe, Carmen Nunez Carnero.

Covers by: Yasmin Putri, Jenny Frison.

Description: Straight off her silver-screen debut, Captain Marvel takes the world by storm! And speaking of the weather, Storm of the X-Men faces a problem only a goddess could solve. Add the Invisible Woman, and you've got an unstoppable trio in a story by Hugo-nominated novelist and Spider-Gwen: Ghost-Spider writer Seanan McGuire! Then, Leah Williams takes us back to the golden days of romance with Millie the Model! Plus: Get your dose of herstory with profiles on classic and contemporary creators!

Pages: 40.

Price: $4.99.

In stores: July 24.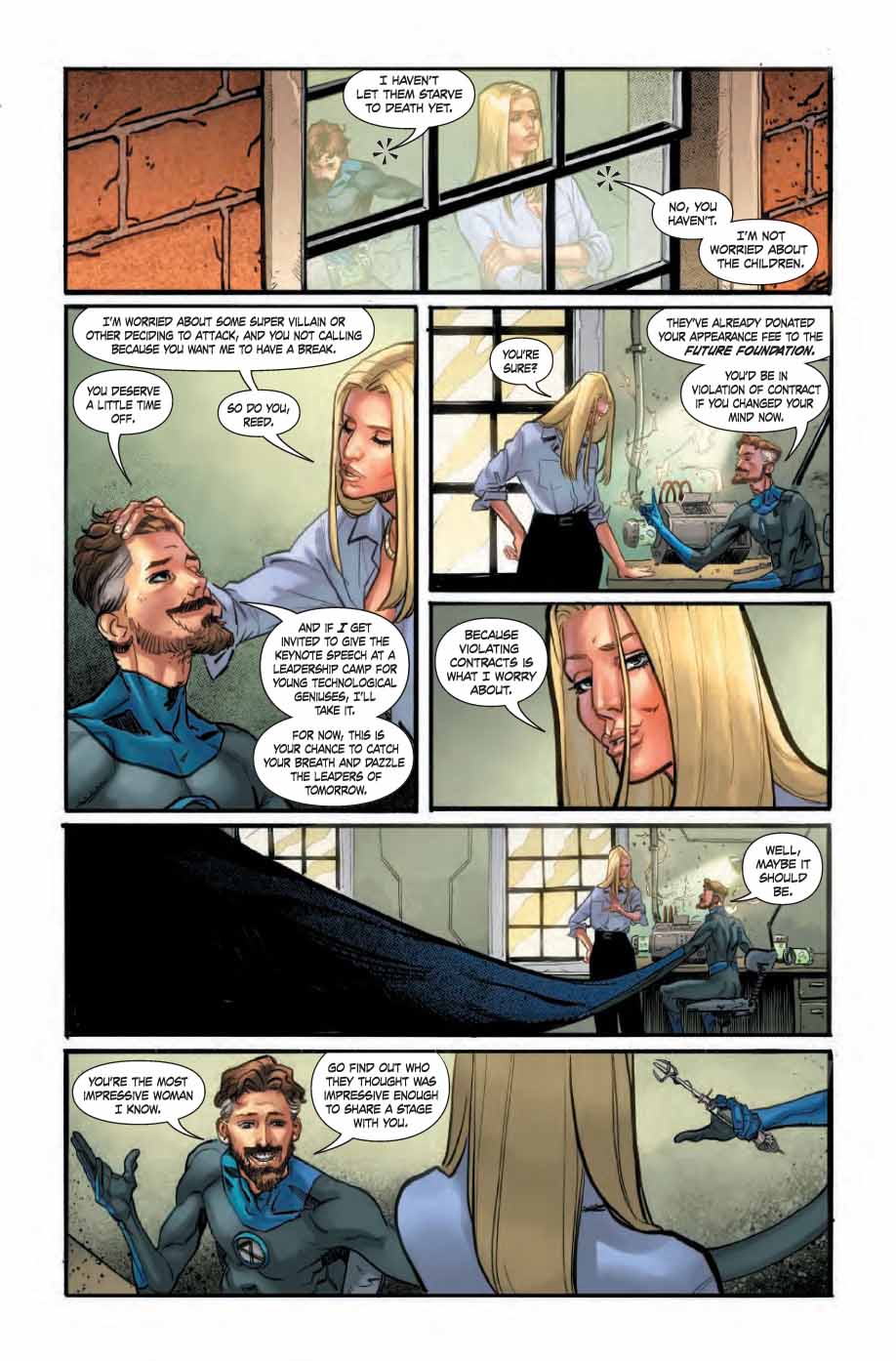 Source : www.comicscontinuum.com