GROO: PLAY OF THE GODS #1
Written by: Sergio Aragones, Mark Evanier.
Art by: Sergio Aragones.
Cover by: Sergio Aragones.
Description: In the first installment in the newest Groo miniseries (which is continued from the last Groo miniseries), the stupidest hero in the comic book shop finds himself in a new village . . . a village where you pray to the proper god or you pray for your life. And even the other gods know that they are all players.
Pages: 32.
Price: $3.99.
In stores: July 12.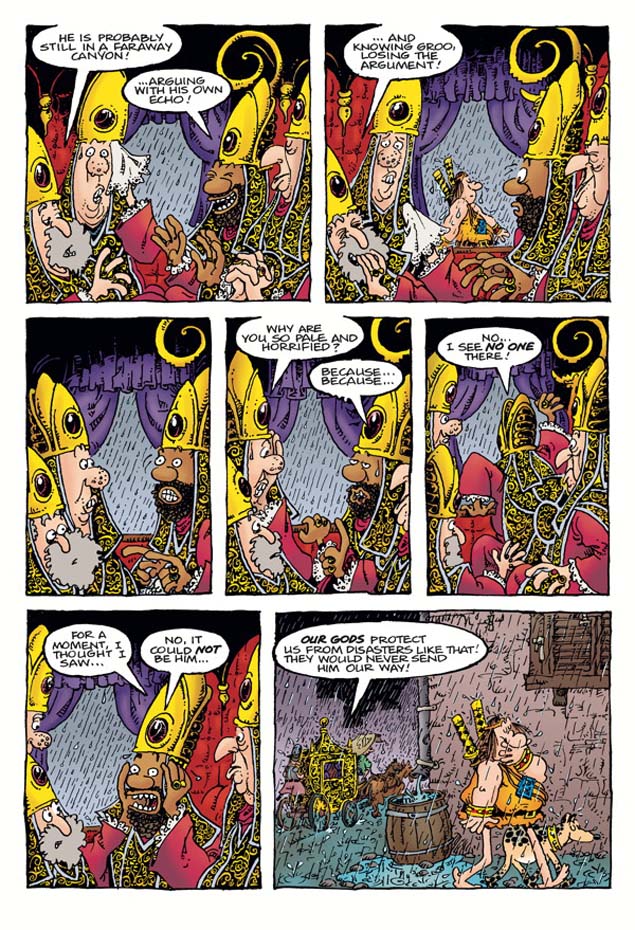 Source : www.comicscontinuum.com