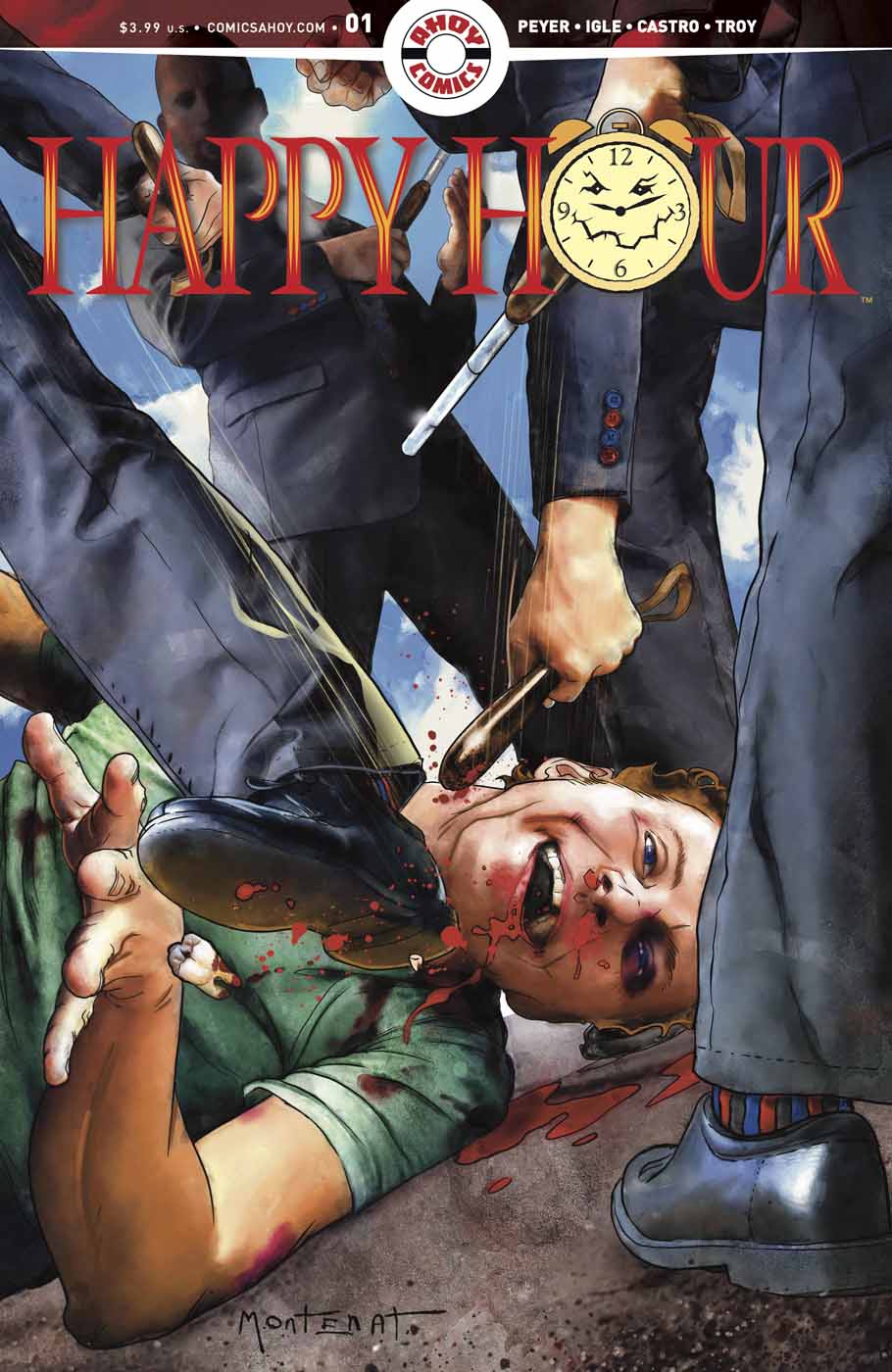 HAPPY HOUR #1

Written by Peter Milligan.

Art and cover by: Michael Montenat.

In future America, being happy isn't just a right – it's the law. While the Joy Police brutally enforce the cheery code, two young people go on the run, searching for a haven of melancholy where they can safely bask in the blues.

Available on Nov. 4.