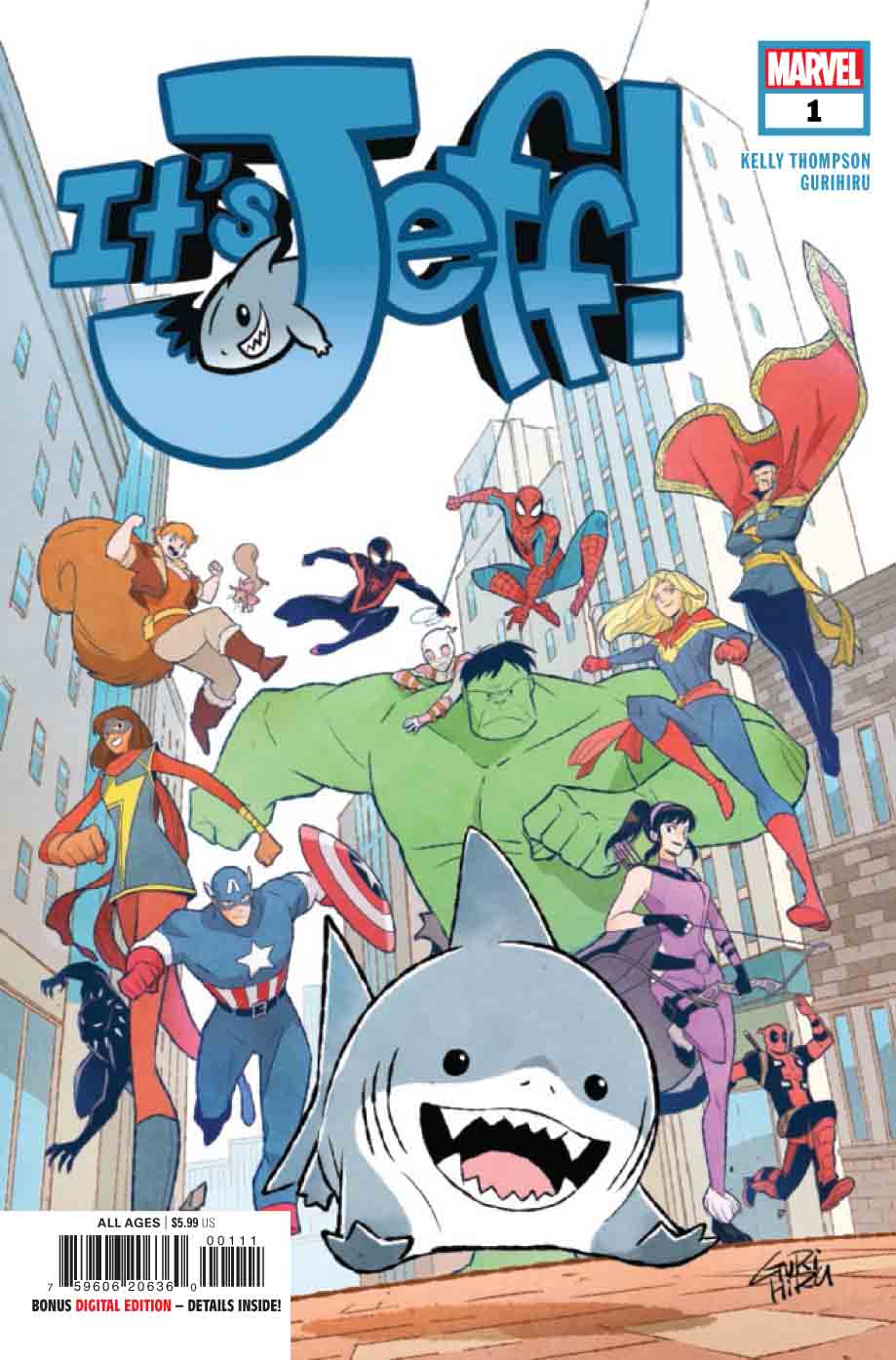 IT'S JEFF

Written by: Kelly Thompson.

Art by: Gurihiru.

Covers by: Gurihiru, Doaly, Ron Lim.

Description: Jeff the Land Shark stars in his own fin-tastic comic! Since his very first appearance, Jeff the Land Shark has flooded our hearts like an adorable tidal wave! Now the ingenious, the extraordinary, the unbearably innocent Jeff embarks on his own adventures across the Marvel Universe! You thought it was safe doing laundry or going for a leisurely swim in the pool…but no activity can protect against Jeff's cuteness! Collecting the hit Infinity Comics series from the Marvel Unlimited app, this one-shot features a brand-new cover and tail…we mean tale!

Pages: 48.

Price: $4.99.

In stores: March 29.