JUDGE DREDD: FALSE WITNESS

#2

Written by: Brandon Easton.

Art by: Kei Zama.

Covers by: Kei Zama, Jonboy Meyers.

Description: As tensions rise between citizens of Mega-City One and immigrants from the Cursed Earth, wanted criminal Mathias Lincoln tries to figure out a way to alert the Justice Department to the nightmarish experiments in Dr. Filth's lab.

Pages: 32.

Price: $3.99.

In stores: August 5.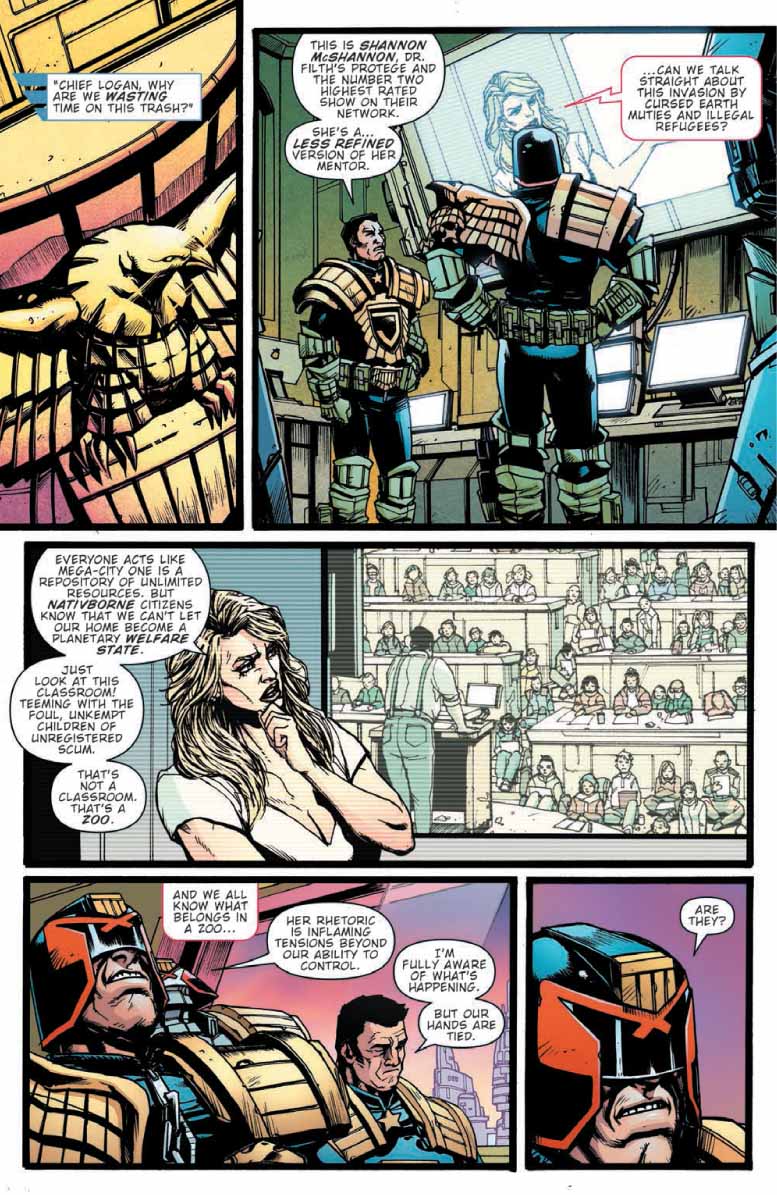 Source : www.comicscontinuum.com