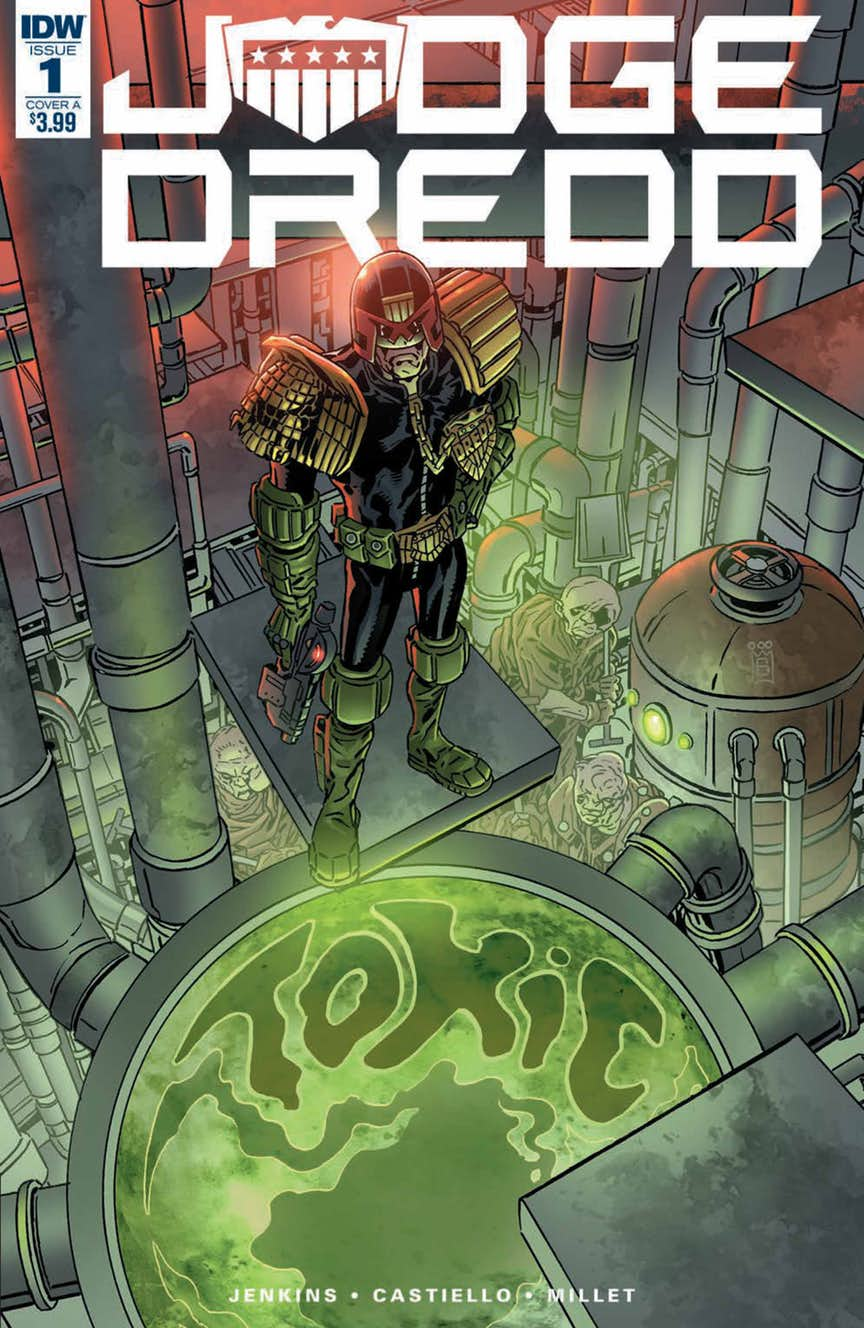 Judge Dredd: Toxic!

STORY BY

ART BY

Marco Castiello and Vincenzo Acunzo

COLORS BY

LETTERS BY

COVER BY

Chris Blythe and Mark Buckingham

PUBLISHER

Celebrated British writer Paul Jenkins takes his first shot at Judge Dredd! The death of a genetically modified toxic waste worker leads to a startling discovery that fuels anti-immigration fervor and threatens to spill over into the streets of Mega-City One.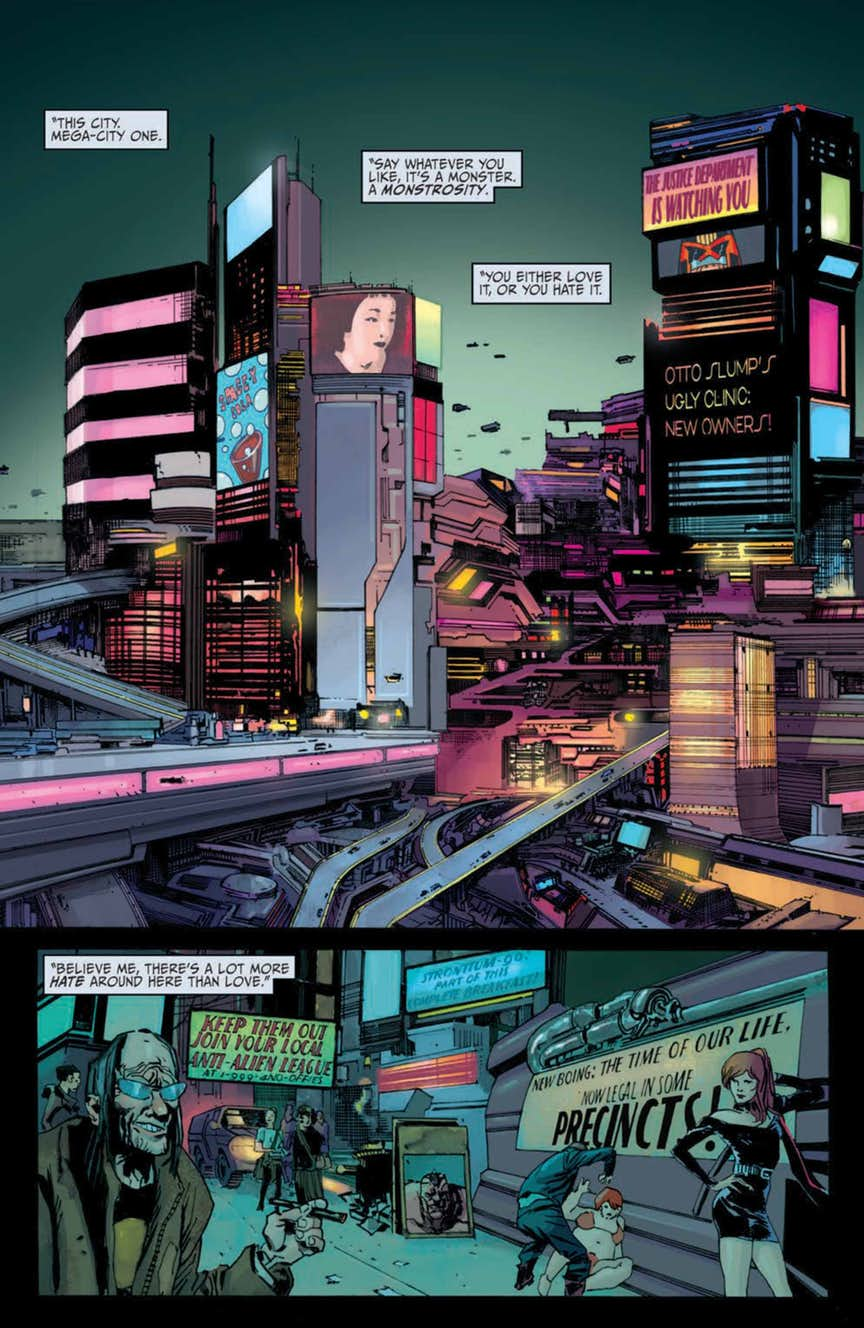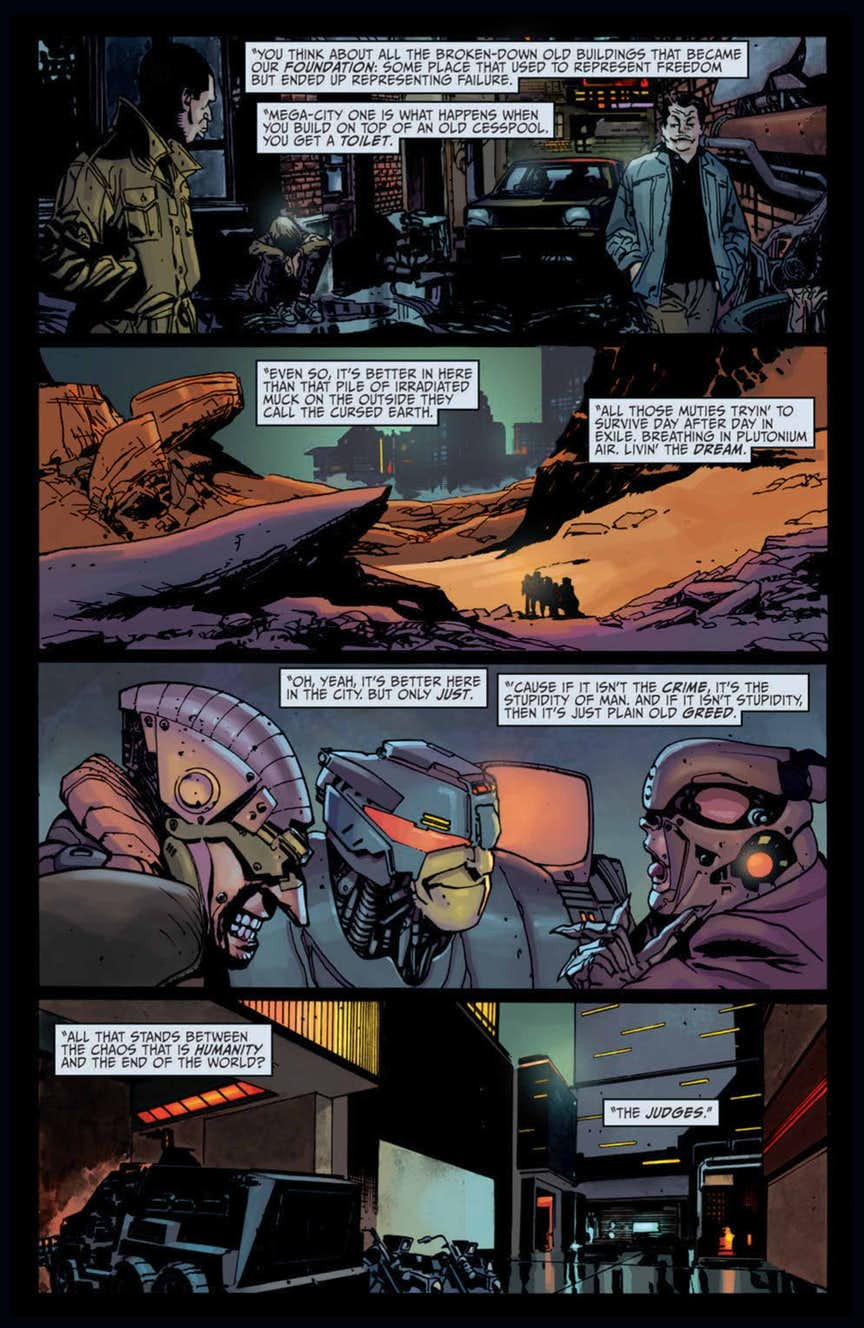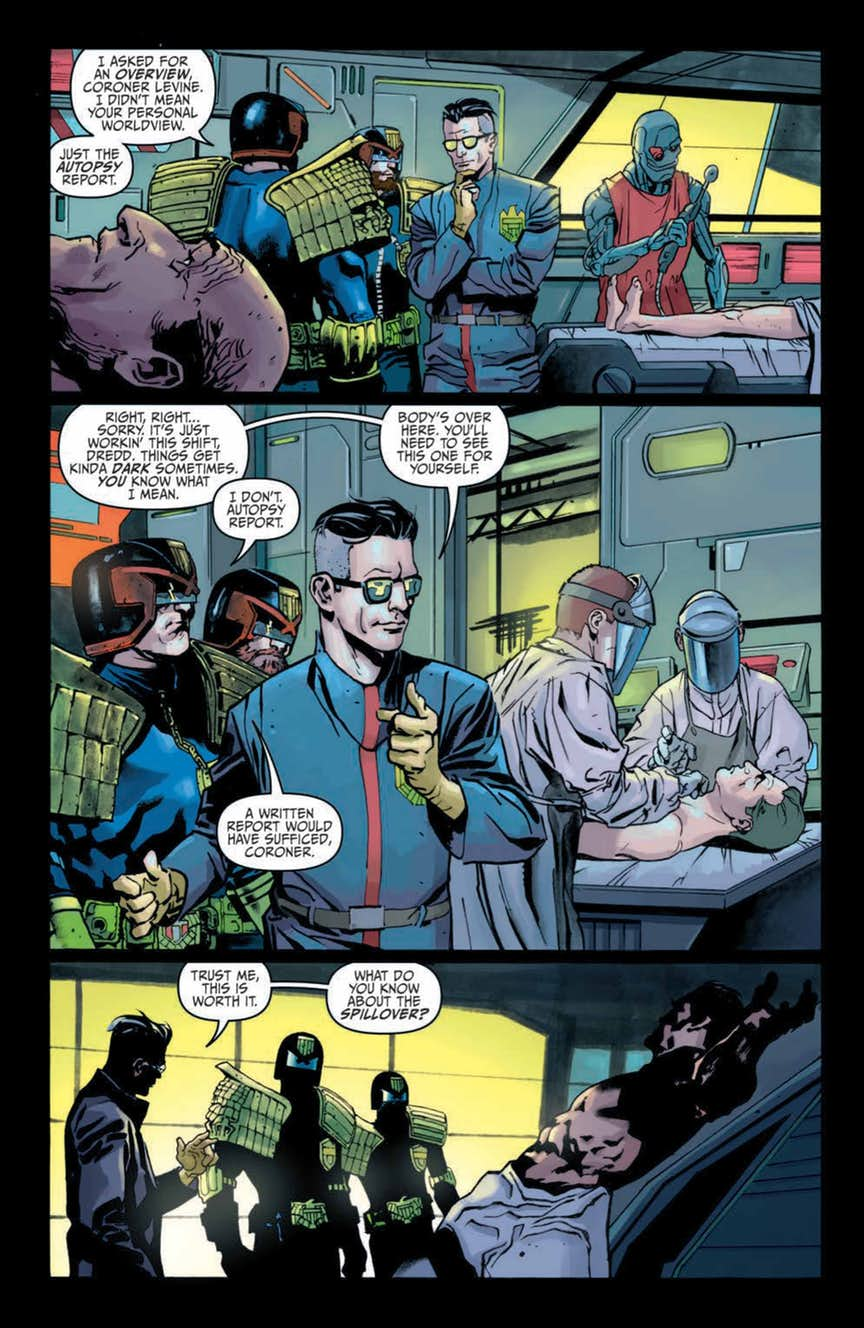 Source : www.cbr.com