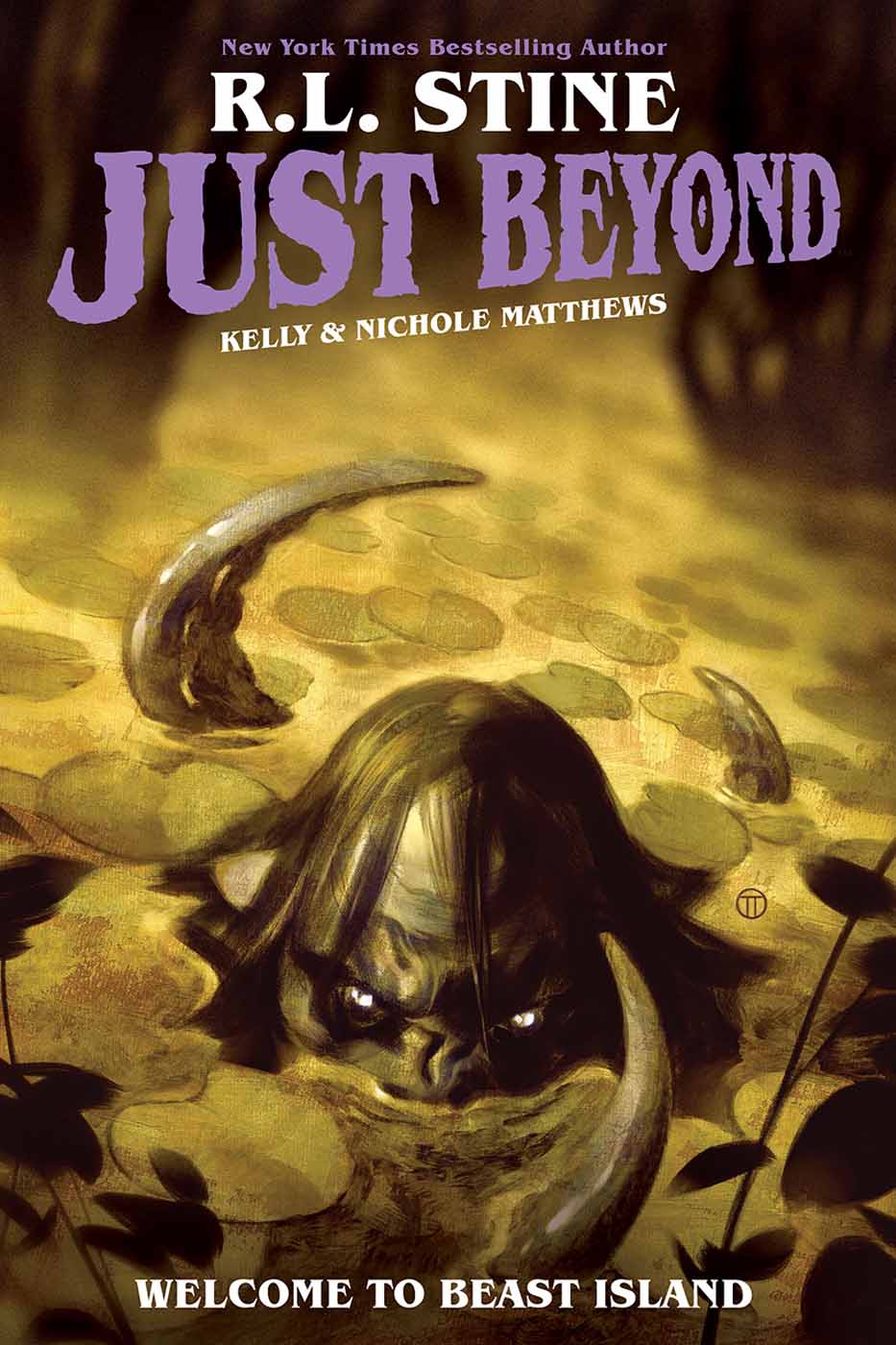 JUST BEYOND: WELCOME TO BEAST ISLAND

Written by: R.L. Stine.

Art by: Kelly Matthews, Nichole Matthews.

Cover by: Julian Totino Tedesco.

Description: The next stand-alone original graphic novel in the Just Beyond middle-grade horror series from visionary author R.L. Stine! When siblings Karla and Benny accompany their Uncle Bill to the remote island of Mala Suerte, they have no idea what is in store for them at what the locals call Beast Island! When a run of « bad luck » takes a turn for the worst, the family discovers something terrifying and deadly living in the river swamp…and on an island, there is nowhere to run!

Pages: 112.

Price: $9.99.

Available: Oct. 21.