Le temps d'un one-shot lié à l'event King in Black, Iron Man et le Docteur Fatalis vont devoir s'allier pour affronter…le Père Noël contrôlé par Knull !
King in Black : Iron Man & Doctor Doom est signé par l'équipe créative de la série du souverain latvérien, Christopher Cantwell et Salvador Larroca.
Sortie en décembre.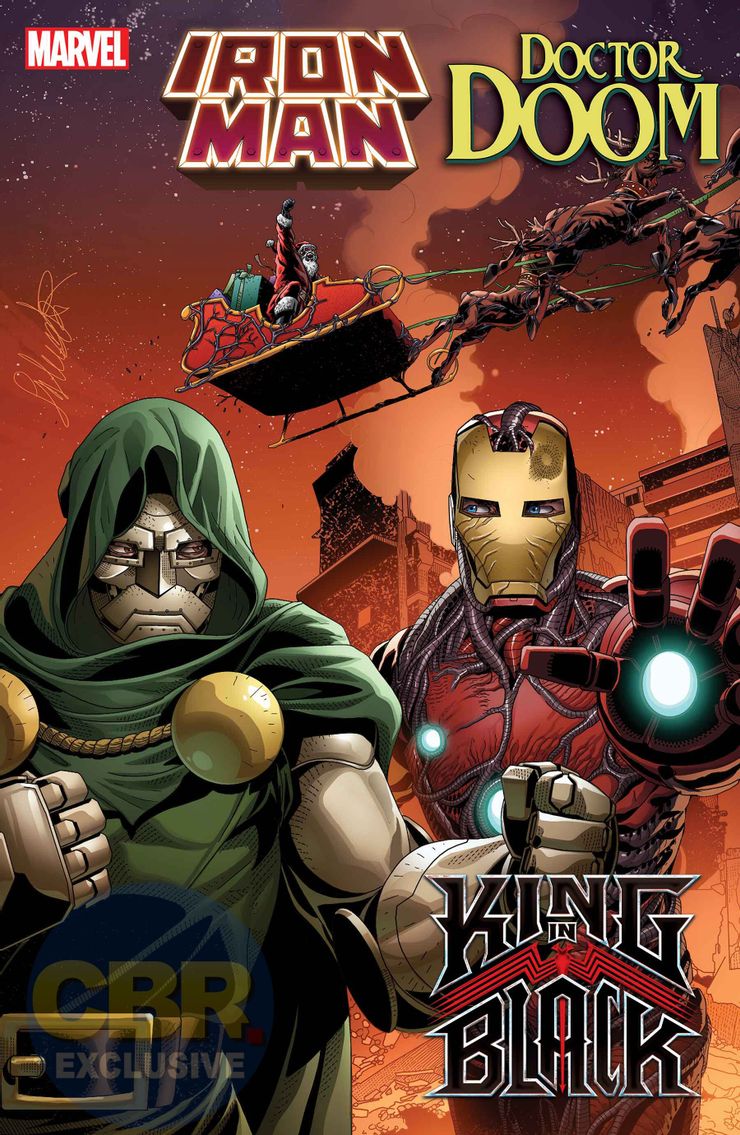 KING IN BLACK: IRON MAN/DOCTOR DOOM

#1

Written by CHRISTOPHER CANTWELL
Art by SALVADOR LARROCA
Iron Man has risked everything to save Eddie Brock, but now he's left with nothing but guilt. As longtime ‹ frenemy › Doctor Doom shows up with both counseling words and ulterior motives, they'll be forced to battle an all-too-familiar specter of the holiday season – albeit one now twisted and controlled by the recent invasion of Earth by the symbiote homeworld. As Iron Man and Doom fight as temporary allies, their unexpected encounter both with each other and a horrifying inversion of yuletide joy may ultimately reveal to them the true meaning of Knull-mas.