Warner Bros. a mis en ligne la première image du prochain film d'animation DC, intitulé Justice League : The Flashpoint Paradox.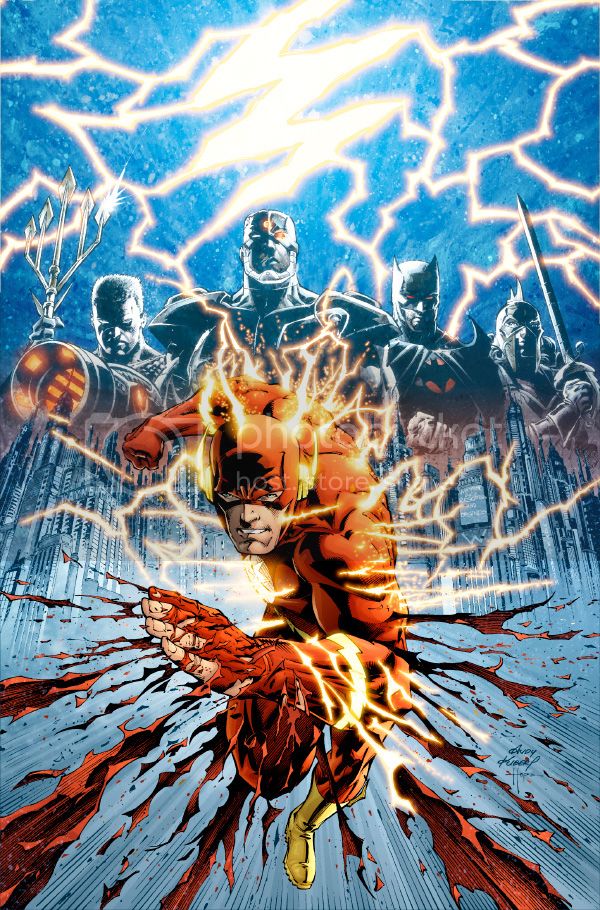 Il s'agit de l'adaptation de la mini-série Flashpoint de Geoff Johns et Andy Kubert, la saga temporelle qui a posé les bases du* New 52*, le renouveau de l'univers DC.
Le casting vocal n'a pas encore été dévoilé dans son intégralité, mais les premières voix annoncées sonneront familièrement aux oreilles des fans des productions Warner/DC.
Ainsi Kevin Conroy, un habitué du personnage depuis Batman : The Animated Series, sera Le Chevalier Noir; Ron Perlman prêtera une nouvelle fois sa voix à Slade Wilson alias Deathstroke; Dana Delany reprendra le rôle de Loïs Lane et Vanessa Marshall (Justice League : Crisis on Two Earths) sera Wonder Woman.
Première image et synopsis :
Justice League : The Flashpoint Paradox sera disponible en VOD et en DVD/Blu-Ray Zone 1 à partir du 30 juin 2013.