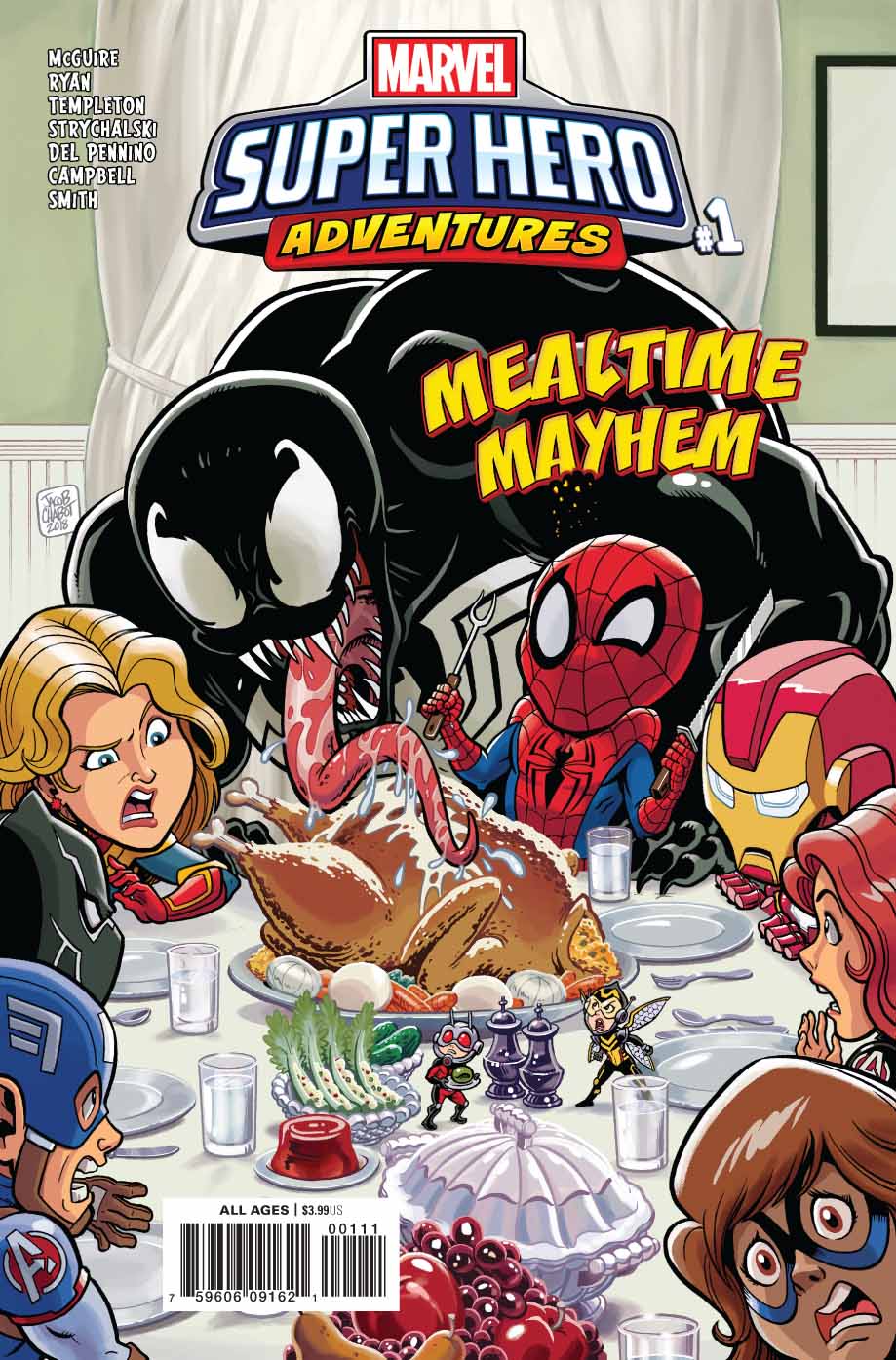 MARVEL SUPER HERO ADVENTURES: CAPTAIN MARVEL - MEALTIME

#1

Written by: Seanan McGuire, Sean Ryan, Owen McCarron, Ty Templeton.

Art by: Irene Strychalski, Mario Delpennino, Owen McCarron, Skottie Young.

Cover by: Jacob Chabot.

Description: It's Thanksgiving in New York! You know what that means… Feasts! Parades! And…bad guys?! When the villainous Venom threatens to spoil the city's fun on Thanksgiving Day, it's up to Spider-Man and Captain Marvel to set him straight and save the celebration! Plus: A story from Seanan McGurire, writer of the all-new Gwen Stacy series Spider-Gwen: Ghost-Spider, starring a certain hoodie-wearing hero!

Pages: 32.

Price: $3.99.

In stores: November 7.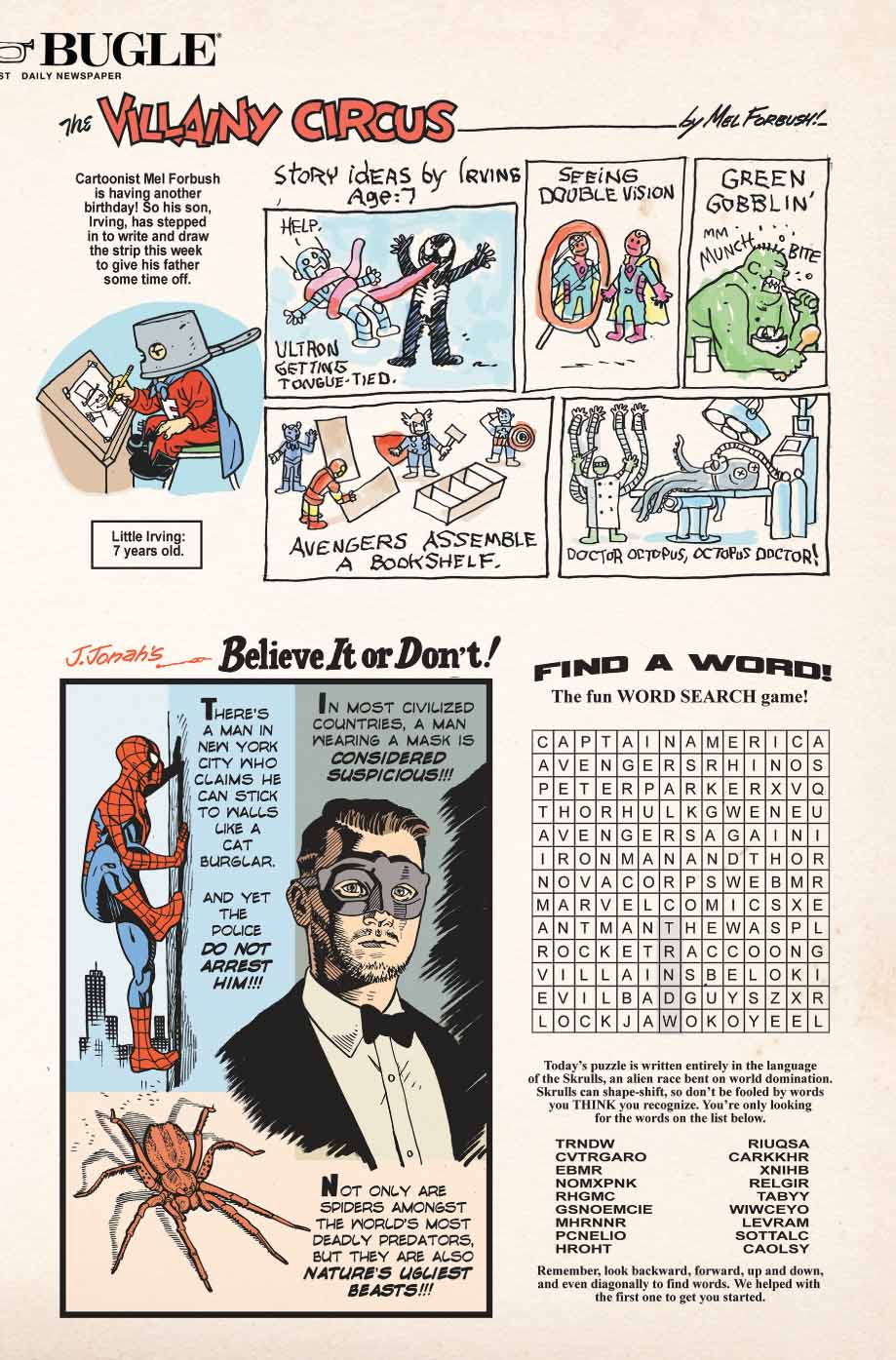 Source : www.comicscontinuum.com