Le comic-book Mech Cadet Yu de Greg Pak et Takeshi Miyazawa (publié en France par Casterman sous le titre Mech Academy) est adapté en série animée par Netflix.
Mech Cadets sera disponible sur la plateforme de streaming le 10 août 2023.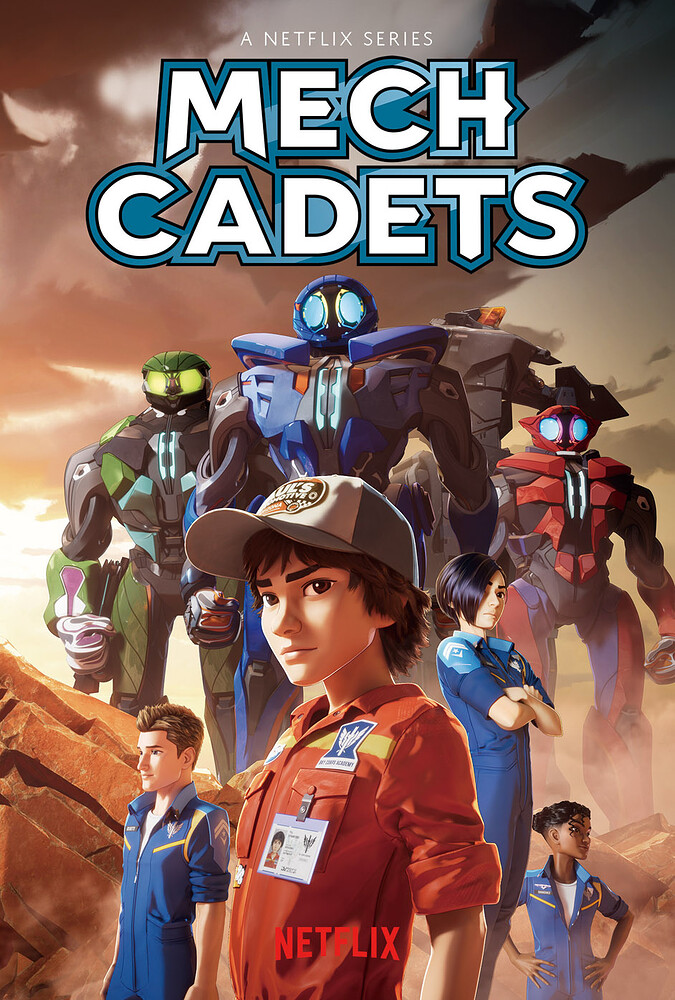 BOOM! Studios and Polygon Pictures have announced the cast for the upcoming 3D animated series, Mech Cadets, streaming globally on Netflix August 10.

Adapted from the BOOM! Studios comic series Mech Cadet Yu by Greg Pak and Takeshi Miyazaw, the series is set 50 years in the future, after a terrifying alien species attacked our planet, and follows teenager Stanford Yu who works as a janitor at the Sky Corps Military Academy.

But he's only dreamed of one thing his entire life – to pilot a Robo Mech, giant robots from outer-space who came to our aid. When he finally gets his shot, Stanford and his classmates must put aside all personal differences and work together as a team in order to defend humanity against a new alien invasion.

Brandon Soo Hoo stars as Stanford Yu, a scrappy teenage underdog working as a janitor at Sky Corps who dreams of being a Robo Pilot. Daniel Dae Kim plays General Aiden Park, the battle-hardened leader of Sky Corps Academy and the Mech Cadet program. As a father of one of the cadets and a General he expects nothing short of perfection from his daughter and his soldiers.

Ming-Na Wen plays Dolly Yu, Stanford's loving, if a bit overprotective, mother and the calm head of the janitorial team at Sky Corps. Debra Wilsonplays Chief Max, a former Robo pilot, head of Engineering at Sky Corps, and mentor to the trainees.

Rounding out the cast are: Aparna Brielle as Ava Patel, Victoria Grace as Olivia Park, Josh Sundquist as Frank Olivetti, Anairis Quinones as Maya Sanchez, and James Yaegashi as Captain Tanaka.

Aaron Lam serves as head writer and executive producer for the series. Tohru Patrick Awa is the supervising director. Executive producers art Shuzo John Shiota and Jack Liang for Polygon Pictures, Inc., and Stephen Christy and Ross Richie for BOOM! Studios.