Le jeune Kyle Barnes a été poursuivi toute sa vie par des forces démoniaques. Lorsqu'il décide d'en comprendre la cause, il découvre que son petit problème met en danger la planète entière.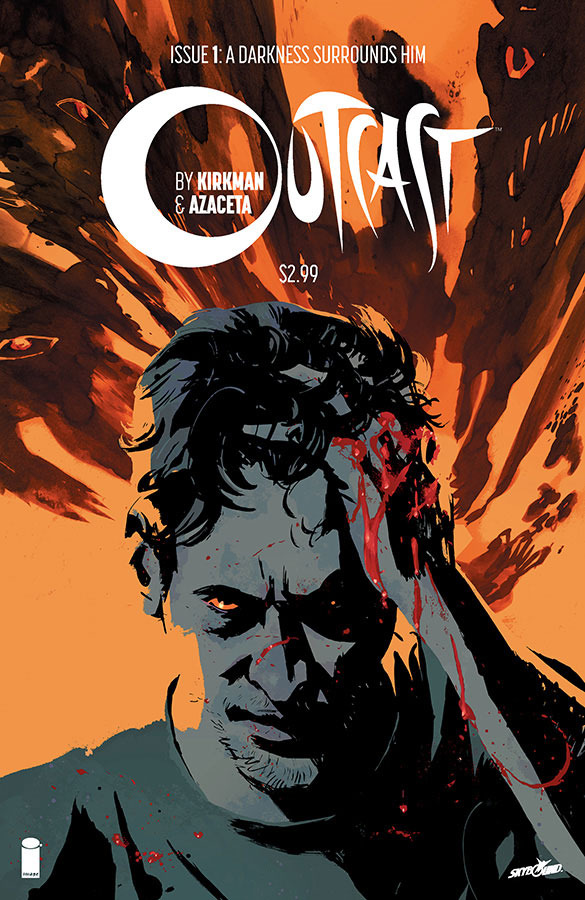 Mis en chantier avant la sortie du premier numéro du nouveau comic-book de Robert Kirkman, le pilote de Outcast a convaincu la chaîne Cinemax qui vient de commander une première saison de 10 épisodes.
Le créateur de The Walking Dead a lui-même signé le scénario du pilote qui a été réalisé par Adam Wingard (You're next, The Guest).
Le rôle principal, Kyle Barnes, a été confié à Patrick Fugit (Presque célèbre, Gone Girl).
http://www.cine-sanctuary.com/public/sanctuary/img/AdT/MV5BMjE2NDMzODMwNV5BMl5BanBnXkFtZTcwNzc3ODg5Mg.V1_SX640_SY720.jpg
La période de diffusion n'a pas encore été annoncée.