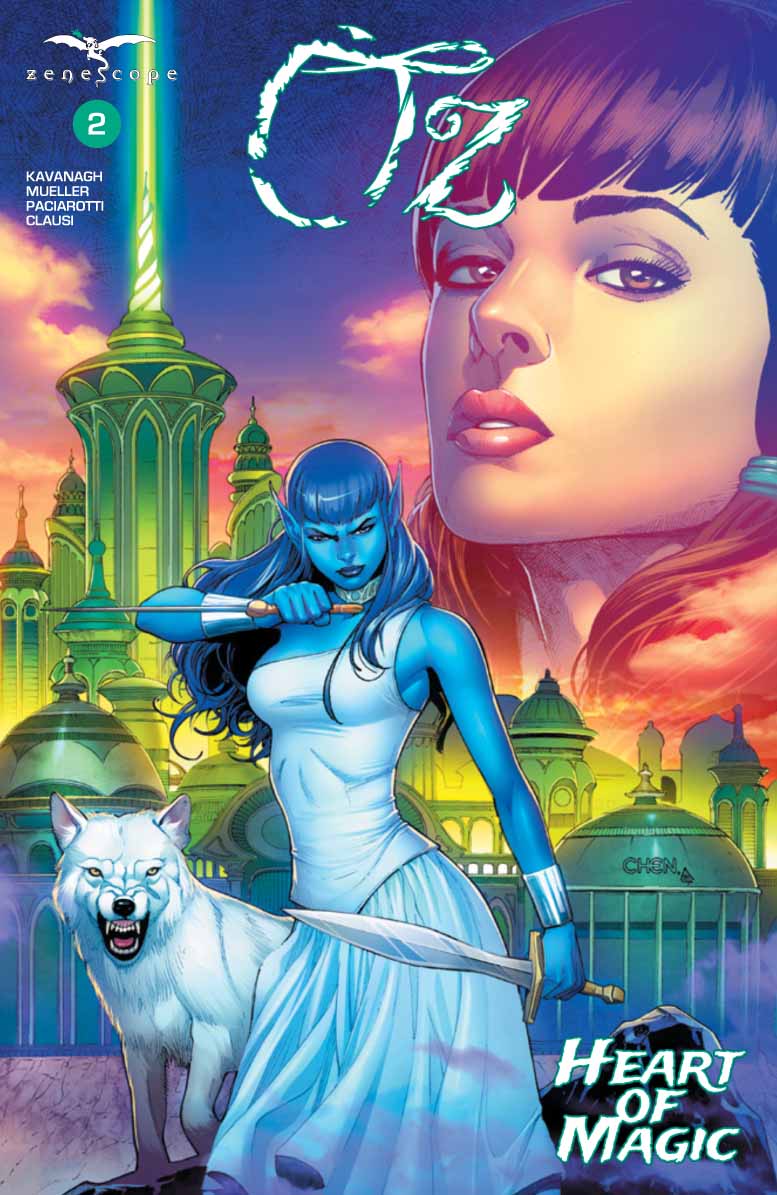 OZ: HEART OF MAGIC

#2

Written by: Terry Kavanagh, Dave Franchini.

Art by: Marcelo Mueller.

Covers by: Sean Chen, Igor Vitorino, Geebo Vigonta, Harvey Tolibao.

Description: Dorothy is still on the run through the Lost Lands of Oz, looking for allies in her desperate plan to take the Emerald City back from the mad Wizard. She finally gets a lead on the missing Adraste and Glinda, but she's making more enemies than friends along the way. And the Wizard has allies of his own. Who is Anne Soferth, and what Hold does she have on Bartleby, the Scarecrow?

Pages: 32.

Price: $5.99.

In stores: May 22.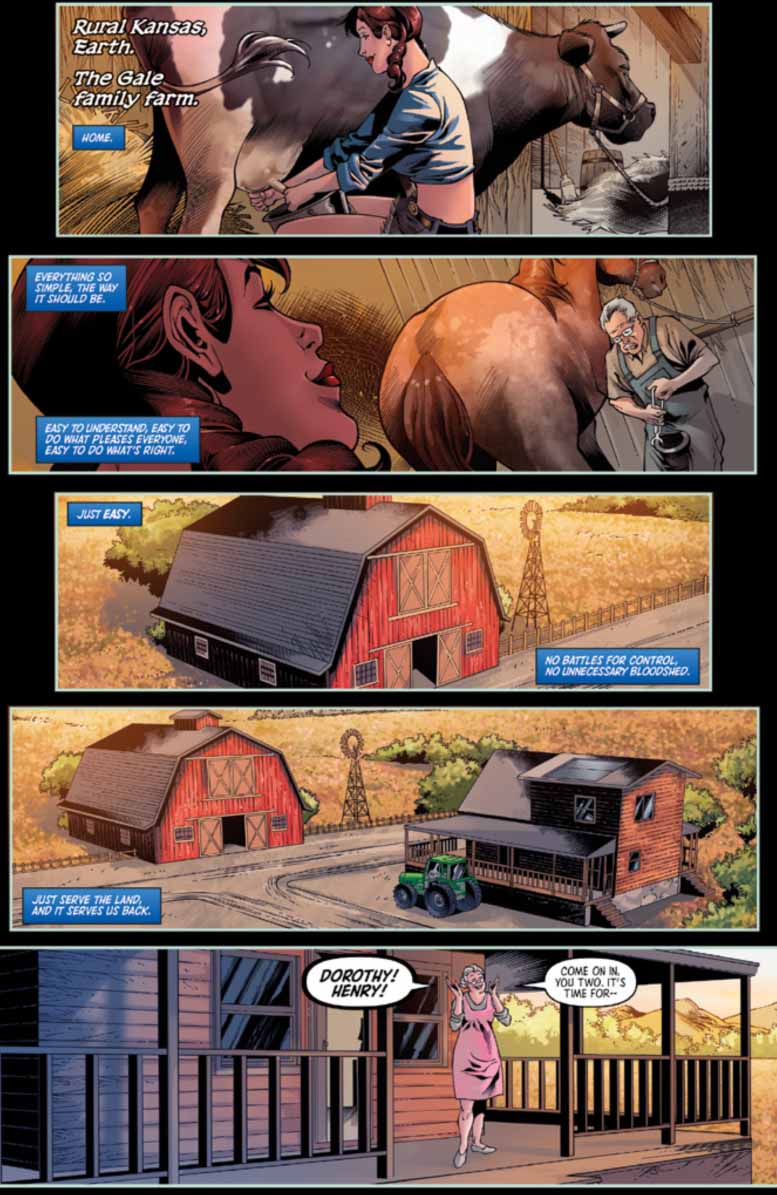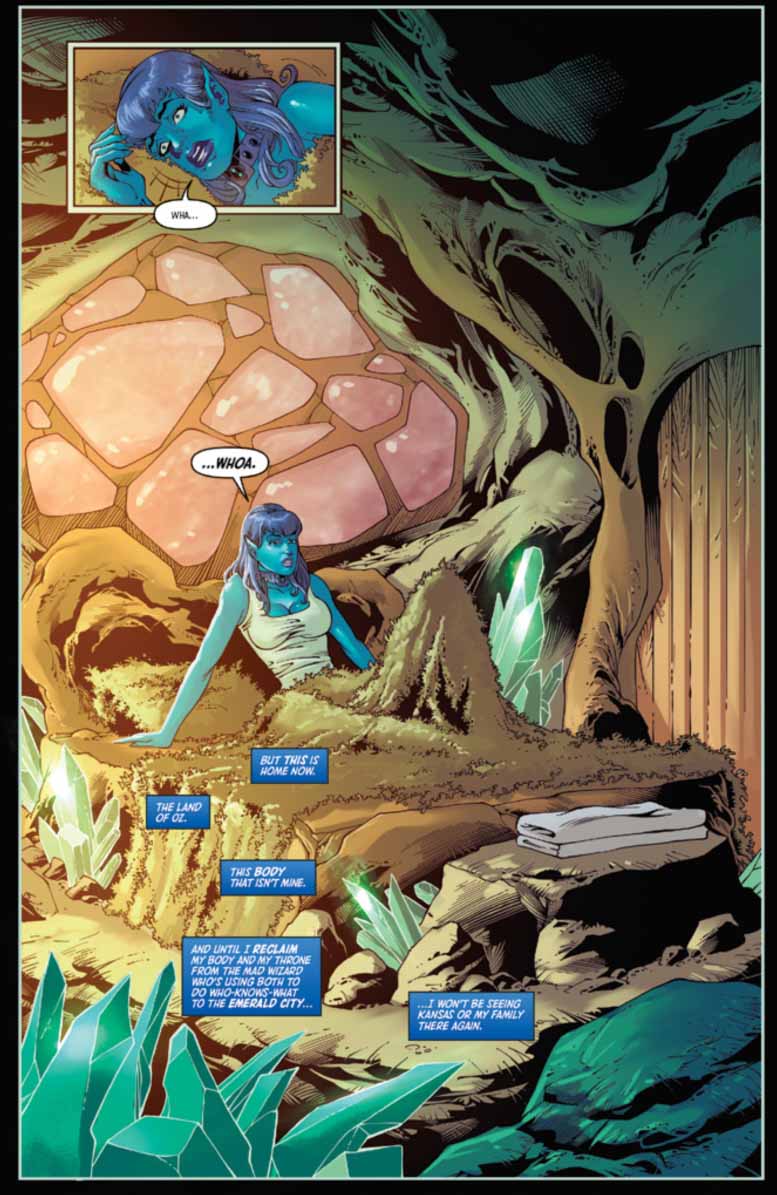 Source : www.comicscontinuum.com