PLANET OF THE APES: THE SIMIAN AGE (One-Shot)

Written by: Jeff Jensen, Matt Kindt, Ryan Ferrier.

Art by: Jared Cullum, Matt Smith, Lalit Kumar Sharma.

Covers by: Fay Dalton, Mike Allred.

Description: Celebrate over 50 years of one of cinema's most influential franchises with this one-shot collection of stories highlighting the simian citizens of the world of Planet of the Apes! Featuring stories from both the original films and new series canon, including the life of an Ape Soldier in General Ursus' army, and a story set before Dawn of the Planet of the Apes, revealing Koba's early struggles to remain loyal to Caesar.

Pages: 48.

Price: $7.99.

In stores: Dec. 12.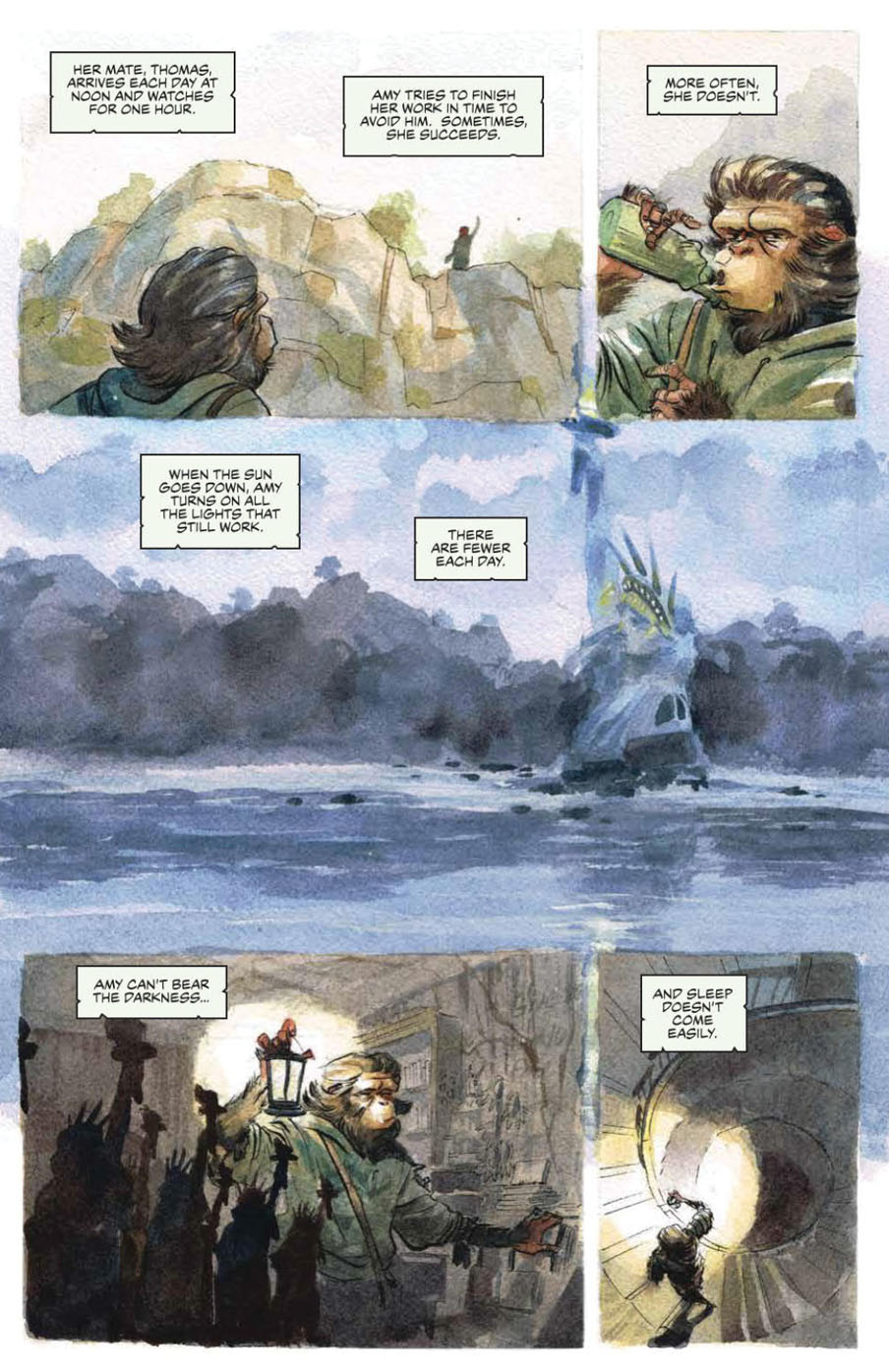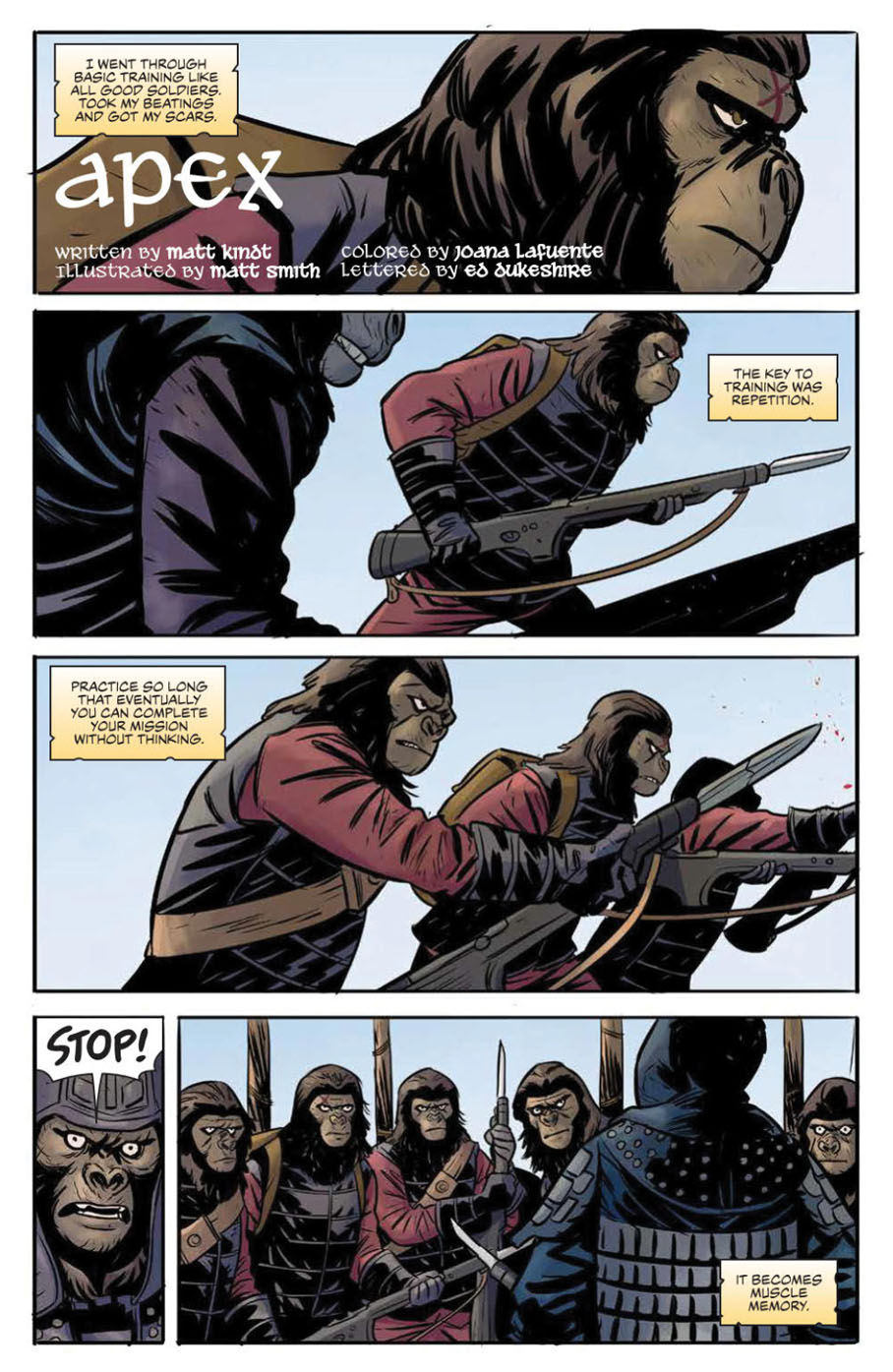 Source : www.comicscontinuum.com