Le présentateur télévisé Jonathan Ross, scénariste de « Turf » et « America's Got Powers », poursuit sa collaboration avec l'éditeur Image Comics pour sa nouvelle mini-série « The Revenger » illustrée par Ian Churchill.
« The Revenger » raconte la déchéance de la star de cinéma Griffin Franks alors qu'il décide de se venger de ceux qui l'ont fait chuter de son Piédestal. Le premier numéro sortira le 26 février 2014. Un pré-visuel du premier numéro sera disponible avec « Elephantmen #52 » de décembre.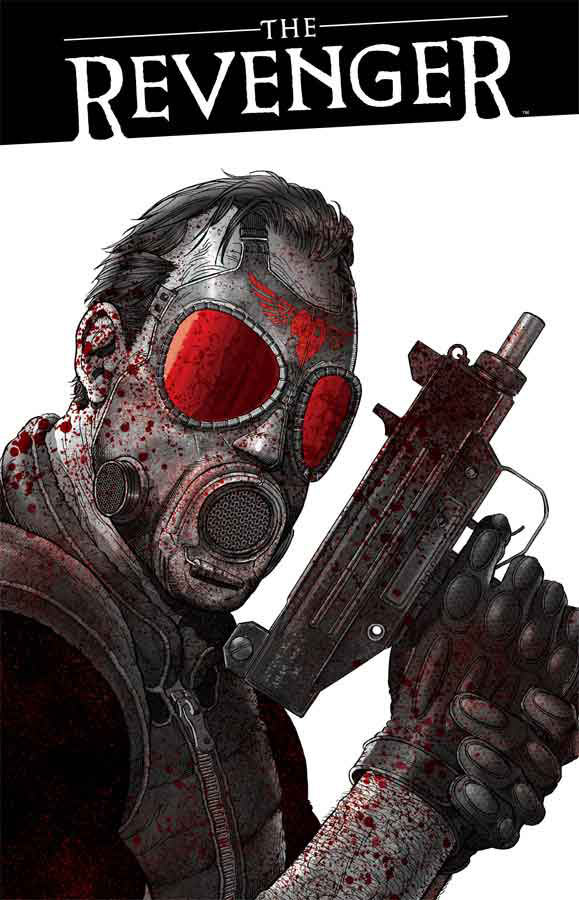 [quote]The more time you spend on the Hollywood B-list (or in Griffin Franks' case, the C-list), the more the value of being on the top of the heap increases, but with fame comes an increased number of enemies, too. A new series of violence and vengeance in the Hollywood Hills, THE REVENGER #1 from JONATHAN ROSS (TURF, AMERICA'S GOT POWERS) and IAN CHURCHILL (MARINEMAN) is the beginning of a face-off between one man and the people who took away his dream.
When Franks shoots to the top of his game and gains the recognition and Hollywood fame he's always dreamed of, he becomes a target. He's a star celebrity, his movie's a hit, and his wife leaves men drooling in her wake. But just when he feels like he's finally "made it" someone decides to rip the rug out from underneath him… and the face off his skull.
Praise for Jonathan Ross:
"Jonathan Ross is not a name that many comic fans are familiar with. To many, he just seemed like another celebrity sneaking into the world of comics because it's the cool thing to do nowadays. Then he wrote Turf and it was really good. Really, really good. Now, he's got America's Got Powers and proves he is no one trick pony. It's well written, expertly paced, and incredibly engaging." --Benjamin Bailey, IGN
"Ross throws a lot of things at the reader, but never do they feel overwhelmed. Ross frames the story in a way that slowly peels the layers back on the history while also subtly throwing hints at the way the world works." --Kevin Finnigan, Comic Book Therapy
"Superb writing, Mr. Ross." --Tommy Hancock, Fanboy Buzz
"[Jonathan Ross] shows a gift for plot and dialogue." --Chuck's Comic of the Day
Join Griffin Franks on his quest for revenge in THE REVENGER #1, which will be available in stores on February 26, 2014 for $2.99. Pre-orders can be placed using Diamond Code DEC130487.
A preview of THE REVENGER #1 will appear in ELEPHANTMEN #52, by Richard Starkings and Alex Medellin, on sale 12/4. [/quote]
Lien :
Le site de l'éditeur : imagecomics.com