Jeff Lemire développe l'univers de sa série Black Hammer avec l'annonce de la publication de plusieurs mini-séries dérivées. Illustrée par David Rubin (Le Héros, Aurora West…), la première s'intitule Sherlock Frankenstein and the Legion of Evil.
Jeff Lemire : "While working on Black Hammer, I found myself having more and more ideas for other types of superhero stories. The main Black Hammer story continues to be the spine of these ideas, but I found them branching off into new directions and new characters as well. It occurred to me that there was a whole history here, a whole superhero universe all of our own, that I could explore and create within. So, Dean Ormston and I have decided to expand the world of Black Hammer and create an avenue to tell these other stories. The first miniseries will be Sherlock Frankenstein & The Legion of Evil, which will be illustrated by the incomparable David Rubín."
"The World of Black Hammer has become my favorite place to be. The last thing I want to do is exploit the fans of Black Hammer with needless spin offs or tie-ins that they have to read to get the whole story. So, these new miniseries, like the regular ongoing Black Hammer series, will stand alone and tell complete, self-contained stories."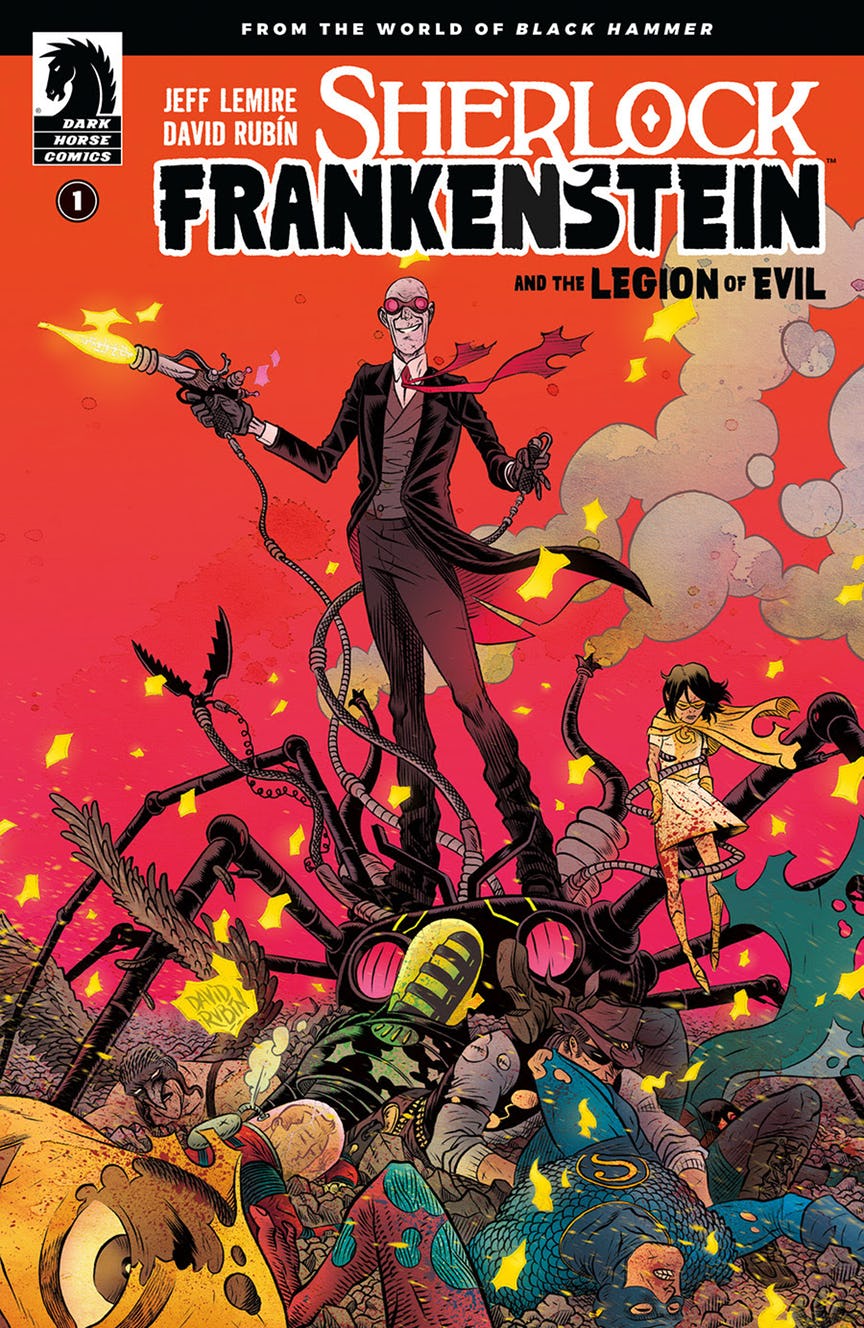 Sherlock Frankenstein & The Legion of Evil #1 sortira le 18 octobre.
Source : www.cbr.com