Si votre âme est bouchée par des démons et convoitée par Satan,
Qui c'est qu'on appelle ?
Le plombier !
Nouvelle mini-série du label DC Horror, Soul Plumber est écrit par le trio Ben Kissel, Henry Zebrowski et Marcus Parks (du podcast The Last Podcast on the left) et dessiné par John McCrea.
Le #1 sortira en octobre.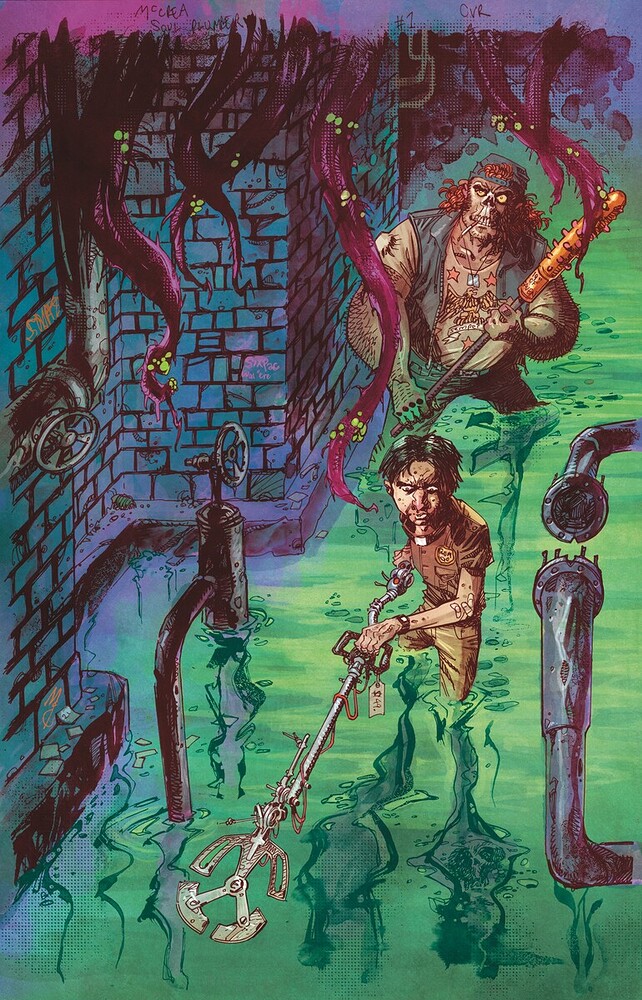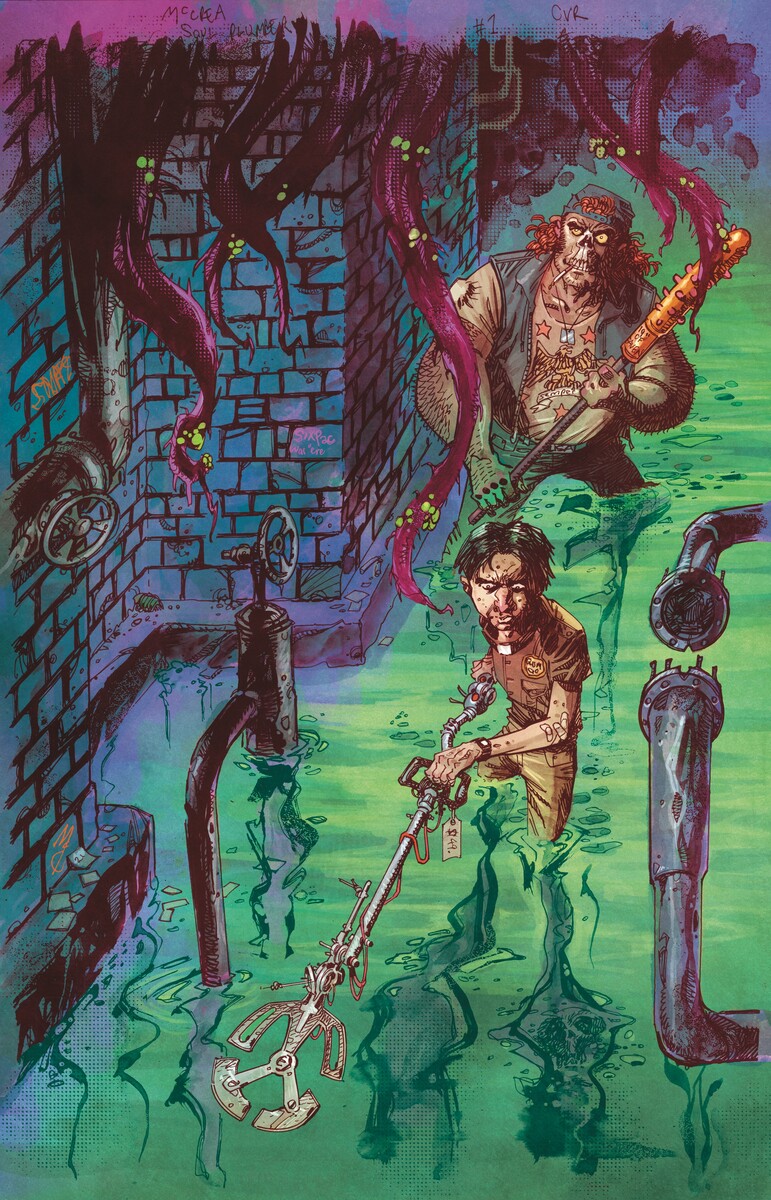 « Edgar Wiggins, a disgraced former seminary student, is desperate to find a way to answer what he believes is his higher calling. He thinks he's found it in a seminar hosted in a hotel conference room by the Soul Plumbers, who have a machine that could be the secret to delivering souls from Satan.
Edgar's too broke to buy in, but that's not enough to stop this true devotee: he steals the blueprints and builds a pirated version with what components he can afford on his gas station attendant salary. Then he goes after a demon, misses… and ends up pulling out something much worse. »