Marvel publiera à partir d'avril 2019 une mini-série intitulée Star Wars : Galaxy's Edge. L'histoire de ce nouveau titre sera liée à l'attraction du même nom qui ouvrira cet été au parc Disneyland d'Anaheim en Californie.
L'action se déroulera sur le monde reculé de Batuu, où se trouve l'avant-poste Black Spire, un lieu de l'Espace Sauvage fréquenté par les contrebandiers, marchands et voyageurs de tous les recoins de la galaxie, et où officie le collectionneur d'antiquités ithorien Dok-Ondar. Face à la menace du Premier Ordre, la clé pour sauver Black Spire pourrait bien provenir du passé et d'une mission menée par Han Solo et Chewbacca pour le compte de Dok-Ondar.
Par le scénariste Ethan Sacks (Old Man Hawkeye) et le dessinateur Will Sliney (Solo : A Star Wars Story).
Une illustration conceptuelle de Dok-Ondar par Karl Lindberg & Iain McCaig :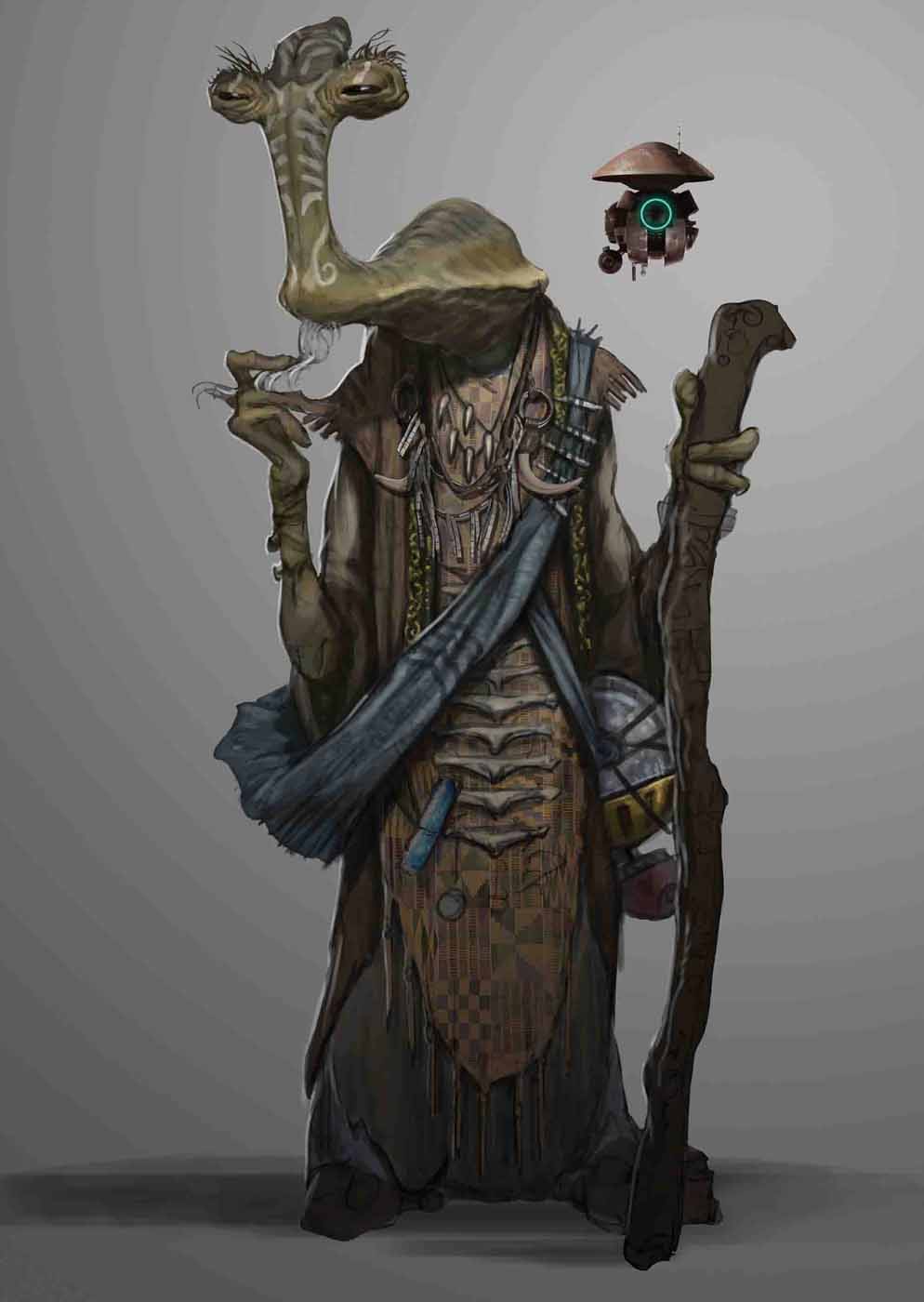 STAR WARS: GALAXY'S EDGE #1

ETHAN SACKS (W)

WILL SLINEY (A)

Cover by ROD REIS

Concept Design Variant Cover by Karl Lindberg & Iain McCaig

A CALL TO ADVENTURE ON THE VERY EDGE OF THE GALAXY! THE COMIC TIE-IN TO THE THEME PARK! BLACK SPIRE OUTPOST has long been frequented by smugglers, merchants and travelers from every corner of the galaxy looking to make their score on the infamous black market – or experience the exotic thrills only the remote world of Batuu has to offer. Beings like the infamous DOK-ONDAR, a proprietor of rare and one-of-a-kind antiquities, thrive on the unique opportunities which abound on the lawless outpost at the very edge of Wild Space! But the evil FIRST ORDER has come to Batuu and the survival of the entire outpost is at stake! The road to Black Spire's possible salvation might begin in the past…with a job HAN SOLO and his partner CHEWBACCA pulled for Dok-Ondar. The newest chapter of the growing Star Wars saga begins this April.

32 pages, $3.99.
Source : www.comicscontinuum.com