Le responsable éditorial Mike Richardson publiera en avril le comics de 224 pages « The Atomic Legion » réalisé en collaboration avec le dessinateur Bruce Zick.
Après trois comics d'horreur, Richardson a décidé de se tourner vers le genre de la science-fiction super-héroïque. L'histoire raconte comment le jeune garçon complexé Robby devient le chef d'une vieille équipe de héros pour sauver la Terre d'une monstrueuse menace.
Richardson promet 1000 dollars au premier qui trouvera toutes les références à la pop-culture cachées dans « The Atomic Legion ».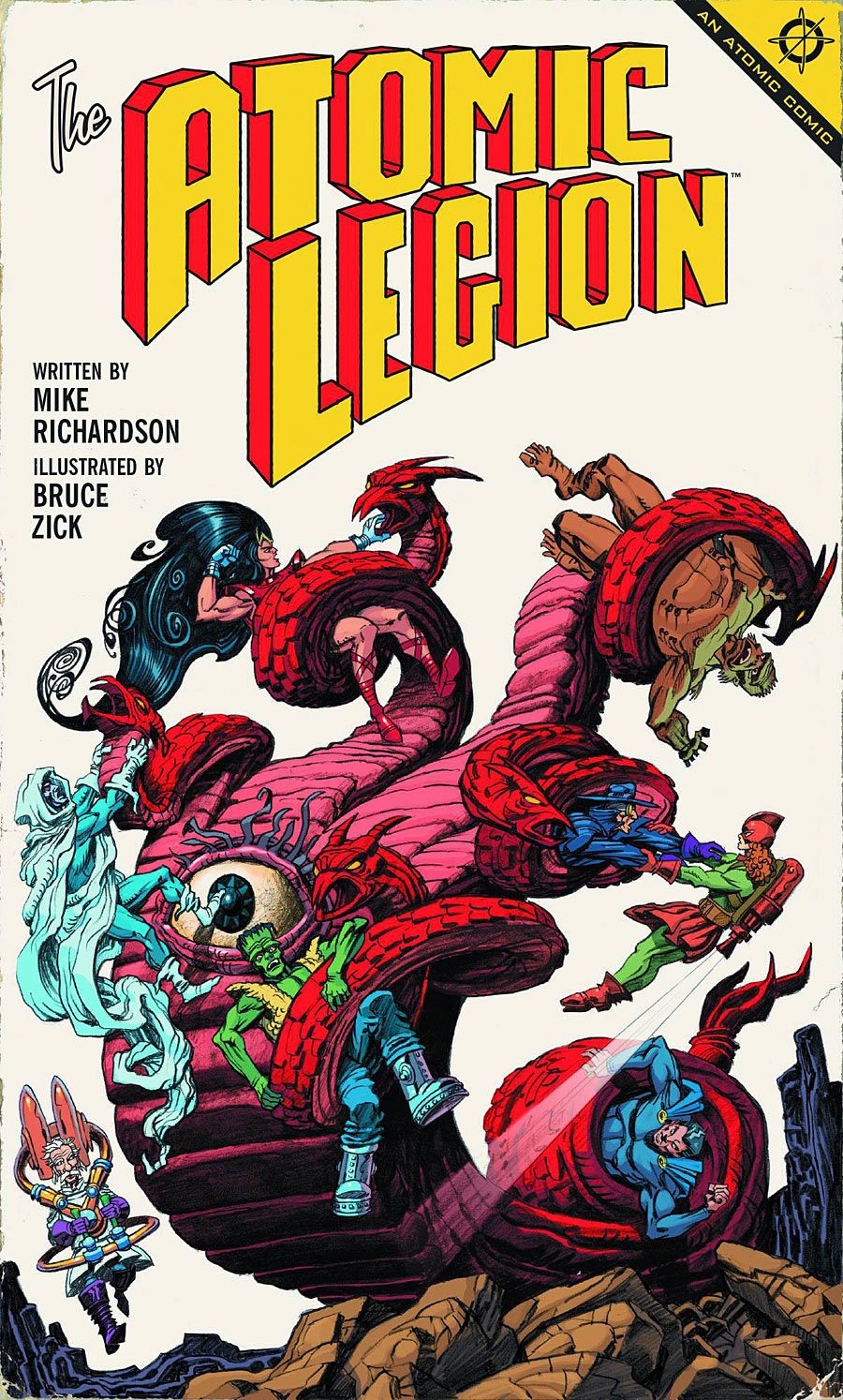 [size=200]INTERVIEW DE MIKE RICHARDSON[/size]
Lien
Le site de l'éditeur: www.darkhorse.com