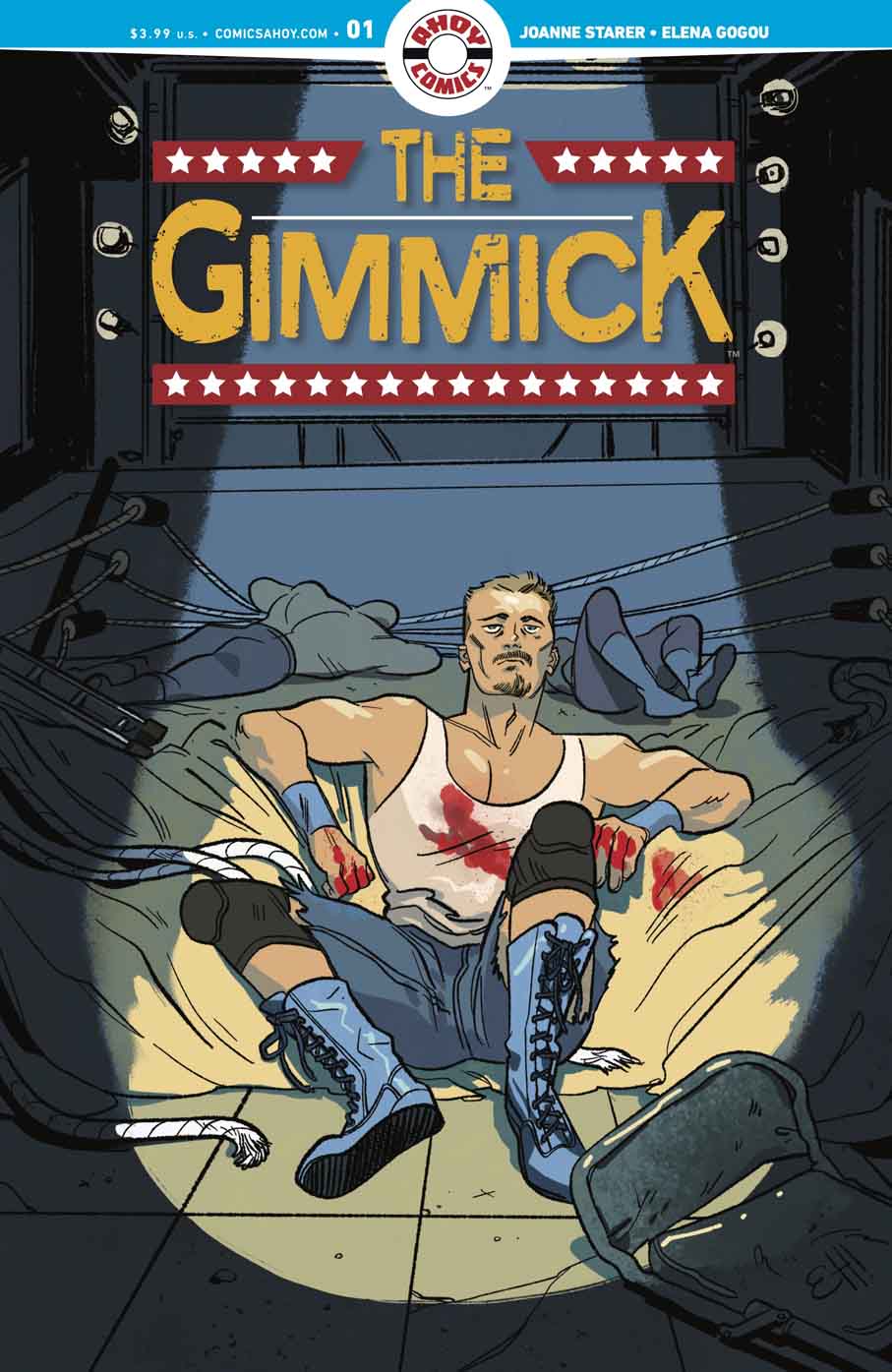 AHOY Comics has announced a March 8 launch for The Gimmick, a title from writer Joanne Starer and artist Elena Gogou.

Here's how the book is described:

« The now fugitive Shane Bryant flees to Tijuana, where he begins a career as a masked wrestler. But Shane's life has too many loose ends to make a clean escape possible. His manipulative mother, his ex-girlfriend, his child, the friends he left behind, and the daughter of the man he killed all want a piece of him. »

« The Gimmick is born from the wild, incredible, and sometimes terrible experiences I had in the world of pro-wrestling, » Starer said. « I've seen it from many angles: as an in-ring performer, a promoter, and a wrestler's girlfriend. I've got stories, y'all. »

« The Gimmick gives every appearance of being about wrestling, but at its core it's about people…like the ones you know, only larger and stranger and less predictable, » said AHOY Comics editor-in-chief Tom Peyer. « And character is where Elena's art shines, a perfect fit for a quirky tale of misfits thrown together and cast apart. »

« The Gimmick combines three of my favorite elements in a story, comedy, violence and character drama. » said Gogou. « Shane is the human equivalent of a dumpster fire, going from one messy situation to the next in the most ridiculous ways. He makes a man's head explode in the first pages of the first issue, goes on the run with his mentor, falls in love. It is an outrageous, fun and messy ride and I was immediately sold when I was approached about working on the book. The way Joanne has tackled this story perfectly encapsulates the over-the-top essence of wrestling, but remains grounded by its characters, who are distinctively flawed and human. I'm really excited for people to read what we've created. »

Covers for the first issue are by Erica Henderson and Khary Randolph.