Après Tom Taylor et Jeff Lemire, c'est au tour de Declan Shalvey d'écrire un nouveau one-shot Immortal Hulk (et il s'occupe aussi de la partie graphique).
Immortal Hulk : Flatline sortira en janvier.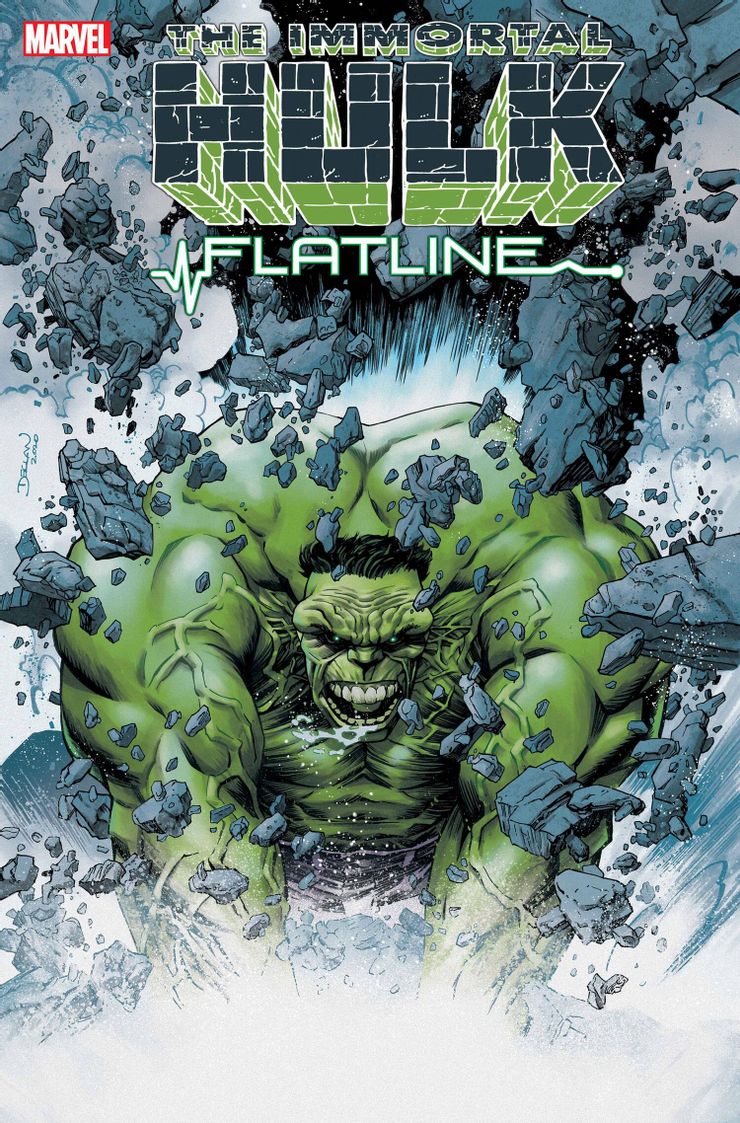 IMMORTAL HULK: FLATLINE

#1

Written by DECLAN SHALVEY
Art and Cover by DECLAN SHALVEY
Every morning, Bruce Banner wakes up in a new place. The Hulk is trying to tell him something — but Bruce has had enough of his green-veined alter. When a new gamma-powered villain shows up in a small New Mexico town, Bruce is forced to confront the source of his anger…and it's nothing that fans will expect.