Après Dark Days et Dark Nights, DC va lancer 5 titres dérivés de l'événement de l'été Metal sous la bannière Dark Matter.
Honor Guest était la tueuse à gages la plus redoutable du monde, jusqu'à ce qu'elle décide de tout plaquer pour mener une vie normale et fonder une famille, loin de la mort et de la destruction. Mais un jour, son passé va revenir la hanter…
Par Dan Abnett (Titans, Aquaman) et John Romita Jr.
[quote]THE SILENCER
Debuting in September
Art by John Romita Jr.
Written by Dan Abnett
Honor Guest was the world's deadliest assassin, until she traded it all for a chance at a "normal" life in the suburbs, free from the constant death and destruction. But as her former life comes back to haunt her, Honor must strip away her suburban persona and protect her family as THE SILENCER.[/quote]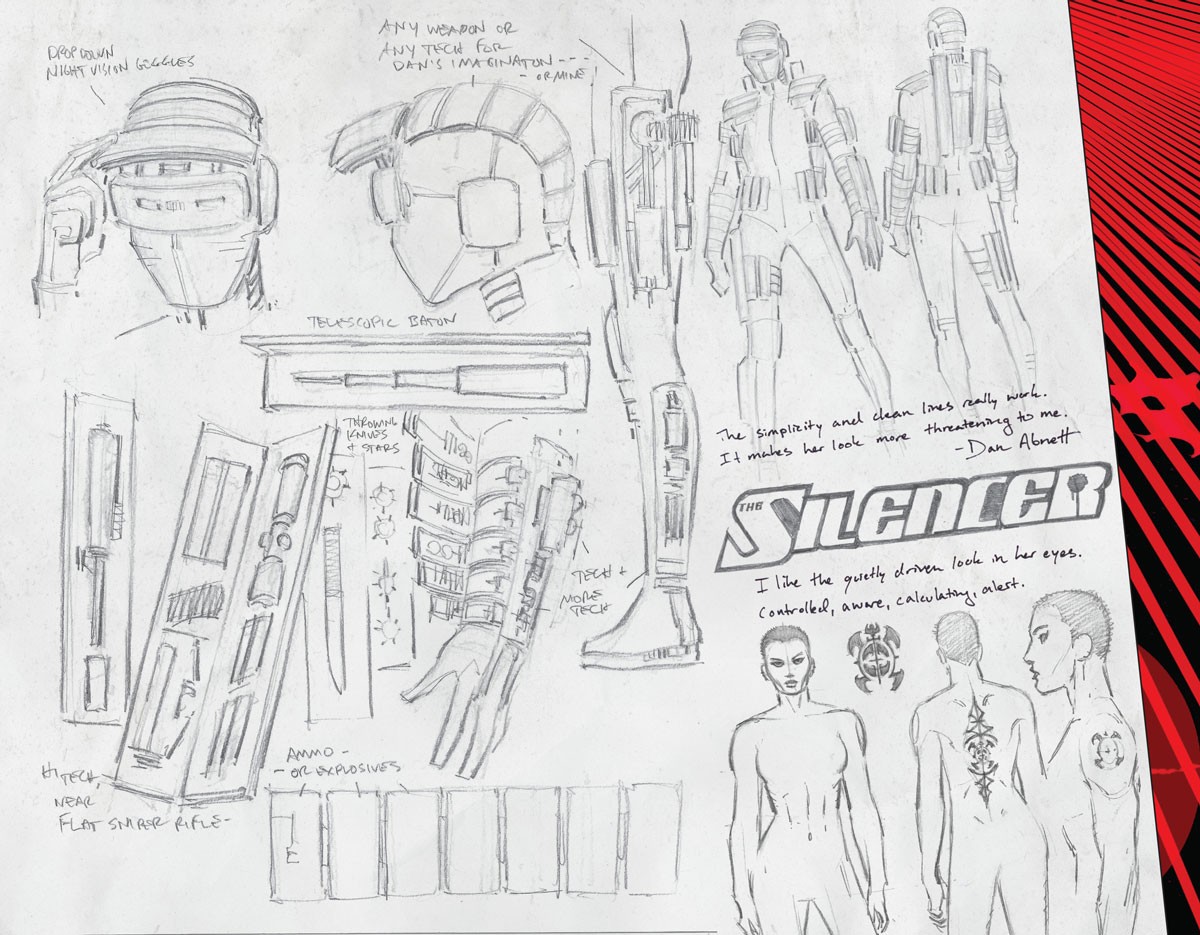 Début de la publication prévue (pour le moment) pour septembre.
Source : comicosity.com