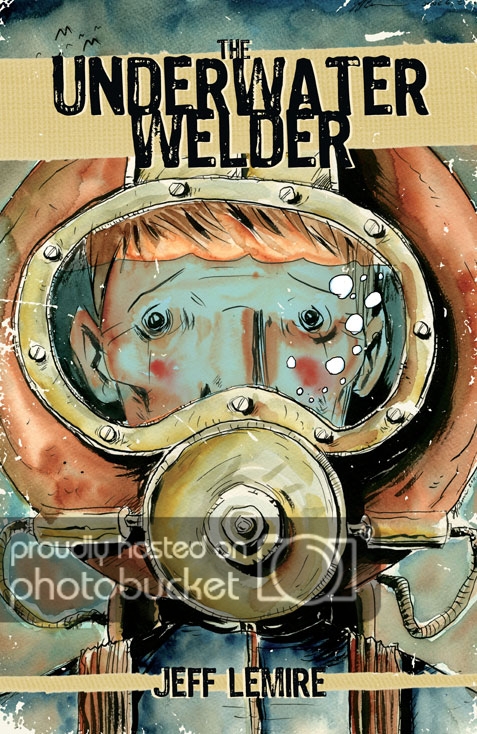 [quote]The Underwater Welder
*Author: Jeff Lemire
A 224-page softcover with French flaps, 6.88" x 10.44"
$19.95 $10.00 (US)
$9.99 (US) DIGITAL
ISBN 978-1-60309-074-2 - Diamond: JUN12-1298
Release date : August 2012
A NEW YORK TIMES BEST SELLER!
Discover the triumphant new graphic novel from the author of Essex County.
« The most spectacular episode of The Twilight Zone that was never produced. I really, really care about the people in this story… And I can pretty much guarantee you will too. » – From the introduction by Damon Lindelof (LOST, Star Trek, Prometheus)
« With The Underwater Welder, Jeff Lemire has created a moving, brilliant, and fiercely original work about loss, longing, and love. Full of piercing moments that will stay with you for long after you've finished reading, The Underwater Welder is a testament to the basic truth that down in the depths or up on land, there's nothing more haunting and wondrous than the human heart. A masterpiece of visual storytelling. » – Scott Snyder (Batman, Swamp Thing, American Vampire)
« Lemire's stylized art and inventive panel structure is the perfect vehicle for his well-told story, and the tale's poignant moments make the moments of desolation even more heart-wrenching… A beautiful, moving, wholly satisfying story about fatherhood and growing up. » – Publishers Weekly (starred review)
« [Lemire] has not lost his ability to pack an emotional wallop. » – George Gustines, The New York Times
« The Underwater Welder… is all kinds of wonderful. Buy it. You will wet yourself with tears, your brain will spin from masterful storytelling, and you will love it. » – Jeff Jensen, Entertainment Weekly
« Wise and moving… these pages are poignant and masterful, and represent some of the very best work [Lemire]'s ever done. » – Glen Weldon, NPR
« The Underwater Welder is an early contender for the year's best comic book… a richly-detailed story with characters that are all deeply flawed and undoubtedly human… once you pick it up you'll wish it never ended. » – Jason Serafino, Complex
« It's a visually stunning and emotionally gripping read, so dive in. » – CBC Books
"This vividly entertaining and illuminating graphic novel by Jeff Lemire represents a synthesis of all his best past achievements, and points the way toward broad new horizons for this talented young artist." – Paul Di Filippo, The Barnes & Noble Review
« A spectacularly unpredictable reading experience… a roughly 220-page tour de force with enough emotional resonance that you might find yourself wiping away a single tear while closing the book's final page. Thus far, this is my favorite original graphic novel of the year. » – Erik Norris, IGN
« Beautiful… Lemire's command of pacing and his ability to come up with just the right image at just the right moment are a wonder. » – Noel Murray, The AV Club
« Like all of Lemire's work, [The Underwater Welder] packs an emotional gut punch that hits you when you're not expecting it. It's sure to stand as one of the year's best books in any medium. » --Ryan Hamm, Under the Radar
WARNING: CONTENTS UNDER PRESSURE.
As an underwater welder on an oilrig off the coast of Nova Scotia, Jack Joseph is used to the immense pressures of deep-sea work. Nothing, however, could prepare him for the pressures of impending fatherhood. As Jack dives deeper and deeper, he seems to pull further and further away from his young wife and their unborn son. Then one night, deep in the icy solitude of the ocean floor, something unexplainable happens. Jack has a mysterious and supernatural encounter that will change the course of his life forever.
Equal parts blue-collar character study and mind-bending mystery, The Underwater Welder is a graphic novel about fathers and sons, birth and death, memory and reality, and the treasures we all bury deep below the surface.*[/quote]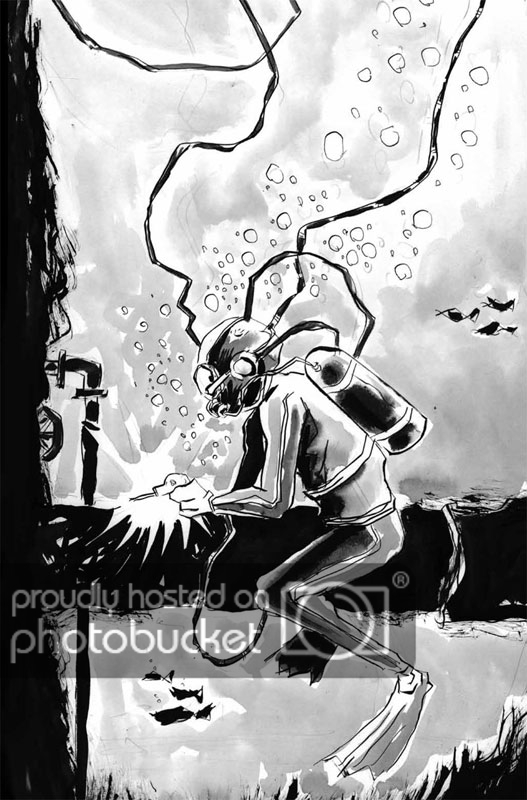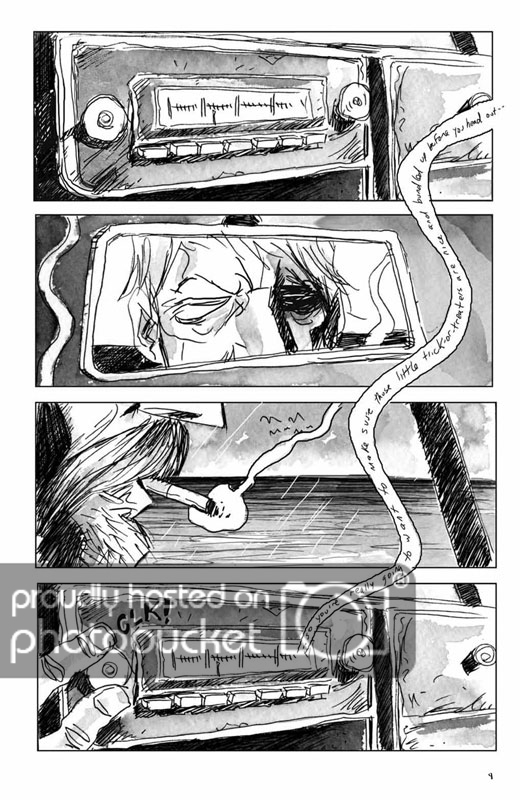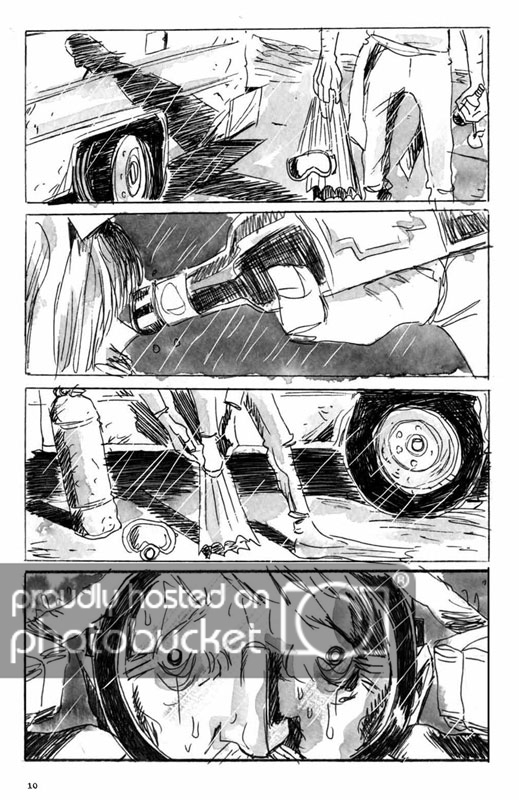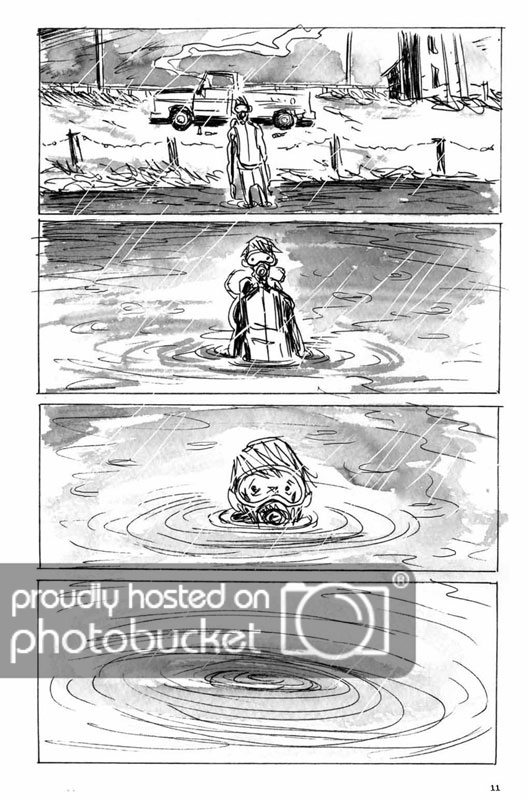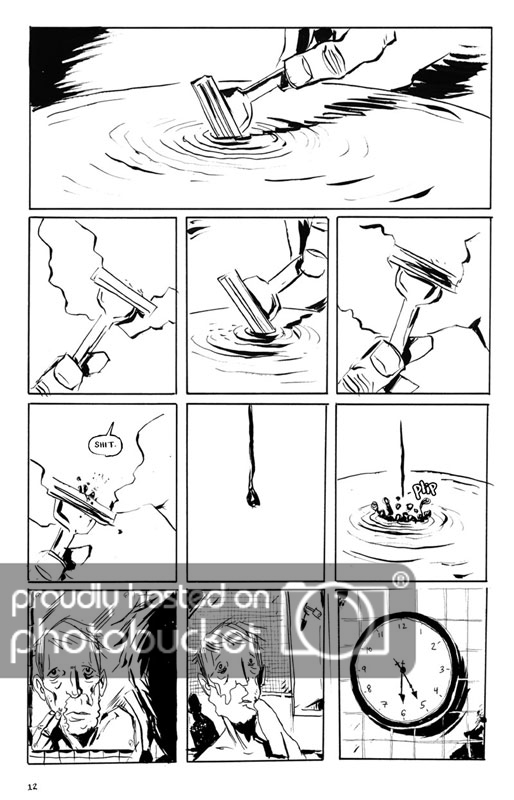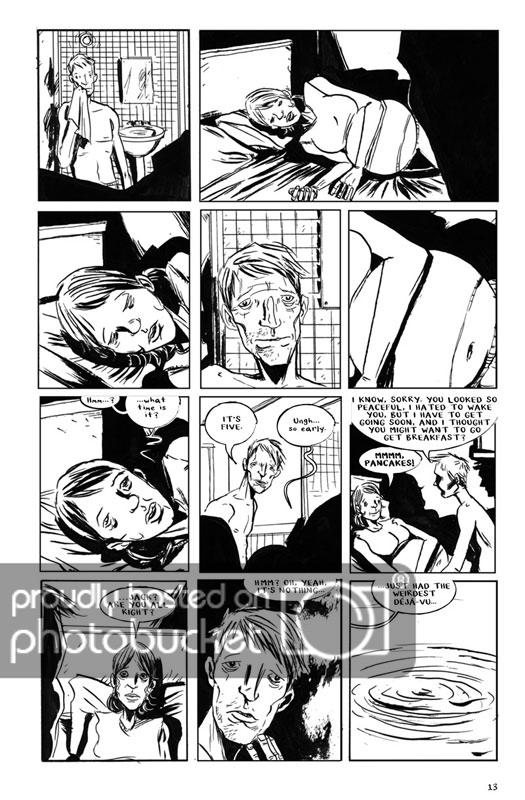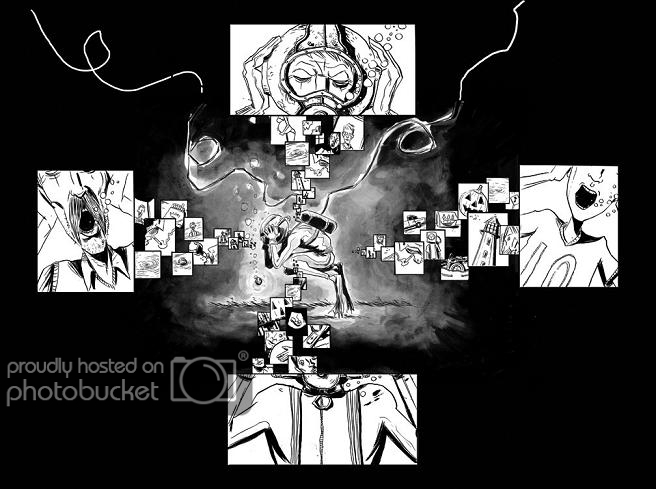 Lien:
Le site de l'éditeur : www.topshelfcomix.com