Nord, il est en pleine explosion, en ce moment. Tant mieux.
Jim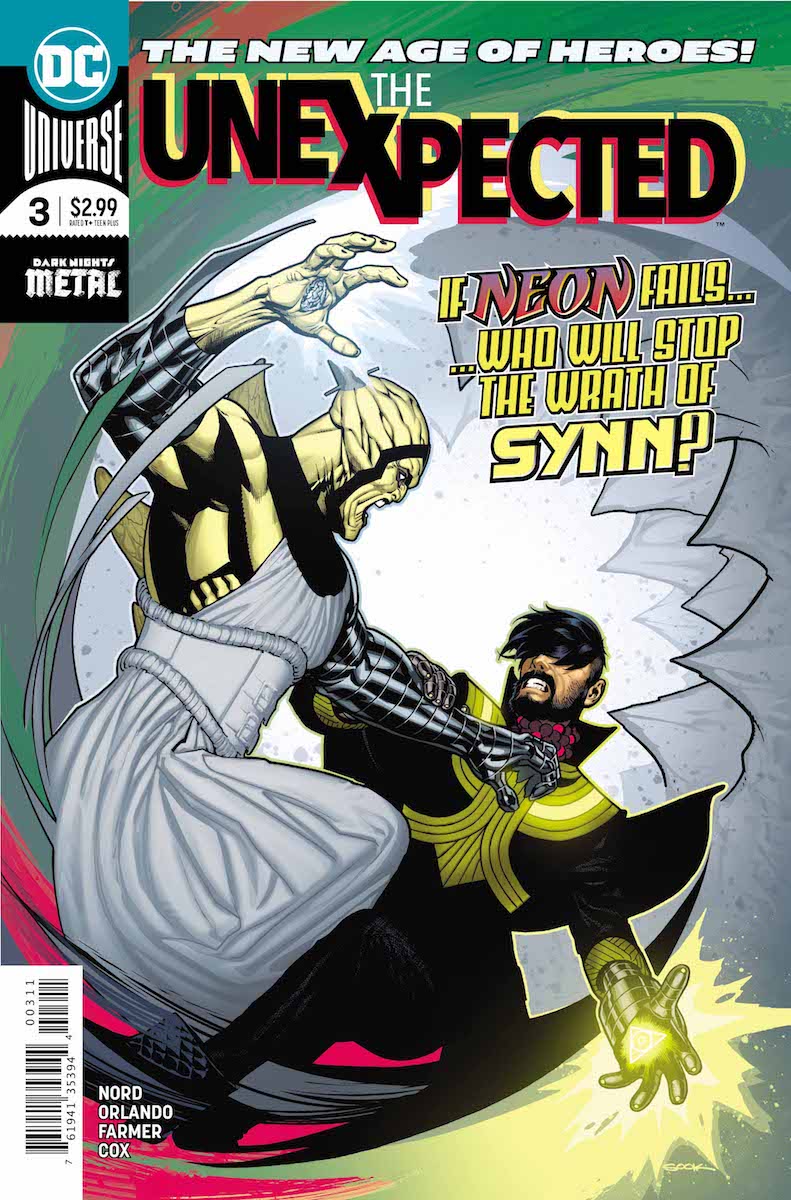 The Unexpected #3

Thanagarian demon Onimar Synn stands prepared to wipe out everyone on Earth to get his claws on the vibroactive Nth metal accidentally created by Neon the Unknown and the Unexpected. Is this new version of Nth metal the most powerful weapon in the galaxy? Or is it the fuel to bring about a new evolution and propel mankind into the future? Plus, get ready for a showdown of Jurassic proportions, as Synn locks horns with a rampaging Brontadon in Monster Valley!

Written by: Steve Orlando
Art by: Cary Nord, Mark Farmer, Scott Hanna, Jeromy Cox
Cover by: Ryan Sook

U.S. Price:
2.99
On Sale Date:
Aug 1 2018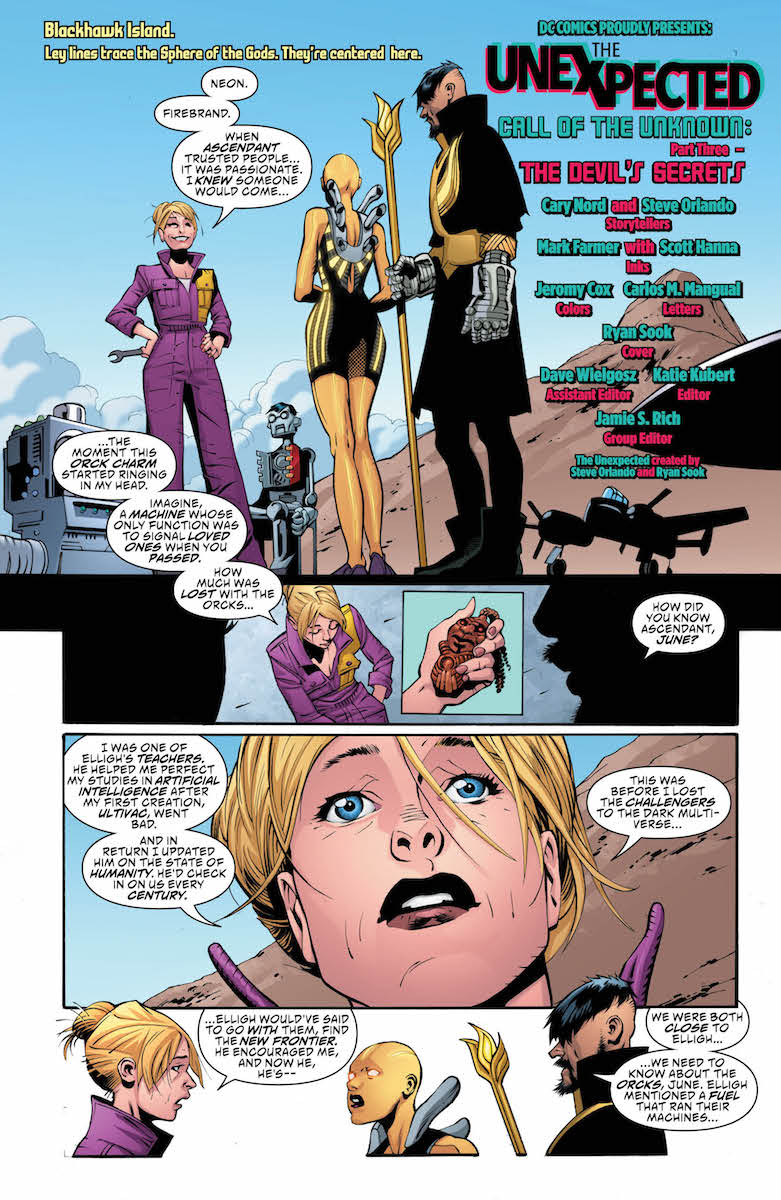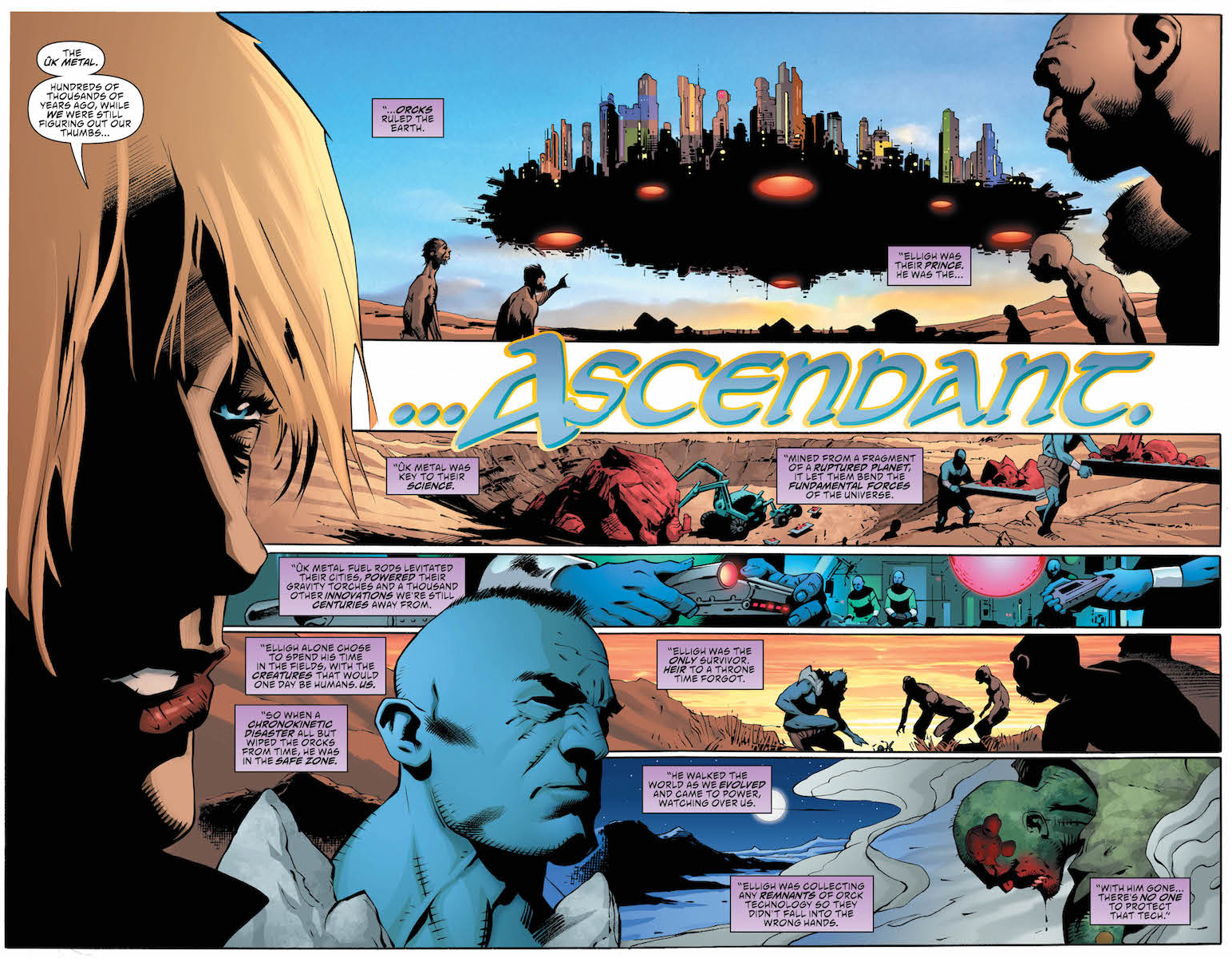 Source : www.newsarama.com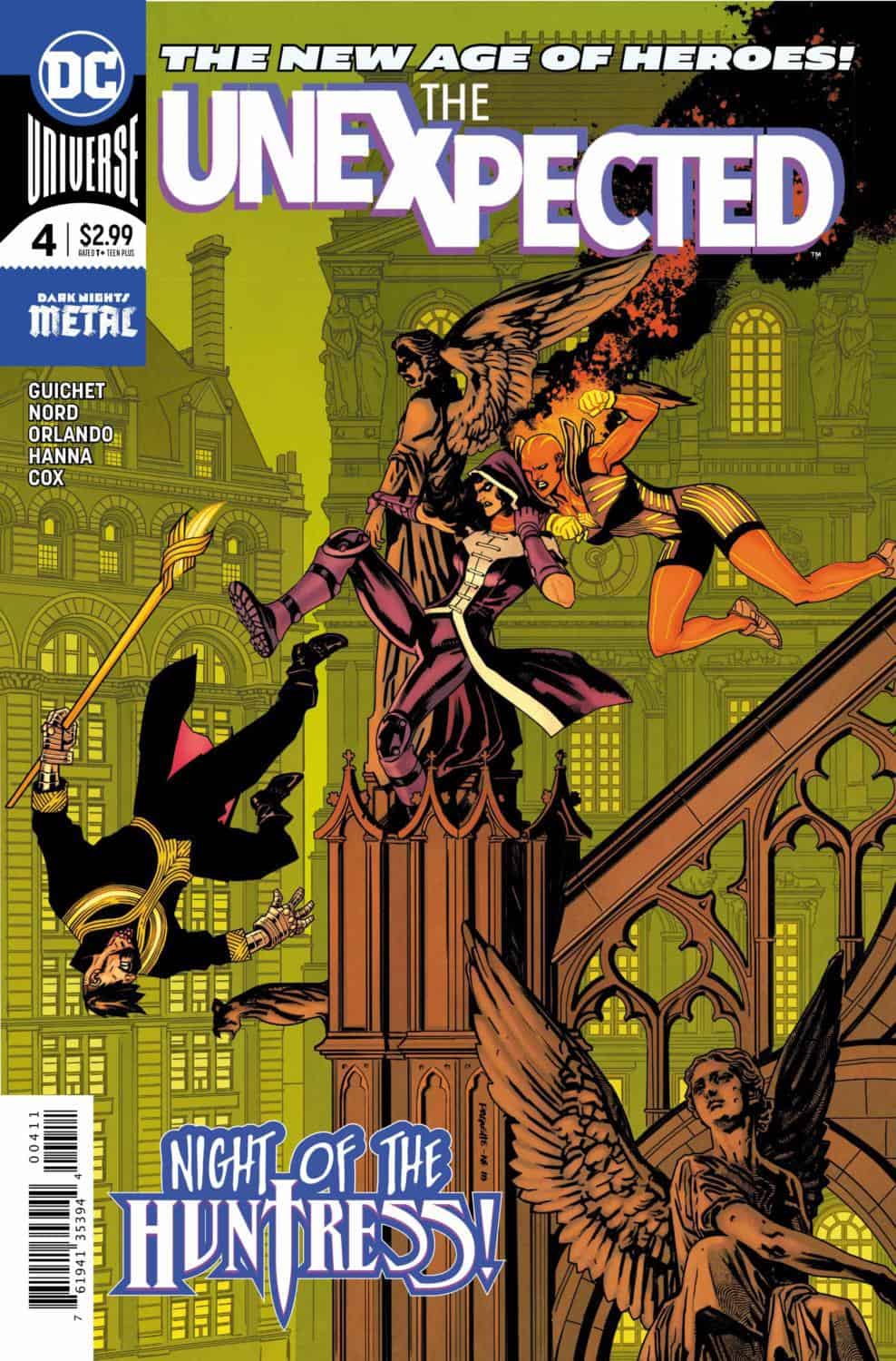 The Unexpected #4

Written by Steve Orlando, art by Cary Nord, Yvel Guichet, Scott Hanna, Jeromy Cox, cover by Yanick Paquette.
The Unexpected race to save Gotham City from exposure to the toxic Nth metal – and you don't come to Gotham without meeting the Bat-Family! But who else besides Batman knows enough about the Dark Multiverse and the poisonous Nth metal to be of help? Enter the Huntress! And it all wraps up in Castle Frankenstein!
32 pages, $2.99, in stores on Sept. 5.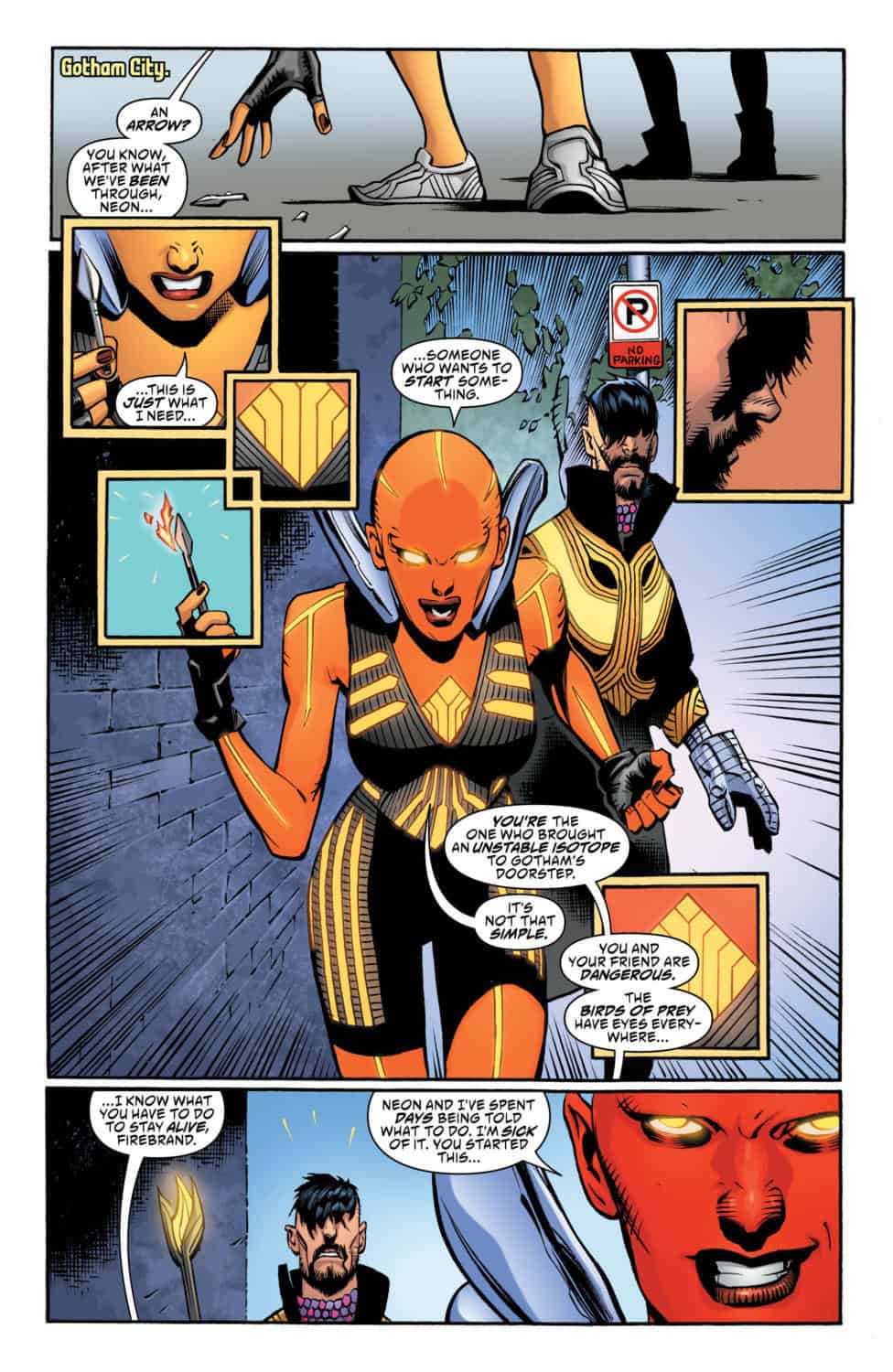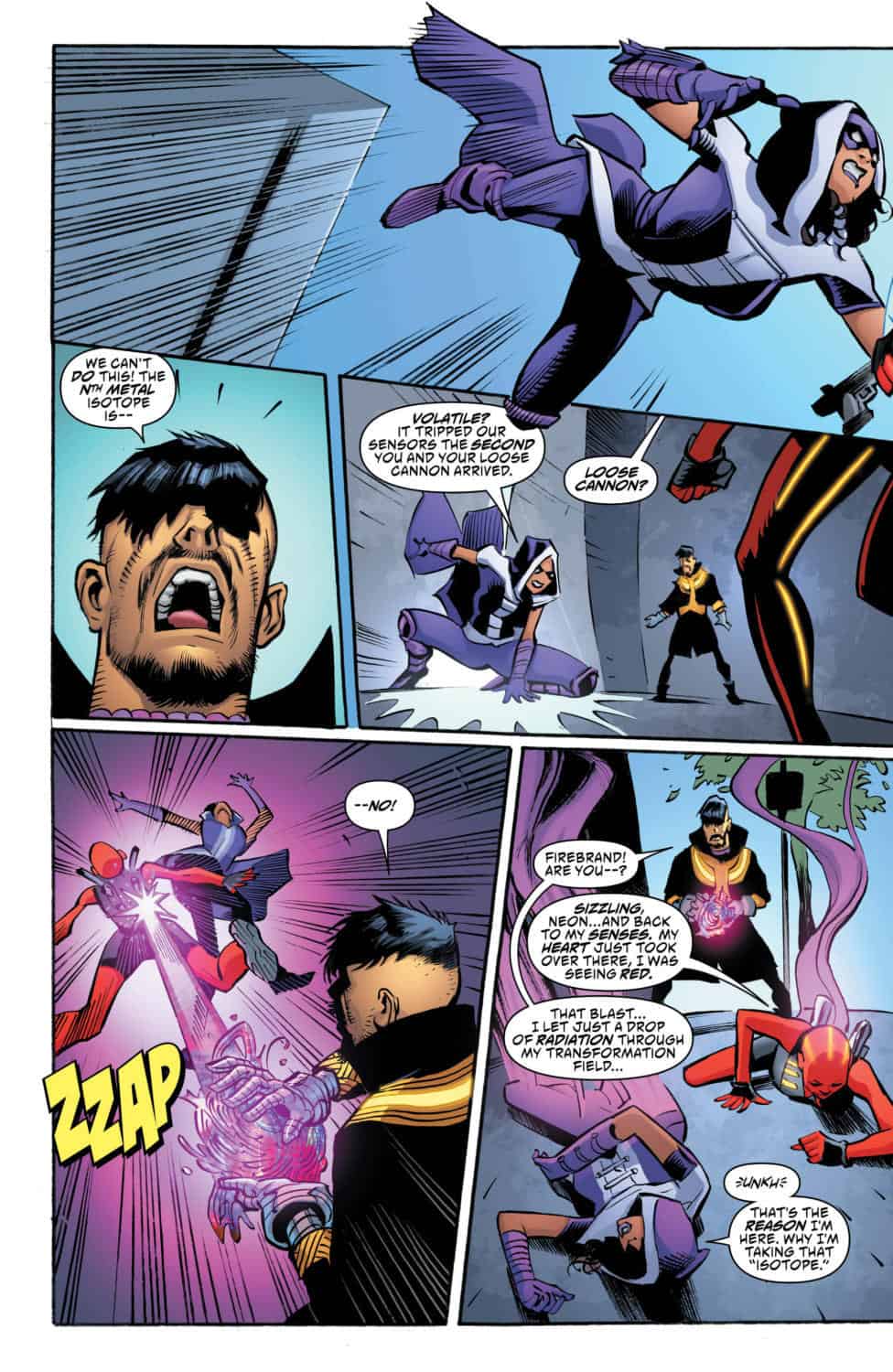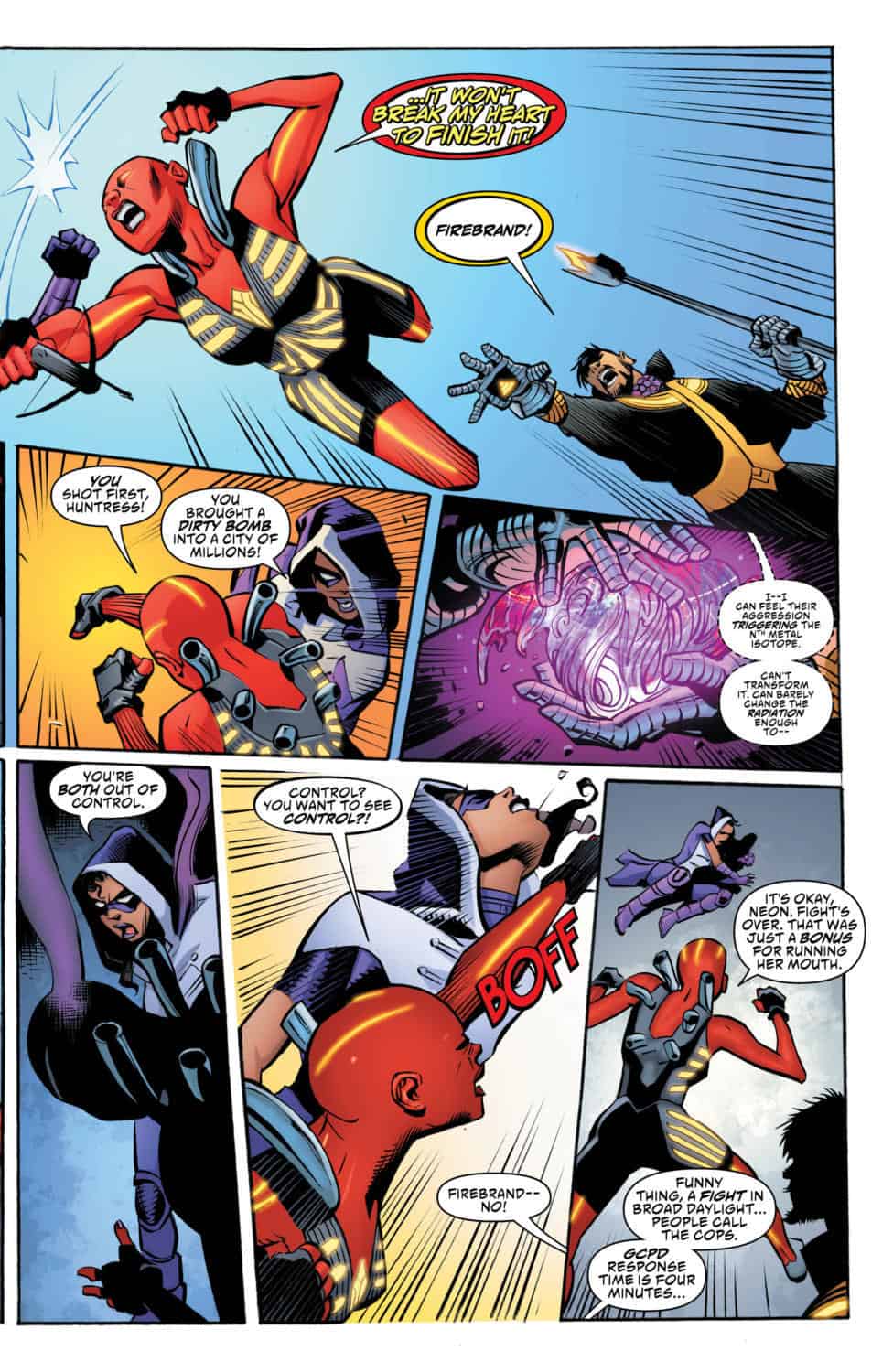 Source : www.monkeysfightingrobots.com
Une histoire toujours aussi folle à suivre en termes de rythme, le catalogue de personnages utilisé me plaît également.
Et puis, en plein milieu du book, voilà qu'Orlando nous rappelle un désormais vieux personnage de Final Crisis. Mais j'ai presque l'impression que DC a décidé d'explorer son Multiverse.
The Unexpected #5

Are you ready for an unexpected showdown inside the walls of Castle Frankenstein? Hell yeah! The Unexpected team tracks down Hawkman, but will the Winged Wonder have a larger role to play? Meanwhile, the race to neutralize the Nth metal isotope reaches its climax as Onimar Synn and his Necro-Legions descend upon the Unexpected. But as Neon the Unknown investigates, he learns that the toxic Nth metal may not even be from our Multiverse. Finally, the true menace of Alden Quench begins to emerge from the shadows of DARK NIGHTS: METAL, FINAL CRISIS and the new HAWKMAN series!

Written by: Steve Orlando
Art by: Ronan Cliquet, Jeromy Cox
Cover by: Kevin Nowlan

U.S. Price:
2.99
On Sale Date:
Oct 3 2018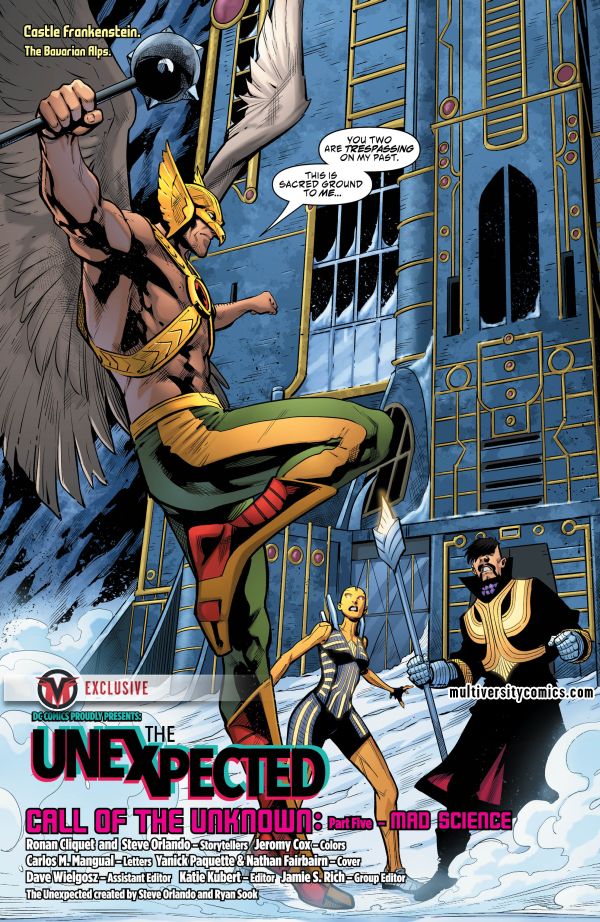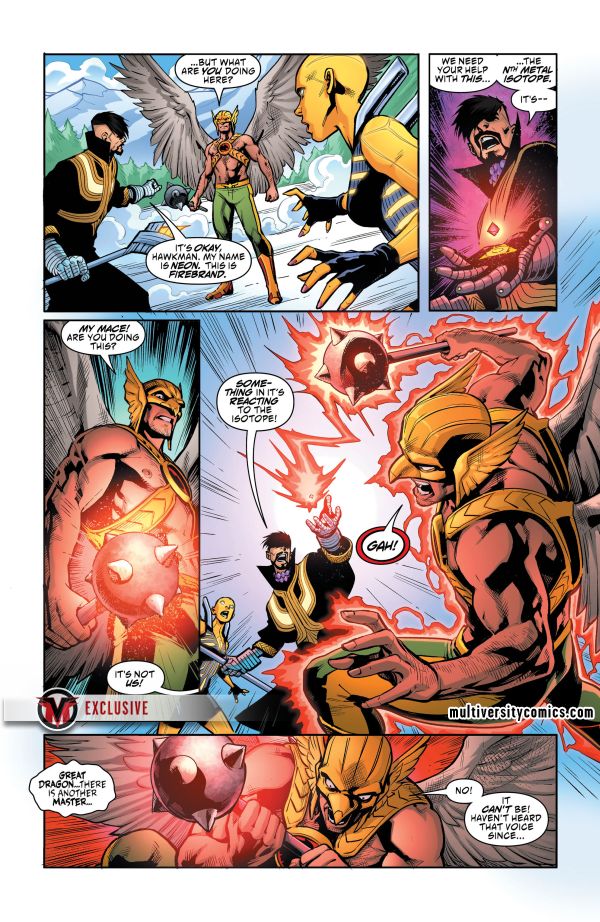 Source : www.multiversitycomics.com
Série annulée. L'épisode 8 sera le dernier.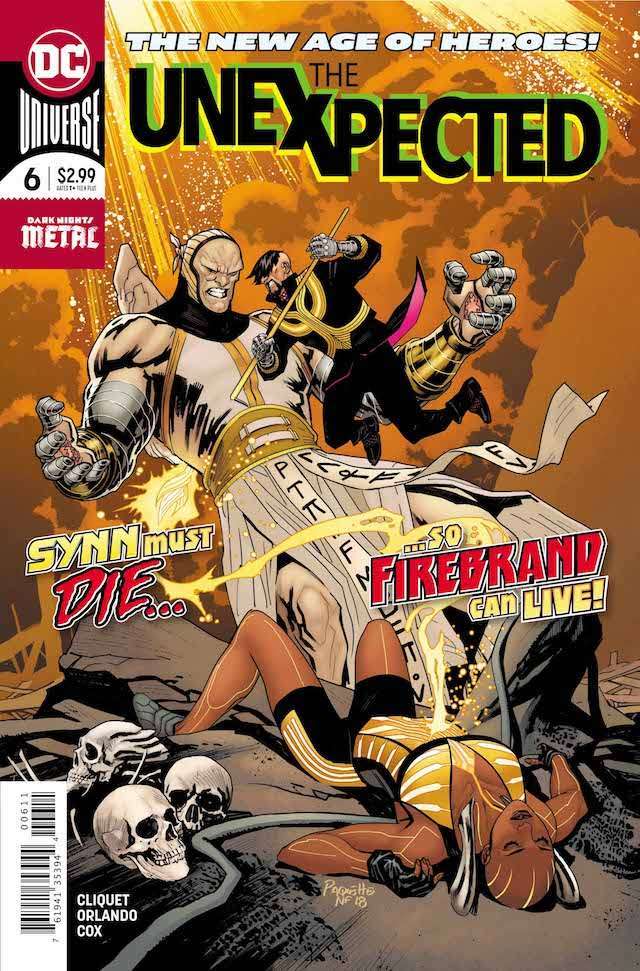 THE UNEXPECTED #6

(W) Steve Orlando (A) Ronan Cliquet (CA) Yanick Paquette

It's a showdown at Castle Frankenstein with the souls of Berlin on the line as Hawkman, Neon and Firebrand battle Onimar Synn to possess the unstable Nth metal isotope. Plus, June Robbins' secret rescue plan features the whirlwind reveal of a hero from DARK NIGHTS: METAL, not to mention the most important tombstone in the DC Multiverse! Prepare yourself for a shocking last-page reveal, which goes to a place not seen in the DCU in over a decade.

In Shops: Nov 07, 2018

SRP: $2.99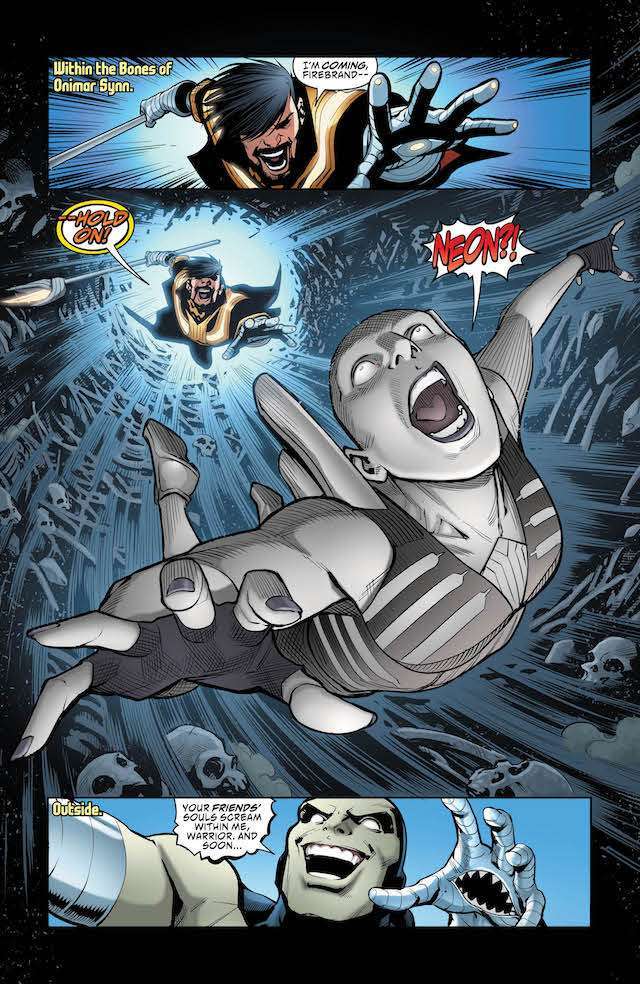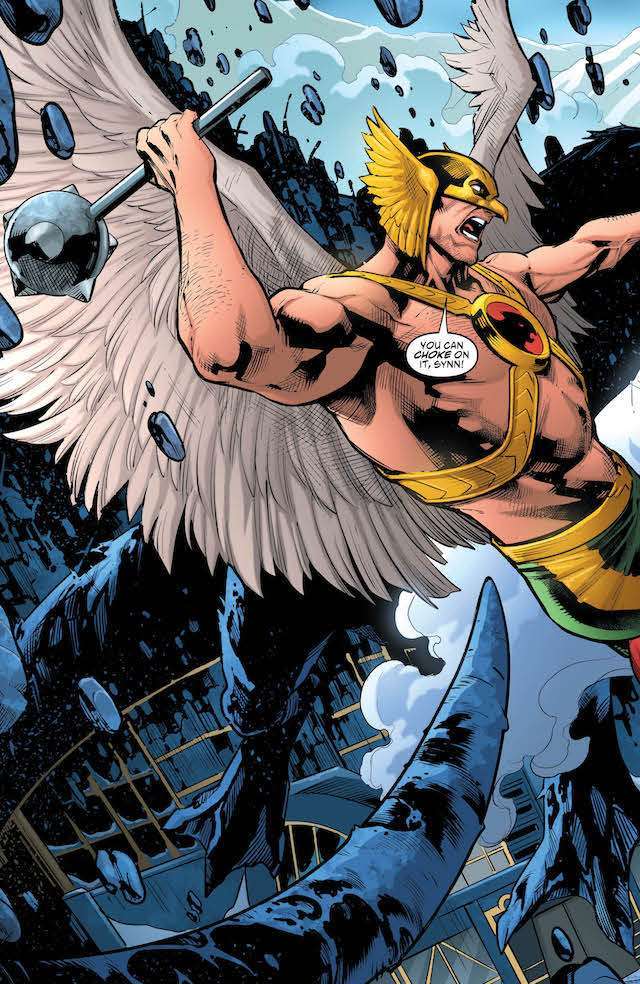 Source : www.comicbook.com
C'est dommage mais c'est compréhensible car Orlando doit écrire un épisode sans avoir ploté les suivants. Ce qui rend la série imprévisible.
Je passerai sur la caractérisation d'Hawkman (Venditti doit bien pleurer) mais le retour de Mandrakk et le jeu autour de ce dernier rend l'intrigue très sympa pour le fan que je suis.
Tiens, faudrait que je lise, alors. Mais le début ne m'a vraiment pas donné envie d'y revenir…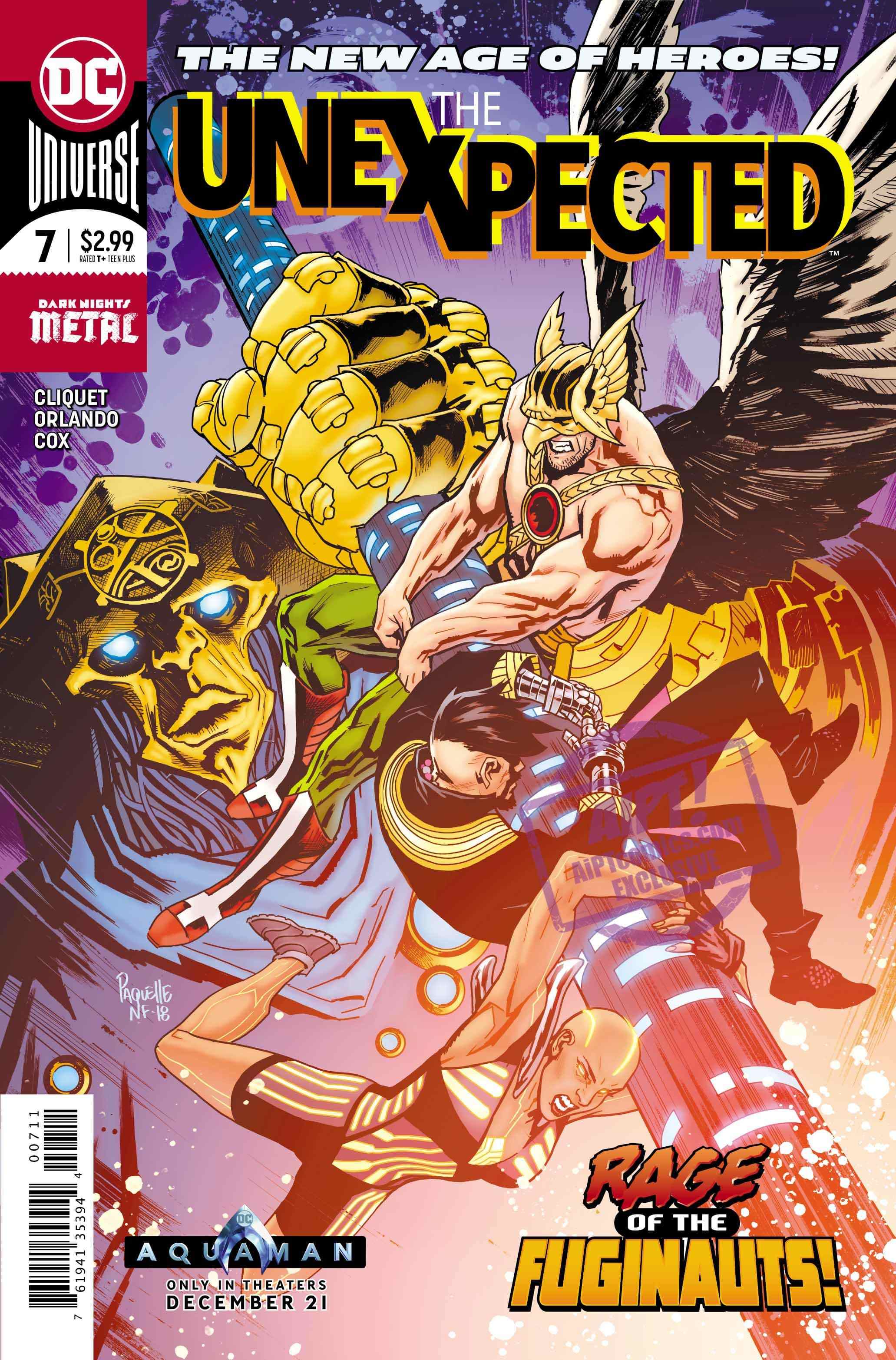 The Unexpected tread where mortals fear to walk! Neon the Unknown, Firebrand and Hawkman unwittingly discover the birthplace of the Nth metal isotope, but there's a catch: it exists outside the Multiverse in the dead world of Nil, guarded by one of the Tempus Fuginauts, who has already passed his guilty judgment! Someone must die for trespassing into Nil–and the Unexpected must be the ones to choose who lives and dies! What happens next in the archaeology of the Multiverse?

The Unexpected #7
Written by: Steve Orlando
Art by: Ronan Cliquet
Colors by: Jeremy Cox
Letters by: Carlos M. Mangual
Cover by: Yanick Paquette
Release Date: December 5, 2018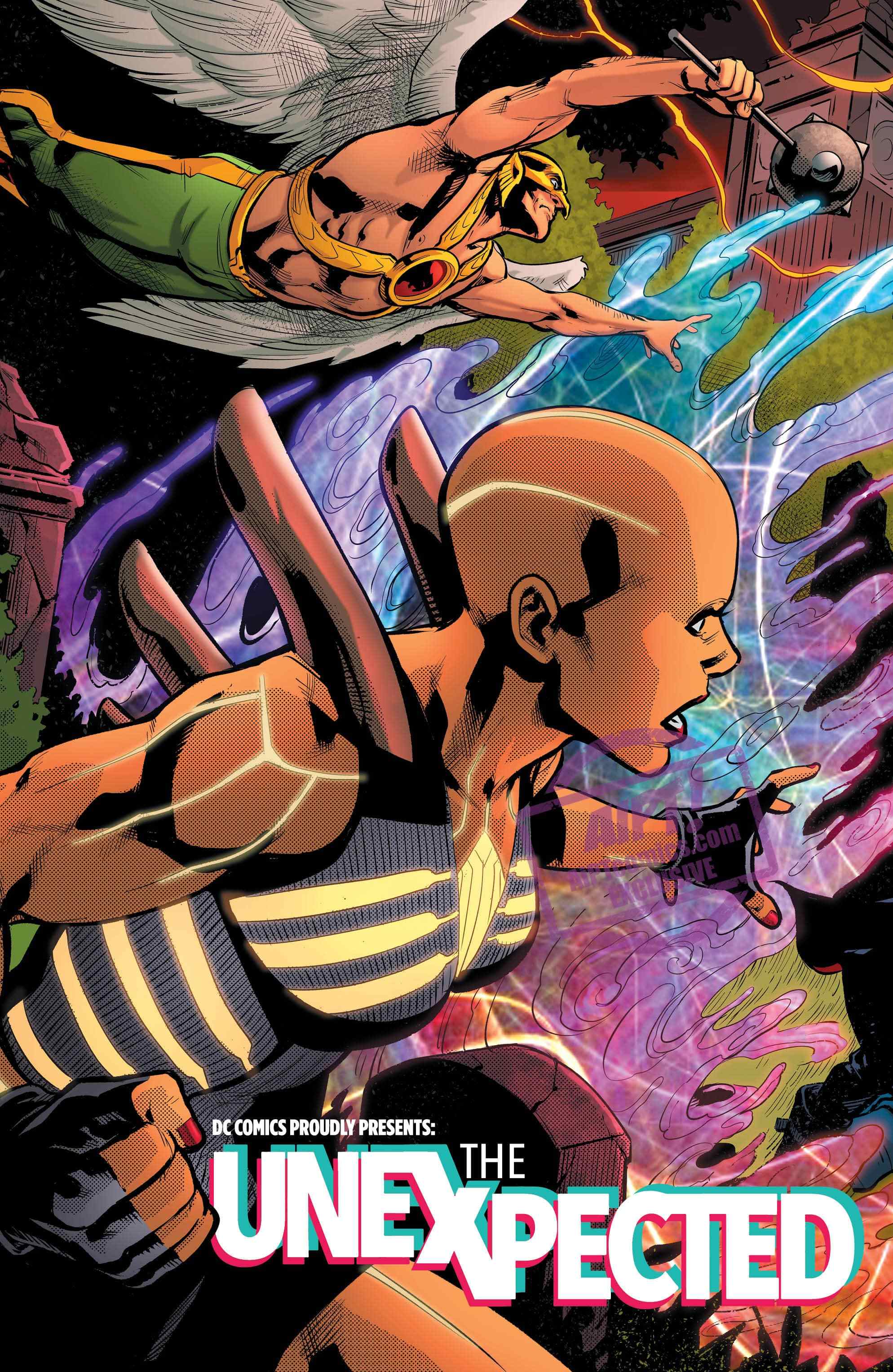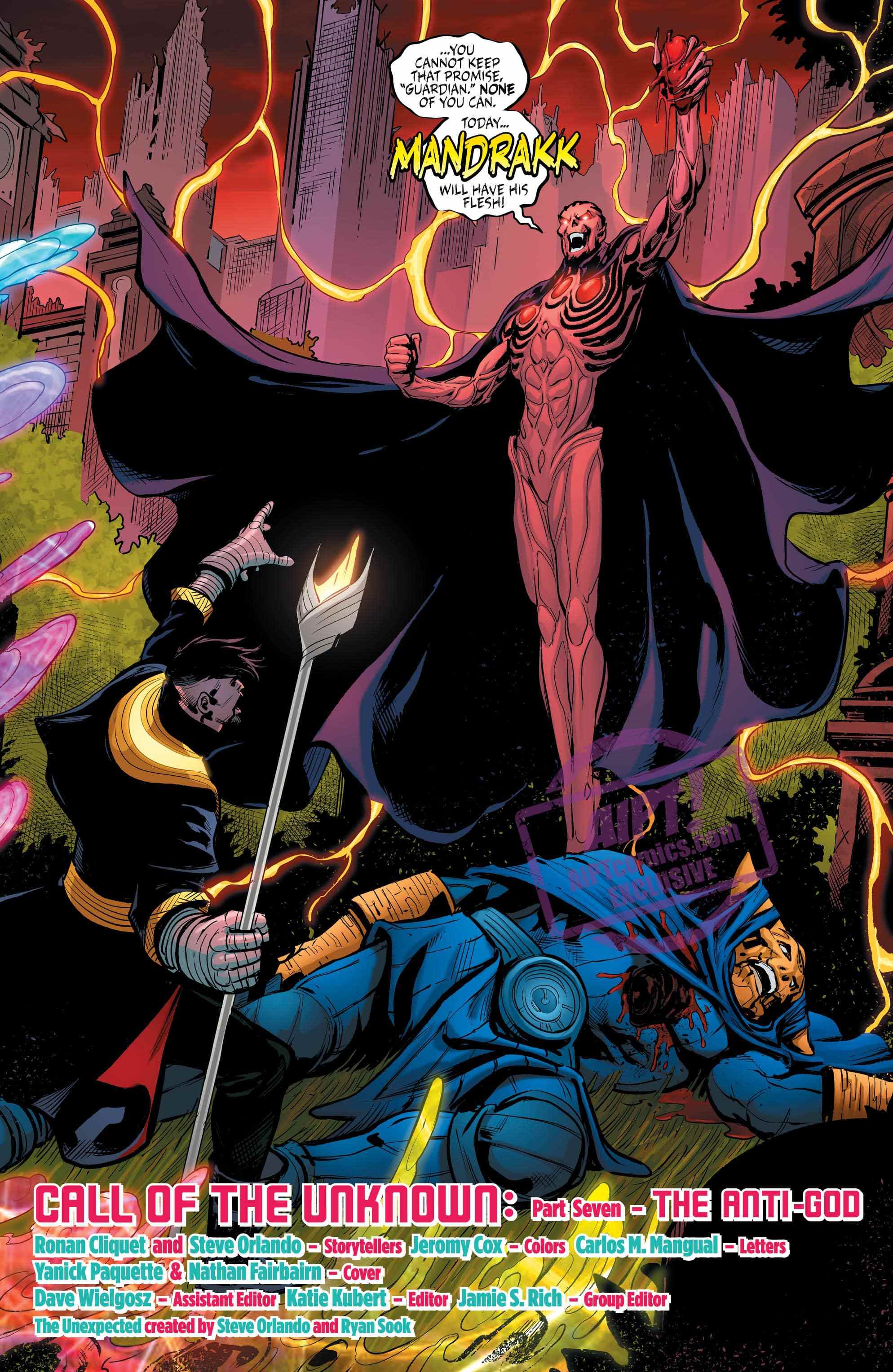 Source : www.adventuresinpoortaste.com
DERNIER NUMERO !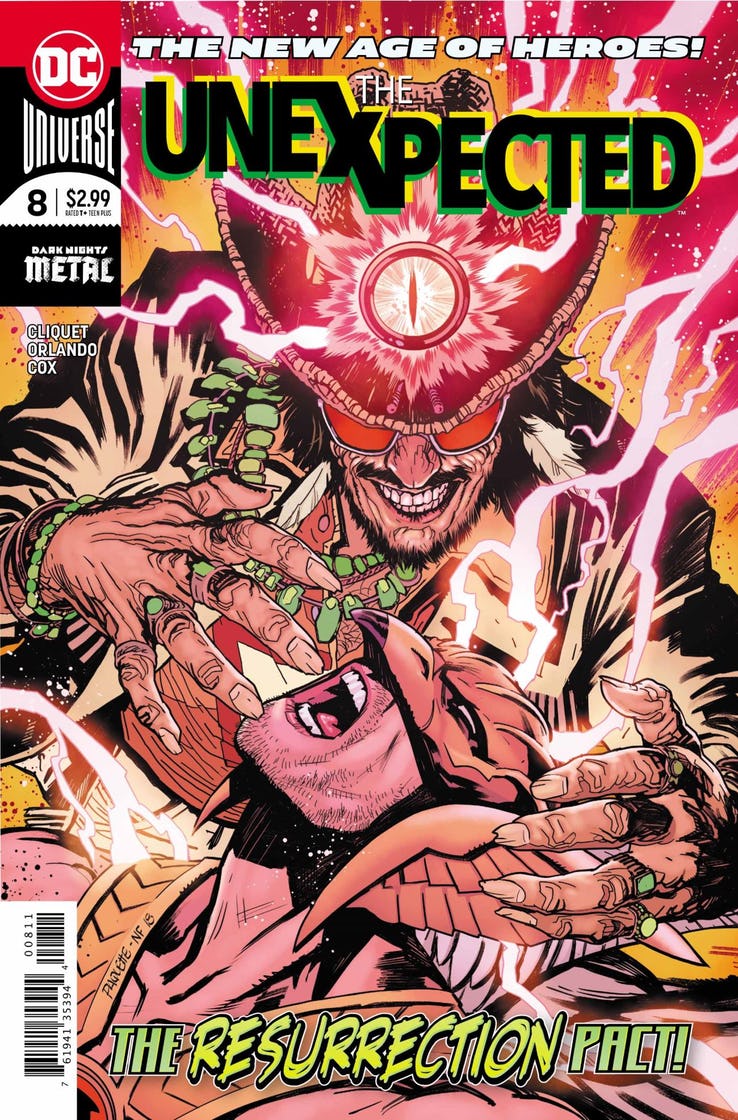 THE UNEXPECTED

#8

(OF 8)
Published: January 9th, 2018
Writer: Steve Orlando
Art: Ronan Cliquet
Cover by: Yanick Paquette
In defusing the Nth metal isotope, the Unexpected have accidentally given the Bad Samaritan what he's always wanted: a doorway to the Dark Multiverse and Mandrakk! But Monitor World isn't just a doorway, it's a trapdoor. With the Multiverse on life support, opening it might just be the kill-shot everyone's feared. FINAL ISSUE

The Unexpected #8 will be available on January 9th, from DC Comics.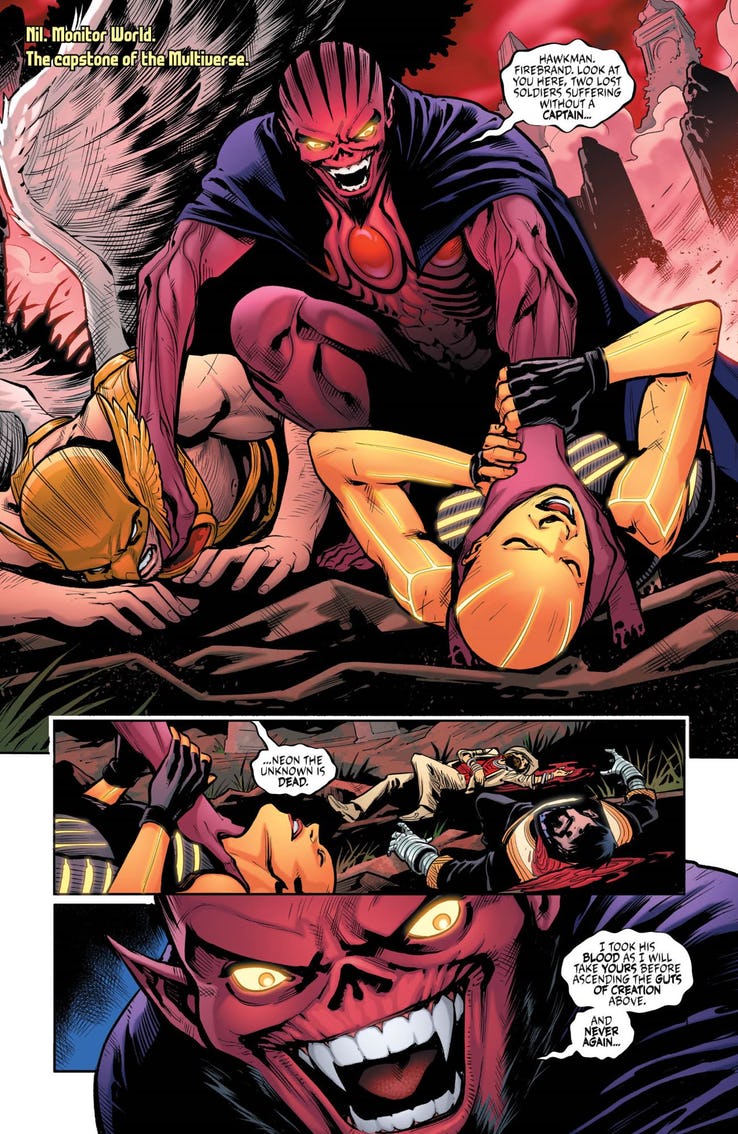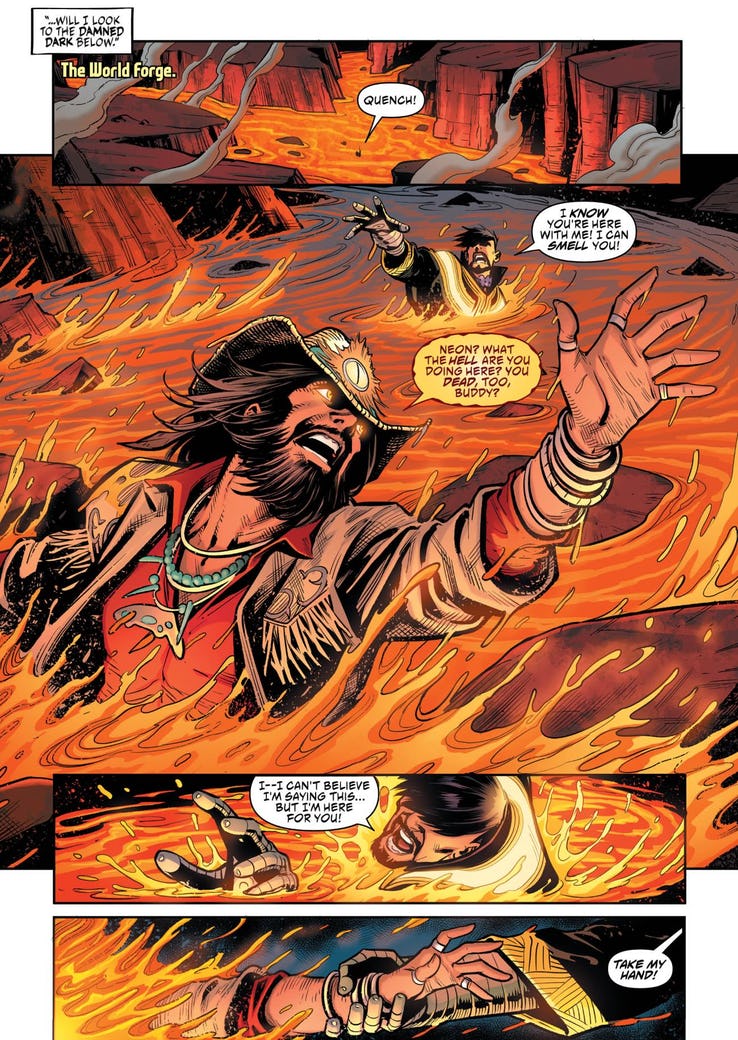 Source : www.screenrant.com
Tiens, Mandrakk. Cette gamme embrassait l'héritage de Morrison.
Je devrais peut-être me laisser retenter, pour lire maintenant que tout est terminé.
Voilà, c'est fini…lalallalalal!
Que dire finalement de la série? Orlando développe le concept d'une série post Métal (on retrouve le Nth métal, la forge, etc…) en mode speed où l'action passe avant la caractérisation. Ce déséquilibre booste la série avec la mort très rapide de deux personnages soit-disant centraux pour accoucher d'un duo rejoint plus tard par Hawkman. Le méchant est classe.
ça voyage, ça bouge, un peu dans tous les sens. Le début me plaît beaucoup notamment la partie dessinée par Sook et Nord. Ensuite, Orlando s'attaque à un gros morceau en reprenant un vilain d'envergure mutiversel en la personne de Mandrakk. Sur le principe, je dis évidemment oui mais pas à n'importe quel prix. Pour ceux qui connaissent le Sieur et son aura dans Final Crisis, ils seront déçus voire dans l'incompréhension. Le personnage passe pour un crouton alors qu'il est un dieu…
Et donc, ça se finit comme ça… Faute de vente, on s'en doute.
M'en souviendrais-je sur le long cours? Je ne sais pas. Je retiendrais tout de même les personnages. Ils m'ont plu, même si encore une fois dans la gamme « The New Age », le design est pompé sur des personnages Marvel. C'est un point sur lequel j'ai beaucoup d'attention pour apprécier un personnage.
Allez, on dira que c'était sympatoche, déluré par moment…