« Rien n'est plus difficile à arrêter qu'une adolescente. »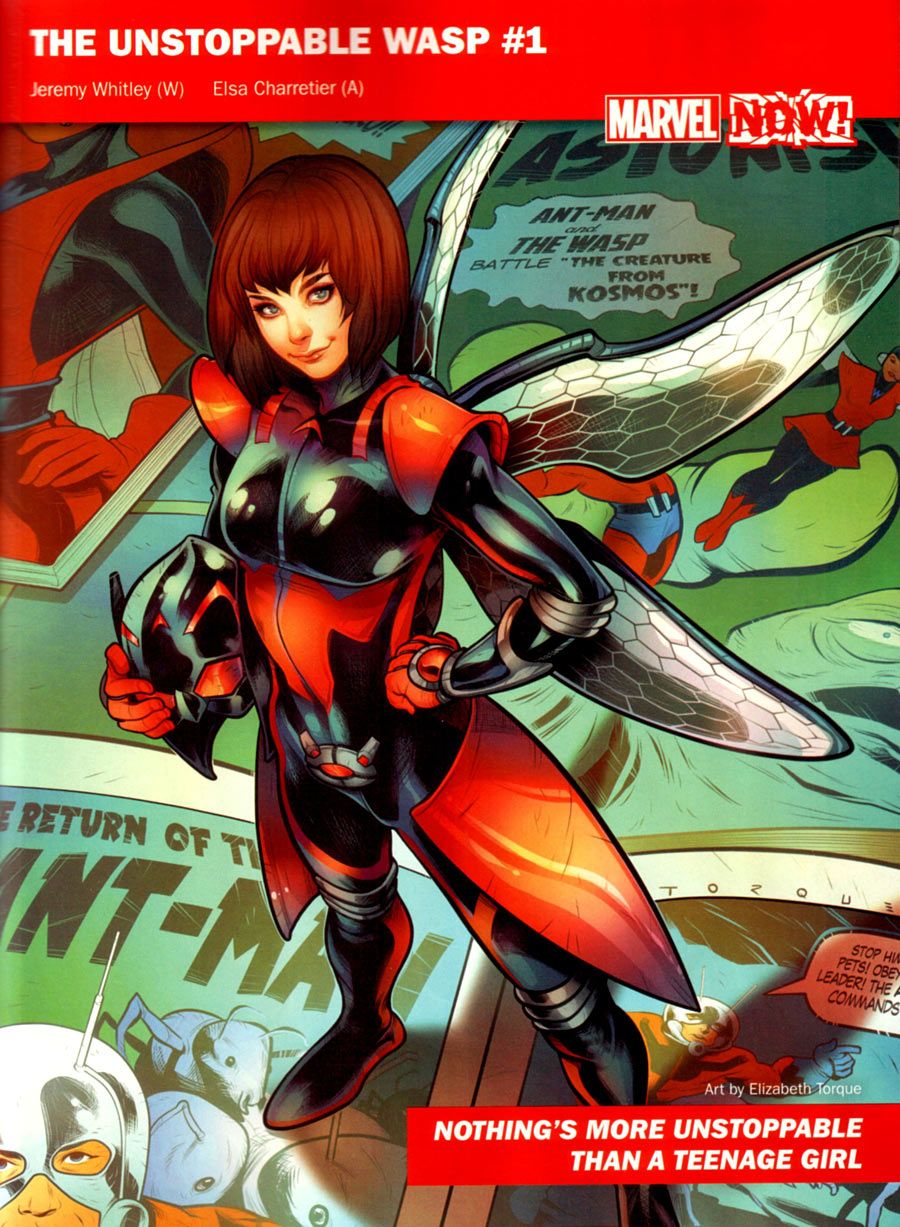 La toute nouvelle Guêpe sera au cente de sa propre série The Unstoppable Wasp sous la plume de Jeremy Whitley, scénariste et artiste de comics que l'on connait surtout pour ses séries destinées à un jeune public (My Little Poney, Princeless).
C'est donc lui qui aura la lourde tache de raconter les premières aventures solo de la jeune héroïne créée il y a à peine quelques mois par Mark Waid. Pour en savoir plus]
La belle surprise de cette annonce, c'est l'implication de la dessinatrice française Elsa Charretier ; dessinatrice qui poursuit donc son petit bonhomme de chemin dans le milieu des bande-dessinées américaines après quelques épisodes d'Harley Quinn, de DC Bombshells et de Starfire chez DC Comics.
Notons que la Guêpe bénéficiera d'un sérieux coup de projecteur l'année prochaine puisqu'elle sera à l'affiche du film Ant-Man & the Wasp sous les traits de l'actrice Evangeline Lilly.
The Unstoppable Wasp #1 sort en octobre.
Lien
Le site de l'éditeur : marvel.com