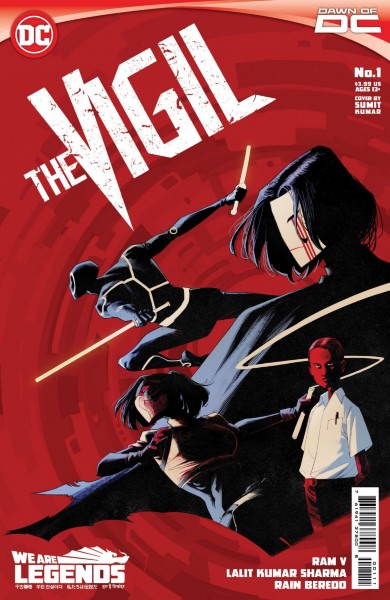 The Vigil

#1

(of 6) – On Sale May 16, 2023

This mysterious team of South Asian metahumans made their first appearance in Lazarus Planet: Next Evolution #1 and can be seen again in issues #1070 and #1071 of Detective Comics. Written by Ram V (Detective Comics, Swamp Thing), with art by Lalit Kumar Sharma (Truth & Justice, Marvel's Daredevil), The Vigil is Arclight, Saya, Dodge, and Castle, a group of individuals given powers they didn't want, determined to stop metahuman research and tech created for military applications at any cost. Along the way, they'll encounter super heroes that could be allies or enemies, not a surprise for a group that exists to shut down state-sponsored superhumans…and clean up the mess before any hero or villain arrives, as if both the crime and The Vigil were never there.

Artist Sumit Kumar provides the main cover, with variant covers by Mukesh Singh and series artist Lalit Kumar Sharma and Anand RK, with Pop Mhan providing a special AAPI Heritage Month variant.