« Basically, it's a superhero comic for anyone who loves Bowie as much as Batman. » - Kieron Gillen.
Tous les 90 ans, douze dieux se réincarnent sur Terre. Ils sont jeunes, brillants, adorés et détestés. Et au bout de deux ans, ils trouvent la mort. La jeune groupie Laura les vénère au point de vouloir devenir eux. Jusqu'au jour où elle croise Lucifer…
C'est le point de départ de la nouvelle série « The Wicked & The Divine » du duo Kieron Gillen-Jamie McKelvie (Phonogram, Young Avengers) qui paraitra chez Image dans le courant de l'année 2014. En parallèle, le scénariste confirme la sortie du 3ème volume de « Phonogram » pour la fin de l'année. Le deuxième arc de « The Wicked & The Divine » sera alors illustré par un ami des deux auteurs.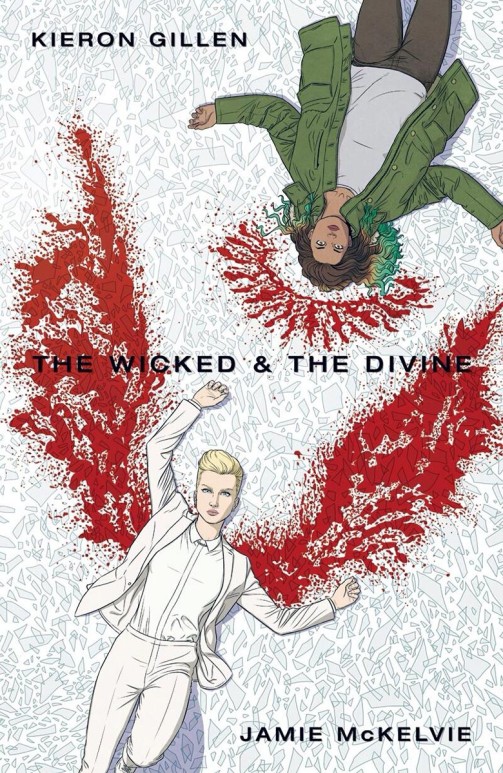 [quote=« Kieron Gillen »]When I started pulling together the cast, there was a time when I thought the whole cast would be women. I got to seven characters, and there was a bloke in there. I was thinking perhaps I'd end up doing that… at which point I got one that inspired me. It's a 7/5 split, in terms of gender. In terms of the pantheons, the further I got into my research, I realized I was basically doing a god per pantheon, and should lean into that. In the end, certain areas have more representation – I've treated different periods of Greek religion as different pantheons.
However, It's not actually eleven gods. It's twelve. I didn't mention Ananke, as she's an exception, and key to the book's mythology. Probably a little early to talk about her.
But it's twelve, because twelve is one of those exciting magical numbers. There's also practical elements – lots of room for heroes and villains, and internal drama. It's not a team book. It's a cast book, with Laura tying it all together.[/quote]
[size=150]INTERVIEW DE KIERON GILLEN[/size]
Liens
Le site de l'éditeur: imagecomics.com
Le site du scénariste: gillen.cream.org/wordpress_html
Le site du dessinateur: jamiemckelvie.com