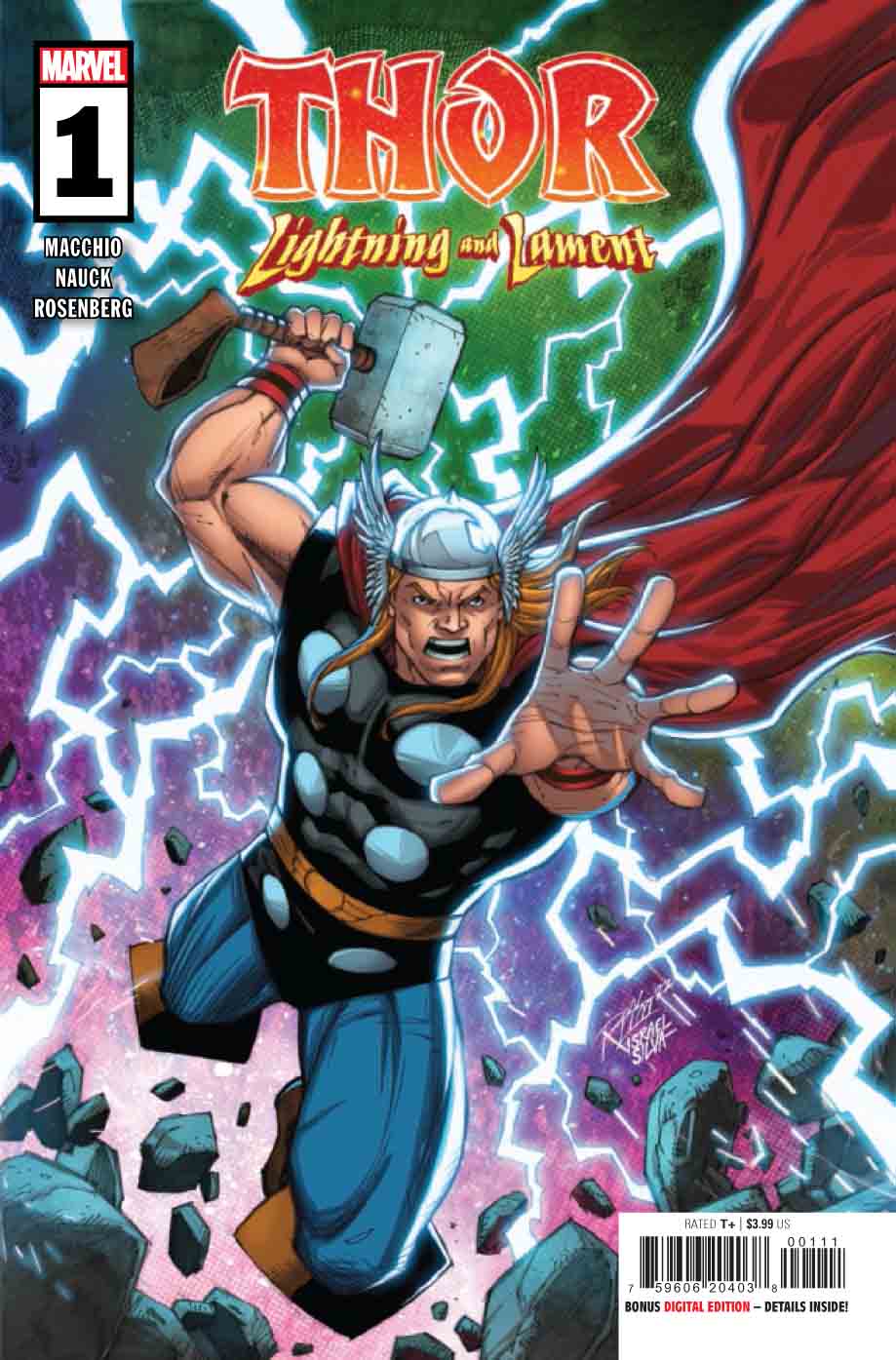 THOR: LIGHTNING AND LAMENT

Written by: Rarlph Macchio.

Art by: Todd Nauck.

Covers by: Ron Lim, Logan Lubera.

Description: The Mighty Thor has abandoned Asgard in her greatest hour of need, leaving the Realm Eternal in the hands of his half brother Loki, in the absence of its rightful ruler, Odin. With Asgard under assault by legions of trolls, and the Lady Sif hovering near death due to a possibly fatal wound suffered in battle, can anyone save the Golden City from annihilation?

Pages: 32.

Price: $3.99.

In stores: June 29.