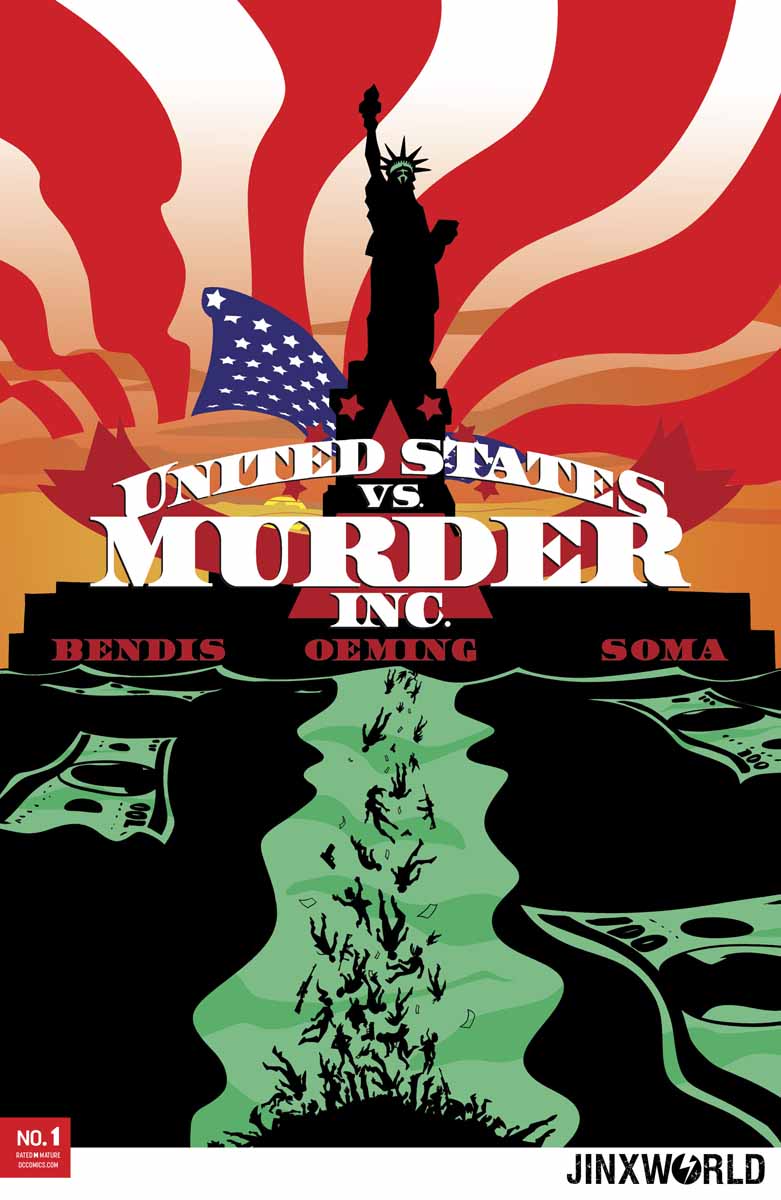 UNITED STATES VS. MURDER INC.

#1

Written by: Brian Michael Bendis.

Art by: Michael Avon Oeming.

Covers by: Michael Avon Oeming, David Mack.

Description: Years ago, the five families of organized crime had such a stranglehold over the American public that the U.S. government found itself forced to give up part of the country or lose all of it. Now the unrest between America and the families has come to a boil. A war is about to come-a war no one is ready for. Newly made man Valentine Gallo and mob hitwoman Jagger Rose find themselves torn over which side of the war they want to be on.

Pages: 32.

Price: $2.99.

In stores: September 5.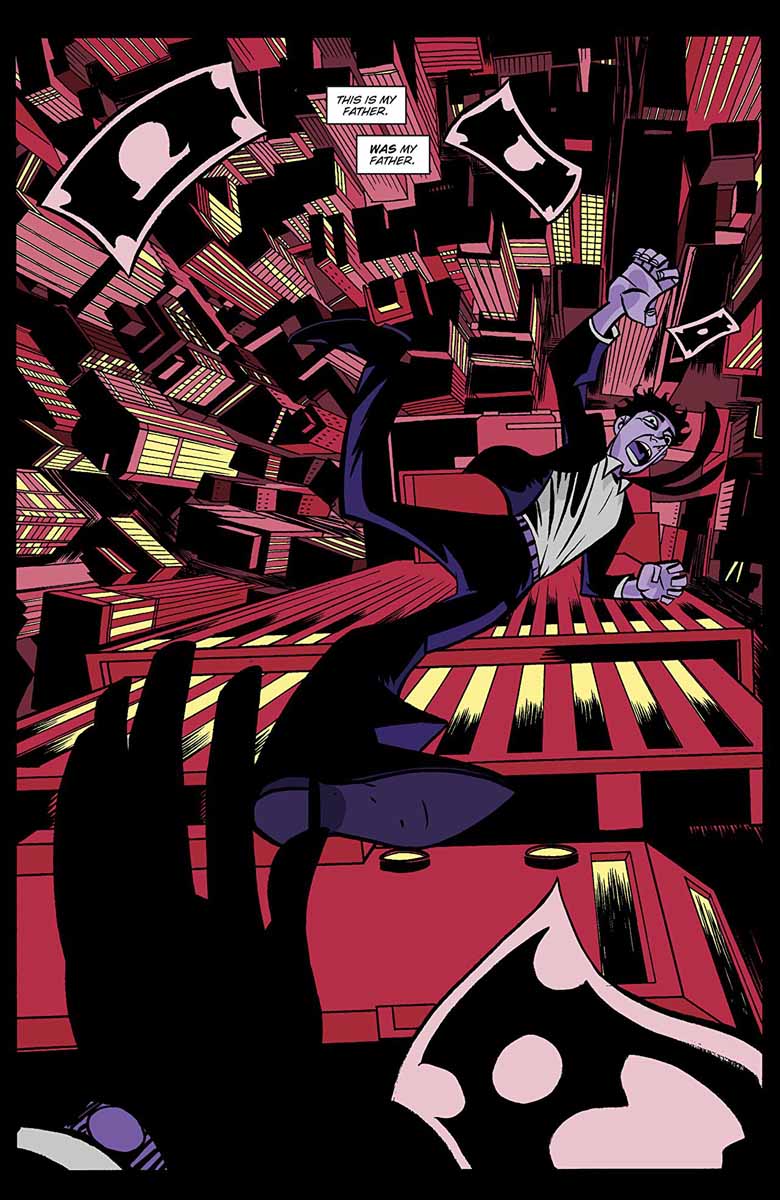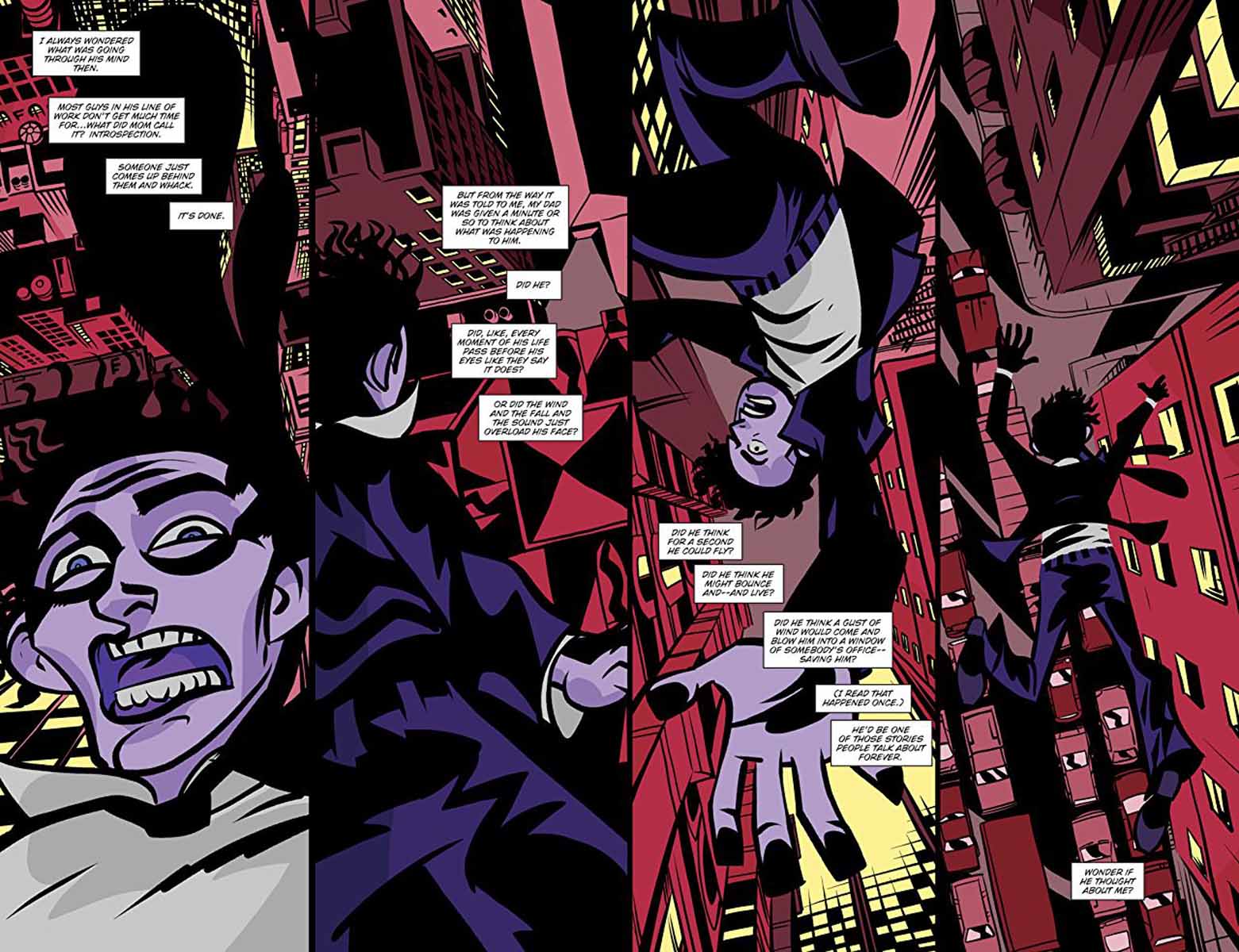 Source : www.comicscontinuum.com