Après son court arc lié à The War of The Realms dans les pages de la série Venom, Cullen Bunn ne quittera pas tout de suite le monde des symbiotes puisqu'on le retrouvera au scénario du prochain one-shot Web of Venom intitulé Funeral Pyre.
Et il ramènera avec lui Andi Benton, alias Mania, un personnage qu'il avait crée lors de son passage sur un précédent titre Venom (période post-Remender).
Web of Venom : Funeral Pyre est dessiné par Alberto Alburquerque et Joshua Cassara et sortira en juillet.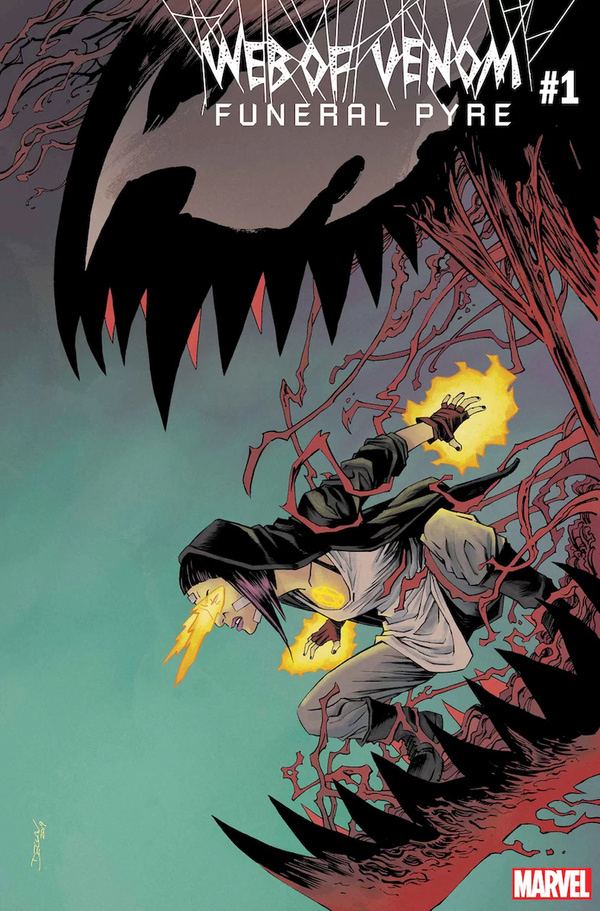 WEB OF VENOM: FUNERAL PYRE #1
CULLEN BUNN (W) • ALBERTO JIMENEZ ALBURQUERQUE & JOSHUA CASSARA (A) COVER BY DECLAN SHALVEY
VARIANT A COVER BY TBA
VARIANT B COVER BY TBA
– For weeks, the serial killer called Carnage has been hunting former symbiote hosts and killing them.
– Next on his list is ANDI BENTON, formerly MANIA, who's back to living in Philadelphia and without any symbiote to save her…
– The path of bodies that leads to ABSOLUTE CARNAGE continues here!
Source : www.bleedingcool.com