Mike Mignola, le scénariste Tom Sniegoski et le dessinateur Craig Rousseau révéleront une aventure inédite de la jeunesse d'Hellboy dans la mini-série en 4 épisodes Young Hellboy : The Hidden Land.
La publication débutera en février.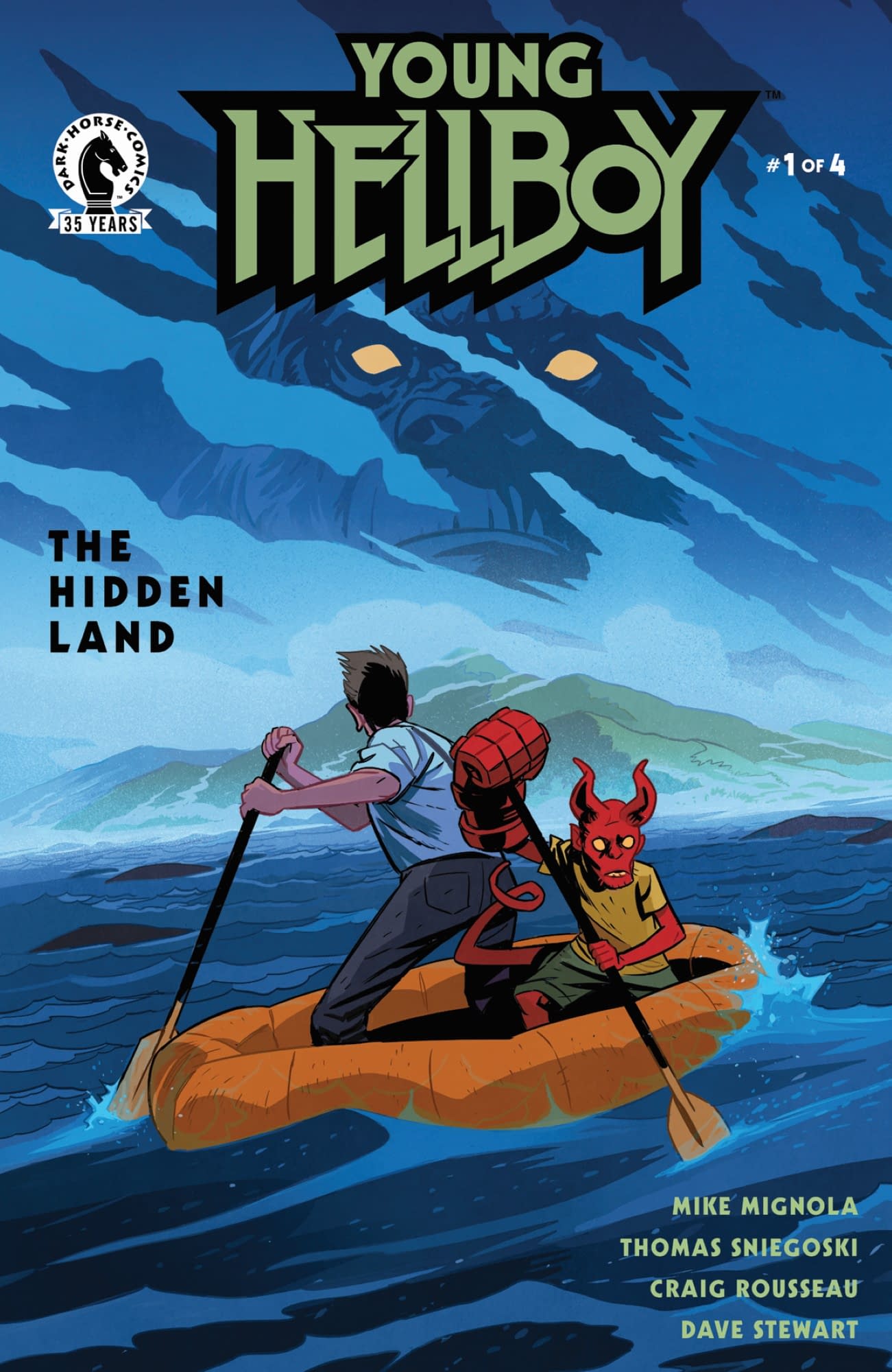 In this four-issue series from Dark Horse Comics, Hellboy and Professor Bruttenholm are stranded on a strange island after a mishap on their way to a South American dig site. They soon find themselves confronted by all manner of monsters, and even when the stranger who rescues them turns out to be one of Hellboy's heroes, they aren't as safe as they think they are.