CONAN THE BARBARIAN

#9

Written by: Jason Aaron.

Art by: Mahmud A. Asrar.

Cover by: Esad Ribic.

Description: Gigantic spiders, man-apes, human-faced serpents, godlike aliens… Conan has faced them all and lived to tell the tale! But as these creatures from the past return, do they presage a doom yet to come - one Conan is powerless to stop? A surprising turn on the march to the climax of the epic « Life and Death of Conan. » Plus: The next chapter in the all-new novella « Black Starlight. »

Pages: 32.

Price: $3.99.

In stores: Sept. 4.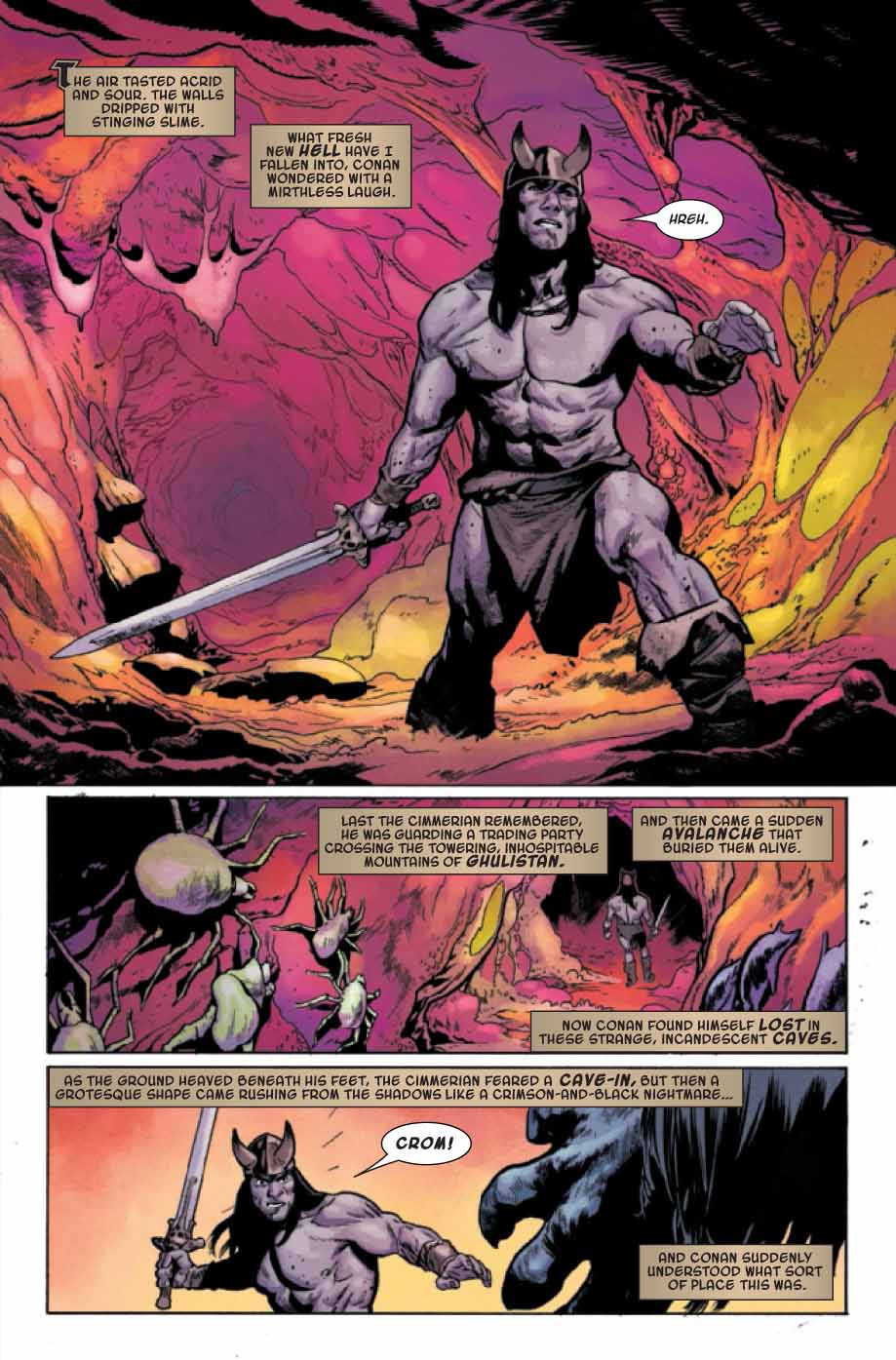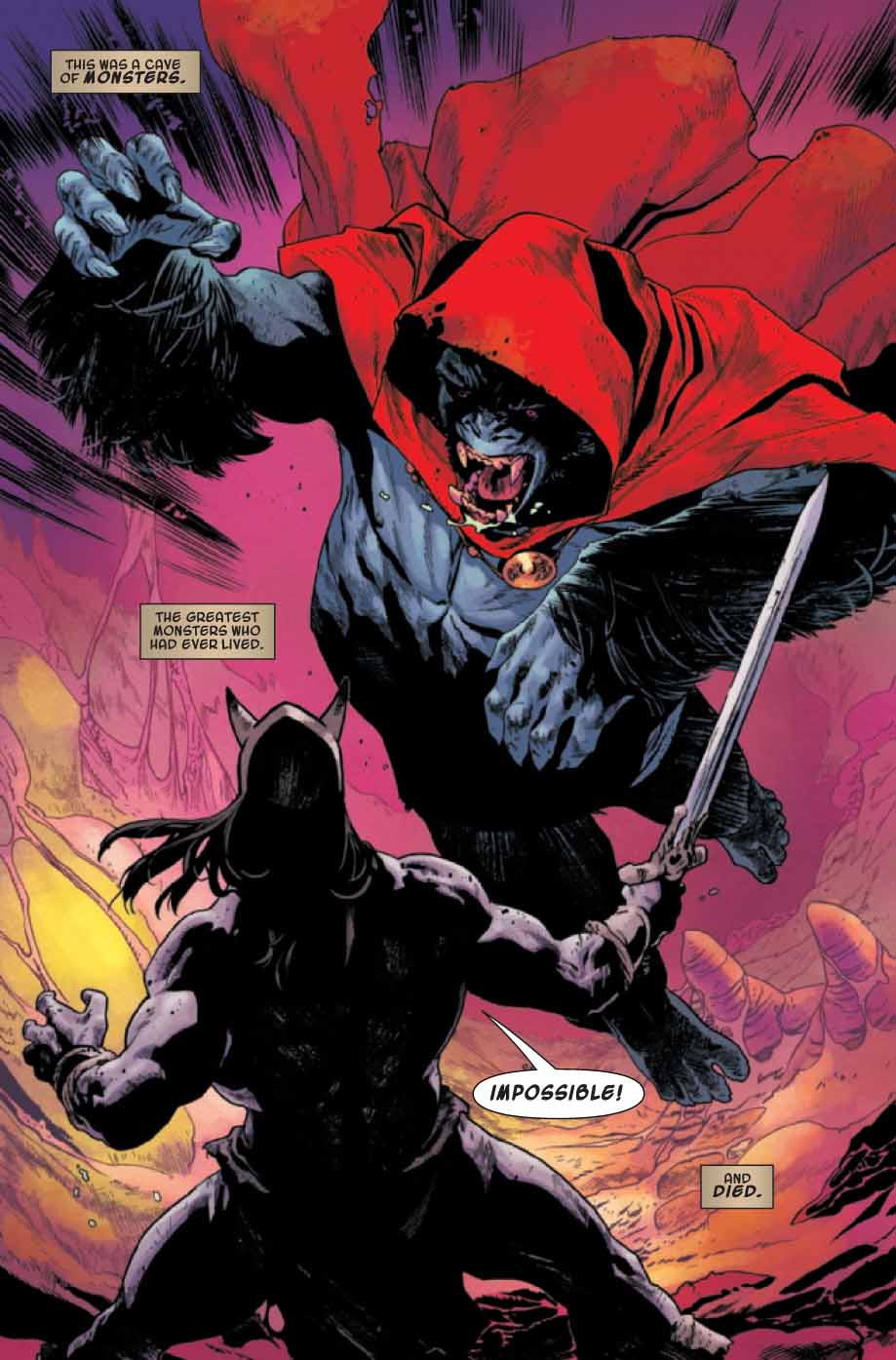 Source : www.comicscontinuum.com