Take my love
Take my land
Take me where I cannot stand
I don't care
I'm still free
You can't take the sky from me
Après plus de dix ans chez Dark Horse, la franchise Firefly passe chez un autre éditeur. Les comics inspirés par la série télévisée de Joss Whedon (annulée bien trop tôt !) seront maintenant publiés par Boom! Studios.
La première série annoncée sera une préquelle qui s'intéressera dans un premier temps à la rencontre entre Malcolm Reynolds et Zoe Alleyne (incarnés par Nathan Fillion et Gina Torres sur le petit écran) et leurs premières missions pendant la Guerre d'Unification.
Joss Whedon : « It's high time we got to see the full story of Mal and Zoe's meeting and mission in the War of Unification – the good and bad that the pressure of war brings out in them, and the unforeseeable consequences. Greg Pak and Dan McDaid are bringing a unique voice to the world of Firefly. It's an important story for any dedicated browncoat to read, but more importantly, it's a big gorram adventure. »
Firefly est écrit par Greg Pak (Incredible Hulk) et dessiné par Dan MacDaid (Doctor Who). La publication débutera le 14 novembre.
La couverture du #1 par Lee Garbett :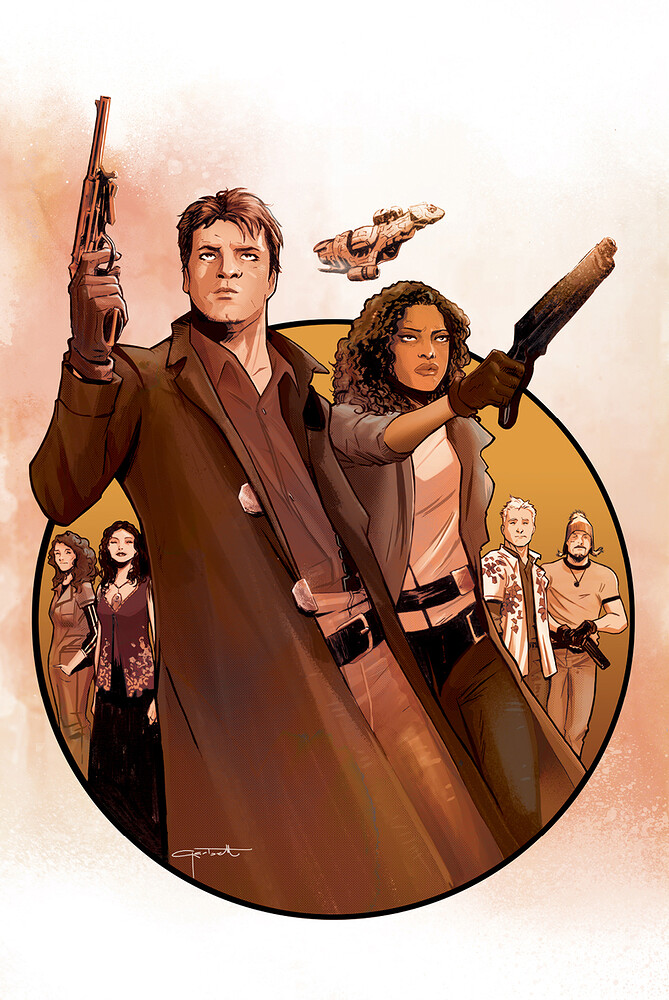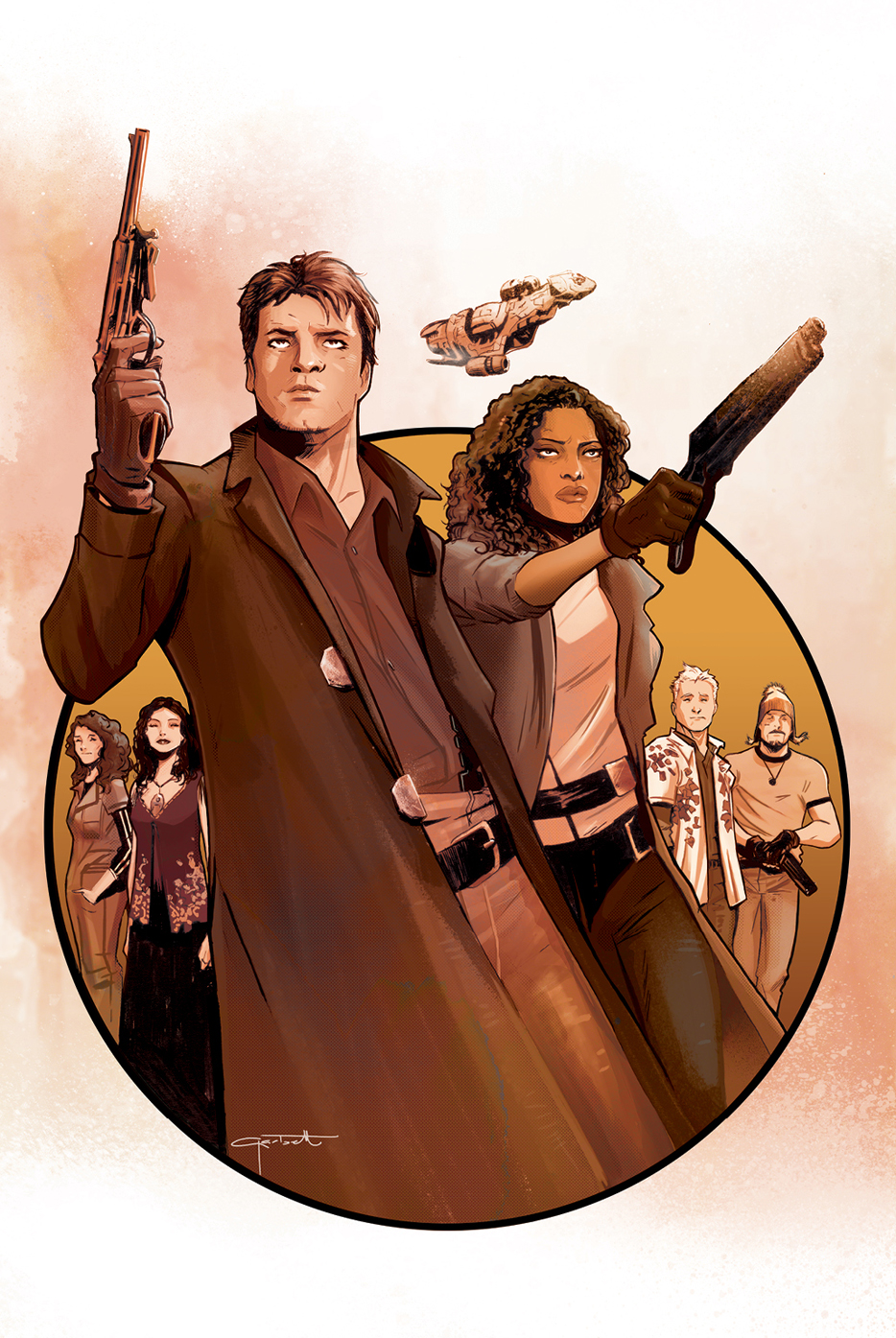 Source : www.comicscontinuum.com